New Paintings for Sale – April 29
Check out the best new paintings and sculptures, direct from all your favorite Thai artists, on Onarto this week.
Last modification :
September 28, 2017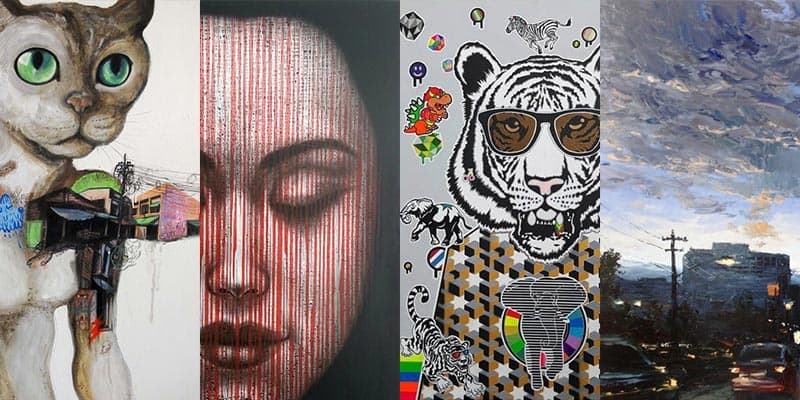 New Artworks for Sale on Onarto : April 29
1. New Cityscape Oil Painting by Dusit
Onarto present's the latest work by beloved Thai Impressionist Dusit Pimchangtong. His latest Oil Painting features the glowing traffic lights and early evening colors of downtown Bangkok, Thailand at dusk. A leader in Asian art and a well known Thai artist, Dusit's pieces are highly valued collector items. 
Featured Work: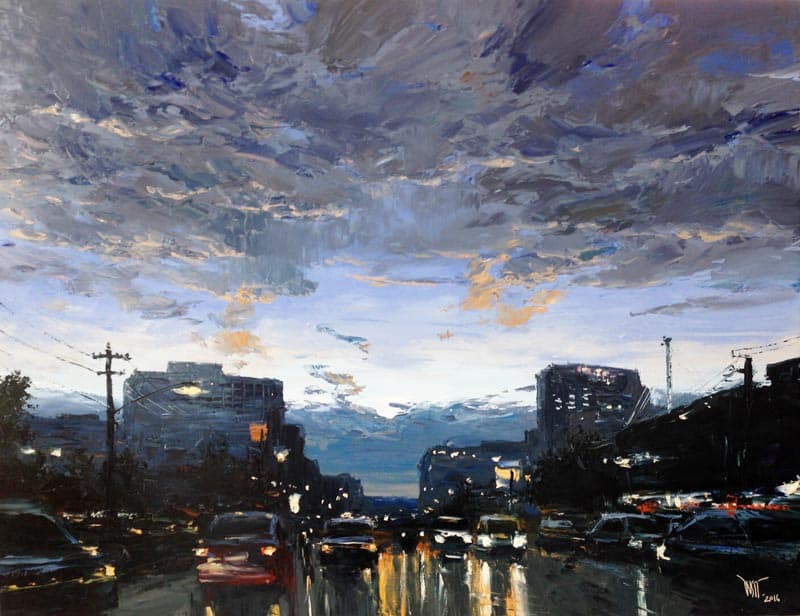 Untitled Landscape 15 by Dusit Pimchangtong, 2016, Oil on Canvas, 130 cm x 110 cm (51 in x 43 in)
2. New Pop Art Diptych by Boat
Boat is an emerging Thai artist known for his Acrylic artworks that blend illustration, pop art and and cartoonish characters. His wild combinations of symbols, colors and psychedelic motifs produce an eye-catching piece perfect for the young art lover. His latest diptych is a large and vibrant addition to his current collection of pop art works.
Featured Work: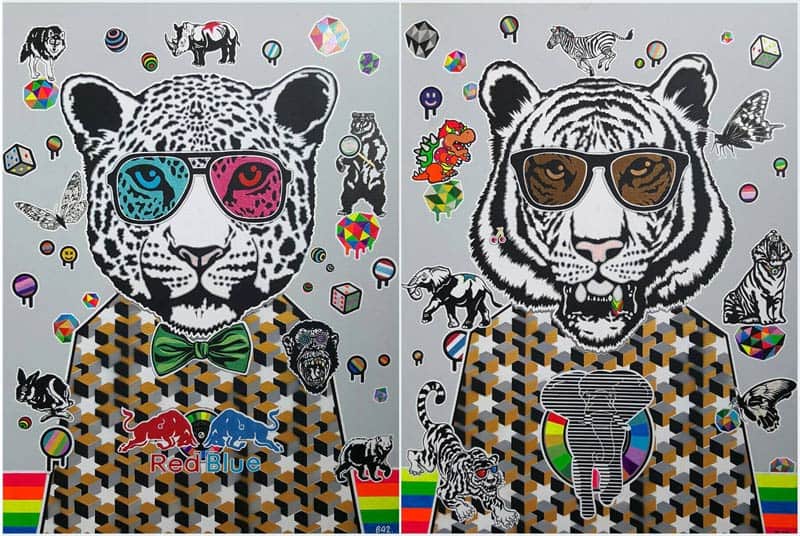 Double Tiger (Diptych) by Boat, 2016, Acrylic on Canvas, 120 cm x 80 cm (47 in x 31 in)
3. New Portrait in Acrylic by Paitoon Jumee
In Paitoon's latest iconic piece, the famous Thai artist once again features his most favorite topic, a woman's portrait painting, but this time with a red, rain-like coating. A stunning piece that will spark conversation and bring ambience and refined luxury as a home furnishing for any space. Another must-have collectors item.
Featured Work: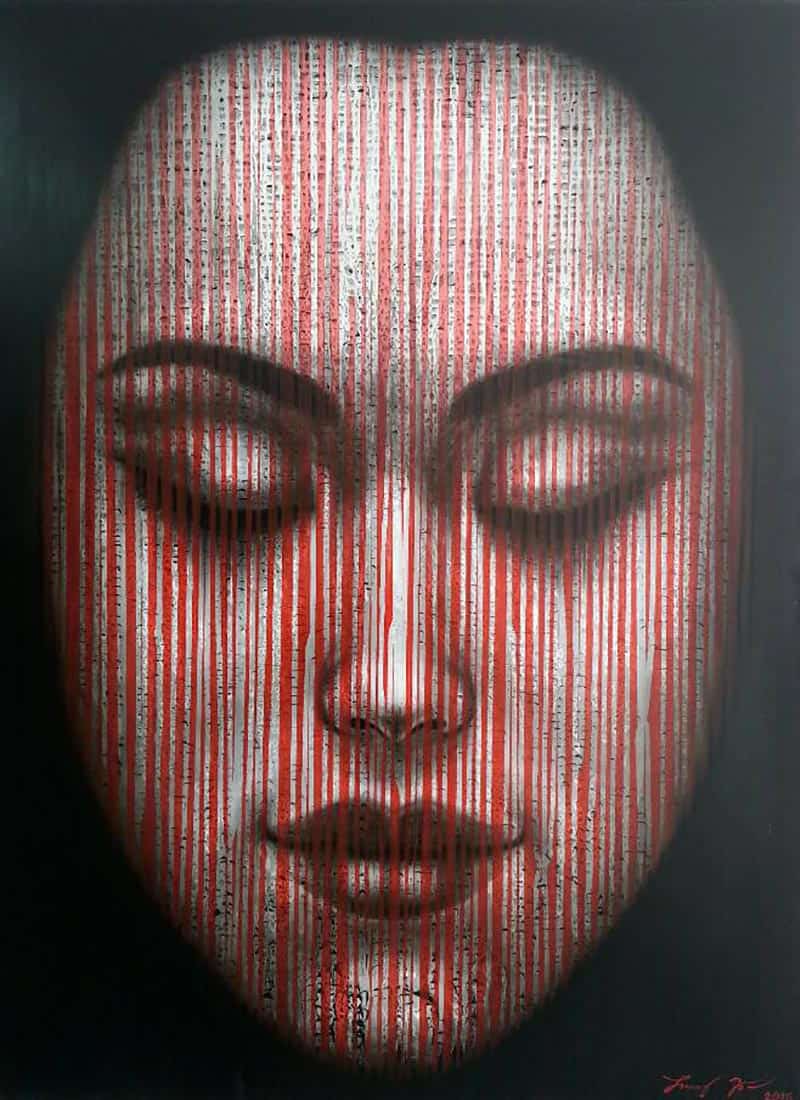 Portrait Master 14 by Paitoon Jumee, 2015, Acrylic on Canvas, 110 cm × 150 cm (43 in x 59 in)
4. New Mixed Media Canvas by Gee
Abstract Thai artist Gee (Jirawat Pramphet) presents his latest mixed media piece on Onarto. A departure from his recent large scale canvases featuring dogs, this complex cat illustration/edgy street art piece is the ideal piece for those who love the unconventional.
Featured Work:
Sweet Tattoo, My Cat Woman by Gee, 2016, Acrylic/Ink/Pencil on Canvas, 110 cm x 140 cm (43 in x 55 in)
Conclusion
Onarto is the destination for buying Thai art and Asian art online. We provide free international shipping and can be contacted for commissions and custom art. Every piece of artwork you purchase will come with a verified Certificate of Authenticity, signed by the artist. All listed artwork prices include paypal and bank transfer fees.
Contact us now at [email protected] to find out more information. We reply to enquiries within 24 hours.
U love Art. U can share it.
onarto.com is the leader and first art store dedicated to Thailand contemporary art, promoting more than 200 thai artists around the world. Answering to art collectors and artists, onarto now expand his activiy to promote Asian art and open its boundaries to creative designer, become a tool to connect creatives mind and art doers with art collectors and unique beauty lovers.