New Artworks for Sale – Kitti, Kraiphet, Vichit & more
New-in! More contemporary Asian paintings from all your favorite Thai artists, including Peerapong, Vichit, Petch and Kitti.
Last modification :
September 28, 2017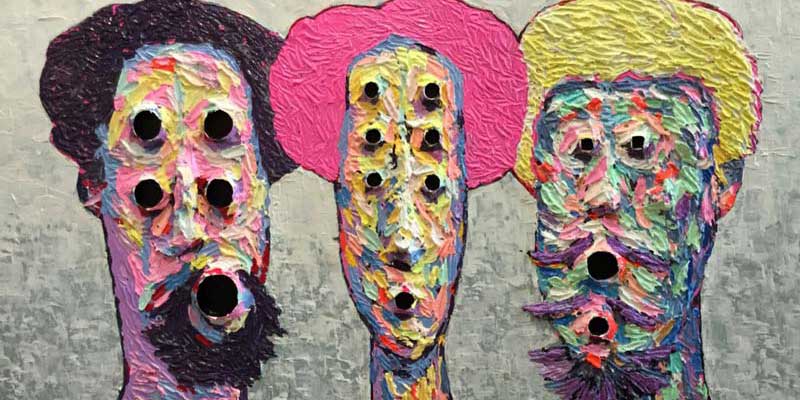 New Paintings for Sale on Onarto : June 10
1. New Acrylic on Canvas by Kitti
Kitti is a celebrated and internationally-recognized Thai artist producing acrylic works that blend abstract art and figurative art styles.
Featured Acrylic: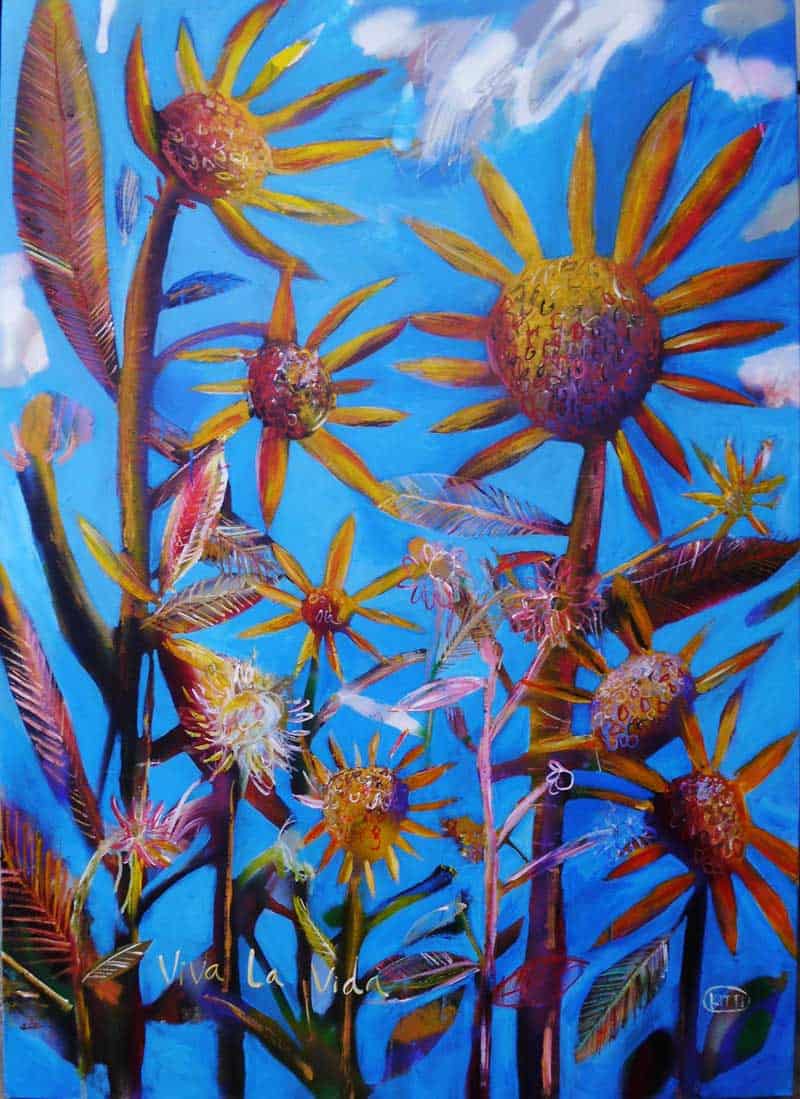 Viva la Vida by Kitti, 2016, Acrylic on Canvas, 100 cm x 140 cm (39 in x 55 in)
2. New Geometric Portrait by Kraiphet
Kraiphet is an emerging contemporary Thai artist in Bangkok known for art pieces that mix pop art, portrait and patterns.
Featured Geometric Portrait: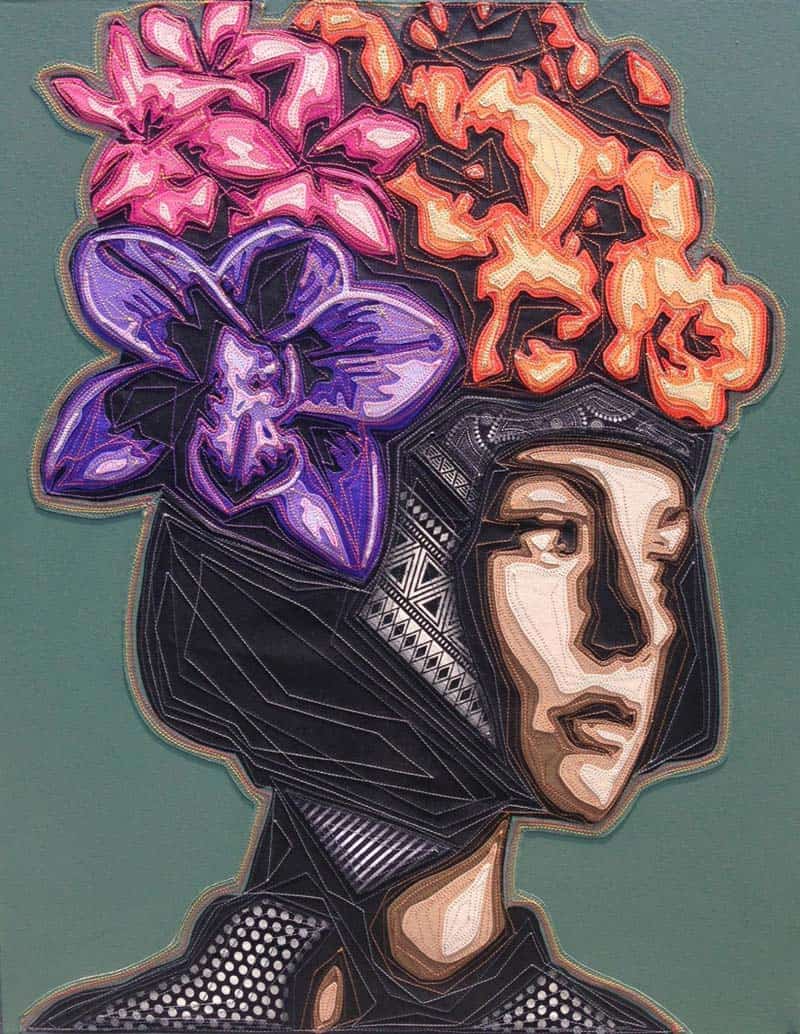 Portrait 28 by Petch, 2016, Acrylic on Canvas, 80 cm x 100 cm (31 in x 39 in)
3. New Mixed Media by Peerapong
Peerapong is a fan of mixed media artwork, particularly the combination of acrylic, ink and oil. His latest abstract art piece, finished in 2016, is People 16.
Featured New Mixed Media: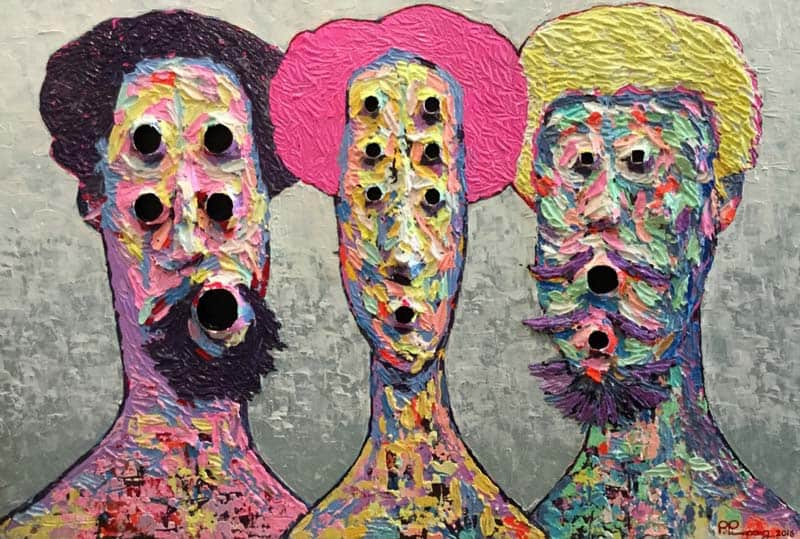 People 16 by Peerapong, 2016; Acrylic, Ink & Oil on Canvas; 120 cm x 180 cm (47 in x 71 in)
4. New Vichit Portrait in Acrylic
A highly in-demand Thai artist, Vichit's detailed acrylic paintings have been displayed in galleries across Bangkok and overseas.
Featured Acrylic by Vichit:
Black Side by Vichit, 2016, Acrylic on Canvas, 145 cm x 195 cm (57 in x 77 in)
Why Buy Artwork from Onarto
Onarto is a one-stop destination for buying Thai art, Asian art and contemporary Asian sculpture online. We provide free international shipping and can be contacted for commissions and custom art. Every piece of artwork you purchase will come with a verified Certificate of Authenticity, signed by the artist.
All listed artwork prices include Paypal and bank transfer fees.
Contact us now at [email protected] to find out more information. We reply to enquiries within 24 hours.
U love Art. U can share it.
onarto.com is the leader and first art store dedicated to Thailand contemporary art, promoting more than 200 thai artists around the world. Answering to art collectors and artists, onarto now expand his activiy to promote Asian art and open its boundaries to creative designer, become a tool to connect creatives mind and art doers with art collectors and unique beauty lovers.