Artist Spotlight : Monica Rohan
Brisbane-based artist Monica Rohan is known for her dream-like paintings that combine self-portraits and beautifully detailed textiles and patterns.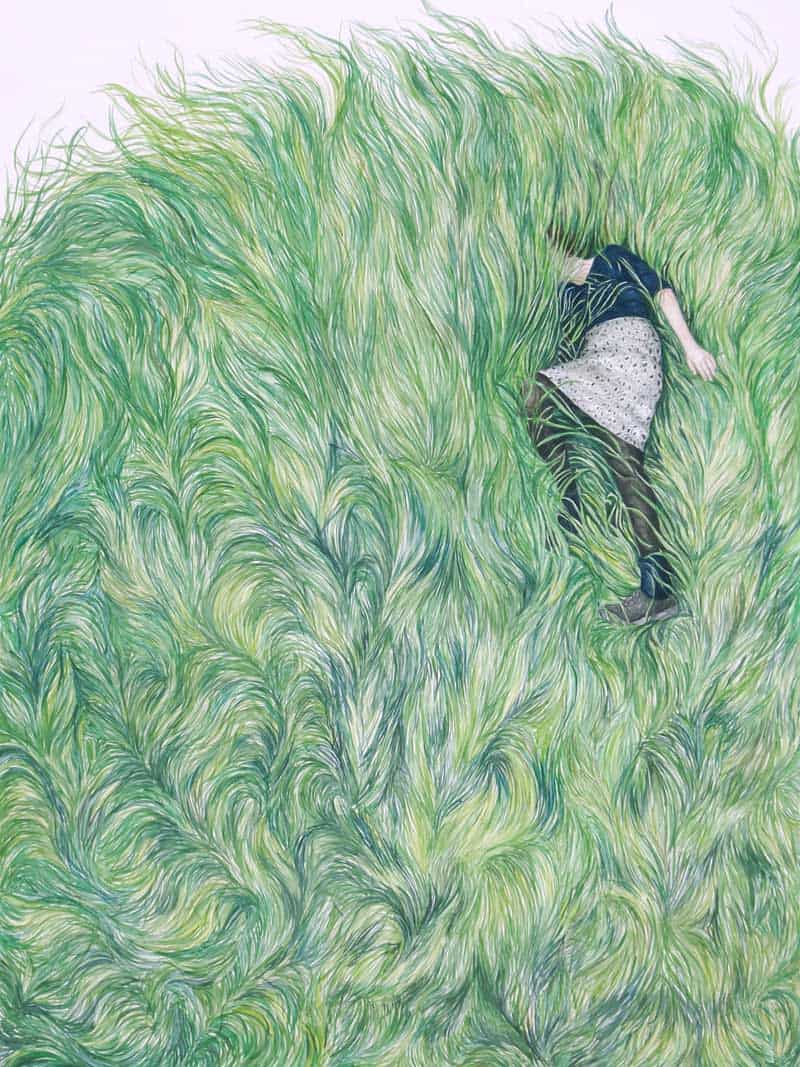 Her works are inspired by a childhood spent in rural Australia, in South East Queensland.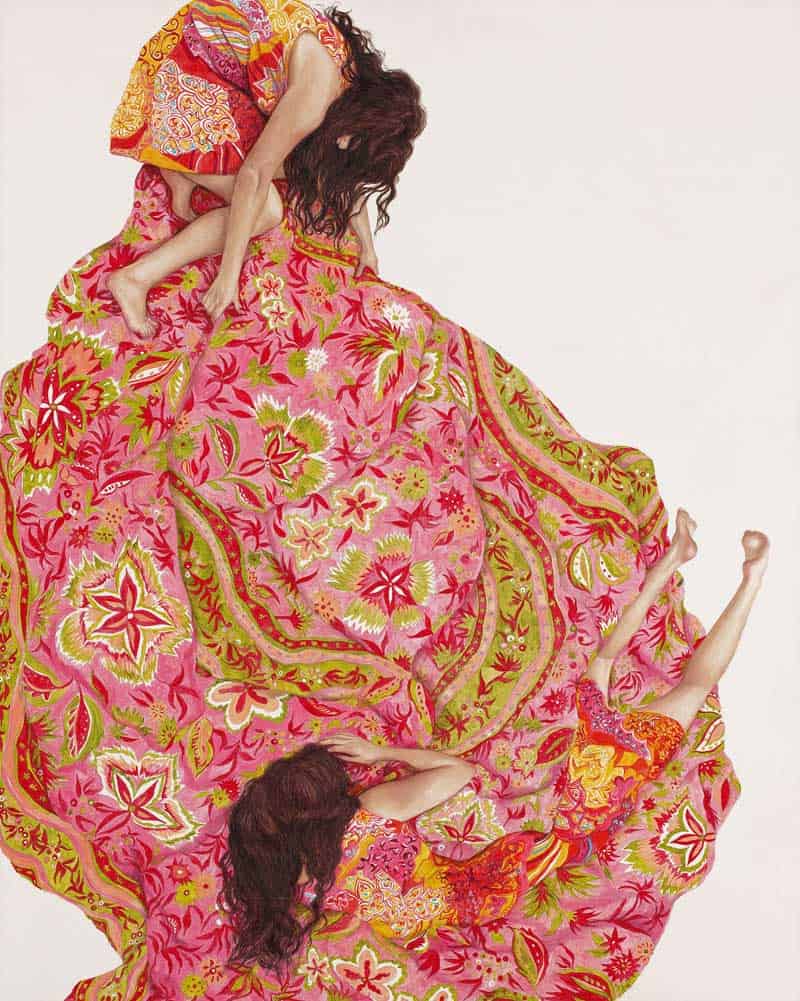 Rohan's signature style features a female often positioned crouching or bending, yet while also appearing to fall, float or climb through space, fabric and her surroundings.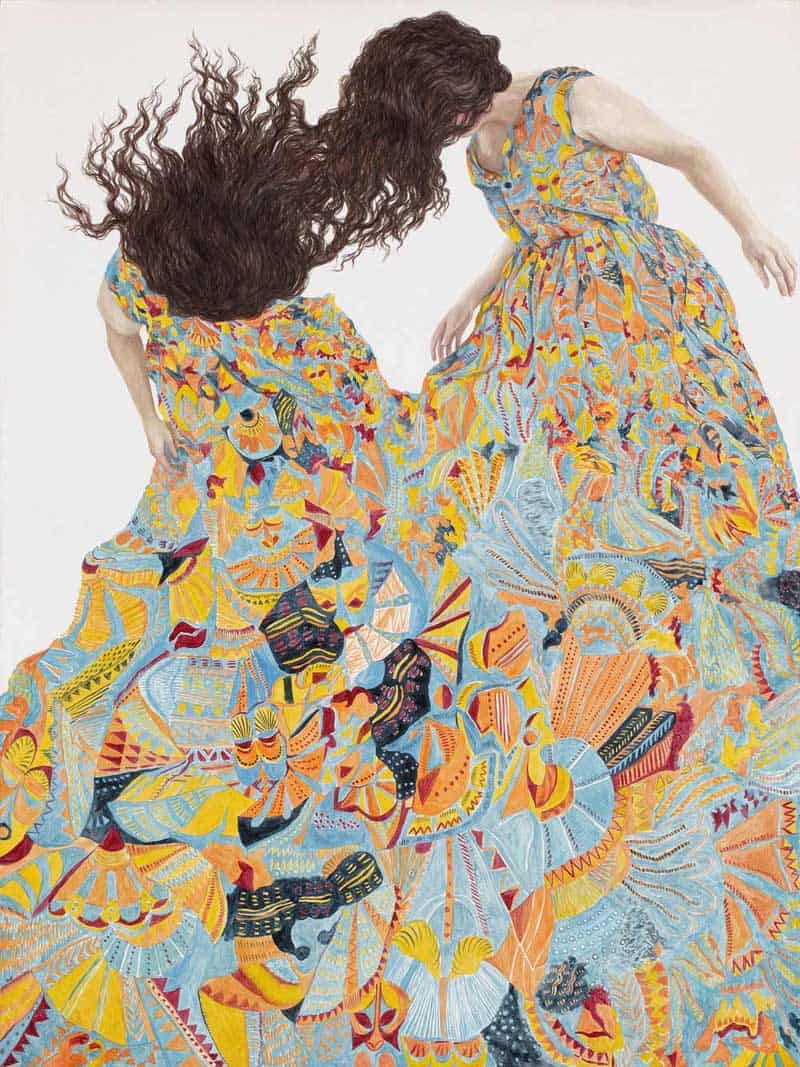 The artist's focus on her external world is evident in the meticulous way in which she portrays fabrics and foliage, revealing a talent for pattern, light and color.
About Monica:
Monica graduated in 2011 with an Honors from the Queensland College of Art.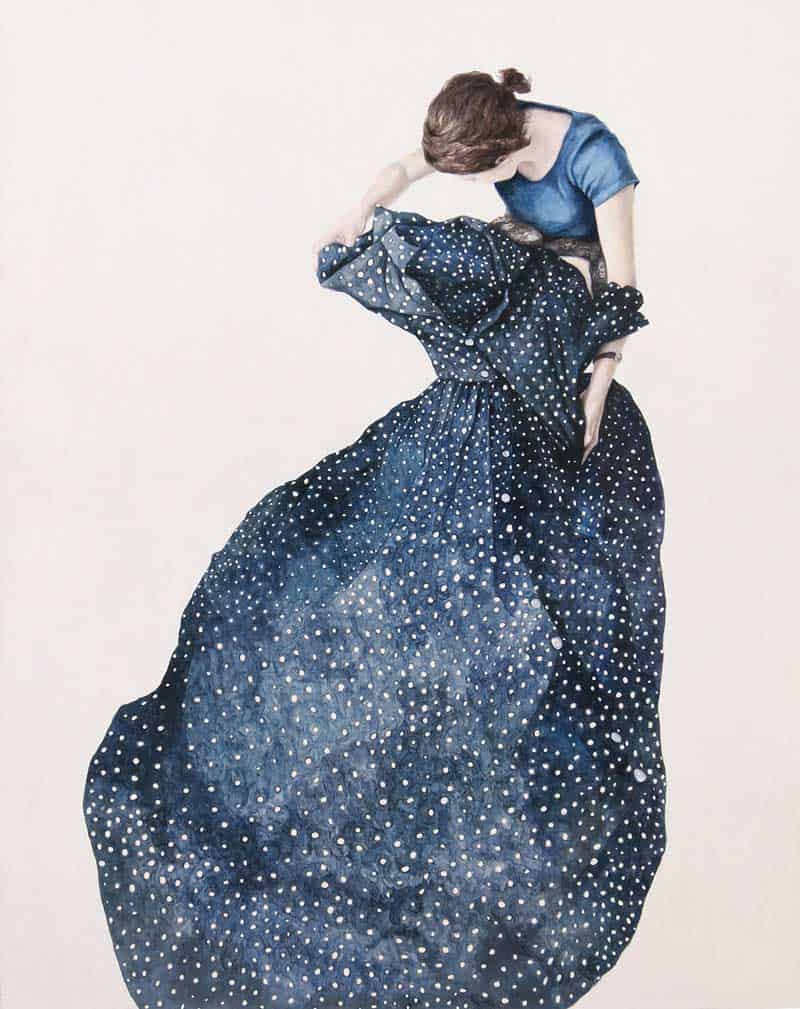 She was a finalist in a number of awards, including the Redland Art Award, James Kiwi Watercolour Prize and the Churchie National Emerging Art Prize.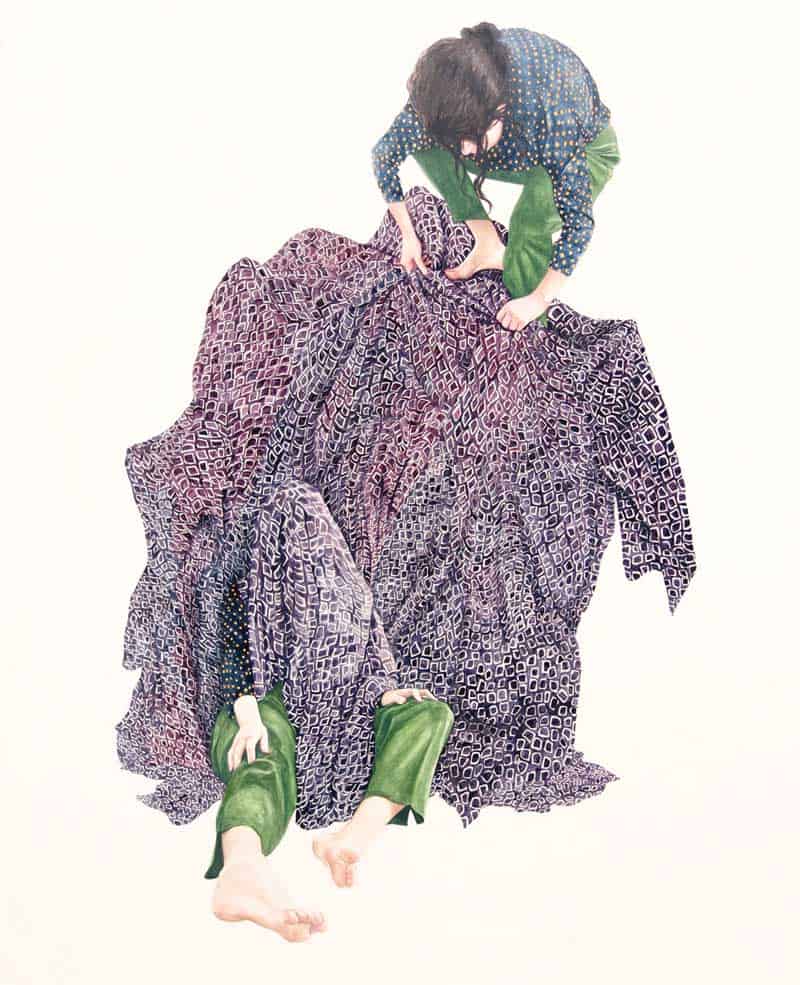 In 2015 she was selected for the significant survey show, Goma Q, which showcases Queensland artists at QAGOMA.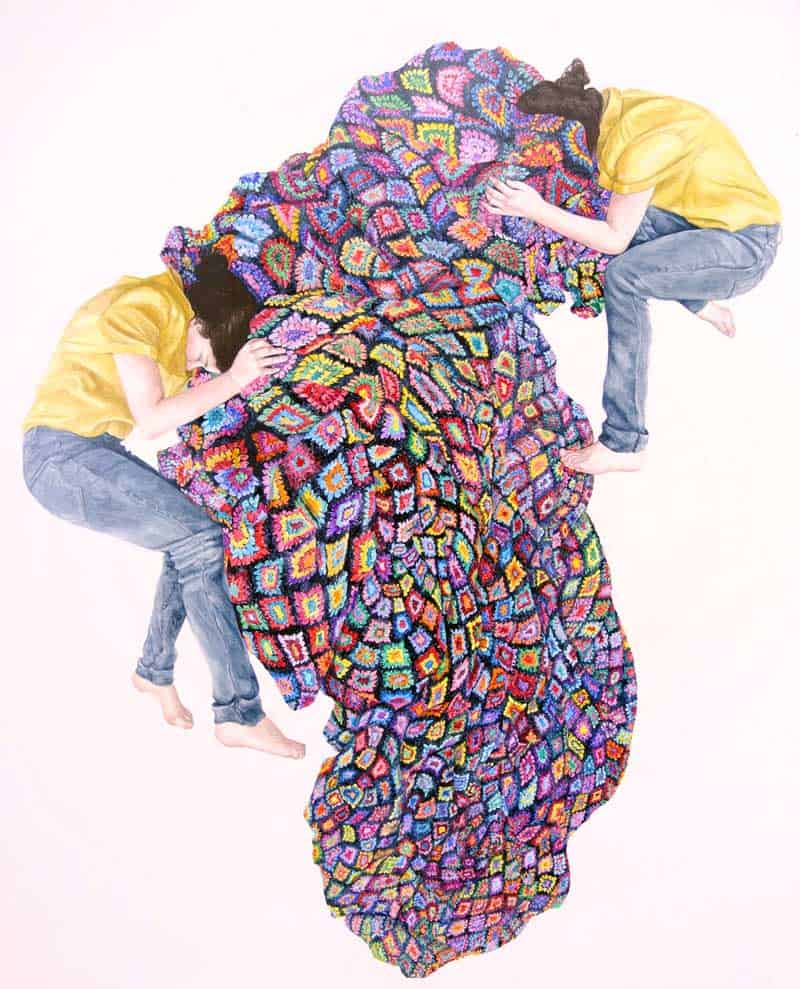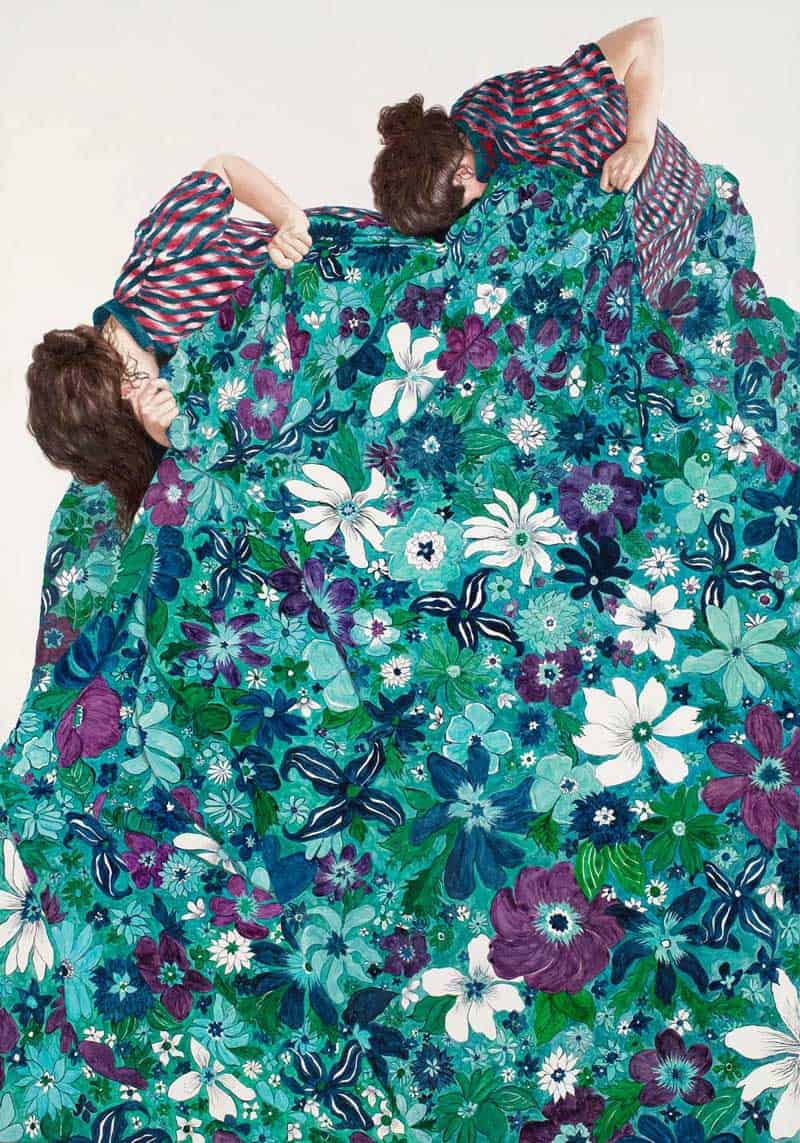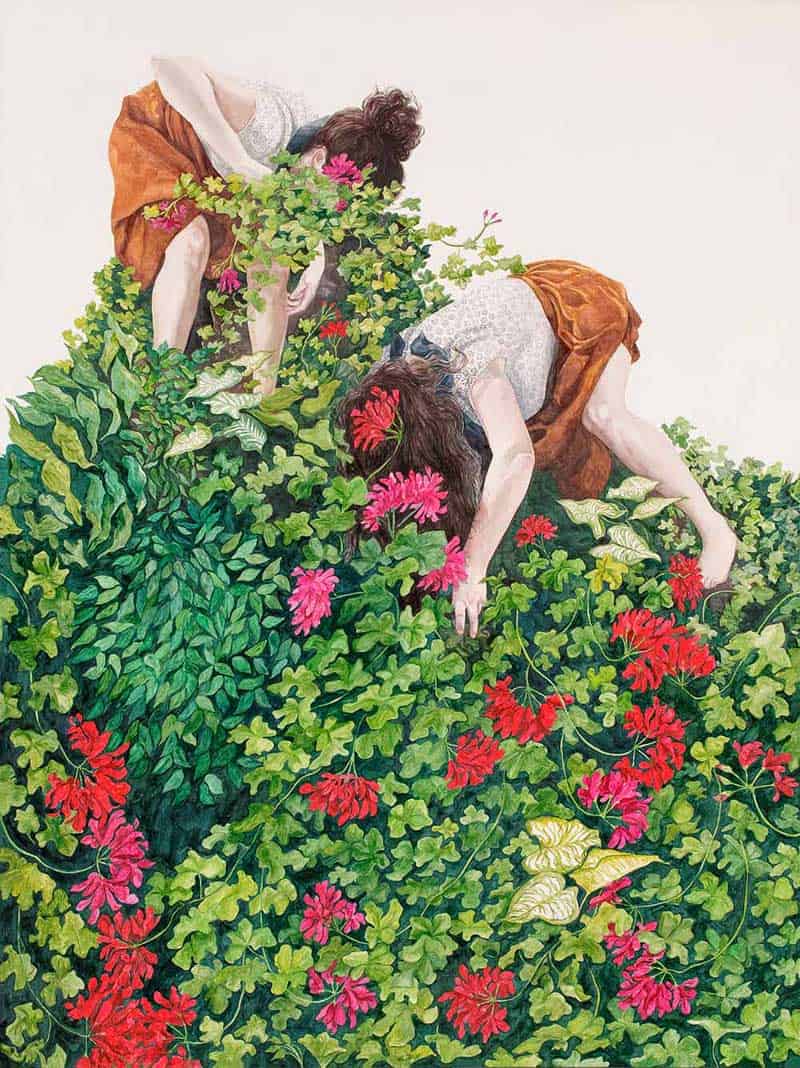 Her works are also held in a number of private and public collections, including the University of Queensland Art Museum, Tweed River Regional Gallery and the Griffith University Art Museum.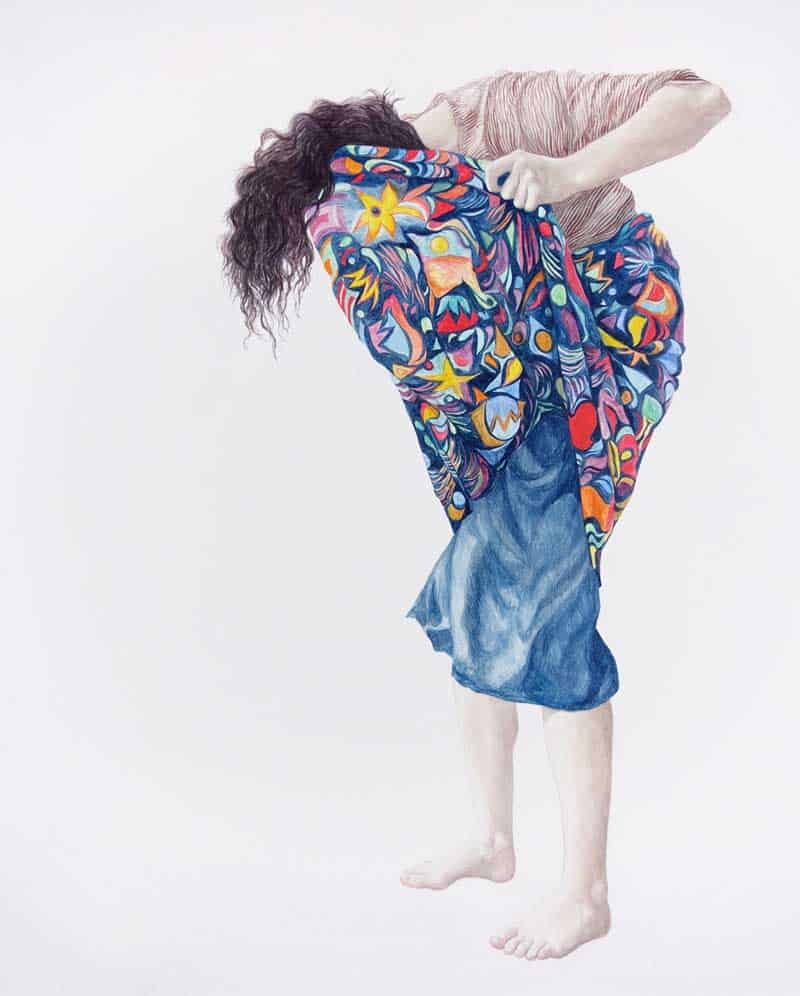 Sources: Monica Rohan