MOCA: Museum of Contemporary Art in Thailand
The Bangkok MOCA (Museum of Contemporary Art), located near Chatuchak, houses over 800 artworks by Contemporary Thai Artists in 5 spacious floors.
Last modification :
September 28, 2017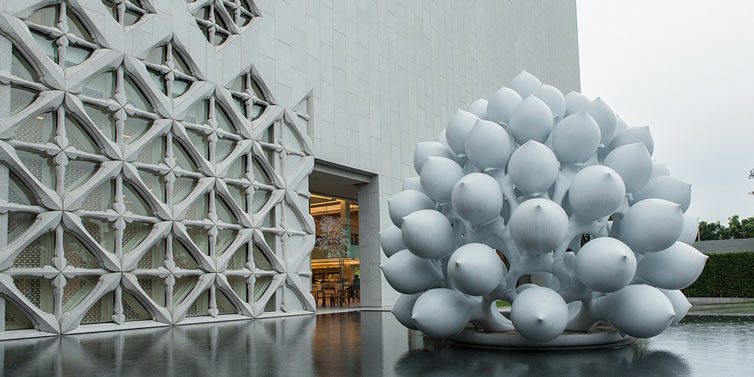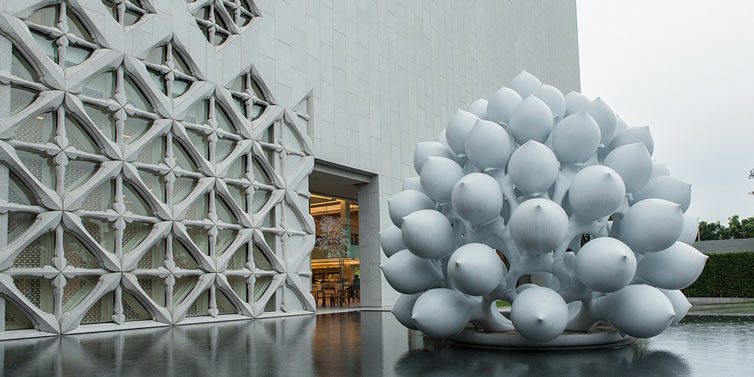 The Bangkok MOCA (Museum of Contemporary Art) is home to one of the most extensive collections of modern sculptures and paintings by contemporary Thai artists in the Kingdom. The spacious purpose-constructed gallery houses over 800 artworks within its 5 floors.
Launched in 2012, MOCA was designed specially to provide guests with the best conditions for the appreciation of art on show. Each exhibition is roomy, wide-open and filled with natural light. The well-designed layout of the building is ideal to contemplate the Thai artist's psyche and get a closer look at incredible detail of the Buddhist-style works.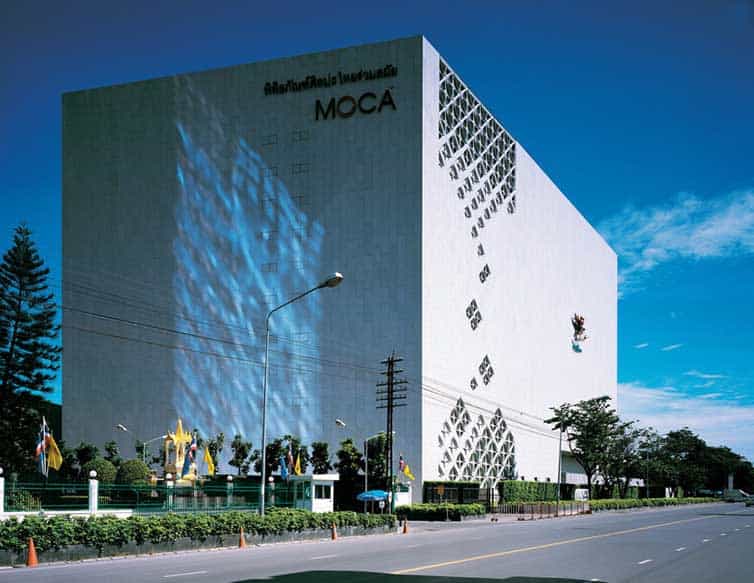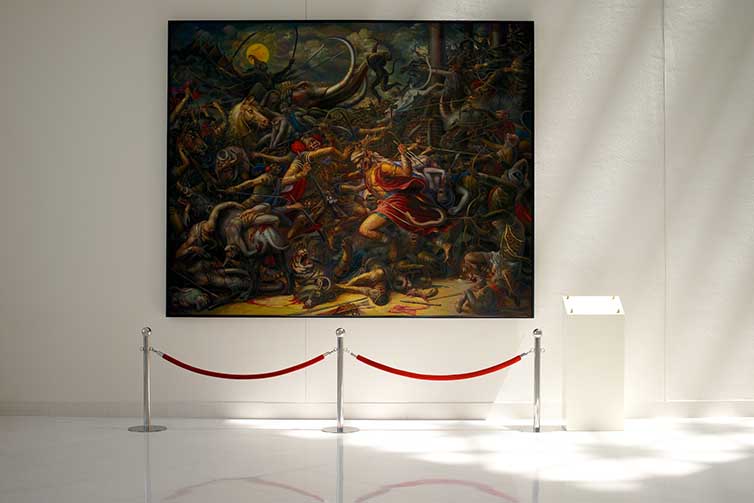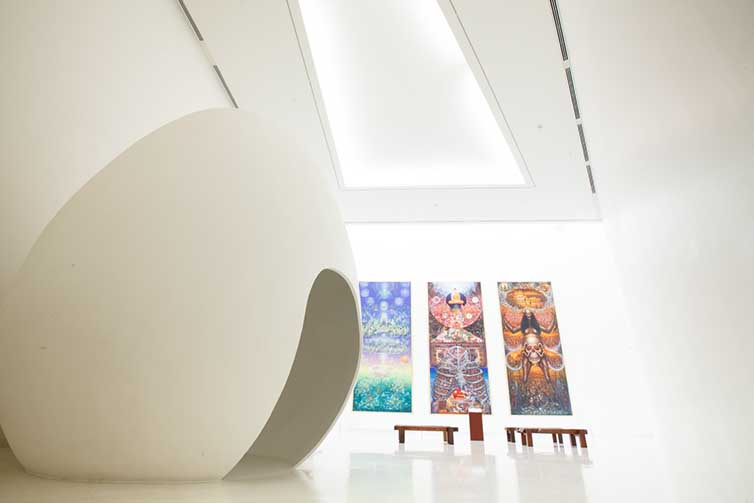 The museum is split up in to three separate parts: two halls for its temporary exhibition, two halls for permanent artworks and two halls for national artists. Nevertheless, each floor showcases particular artists, with contemporary Buddhist artworks set apart from famous national artists and international pieces.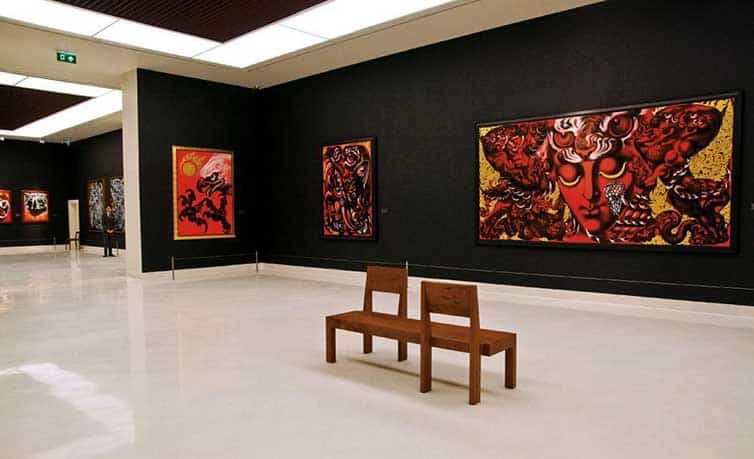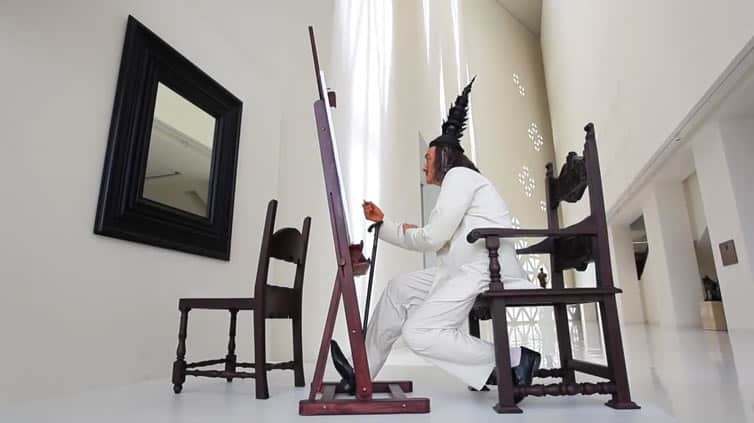 Explore MOCA by Floor:
1st Floor: National Artists of Thailand
The first floor is dedicated to two halls of paintings and sculptures by National Artists, Professor Chalood Nimsamer and Paitun Muangsomboon.
2nd Floor: Contemporary Thai Artists
Here you'll be able to find contemporary paintings and sculptures of diverse themes, ranging from social knowledge to Buddhism. Some featured artists include Wuttikorn Kongka, Sriwan Jenhattakarnkit, Chalermchai Kositpipat, Panya Wijinthanasan and Preecha Thaothong.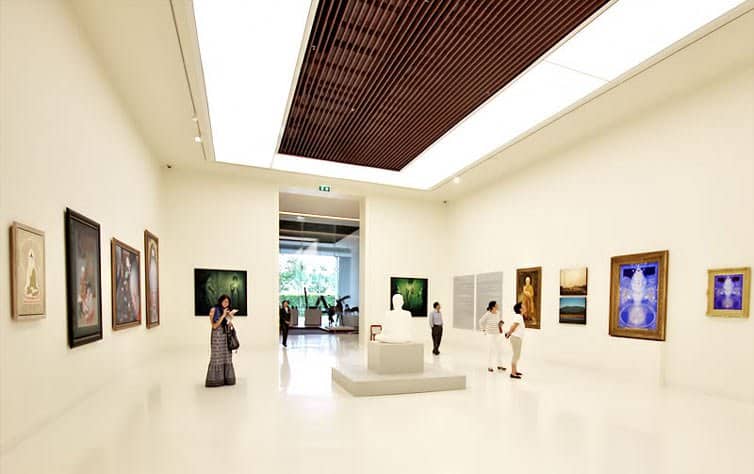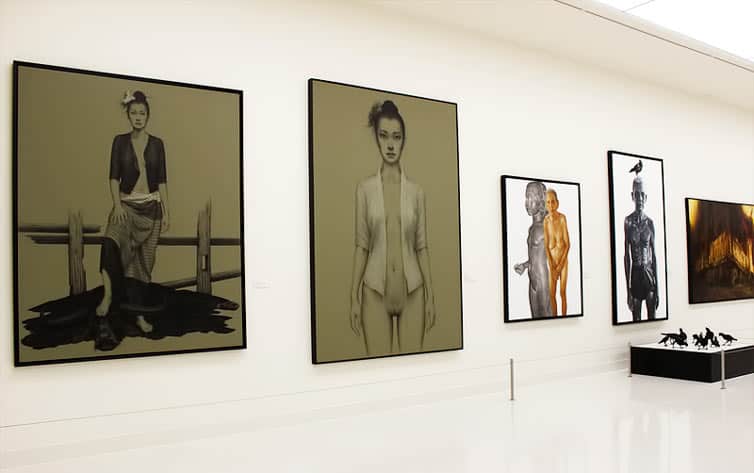 3rd Floor: Surrealist Thai Art
A floor dedicated to surrealist Thai art, works of several well-known artists of the field are showcased here, including Sompong Adulsaraphan, Prateep Kochabua, Sompop Butraj, Chakrapan Posayakrit and Chuang Mulpinit. There is also a room dedicated to the Thai classical literature piece "Koonchang-Koon Paen", with the works of Hem Vejkorn and Sukee Somngern.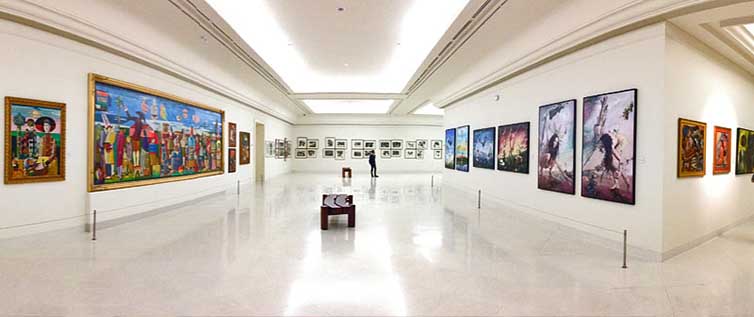 4th Floor: More Thai National Artists
The fourth floor expands on the first floor's collection of historical and renowned national Thai artists, with oil paintings, drawings and woodcarvings by Thawan Duchanee. A highlight is the gigantic triptych of the three states of Buddhism, "The Three Kingdoms-Heaven, Middle Earth, and Hell" by Sompop Butraj, Panya Wijinthanasan and Prateep Kochabua.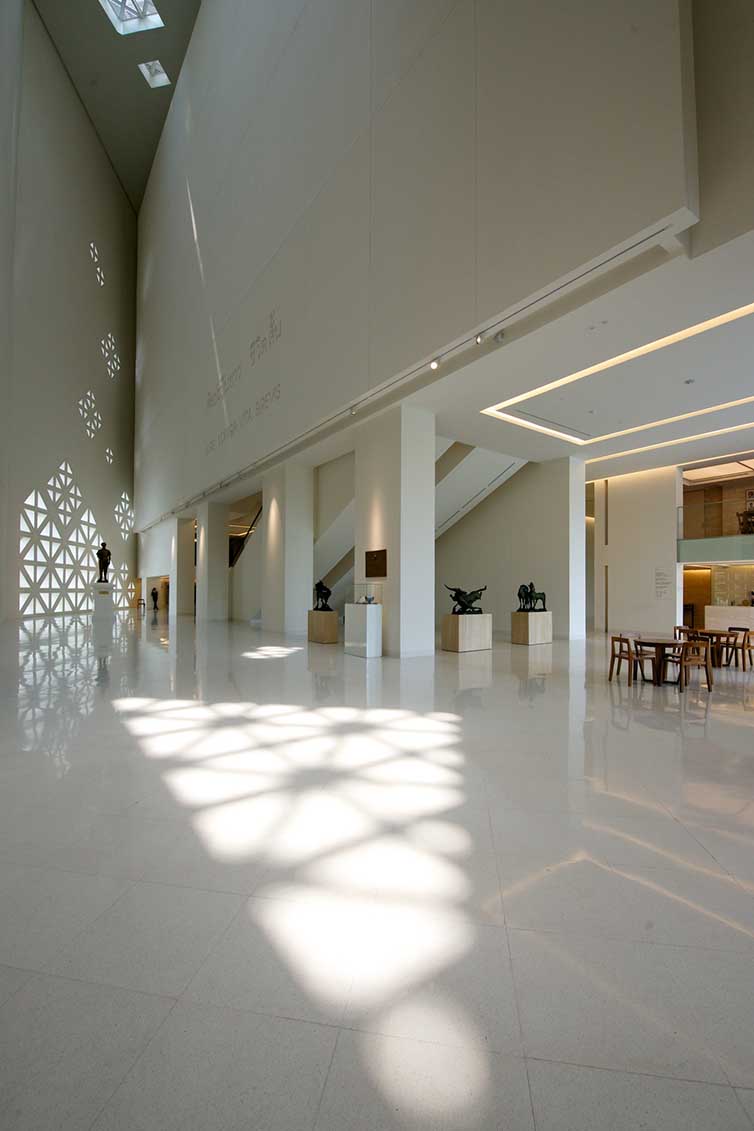 5th Floor: International Art
This floor is dedicated to works from international artists, with pieces from French Realism painter, Émile Munier and Neo-classicist era painter, John William Goddard, available for viewing.
U love Art. U can share it.
onarto.com is the leader and first art store dedicated to Thailand contemporary art, promoting more than 200 thai artists around the world. Answering to art collectors and artists, onarto now expand his activiy to promote Asian art and open its boundaries to creative designer, become a tool to connect creatives mind and art doers with art collectors and unique beauty lovers.