Artist Spotlight : Mike Davis
American artist, Mike Davis is a modern surrealist painter, who currently lives and works in San Francisco, California.
Davis began painting in 1997, and attributes much of his inspiration to watching his mother pursue craft projects during his childhood, and immersing himself in art history throughout his career.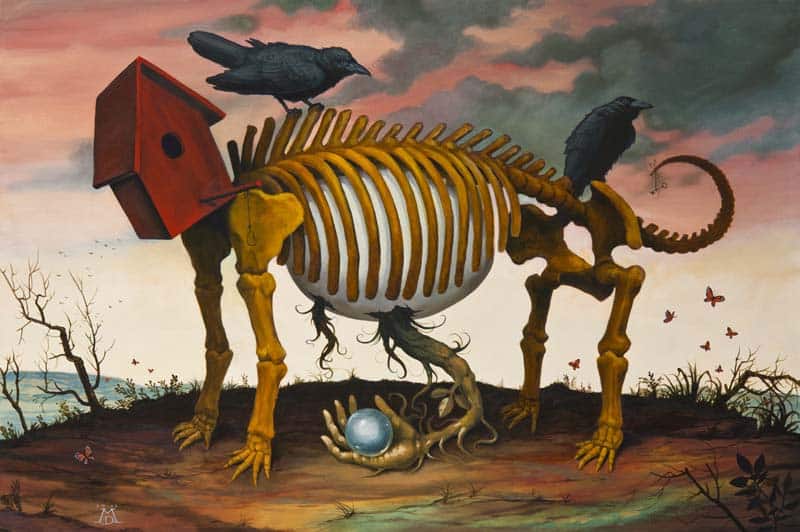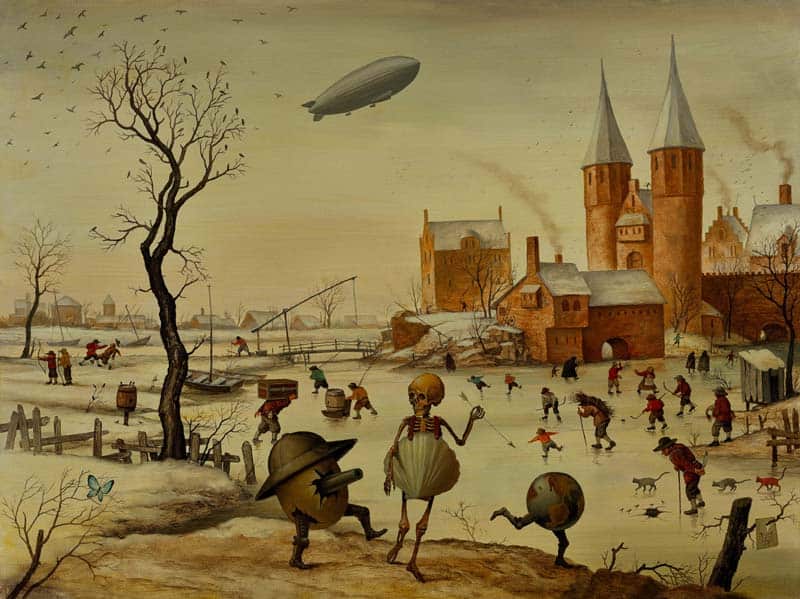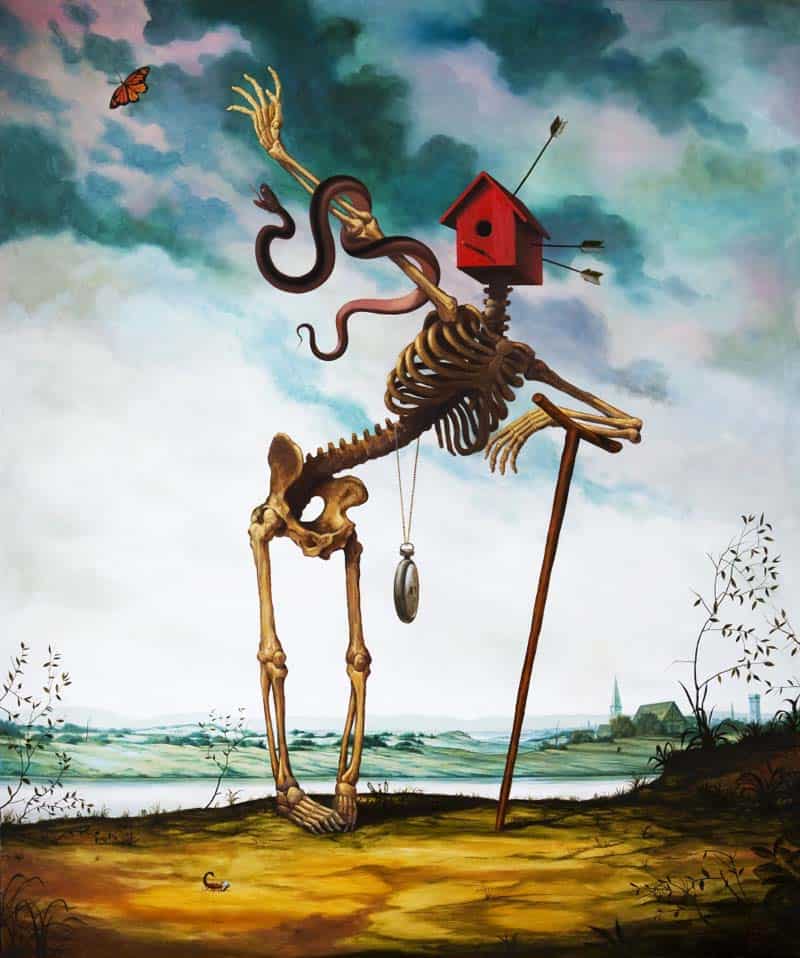 From helping his mother with activities ranging from woodworking, hand-tooling leather, and remodeling the family's home, to engaging with ancient art and Netherlandish painting from the Northern Renaissance, Davis is a self-taught painter, who continues to render complex paintings of surrealist life, embedded with symbols of mortality, folly, and hubris, fixated within whimsical compositions.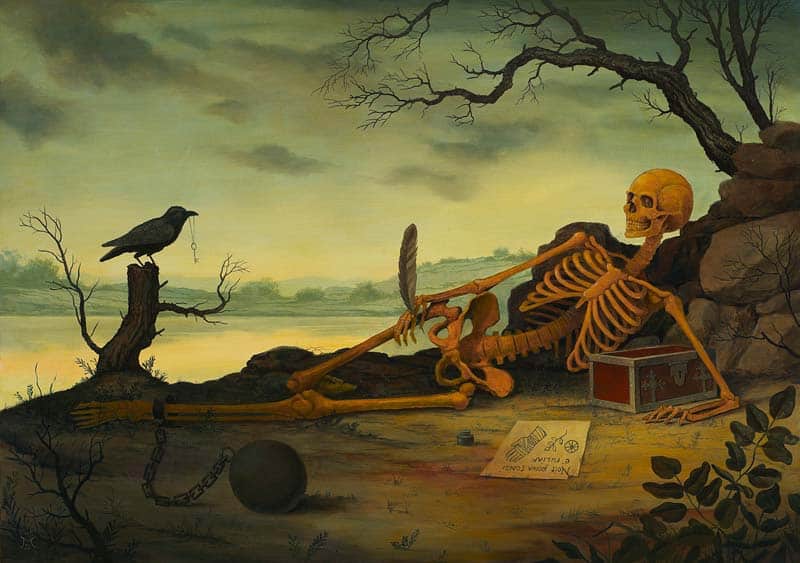 In addition to painting, Mike Davis is a musician and woodworker as well the owner of an internationally-renowned tattoo shop, Everlasting Tattoo.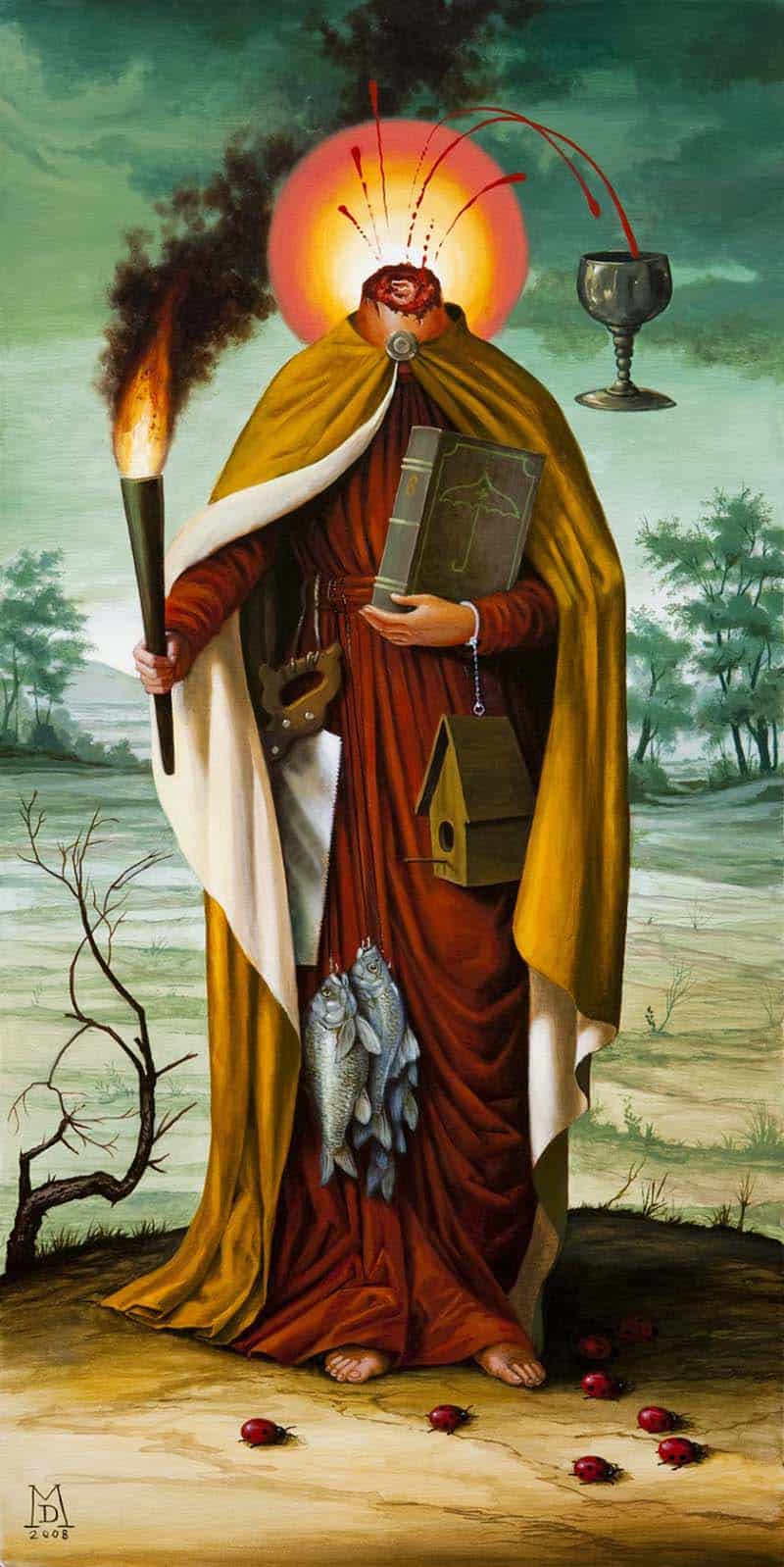 Mike's works have been acquired for permanent collections of museums, while his work has also been featured in many publications, such as Juxtapoz Magazine; Hi-Fructose;Art Ltd.; Pop Surrealism: The Rise of Underground Art; Tatt Book: Visionaries of Tattoo;Beyond Tattoo; and several high traffic art blogs.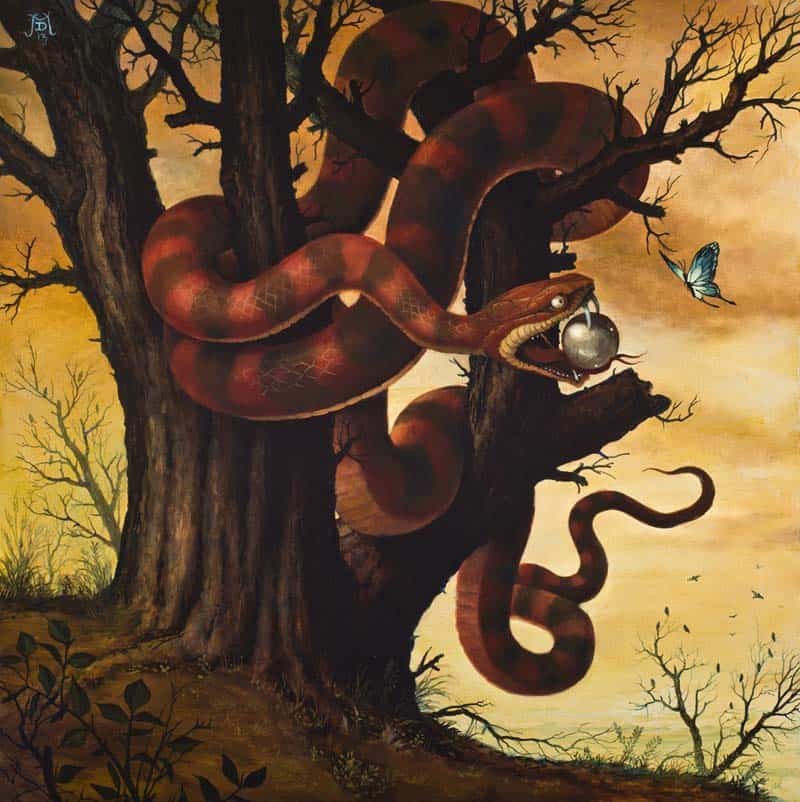 Mike Davis Tattoo Artist
Davis is also a tattoo artist and has tattooed an extensive list of international and celebrity clientele. He has been featured in a number of prestigious private art collections located throughout the United States, Canada, Japan, and much of Europe.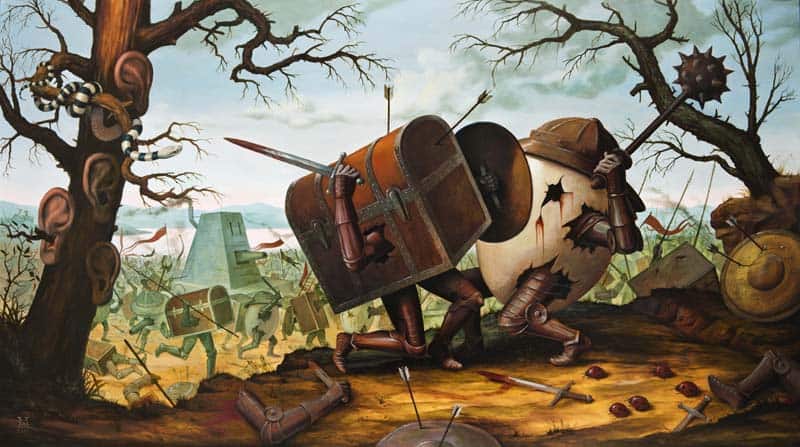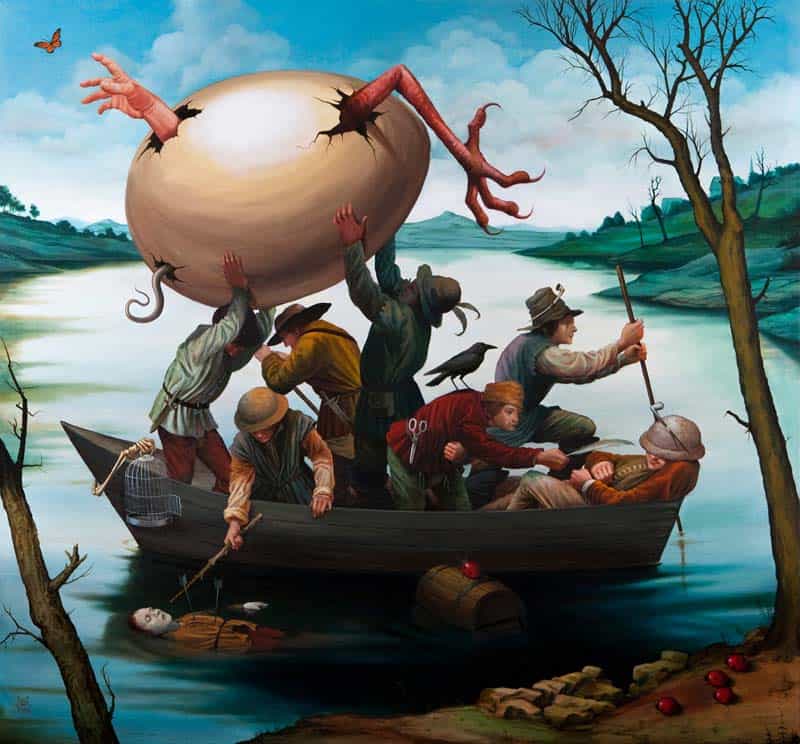 Sources: Mike Davis, Minna Gallery, Ransom Notes