Mihail Korubin-Miho – Expressive Style
Mihail Korubin is Macedonian artist that creates vivid and expressive oil-paintings primarily of portraits and hands.
Last modification :
February 8, 2016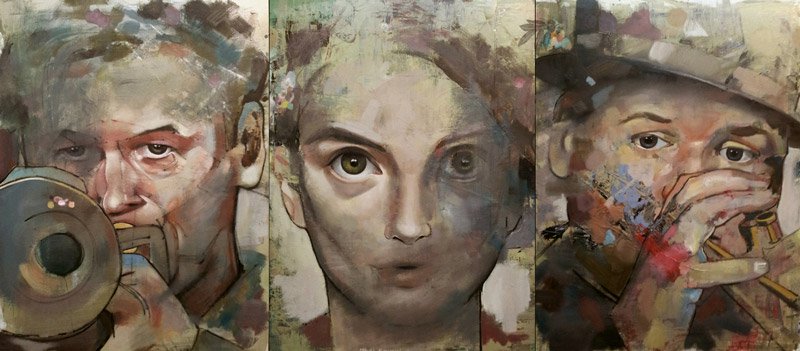 Artist Spotlight – Mihail Korubin-Miho
Mihail Korubin is Macedonian artist that creates vivid and expressive oil-paintings primarily of portraits and hands.
His signature technique is the use of dynamic, streaks and splashes of color, making the painting appear as it is moving and coming to life. His style of mixing styles and textures adds a sense of triumph to all of his work.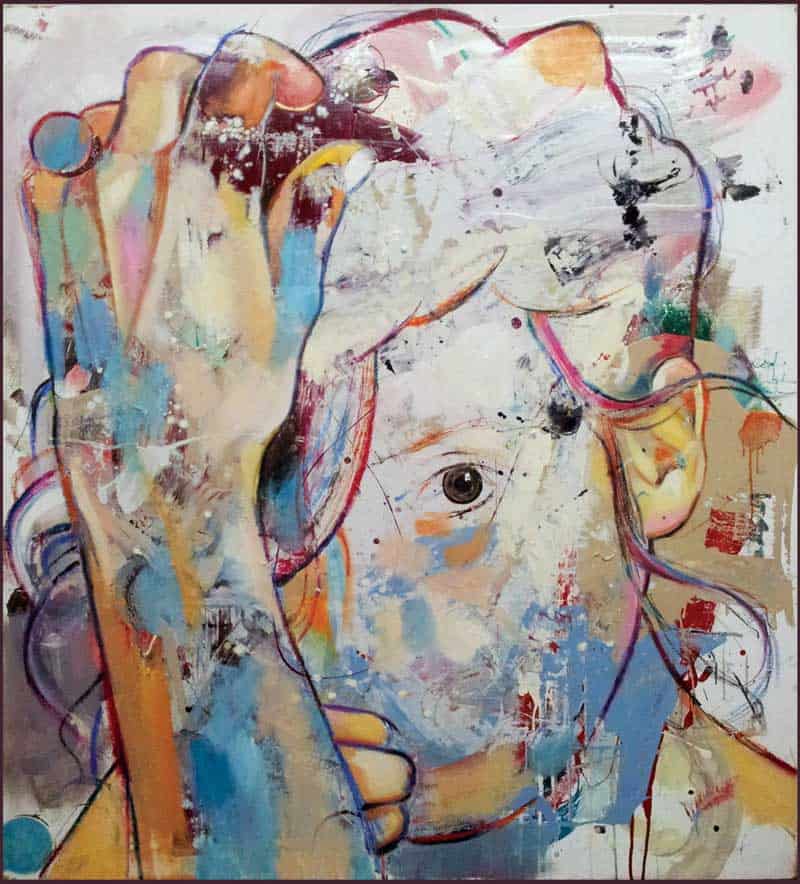 Early Years
Growing up in an artistic home, Mihael spent many of his early years exploring the studio of his artist father, Rubens Korubin. With an art studio as his playground, he quickly began experimenting with paper, canvases, sketches and oil paint.
Mihael completed his master's degree in painting at the Faculty of Fine arts – Skopje. He as mentored by professor Blagoja Manevski during his graduate studies.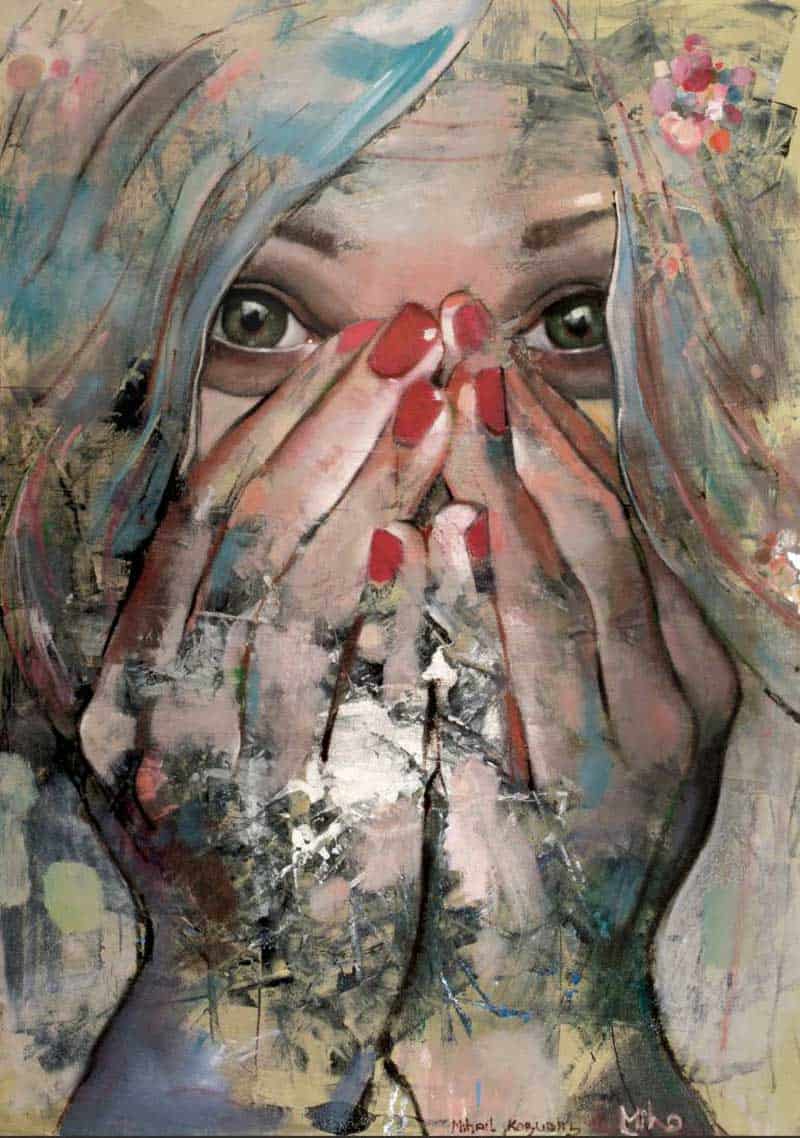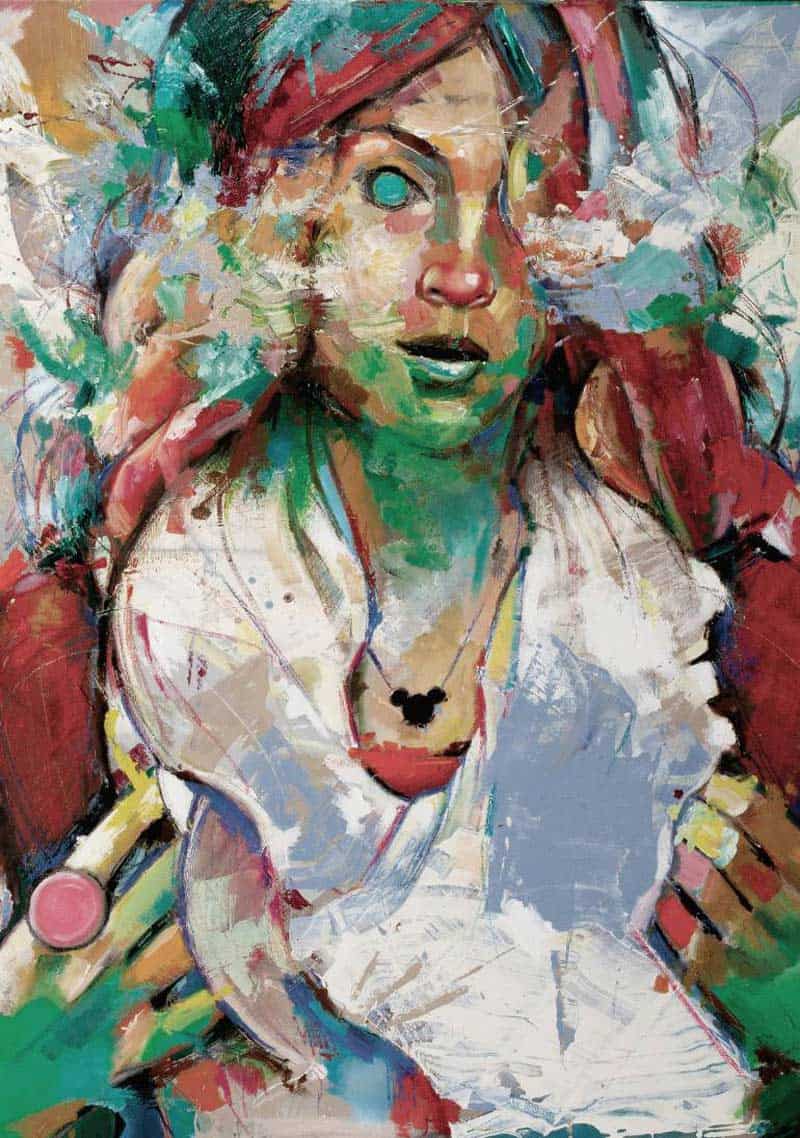 In

His

 Own Words
"The color in my works is sometimes fauvistic, wild and intensive, and often the complementary mergers of the colorings, posted one by another, shape the form suggesting the third dimension. In my works some frozen action is happening – on some we can identify which is the action of the main actors (musicians), and on the others (because they are in imaginary and undefined areas), we can only presuppose it in accordance to our individual feeling (sadness, rage, resignation, questions, fear, cry etc.).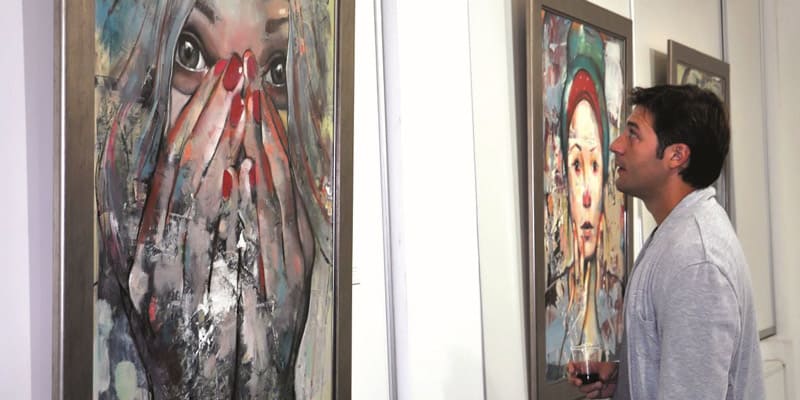 My portraits display restrained reaction and impression which emphasize the characteristic dimension of the particular individual and the psychological insight of her/his soul." – Mihael Korubin
About Mihail Korubin-Miho: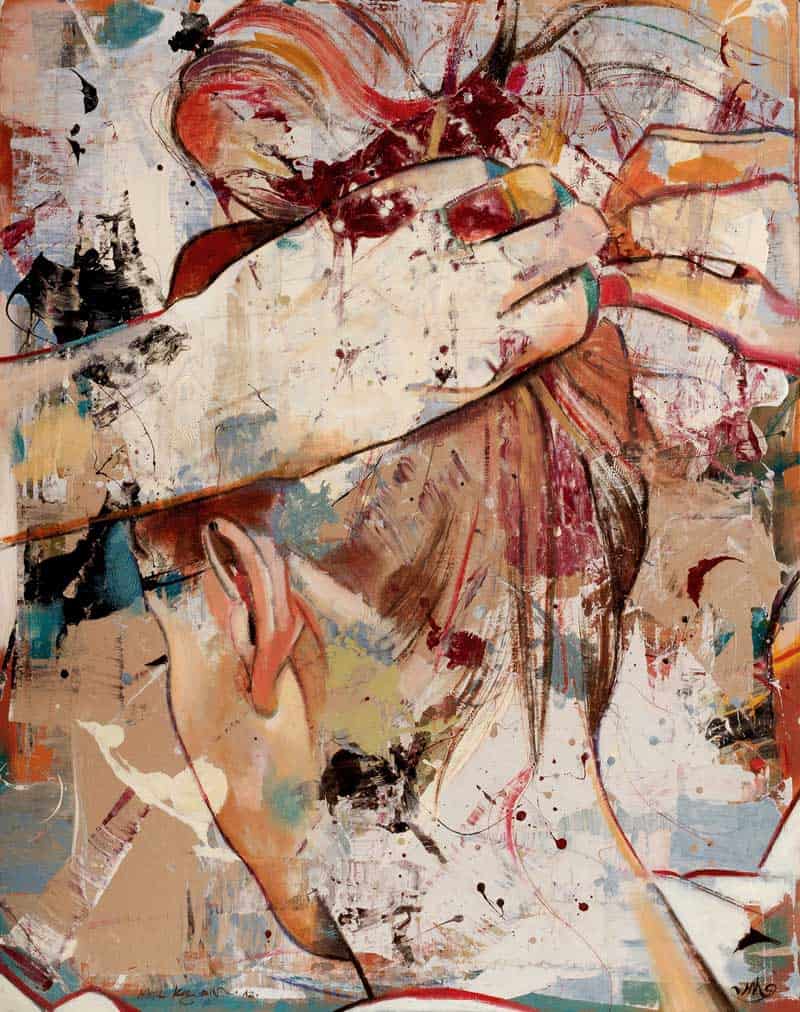 Mihail Korubin was born in Skopje, Macedonia in 1986. His grandfather Mile Korubin and father Rubens Korubin are both artists, making him a third generation visual artist.
Image Sources: 
https://mihailkorubin.com
https://www.stylenochaser.com/article/expressed-synthesis-of-collective-inspiration-with-mihail-korubin
U love Art. U can share it.
onarto.com is the leader and first art store dedicated to Thailand contemporary art, promoting more than 200 thai artists around the world. Answering to art collectors and artists, onarto now expand his activiy to promote Asian art and open its boundaries to creative designer, become a tool to connect creatives mind and art doers with art collectors and unique beauty lovers.