Melanie Gritzka-del Villar for Malasimbo Music & Arts Festival
Melanie's Installation for the Malasimbo Music & Arts Festival 2016 was a joyous tribute and a reminder of the importance of environmental conservation.
Last modification :
September 26, 2016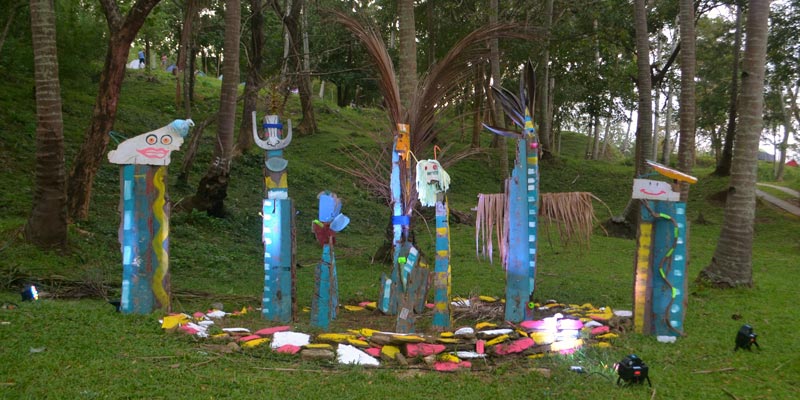 The Malasimbo Music & Arts Festival
The Malasimbo Music & Arts Festival took place this past March 4 to 6 on Mount Malasimbo, Puerto Galera, Oriental Mindoro in The Philippines.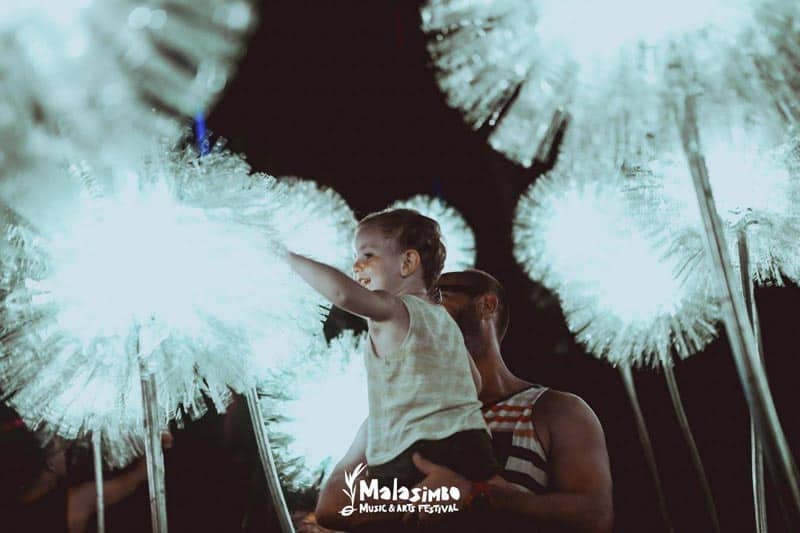 It is an international gathering of music, art, installations, dance and like-minded souls inspired by the beautiful surroundings of Malasimbo and the efforts of eco- and cultural-preservation organization, D'Aboville Foundation.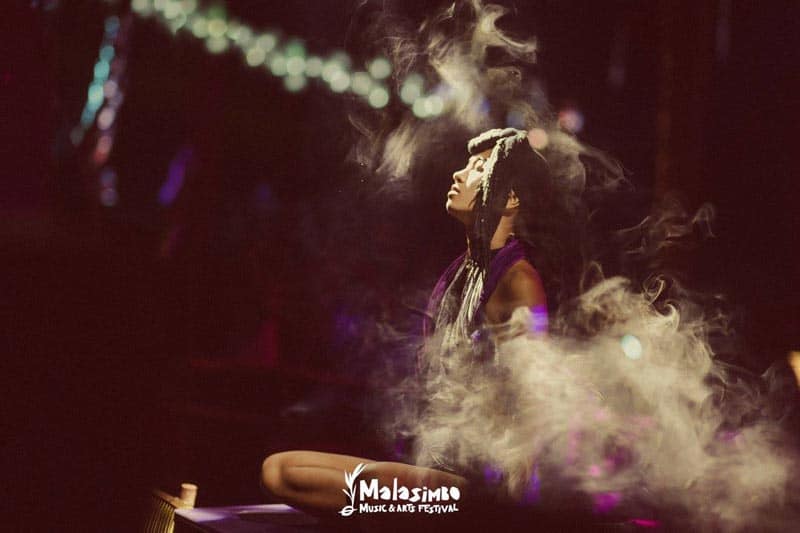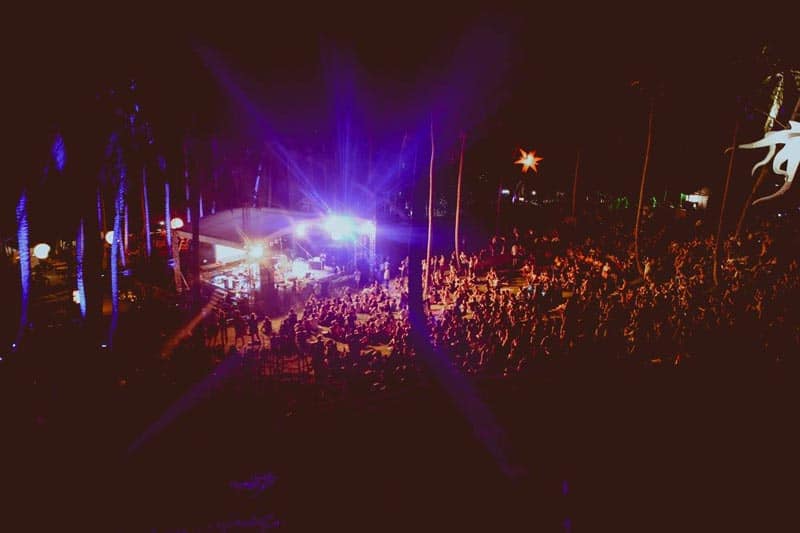 About D'Aboville Foundation
The D'Aboville Foundation is one of the leaders in corporate social responsibility (CSR) in the Mindoro region. Its main focuses center on promoting the culture of the indigenous Mindoro Mangyan tribe and the preservation of Tamaraw, a rare Asiatic water buffalo endemic to Mindoro. Meanwhile, its major ecological efforts include the planting of mangroves and other native tree species throughout Puerto Galera.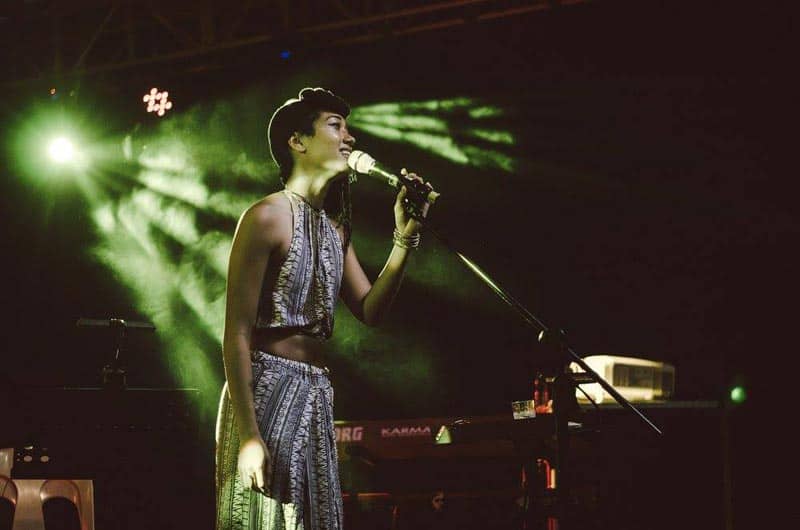 Melanie Gritzka-del Vilar for the Malasimbo Music & Arts Festival 2016
This year's festival was undoubtedly one of the event's most successful years, with thousands of people joining from over 30 countries.
For this very special event, our favorite eco-artist Melanie Gritzka-del Villar was invited to create an installation that would invoke joy and happiness in the attendees. Her work, 'The Rise,' was exhibited alongside 23 other beautiful and thought-provoking installations inspired by nature, created by some 26 contemporary local and overseas artists, including Sam Penaso, Iya Regalario and Gringo Benedicto, and Dan Scotti and Rafaella Las.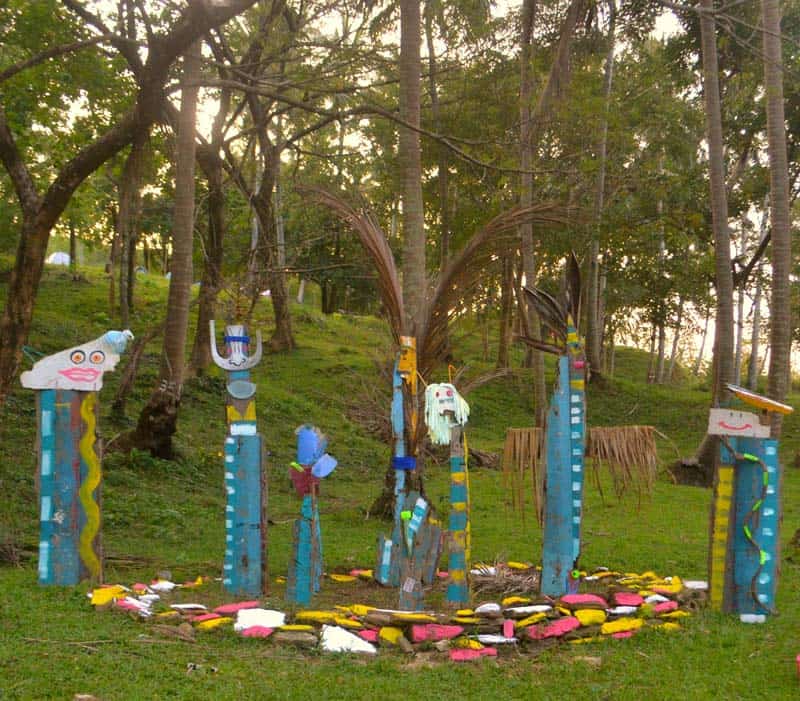 This 'Sculpture Garden' remains a hugely popular part of the Malasimbo Music & Arts Festival, as it speaks to the scenic backdrop of Malasimbo and serves as a symbol to the festival's creative spirit.
Melanie Gritzka-del Vilar Installation : "The Rise" for Malasimbo Music & Arts Festival 2016
In Melanie's exhibition for this year's Malasimbo Festival, she created a group of totem sculptures made from recycled and natural materials – particularly driftwood and plastic found in the areas of Puerto Galera and Boracay Island.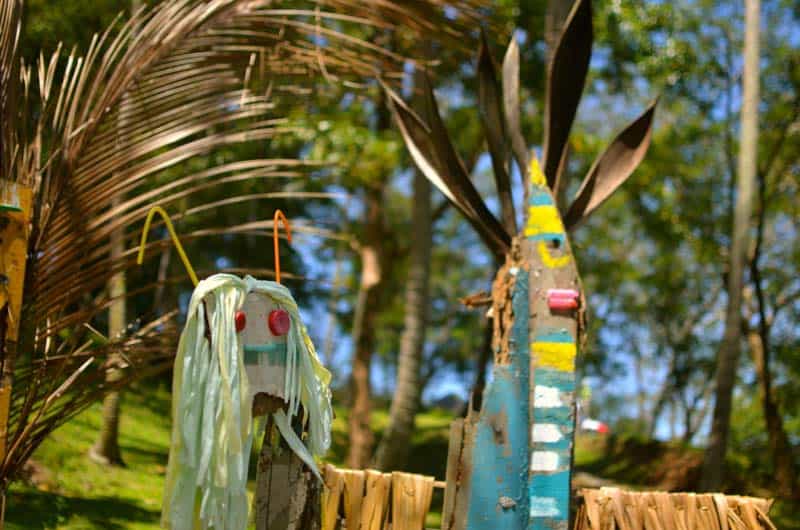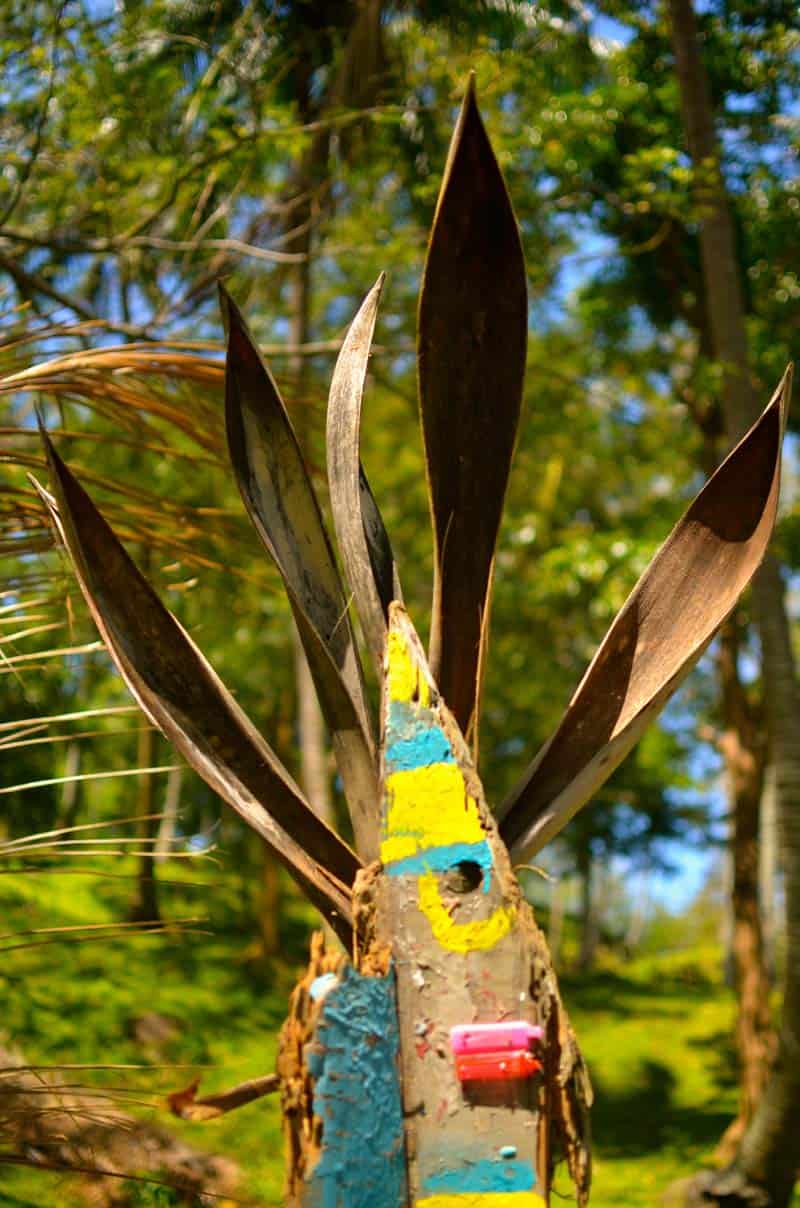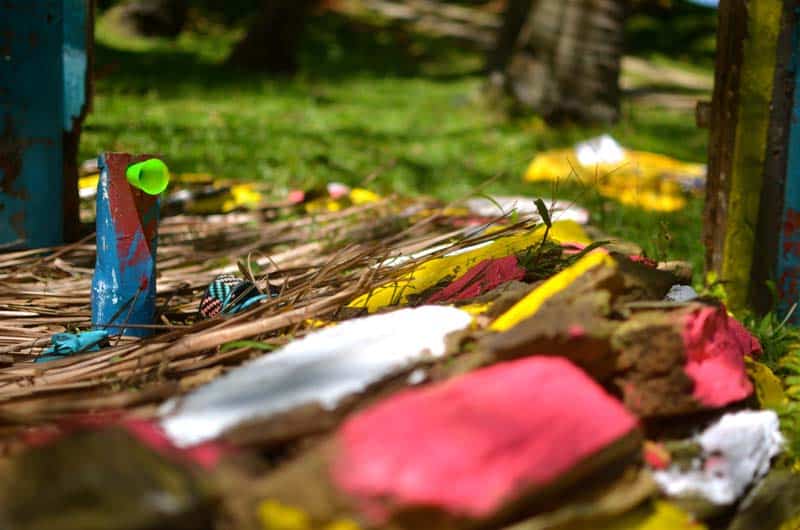 The sculptures were made to honor the festive spirit of Malasimbo, as well as to point to the problem of garbage on the shores of the Philippines, and to highlight the value of recycled materials. The title plays on the rise of a phoenix from the ashes – used as a metaphor here to the repurposing of discarded materials. The sculptures are fun and quirky, intended to put a smile on people's faces.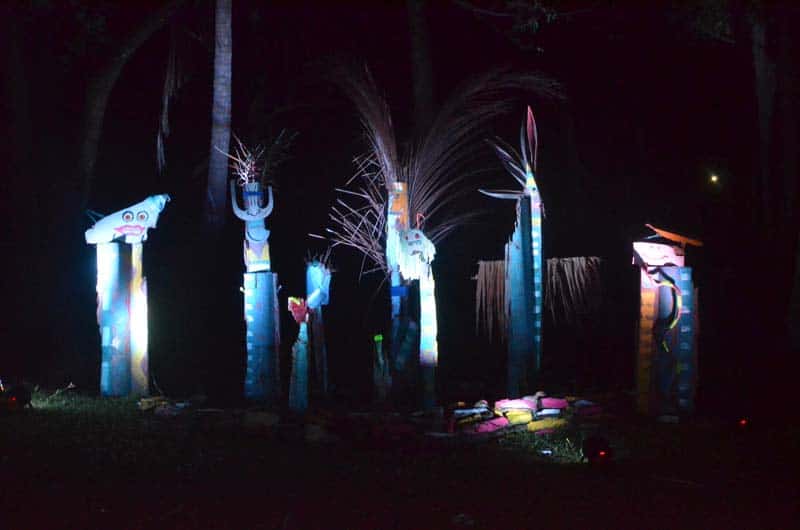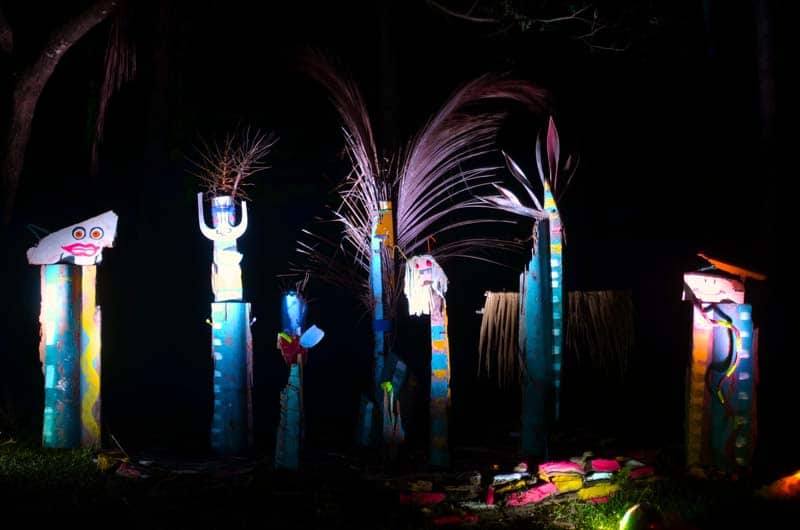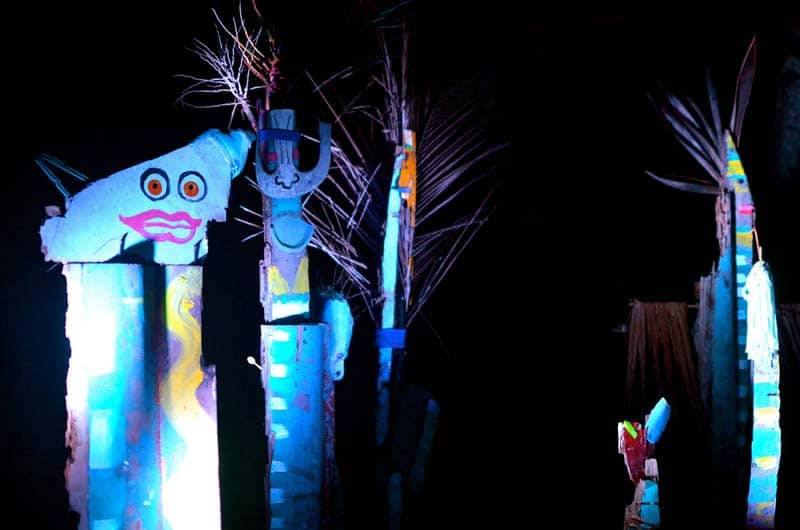 Check out below Melanie Gritzka-del Villar's making of 'The Rise':
Here's a recap of the 2016 Malasimbo Music & Arts Festival:
About Melanie Gritzka-del Villar:
Melanie was born in Munich, Germany but has bases in Boracay Island in the Philippines as well as Bangkok, Thailand and Paris, France.
Her intelligent and thought-provoking work often tackles questions of belonging and perpetual transformation.
Her themes also explore the fragmentation of traditional concepts regarding cultural boundaries by integrating motifs from various cultures – in particular Southeast Asia. Another significant theme throughout her works is her concern with the state of environmental conservation and our efforts to stop the ongoing degradation of our natural resources.
To find more of Melanie Gritzka del Villar's original art for sale, visit Onarto, or check out her website, www.gritzkadelvillar.com
Image Sources: Facebook, Malasimbo, and the artist's own photos
U love Art. U can share it.
onarto.com is the leader and first art store dedicated to Thailand contemporary art, promoting more than 200 thai artists around the world. Answering to art collectors and artists, onarto now expand his activiy to promote Asian art and open its boundaries to creative designer, become a tool to connect creatives mind and art doers with art collectors and unique beauty lovers.