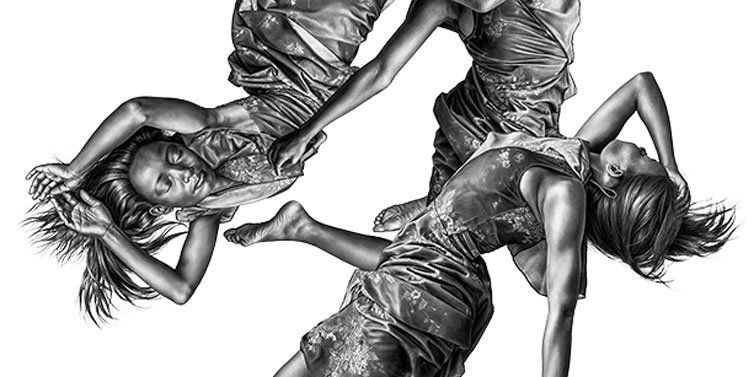 Brooklyn-based artist Leah Yerpe is best known for her graphite and charcoal depictions of floating bodies in empty white space. Her masterful renderings of twisting and stretching bodies embody a sense of distortion but also create a feeling of freedom and peace.
Her technique of overlapping the same figure in different positions produce graceful new forms and brings to mind elements in a collage.
Leah Yerpe was born and raised in Cattaraugus County, NY and graduated with a Master of Fine Arts from Pratt Institute. She currently lives and works in Brooklyn, NY.