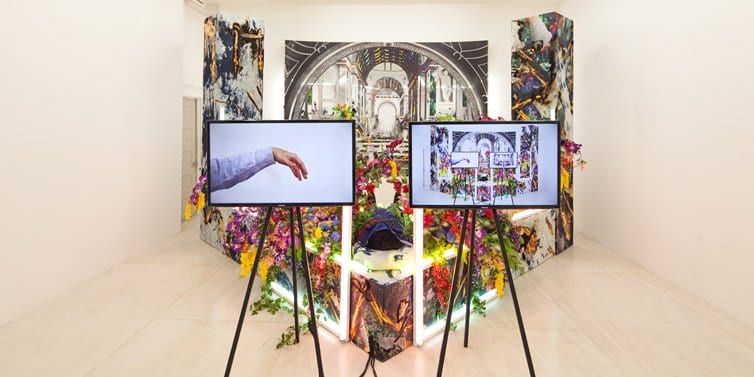 With his first solo exhibition "2012-2555" debuting at MOMA PS1 in 2014, the Bangkok-born and New York-based performance artist Korakrit Arunanondchai broke out to the art world with fanfare after being noticed by art curator, Hans Ulrich Obrist.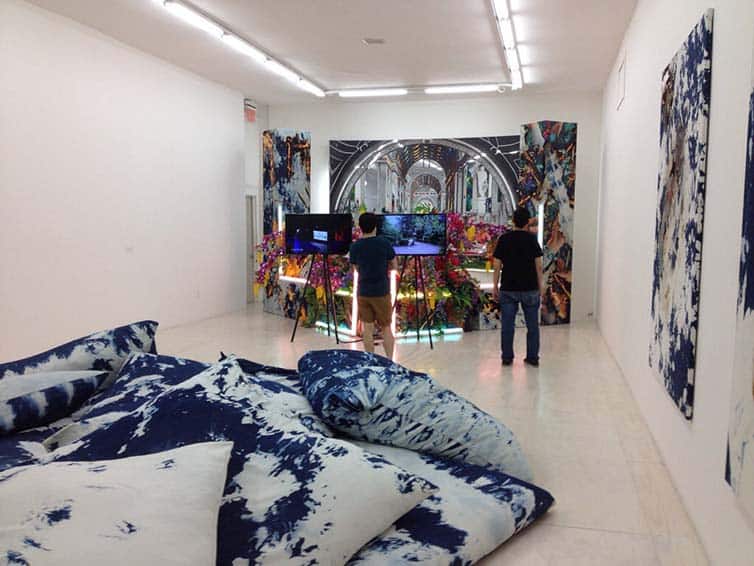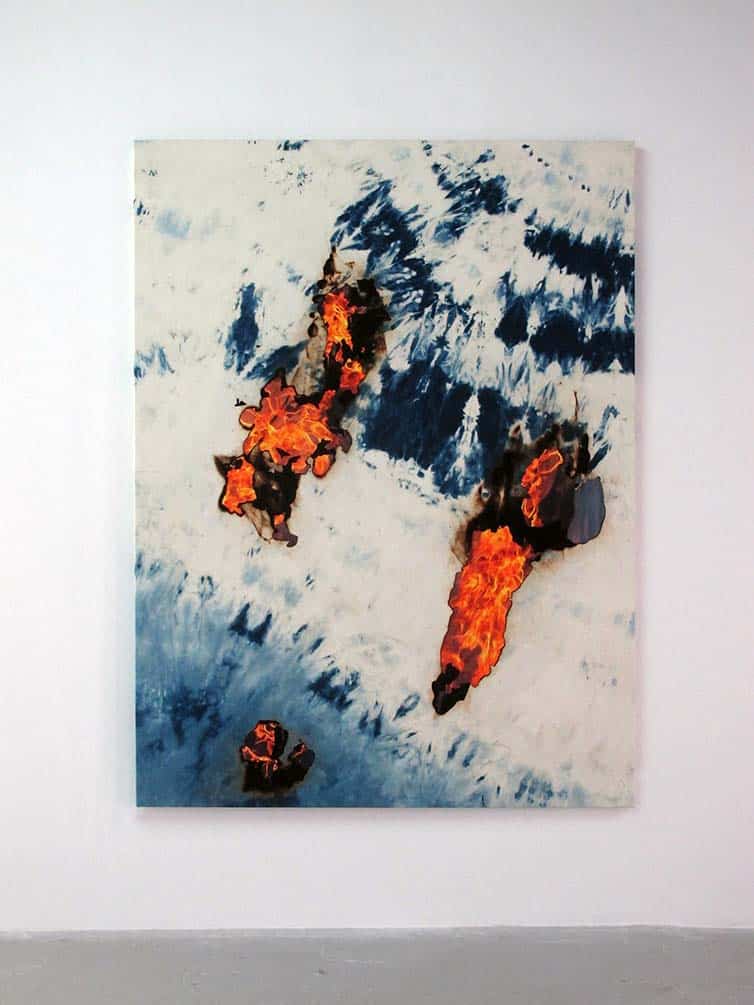 In the acclaimed mixed media MOMA exhibit, Korakrit showcased his bleached, laser-printed and burned denim canvases alongside LED lights, multimedia collage and video installations.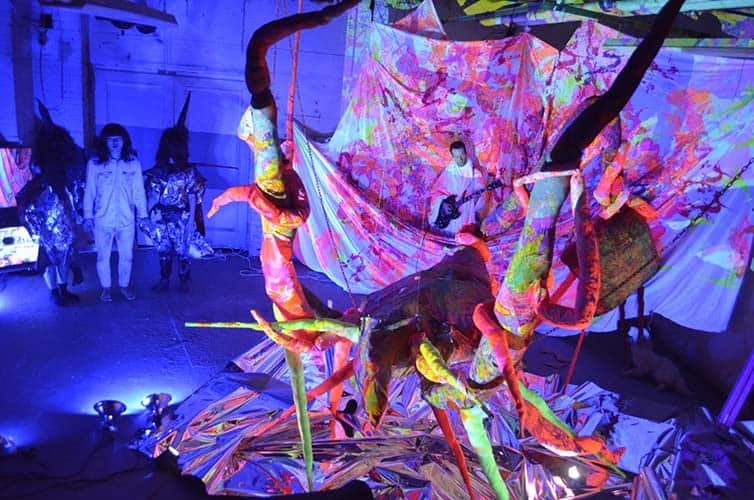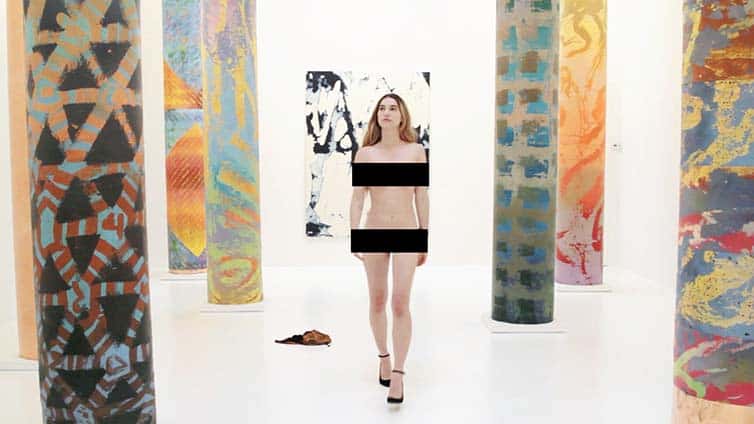 After finishing his studies at an international school in Bangkok, Korakrit went on to study Graphic Design at the Rhode Island School of Design in the United States, later changing his major to Print Making.
He then got his MFA at Colombia University. During his time there, Korakrit studied under fellow contemporary Thai artist, Rikrit Tiravanija, who taught him the importance of always contextualizing art.
Before his first solo exhibit, Korakrit was hovering on the art radar for his collaborations with young up and coming artists and small showcases at events across New York City.
In early 2013, the artist displayed one of his laser-print, denim, and bleach canvases in the Clearing art gallery in Brussels and New York for an exhibit titled, "Moon and A Half".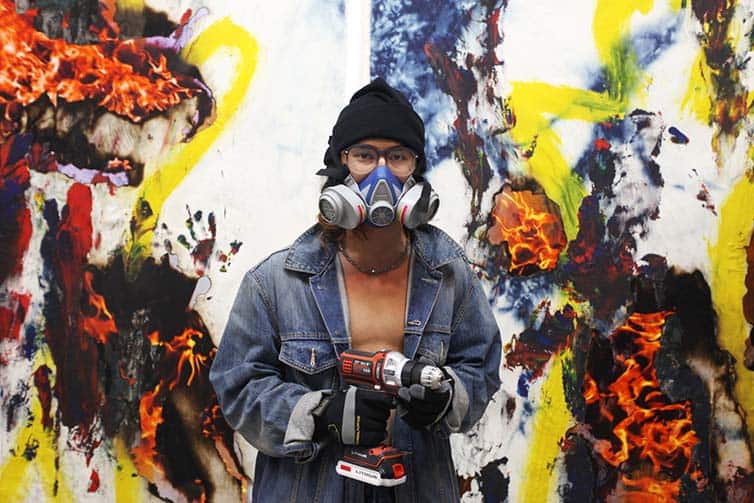 His next collection, "Muen Kuey" was produced in the same year. For this series, Korakrit was inspired by Duangjai Jansaunoi, the female performance artist who painted with her breasts on the popular T.V show, "Thailand's Got Talent." The sensation her work made both overseas and in Thailand motivated the artist to enter into a novel discourse on body painting.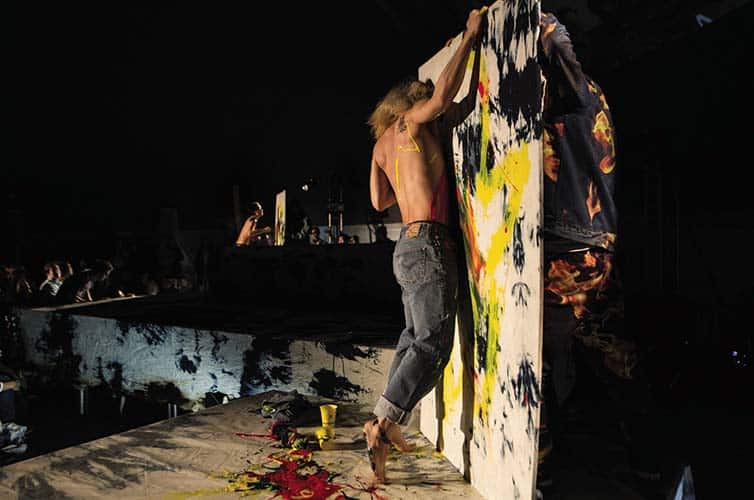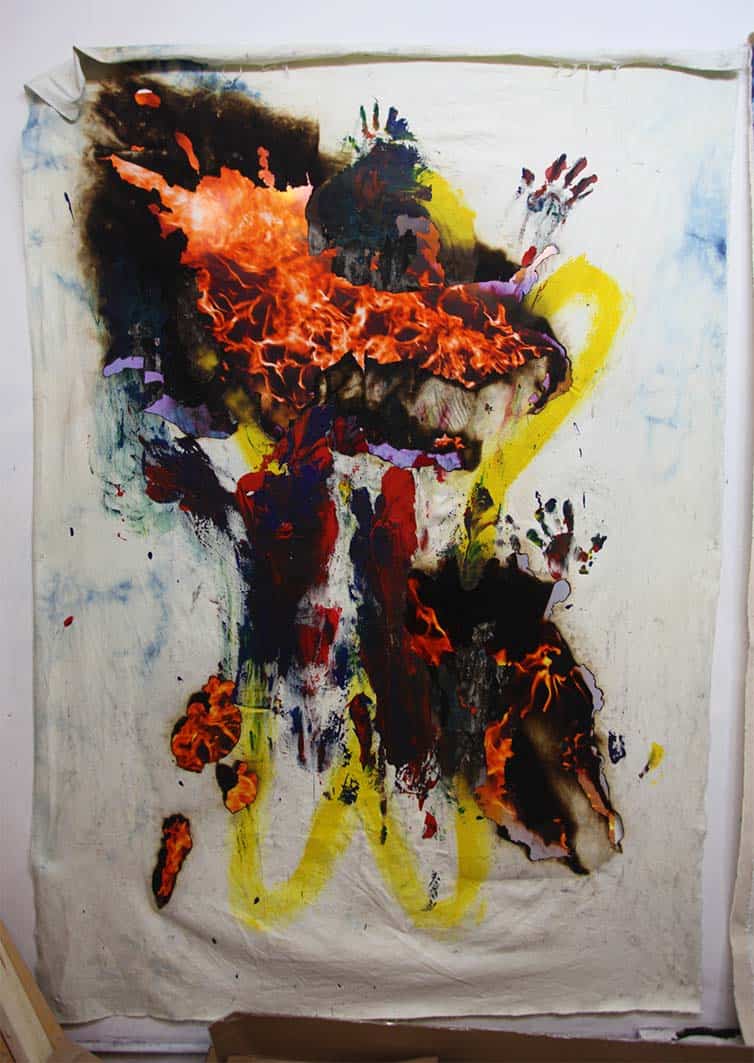 In 2013, Korakrit's "Painting With History In A Room Filled with Men With Funny Names" debuted in Clearing New York.
It was later picked up by the ultra modern art enclave and fashion show ground zero, Palais de Tokyo in Paris for a showing that continued throughout mid to late 2015.