Juan Ford – Ecology & Hyperrealism
One of Australia's best realist painters, Juan Ford's spectacular imagery grapples with the pressing issues and concerns of contemporary society.
Last modification :
September 26, 2016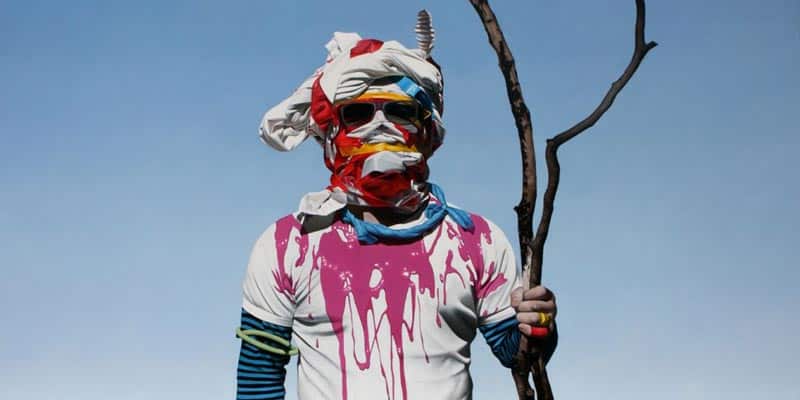 Artist Spotlight: Juan Ford
Juan Ford is a Melbourne based Australian artist known for producing photorealistic oil paintings that blend cultural commentary, nature and human figures.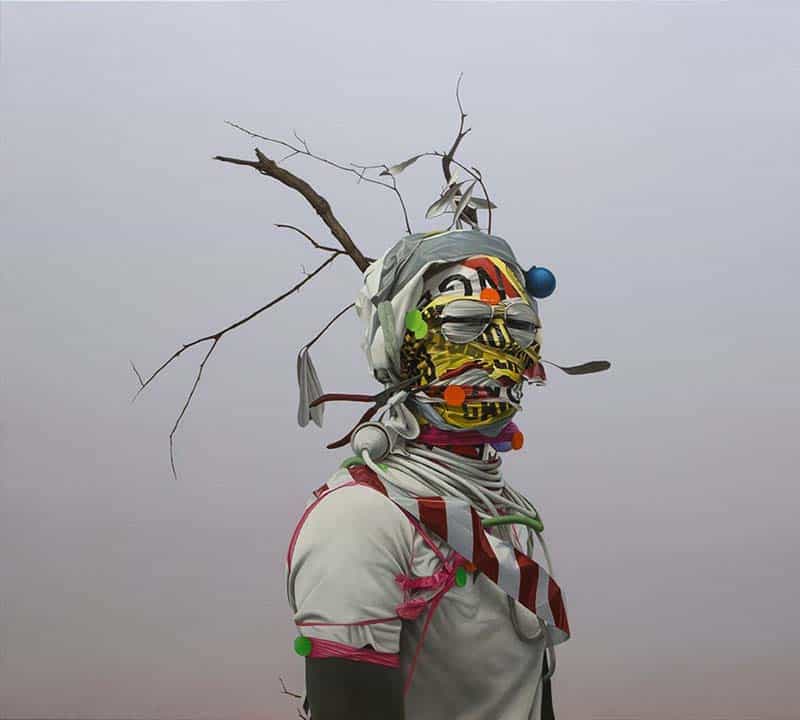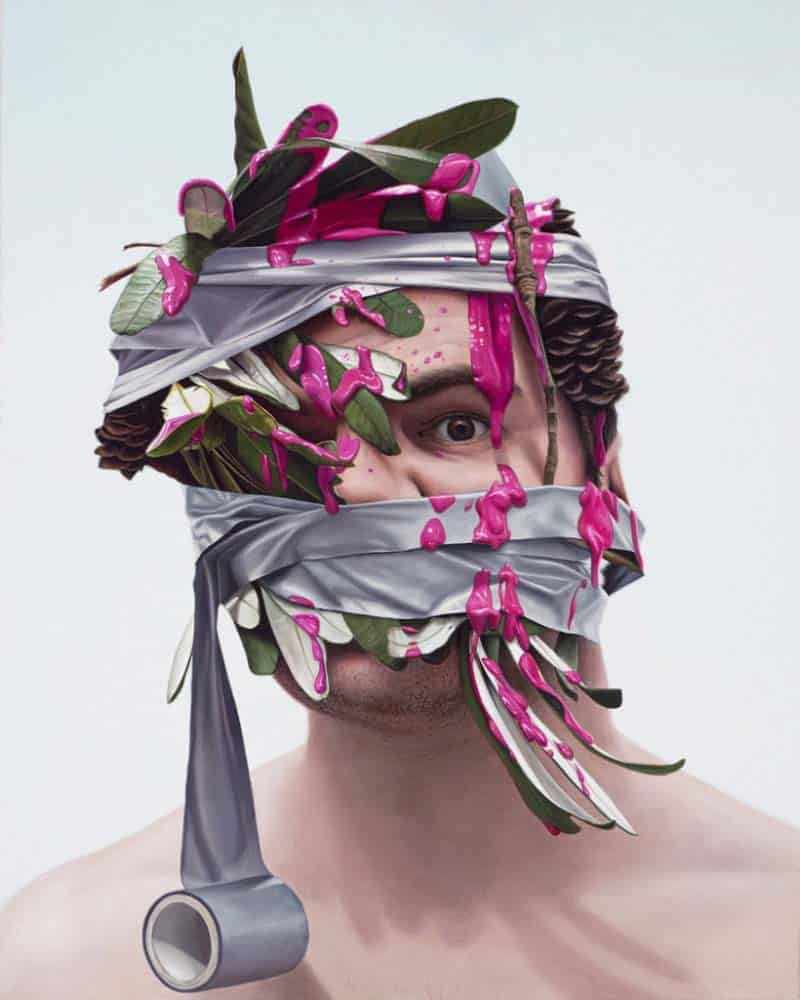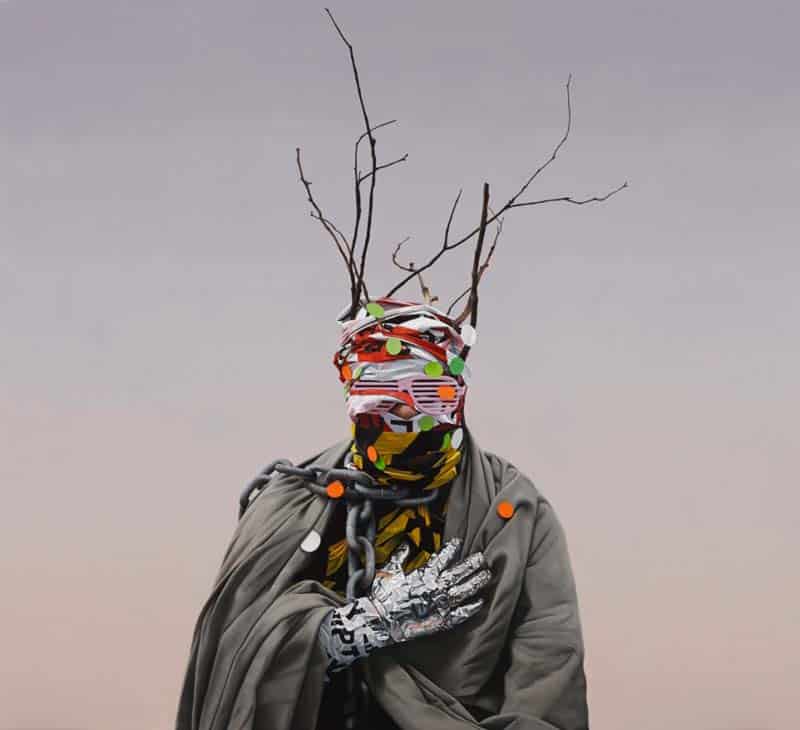 His works are lauded for their incredible hyperrealism and contemporary edge. Featuring highly detailed and individual perspectives, Juan Ford explores the relationship between nature and man-made devices using distortion and reflections.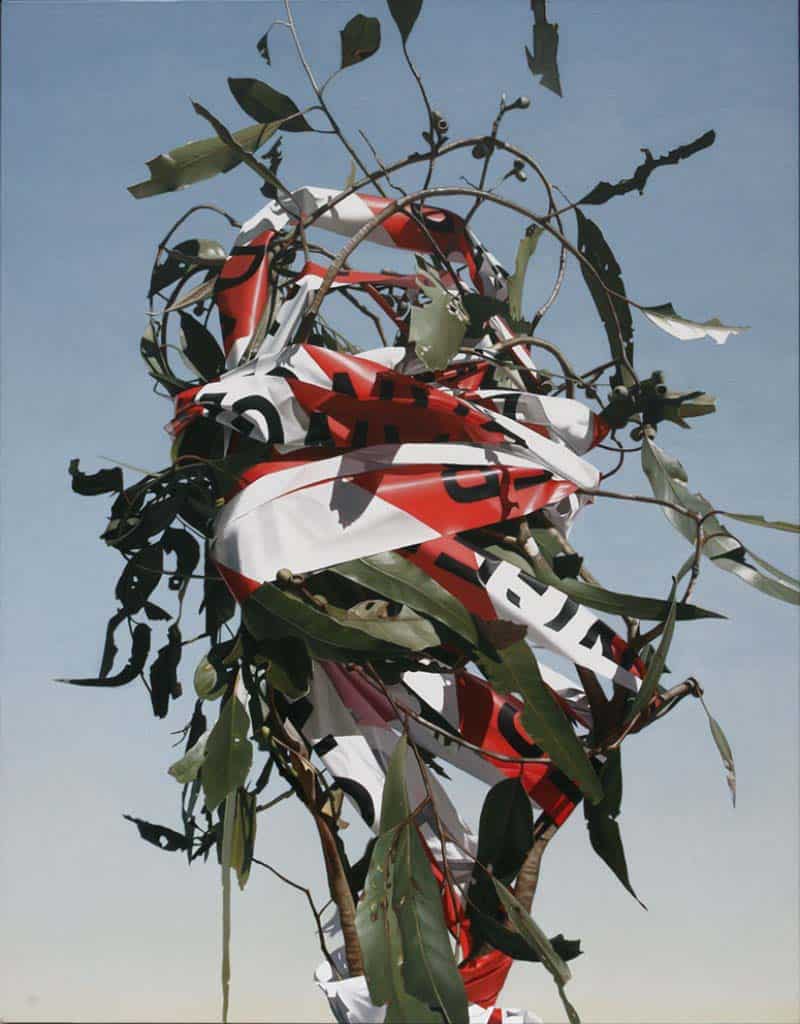 He has received a number of awards for his work, including the Fisher's Ghost Art prize, the Whyalla Art prize and the Fletcher Jones Contemporary Art prize.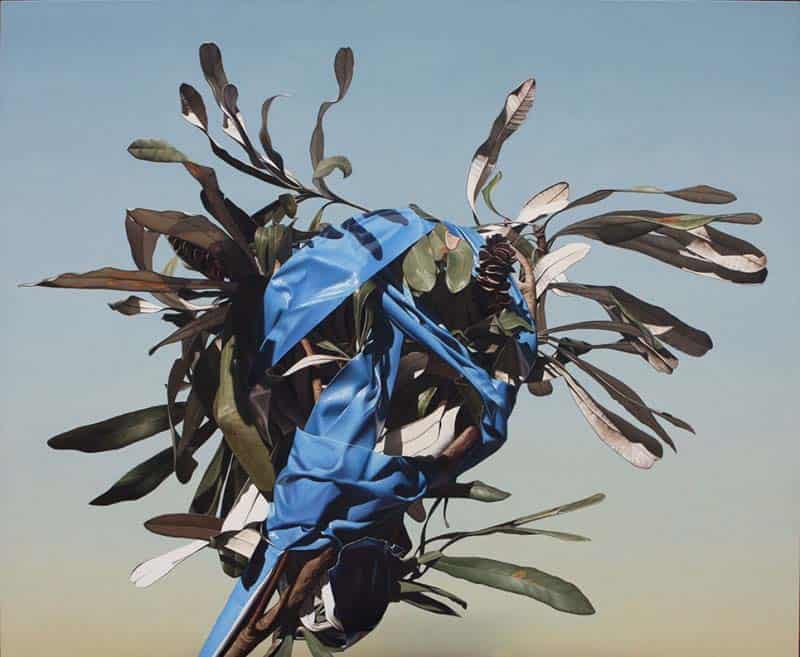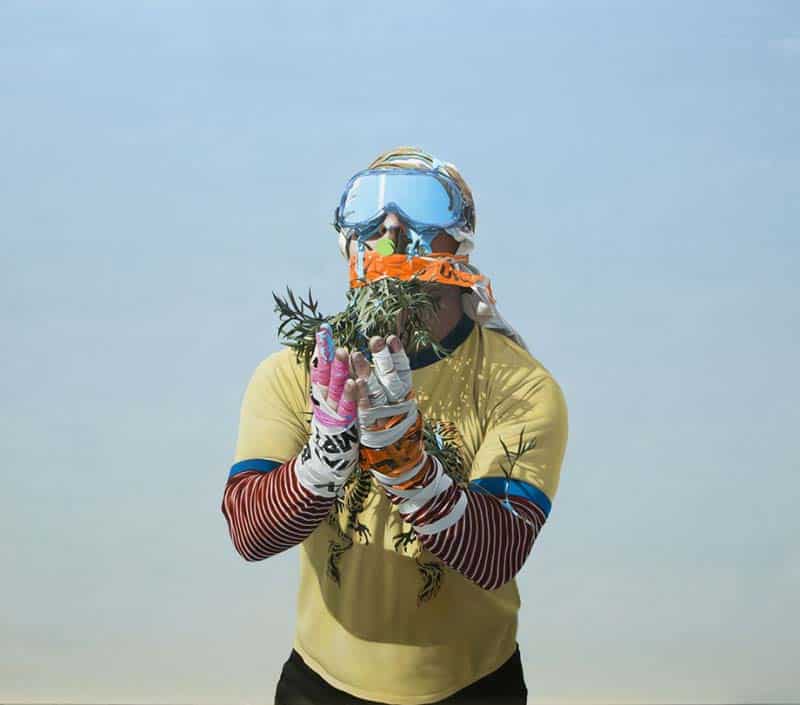 In His Own Words:
"Naturally the paintings I make are a reflection of my personal being somehow, but they're not really a portraits in and standard portrait format. I prefer to think of them as standing in for the human figure more generally."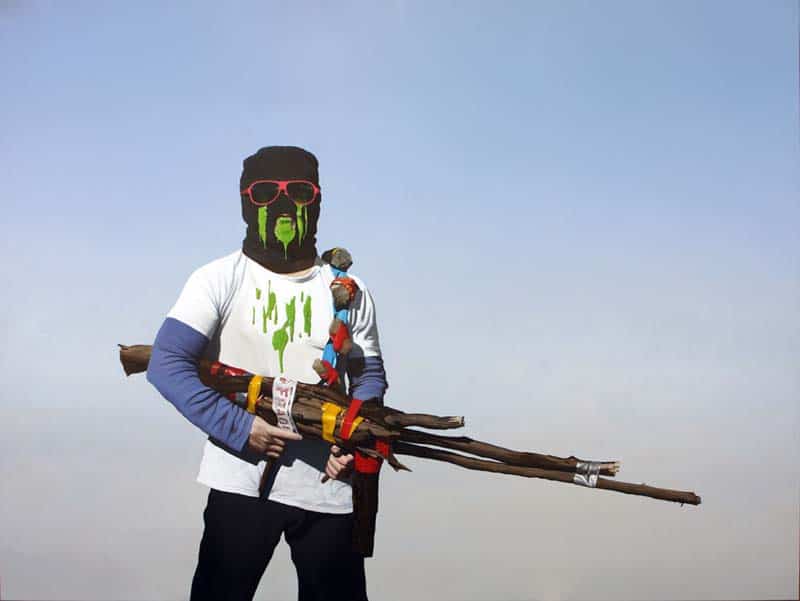 "However the paintings do reflect my views on where we stand in our ecology, how we relate to 'nature', and ask questions about whether there really is any difference between what we deem 'natural' and 'human'. Personally I think this destination exists entirely in our heads, but we act out as if were not the case, with serious ramifications." – Juan Ford (excerpt from an interview with Town Hall Gallery, Australia)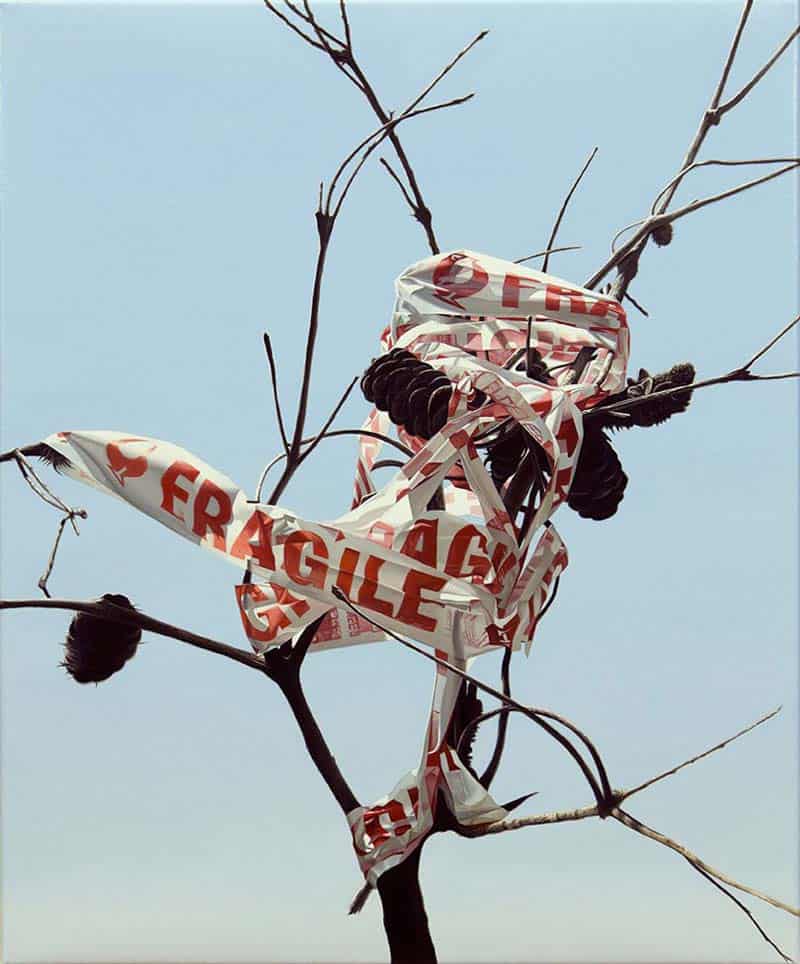 Education:
2001 – Master of Arts (Fine Art), RMIT University, Melbourne
1998 – Bachelor of Fine Art (Painting), RMIT University, Melbourne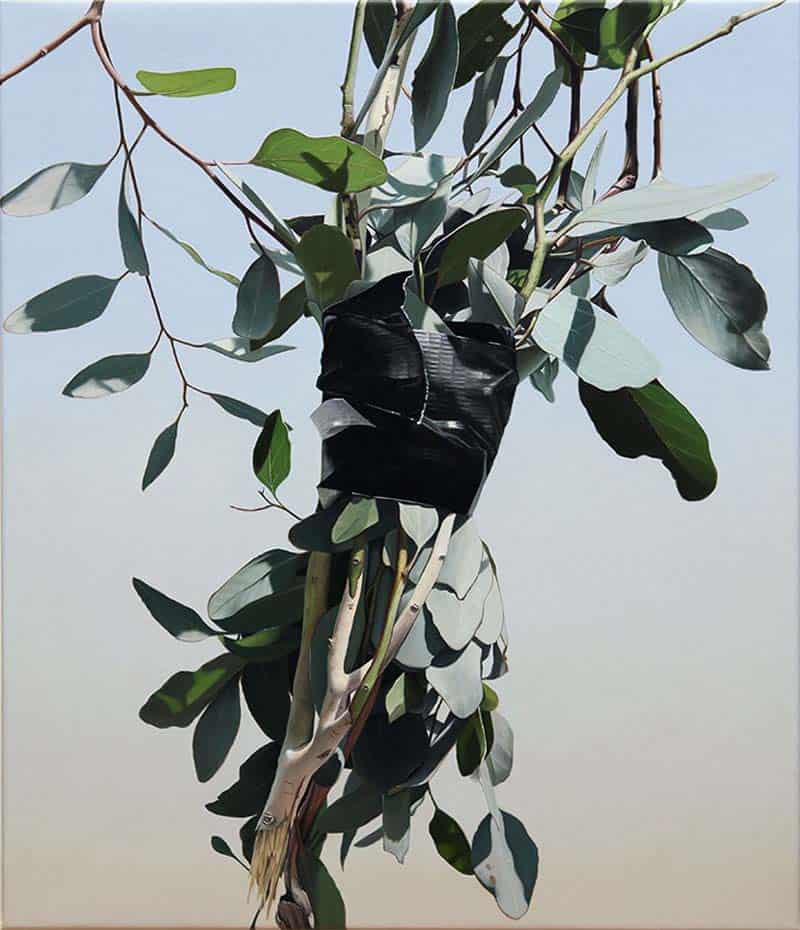 Recent Solo Exhibitions:
2015 Solo Show, This Is No Fantasy + Dianne Tanzer Gallery, Melbourne
2014 Art Taipei, GDM projects, Taiwan
Lord of the Canopy, McClelland Sculpture Park + Gallery, Melbourne
When We take Flight, Bank of Melbourne in conjunction with National Gallery of Victoria
2013 Art Basel Hong Kong, Dianne Tanzer Gallery stand, Hong Kong
Lord of the Canopy, Mildura Arts Centre, Mildura
2012 Dianne Tanzer Gallery, Melbourne
Lord of the Canopy, a project commissioned for the LaTrobe University Visual Arts Centre, Bendigo
2011 Juan Ford: The Instant, Western Plains Cultural Centre, Dubbo, curated by Kent Buchanan
Make Nature Better, Sullivan+Strumpf Fine Art, Sydney
2010 The Day the Machine Started, Dianne Tanzer Gallery, Melbourne Art Fair, Royal Exhibition Centre, Melbourne
2009 Simple Interference, Sullivan+Strumpf Fine Art, Sydney
Juan Ford: Works from 2001 – 2006, 24HR Art, Northern Territory Contemporary Art Centre, Darwin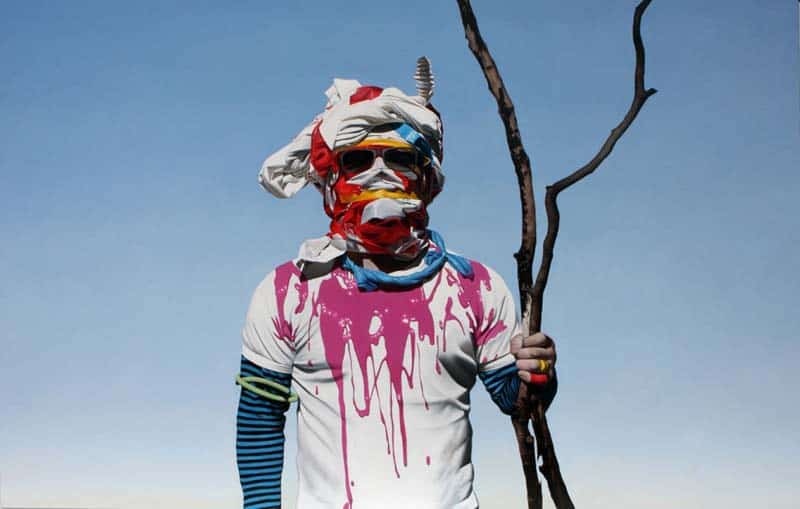 Conclusion
For more realist works by contemporary artists, Onarto is the destination for buying Thai art and Asian art online. We provide free international shipping and can be contacted for commissions and custom art. Every piece of artwork you purchase will come with a verified Certificate of Authenticity, signed by the artist. All listed artwork prices include paypal and wire bank fees.
Contact us now at [email protected] to find out more information. We reply to enquiries within 24 hours.
Sources: Artsy, Booooom, Juan Ford, artfucksme
U love Art. U can share it.
onarto.com is the leader and first art store dedicated to Thailand contemporary art, promoting more than 200 thai artists around the world. Answering to art collectors and artists, onarto now expand his activiy to promote Asian art and open its boundaries to creative designer, become a tool to connect creatives mind and art doers with art collectors and unique beauty lovers.