Isabelle & Alexis – Smoke Blossom Photography
Photographers Isabelle Chapuis and Alexis Pichot are known for images that feature smoke bombs detonated in remote, beautiful locations across the globe.
Last modification :
September 28, 2016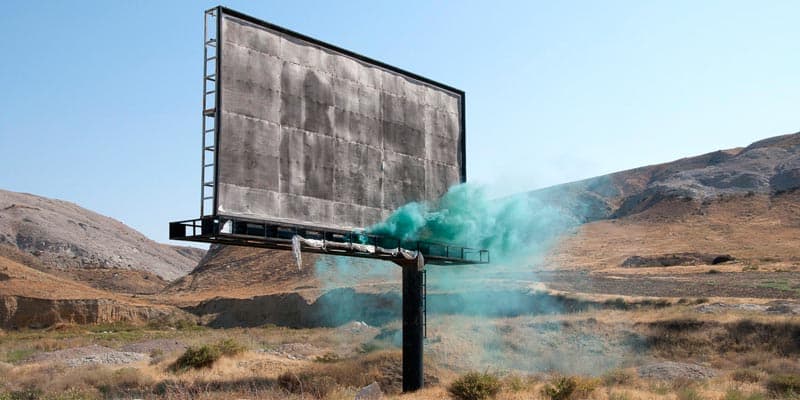 About the Photographers:
French artists Isabelle Chapuis and Alexis Pichot have become internationally recognized for their series of photographs featuring detonated smoke bombs in beautiful and mysterious corners of the globe.
Their work has documented landscapes in France, Turkey, the US, Norway, Spain, Mexico, Guatemala, Morocco and Belgium.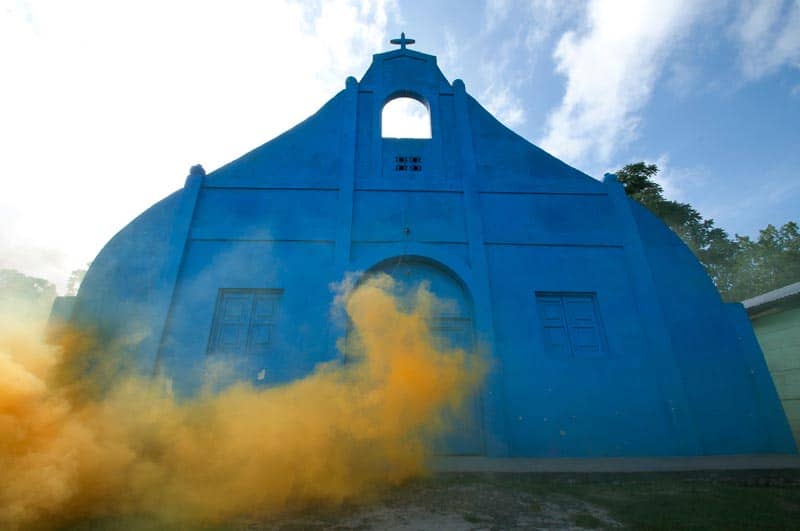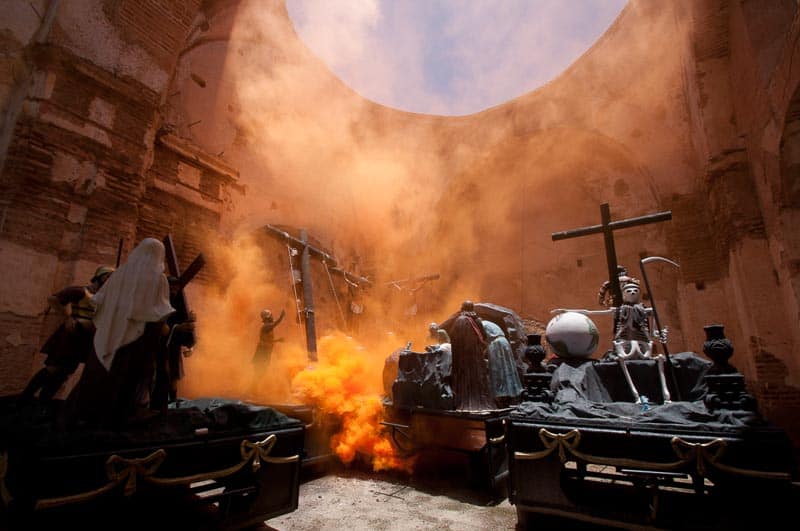 The duo photographer team consists of fashion photographer and graphic artist, Isabelle Chapuis, and collaborator, Alexis Picho.
Picho pursued interior design for 10 years before moving to light painting – which uses long exposures and dark environments to create images with illuminated subjects.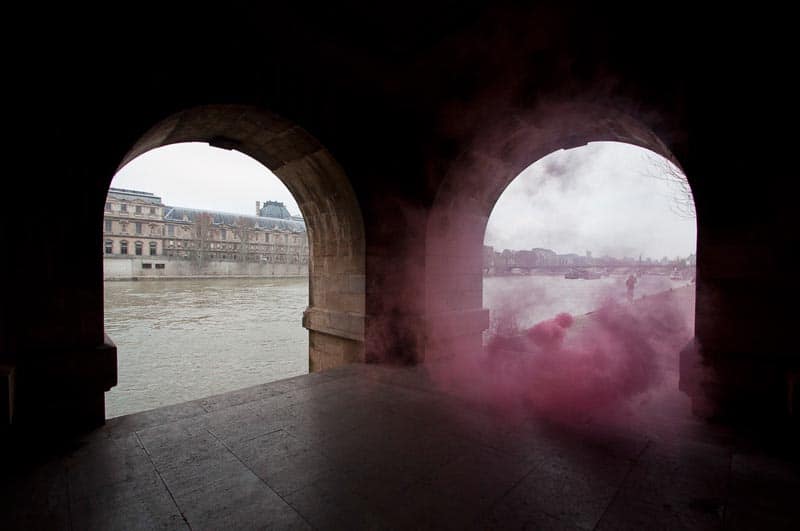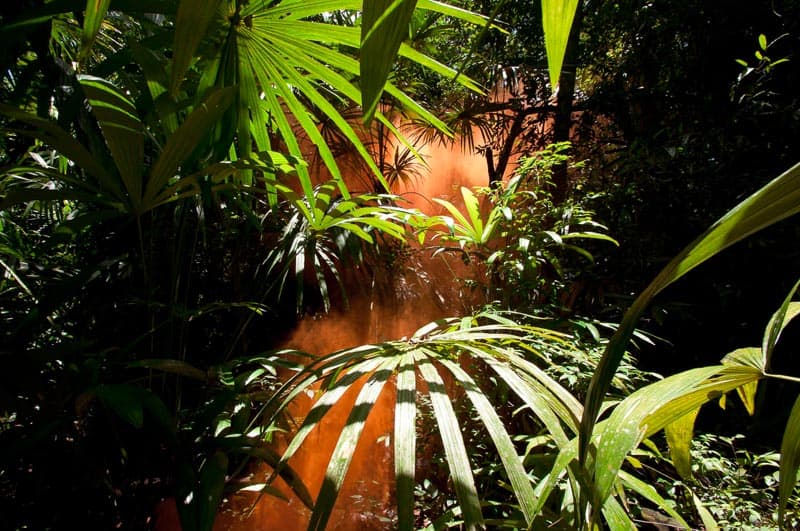 For their series, The Blossom Project, the duo traveled across the world to capture the vulnerability of earth while highlighting wild terrain and contrasting it against manmade intervention.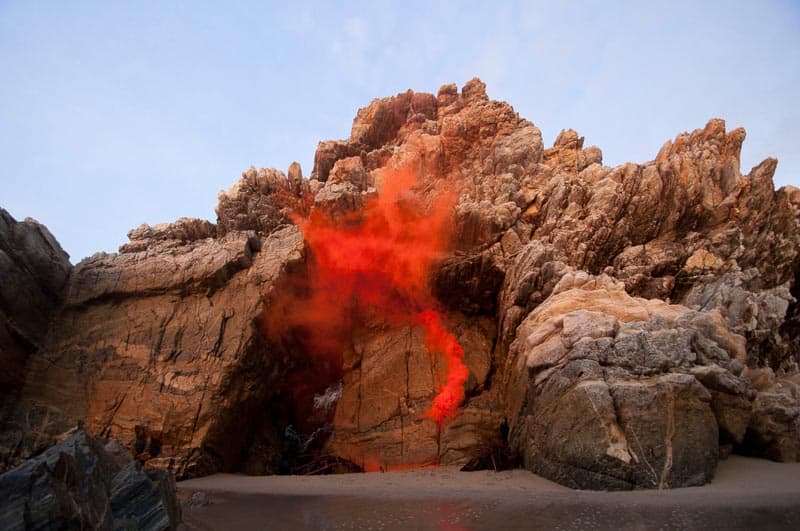 Isabelle & Alexis' Blossom Project was exhibited at the Month of Photography in Paris and at the Arles International Photo Festival as large-scale street installations. At Studio Ruchon in Paris, the team recently installed a huge print spanning one wall.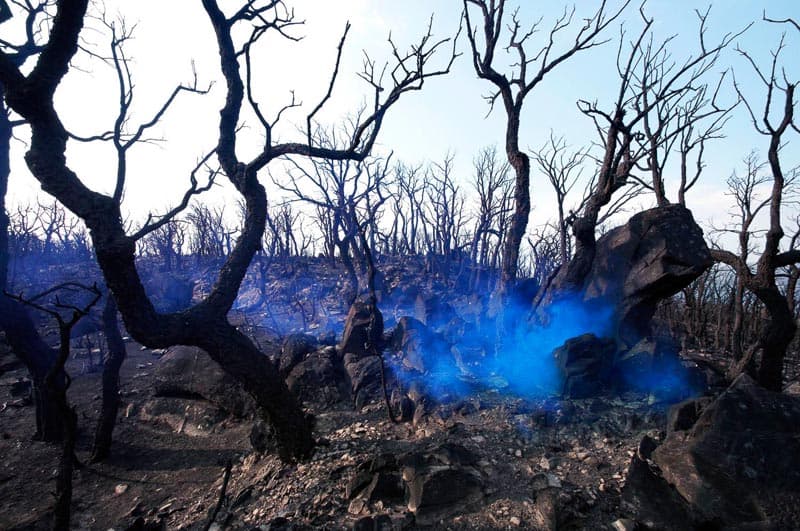 Their most recent exhibit, at the Riviere-Faiveley Gallery in Paris, ran from March 24 through May 15 this year.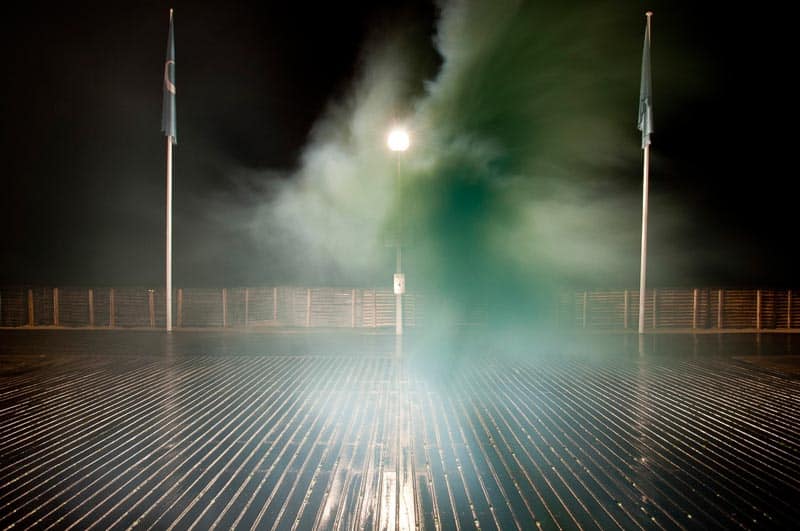 The Blossom Project:
According to the artists, the colored clouds featured in 'Blossom' are meant to demonstrate their ambivalent feelings towards attraction/repulsion and seduction/apprehension.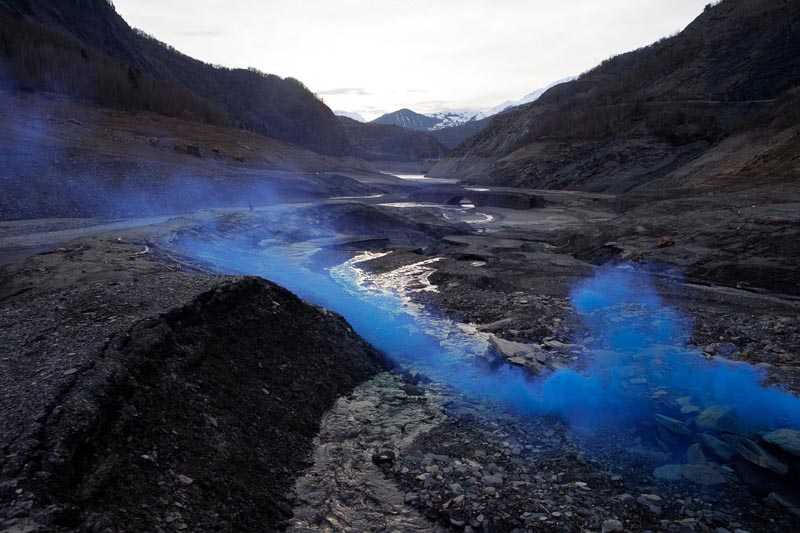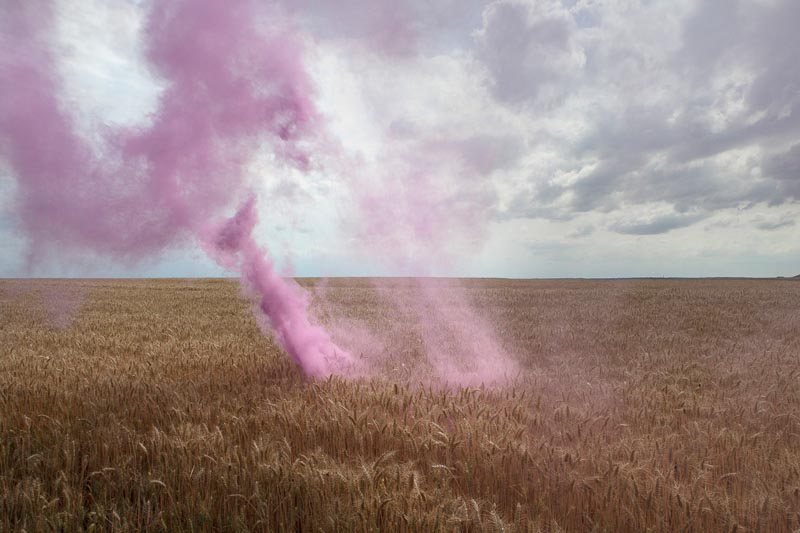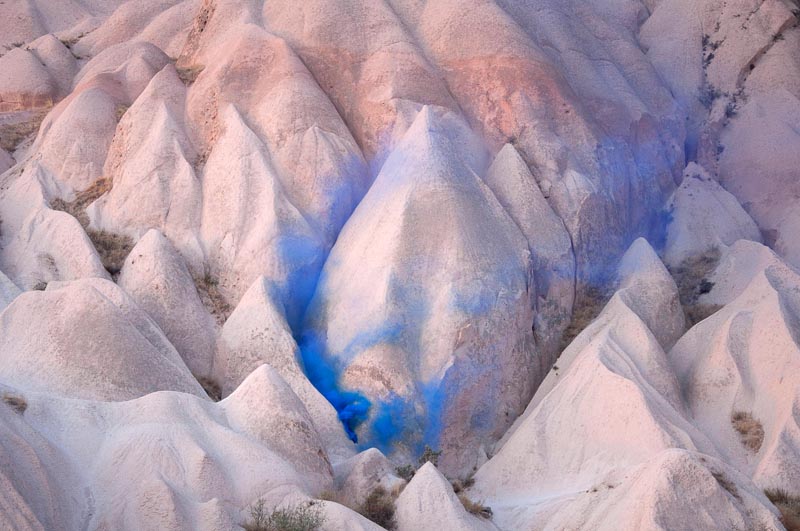 The curling pigment smoke floods the foregrounds of their photographs, leaving us to view the abandoned spaces and wild landscapes in a new light.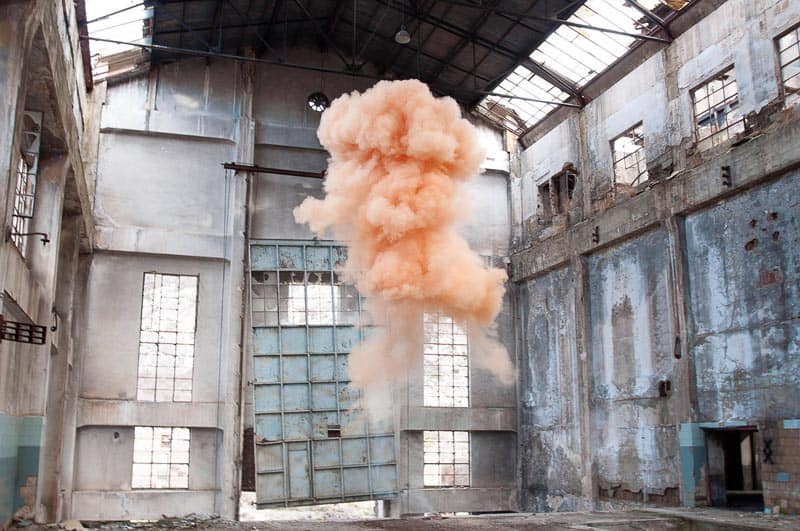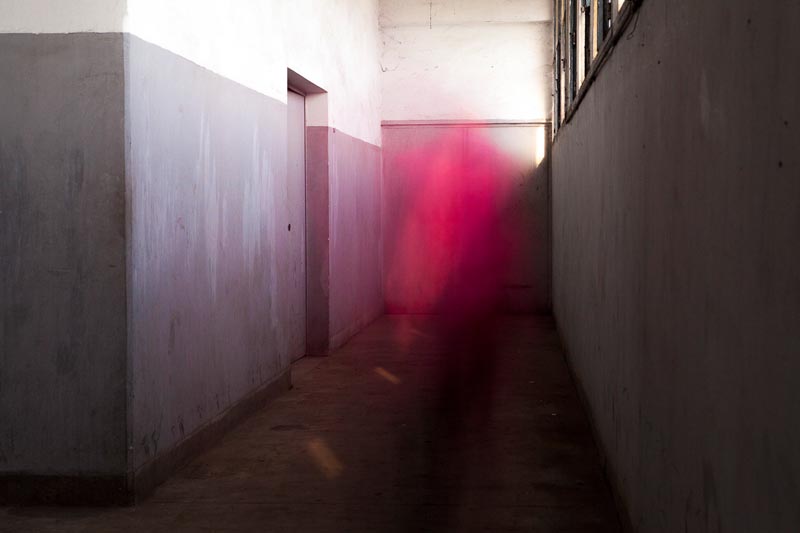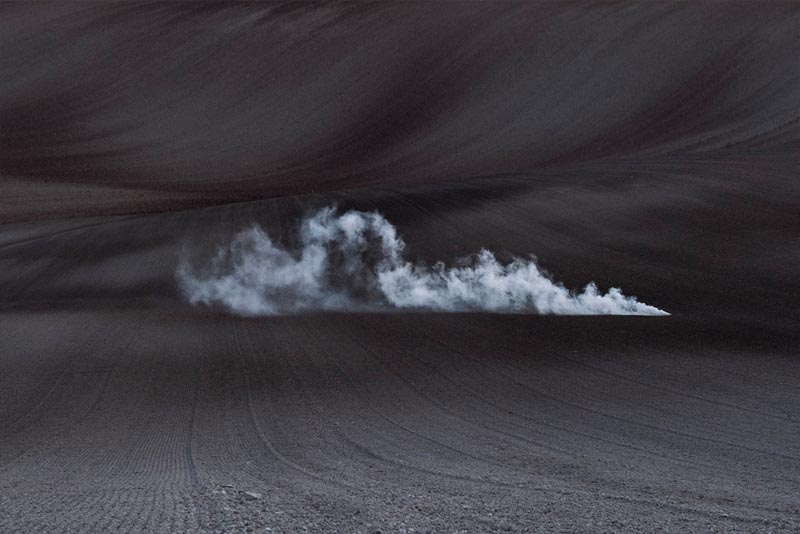 In Their Own Words:
In an excerpt from an interview with Art Chipel, Isabelle and Alexis explain their fascination with using color smoke bombs in far flung, isolated destinations.
According to the source, the project originated from their participation in the Speak Focus photography competition which was themed, "Paris, I love you."
The duo initially photographed a red smoke bomb in several different locations in the streets of Paris, earning second prize in the competition. Since then, they fell in love with the symbolic images and decided to continue using this similar theme across different locations around the world.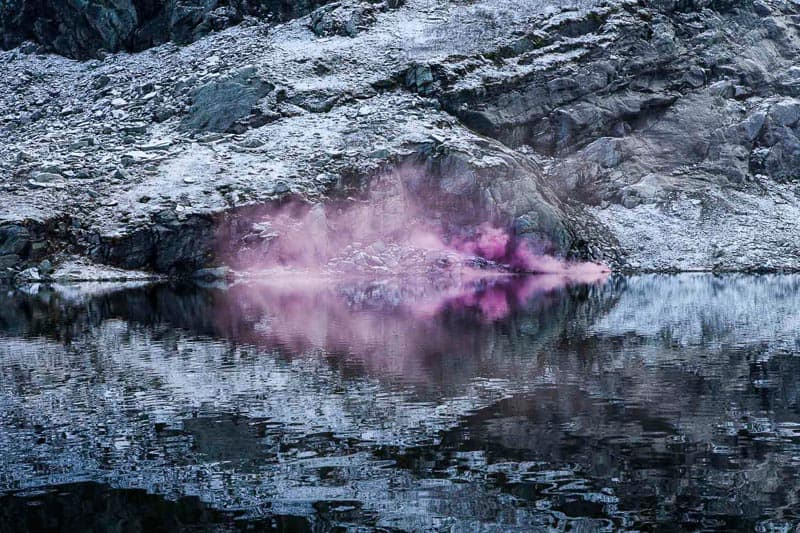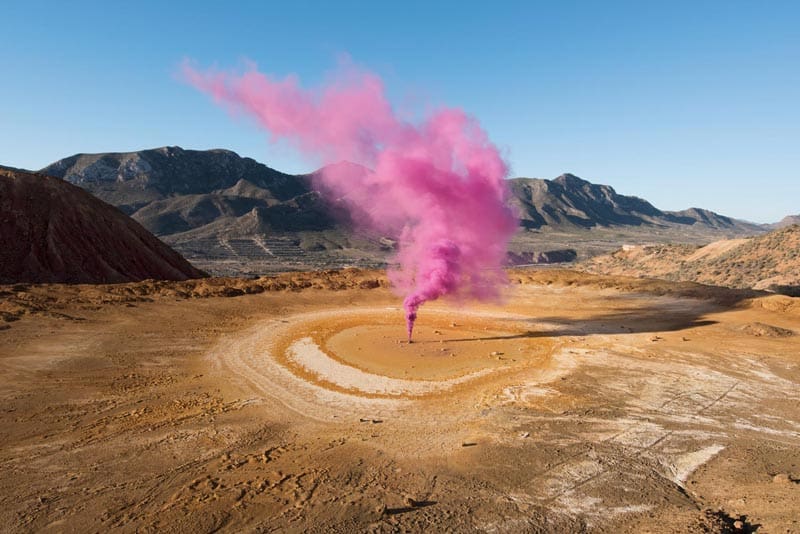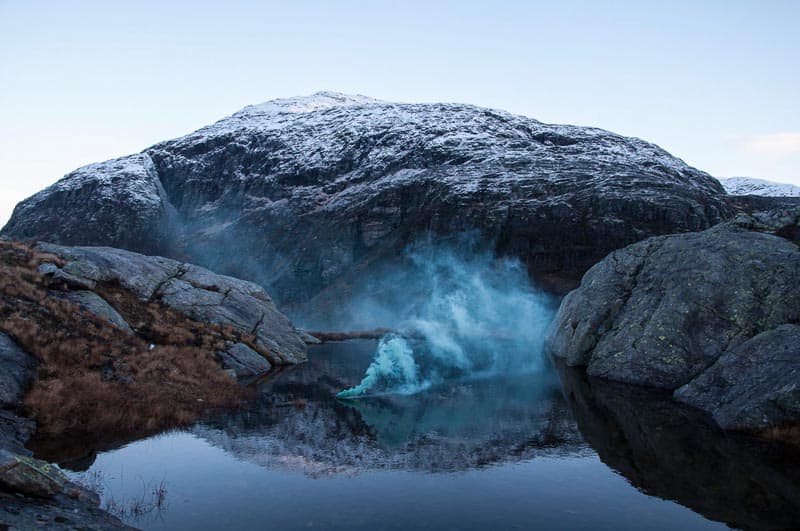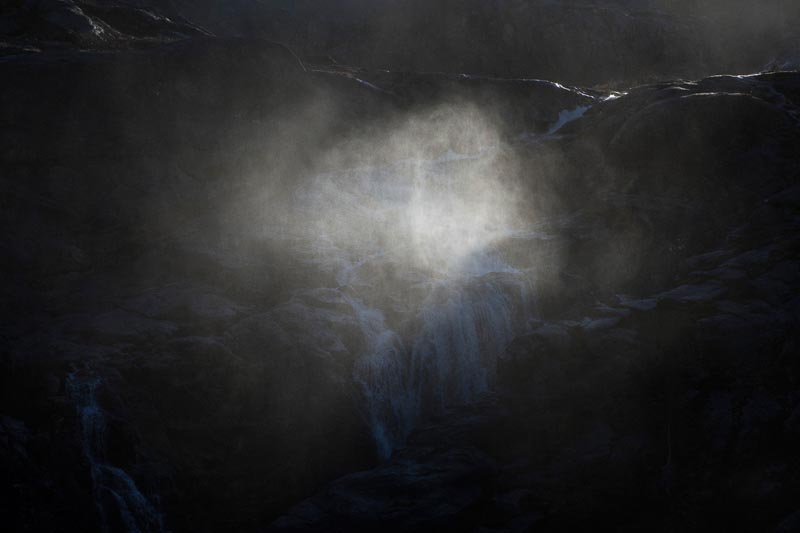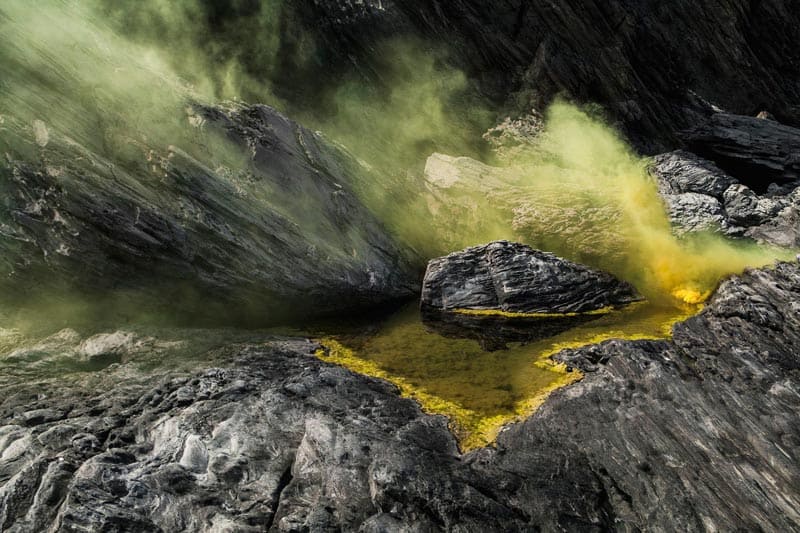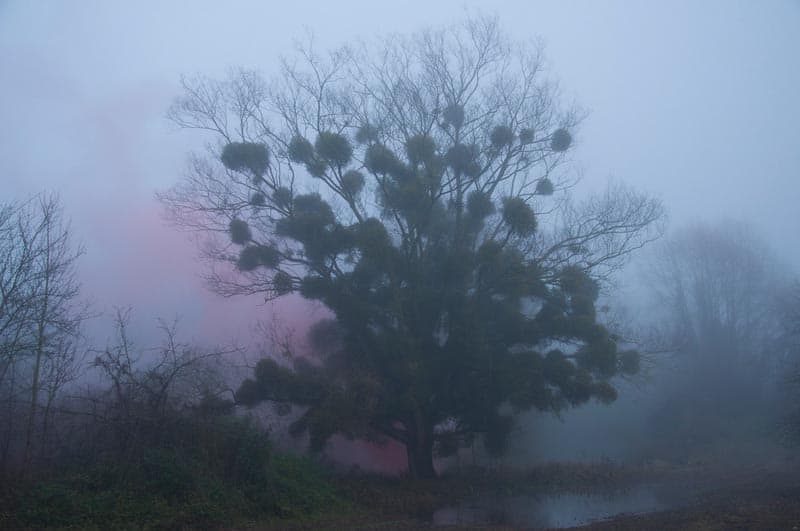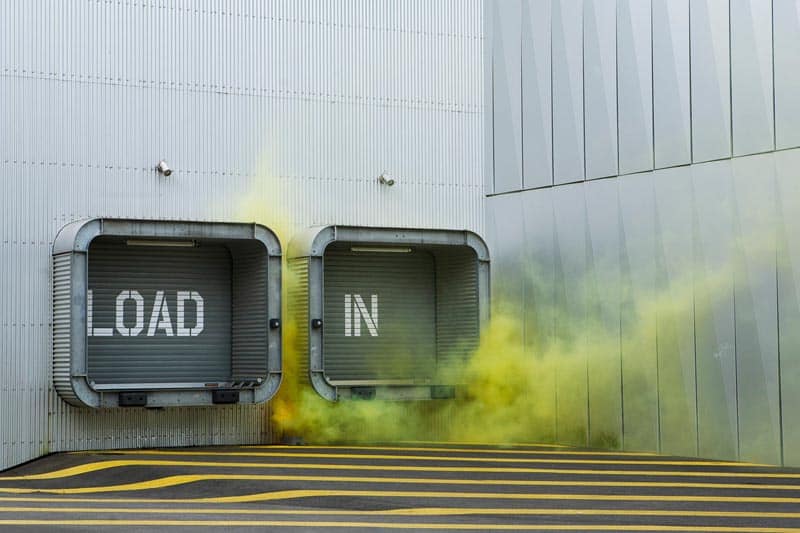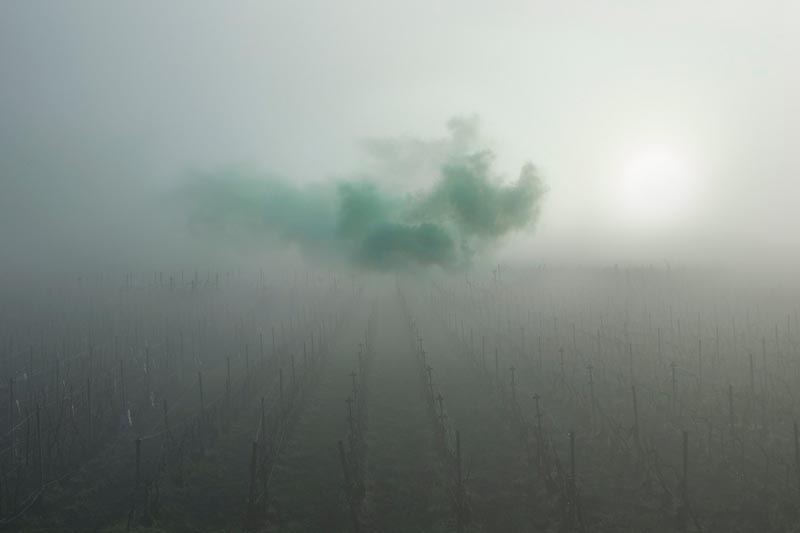 Sources: Isabelle Chapuis, Alexis Pichot
U love Art. U can share it.
onarto.com is the leader and first art store dedicated to Thailand contemporary art, promoting more than 200 thai artists around the world. Answering to art collectors and artists, onarto now expand his activiy to promote Asian art and open its boundaries to creative designer, become a tool to connect creatives mind and art doers with art collectors and unique beauty lovers.