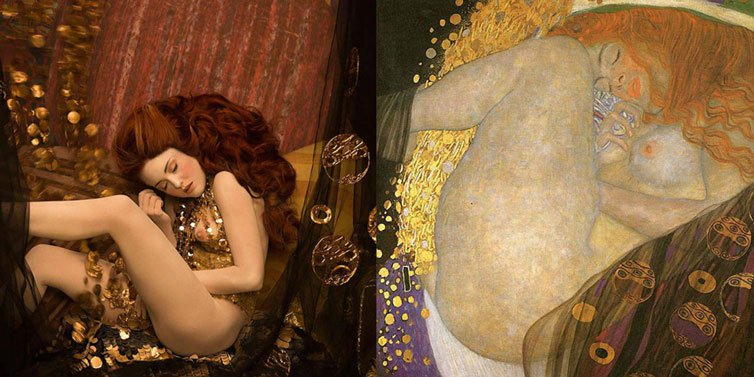 Austrian fashion photographer Inge Prader recreated some of Gustav Klimt's most iconic paintings for the 2015 Life Ball in Vienna, an annual AIDS charity event.
Prader painstakingly assembled models and props of all sorts in order to bring the gilded and detailed Art Nouveau works to life.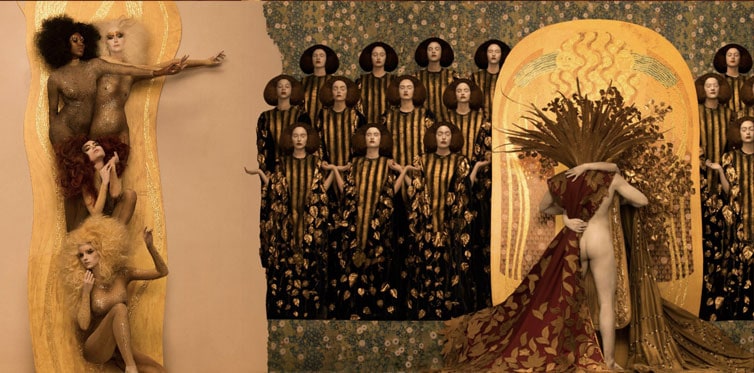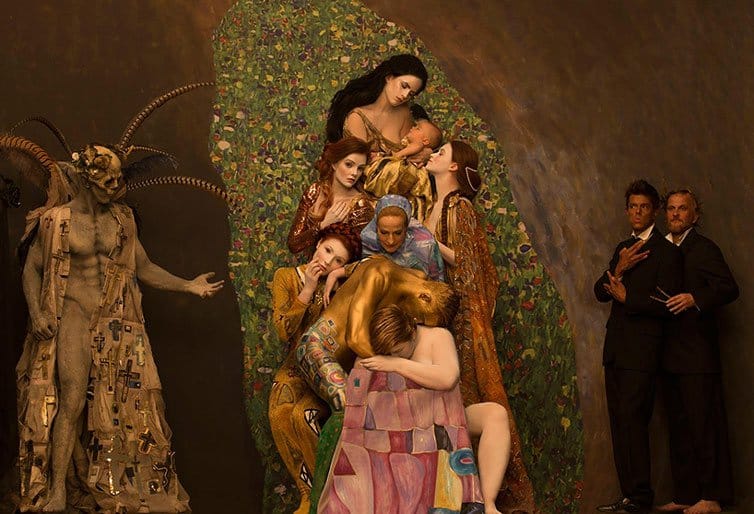 The incredible detail to hair, make up, clothing and props were definitely one of the strongest aspects of the photo-shoot, as it produced mesmerizing and theatrical results.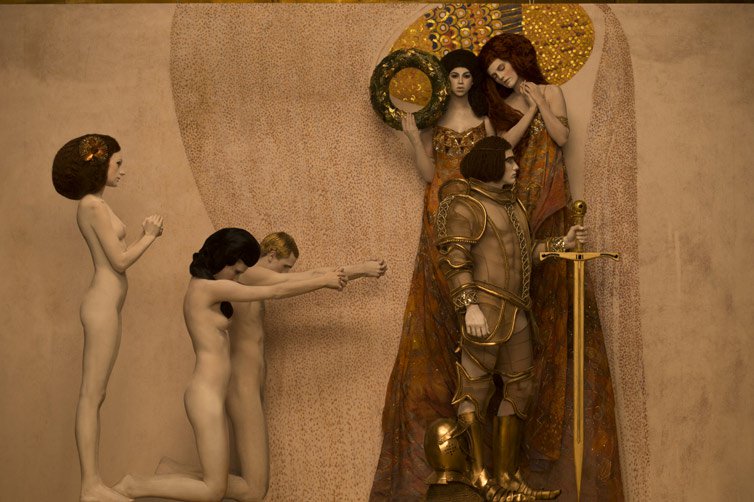 The final photographs delightfully mimic the gold hued and highly decorative works of the Austrian symbolist painter, yet still give off a stylized and sexy aura of their own.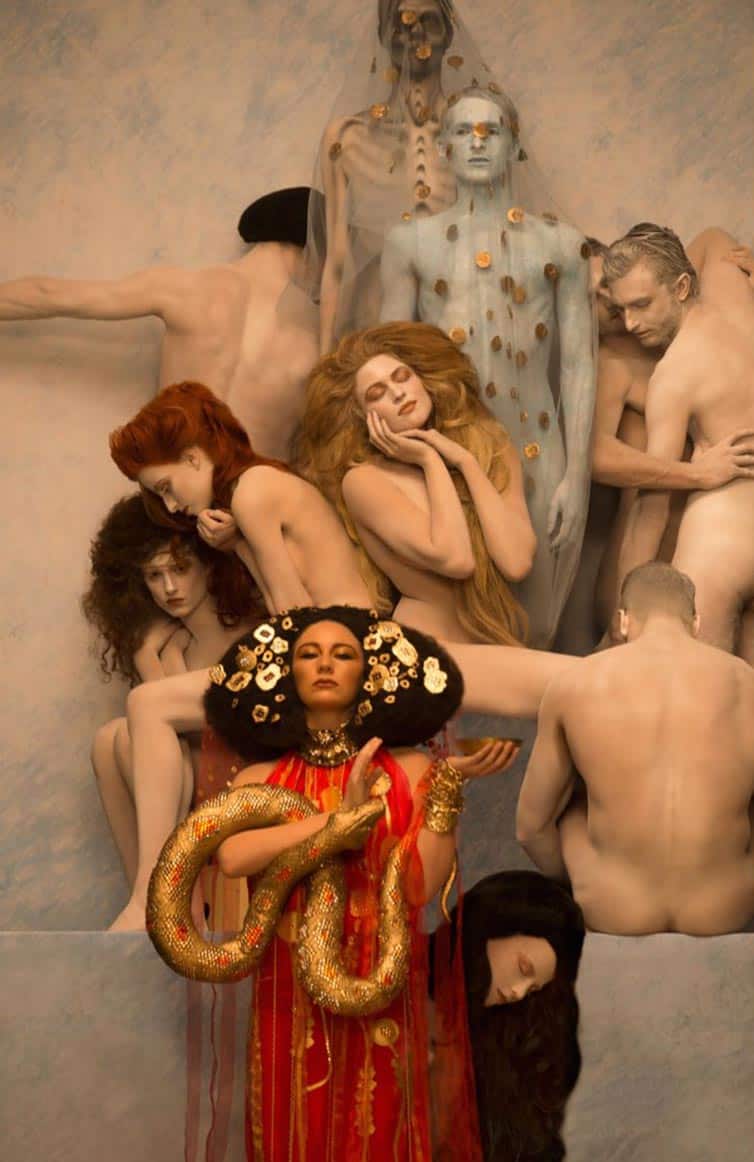 Gustav Klimt (July 14, 1862 – February 6, 1918) was a controversial Austrian Symbolism and Art Nouveau painter most famous for his "golden phase", gold leaf paintings.
His paintings, sketches and murals are often erotic and sensual in nature. Most of his works feature women in either the nude or cloaked in luxurious clothing, though he has also produced portraits and landscapes.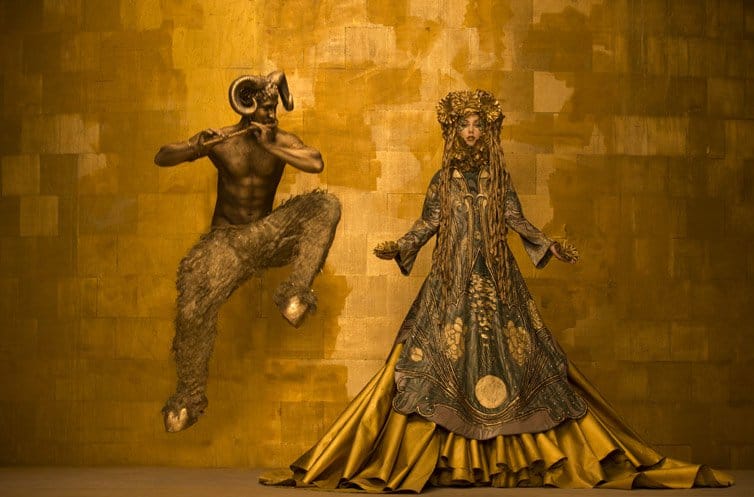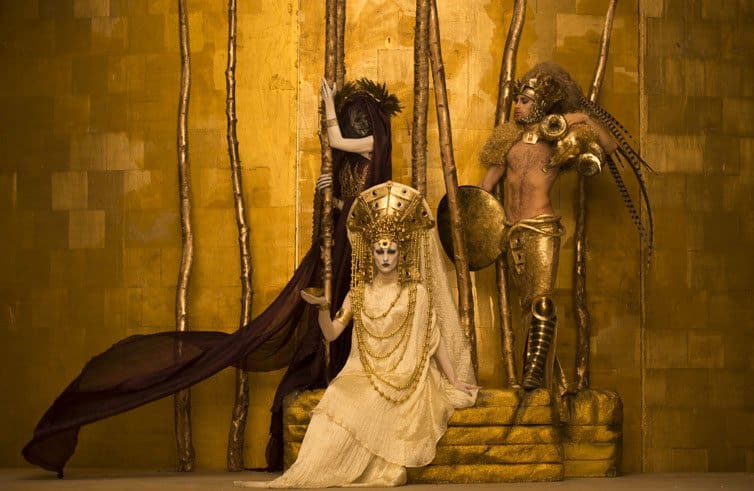 Gold-hued and colorful swirls, spirals and phallic shapes characterize his work, with Japanese artwork and techniques cited as one of his major influences.