Guy Laramée – Book Carver
Multidisciplinary artist Guy Laramée transforms vintage books into stunning and timeless landscapes that capture the wonders of the natural world.
Last modification :
September 16, 2016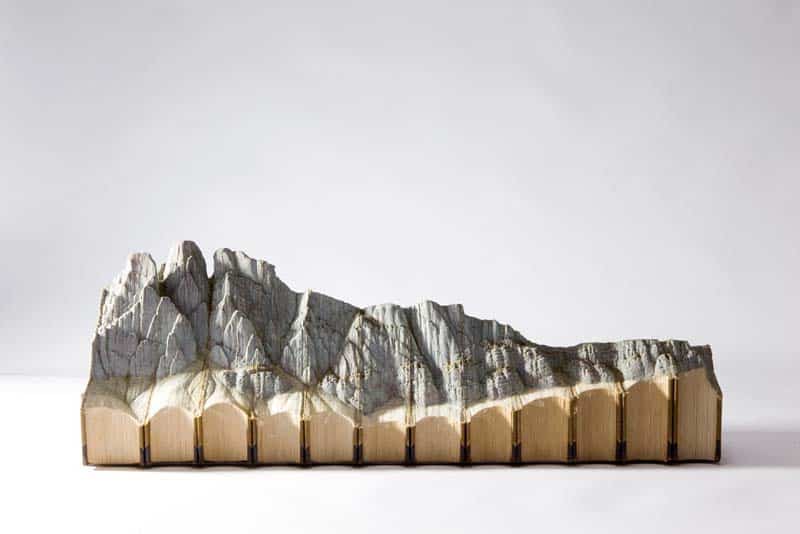 Artist Spotlight : Guy Laram
é

e

Guy Laramée is a multidisciplinary artist that has been a stage writer, composer, director, singer, sculpture, painter and more for over 30 years.

The diverse and highly gifted artist, Guy is most well known for his sculptural works of carved book landscapes.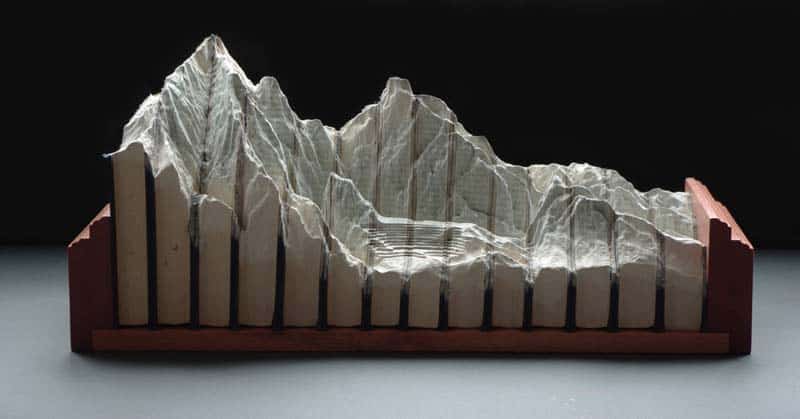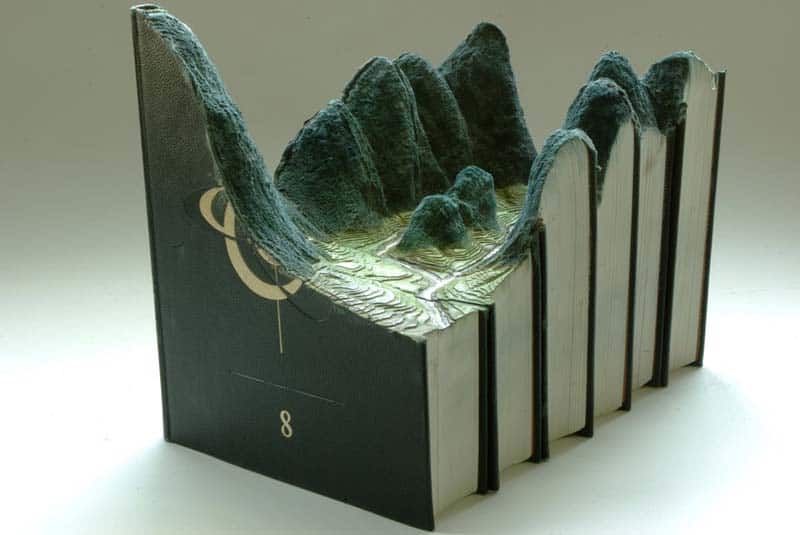 Titled "Biblios" and "The Great Wall", Guy transforms the dense pages of old books into incredibly lifelike miniatures of mountains, plateaus and ancient buildings.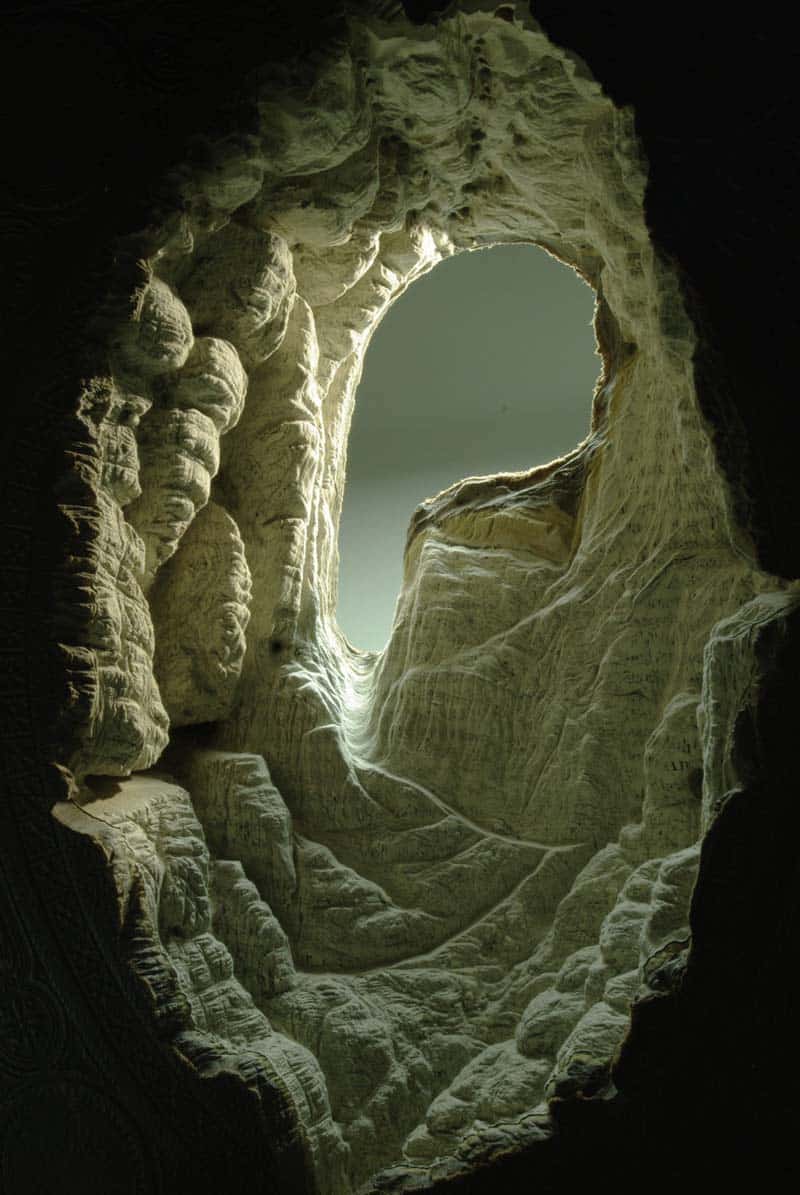 In His Own Words:
"So I carve landscapes out of books and I paint Romantic landscapes. Mountains of disused knowledge return to what they really are: mountains. They erode a bit more and they become hills. Then they flatten and become fields where apparently nothing is happening.
Piles of obsolete encyclopedias return to that which does not need to say anything, that which simply IS. Fogs and clouds erase everything we know, everything we think we are.
After 30 years of practice, the only thing I still wish my art to do is this: to project us into this thick "cloud of unknowing."
– Guy Laramée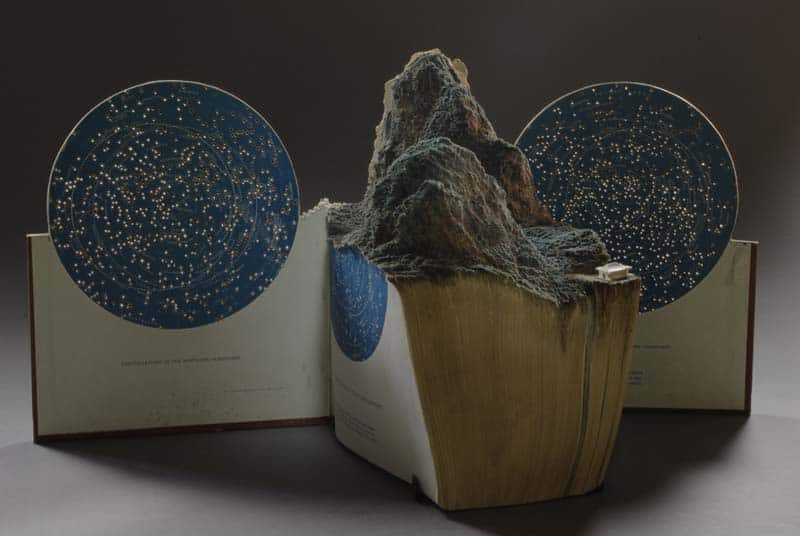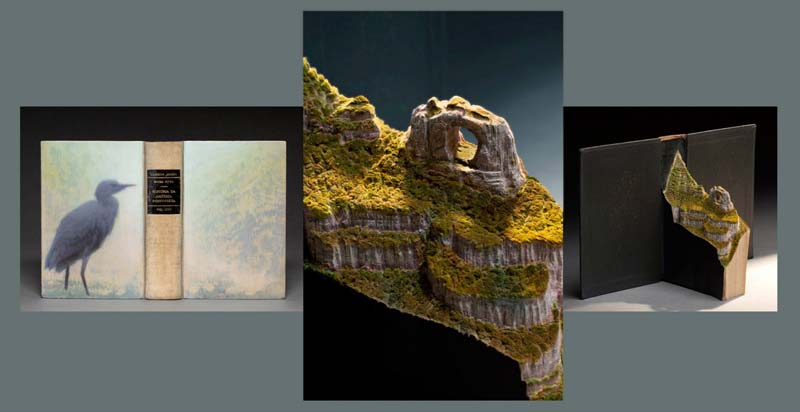 About Guy
Guy received his BFA and MA in anthropology from Montreal's Concordia University. He went on to receive his MA in visual arts from the Université du Québec à Montréal.
He has received over 30 art grants throughout his artistic career, and was awarded Canada Council's Joseph S. Stauffer Award for musical composition.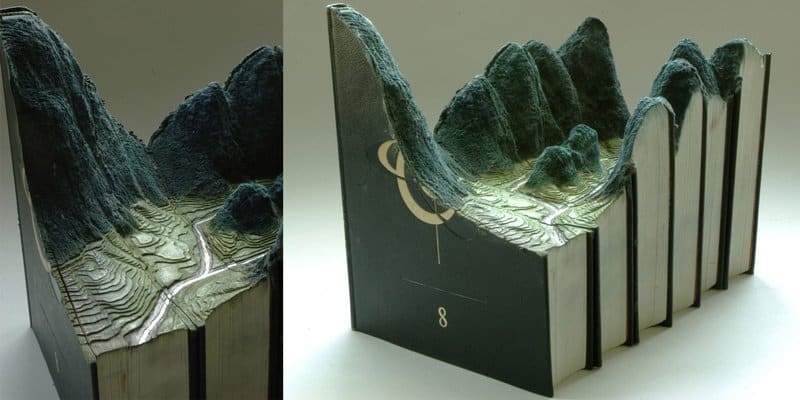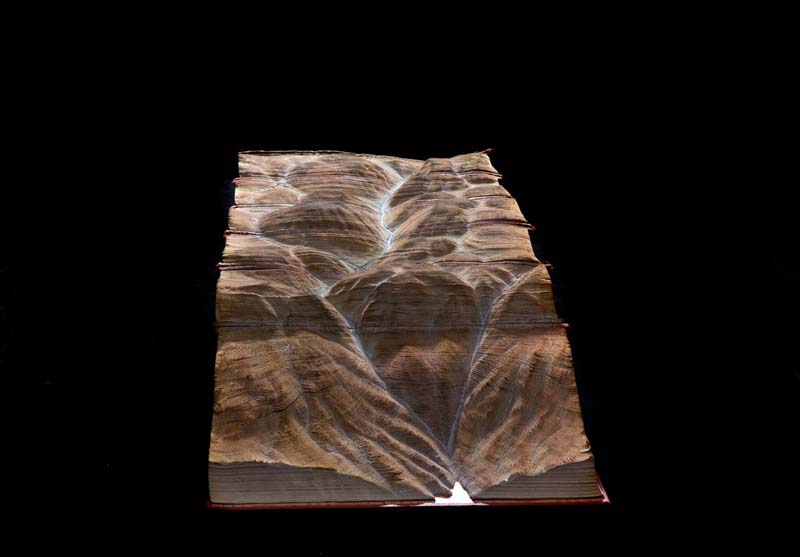 He has exhibited across the world, from Japan, France and Belgium to the United States, Switzerland, Germany and Latin America.
Guy Laramée was born in Erables, Montreal. He is currently based out of Quebec.
Sources: Colossal, Guy Laramée
U love Art. U can share it.
onarto.com is the leader and first art store dedicated to Thailand contemporary art, promoting more than 200 thai artists around the world. Answering to art collectors and artists, onarto now expand his activiy to promote Asian art and open its boundaries to creative designer, become a tool to connect creatives mind and art doers with art collectors and unique beauty lovers.