Gabriela Farnell – Ephemeral & Erotic Mixed Media
Gabriela Farnell is a gifted self-taught artist from Lanús, Argentina. She is known for producing mixed media works that combine eroticism and surrealism.
Last modification :
September 28, 2016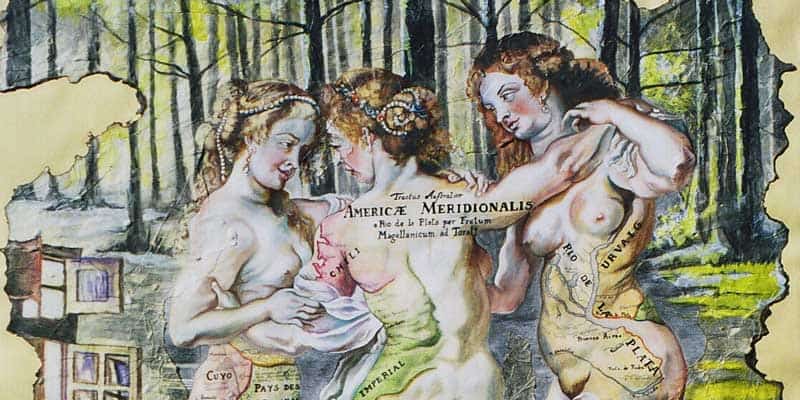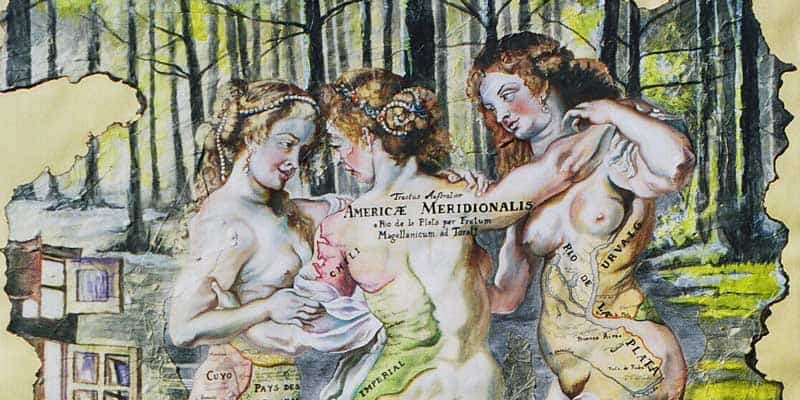 Contemporary Surrealist Artworks by Gabriela Farnell
Gabriela Farnell is a self-taught contemporary artist hailing from Lanús, Argentina.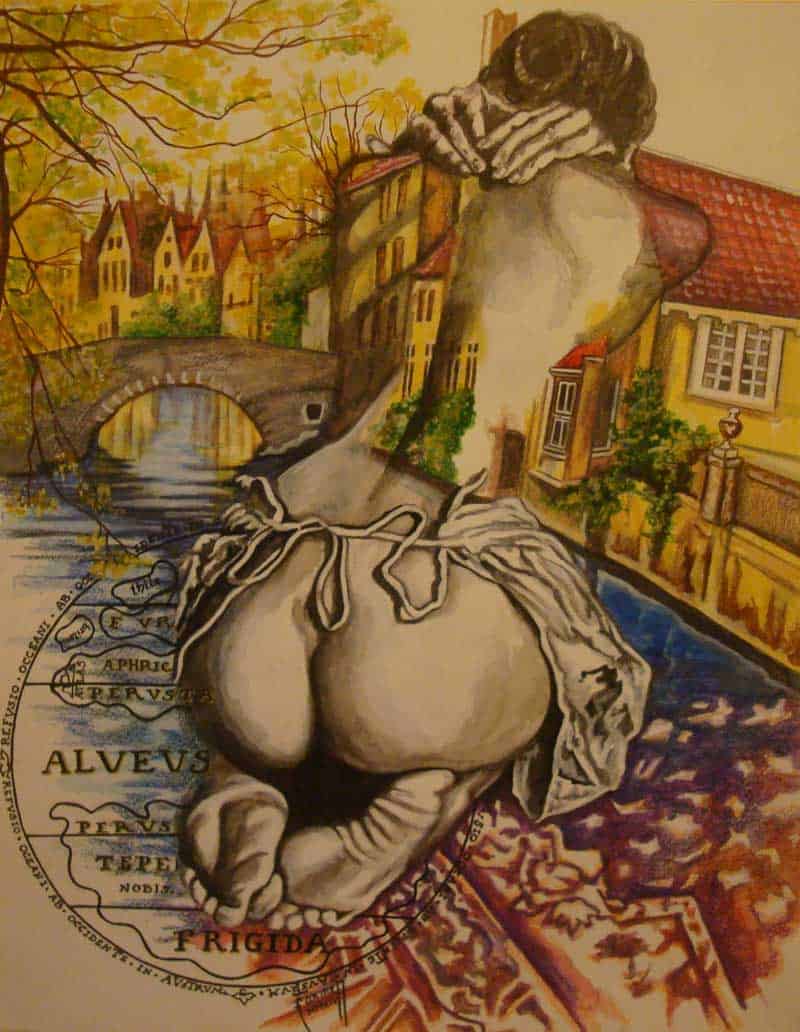 She has exhibited her work in important cultural spaces across Buenos Aires, including Manzana de las Luces, Recoleta Cultural Center, Borges Cultural Center, Historic Cabildo of Buenos Aires and the National Library, among numerous others.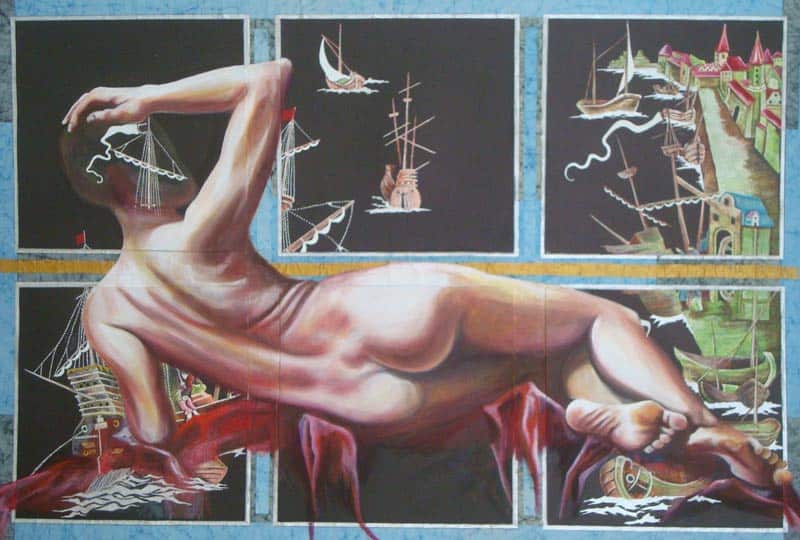 Gabriela has also exhibited her works in a wide range of international galleries, including Rio de Janeiro, Punta del Este, Acapulco, Tijuana, Guadalajara, New York, Tucson, Miami, Romania, Hong Kong, Spain and the UK.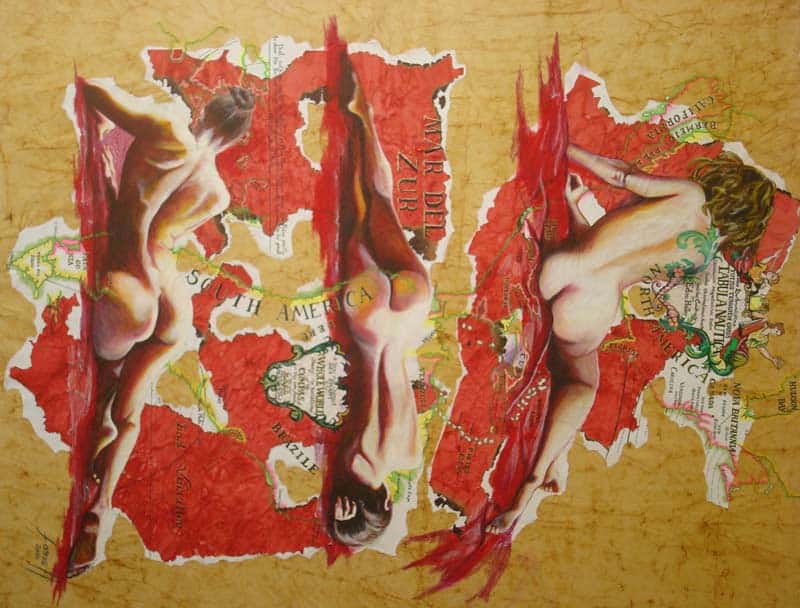 Her work was chosen as one among a number of featured artists displayed at the Ibero-American Encyclopedia of Contemporary Artists in late 2003. This exhibit was curated by New York's City University for the Queensborough Community College Art Gallery.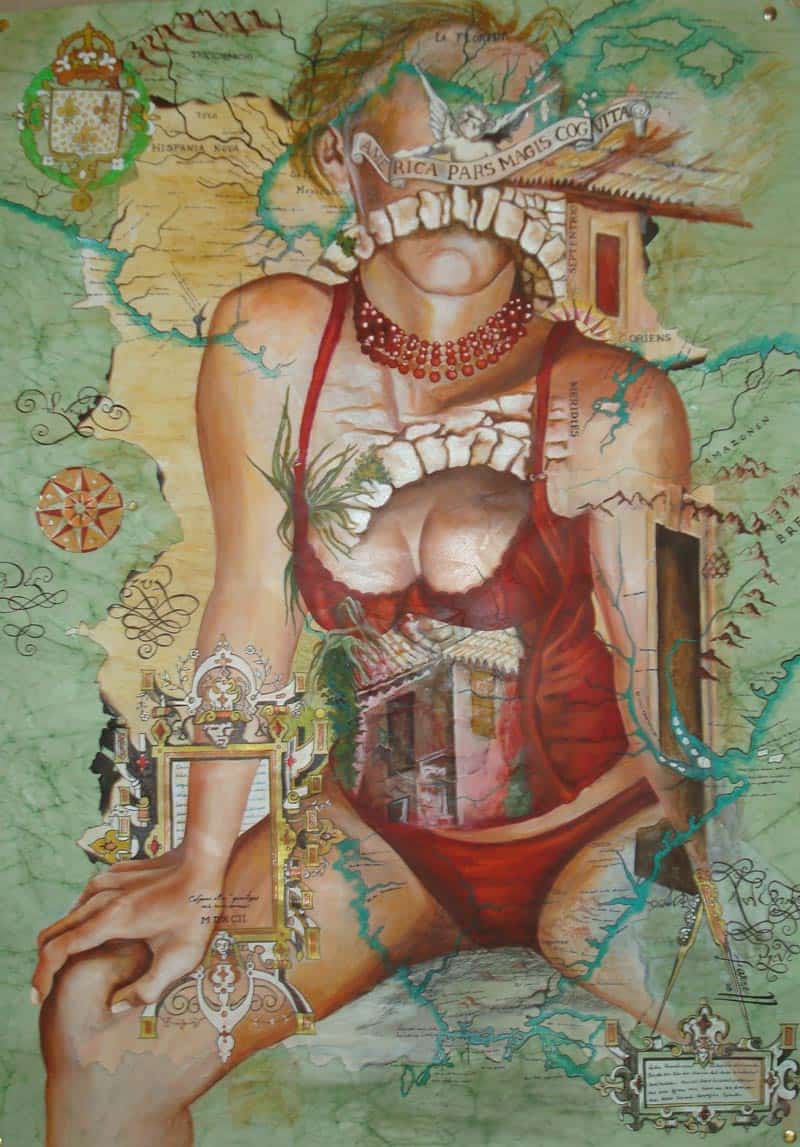 Farnell's works have received more than twenty awards and citations, both in Argentina and in international competitions held across Mexico and Spain.
Some of her featured awards include:
1st Prize in Drawing – Gallery Core Award – 1997
Gallery of the Americas – Drawing Award – Cultural Center El Quijote – 2000
Art Pintura Galería Mariette Mention – 2002
Special Mention in Drawing at the I Interdisciplinary Visual Arts Biennial of Mercosur – 2004
House of Colomos – Center for Art and Culture, Mexico – 2004
Accesit Drawing, II International Arts Competition "Aires de Cordoba" Cordoba, Spain – 2004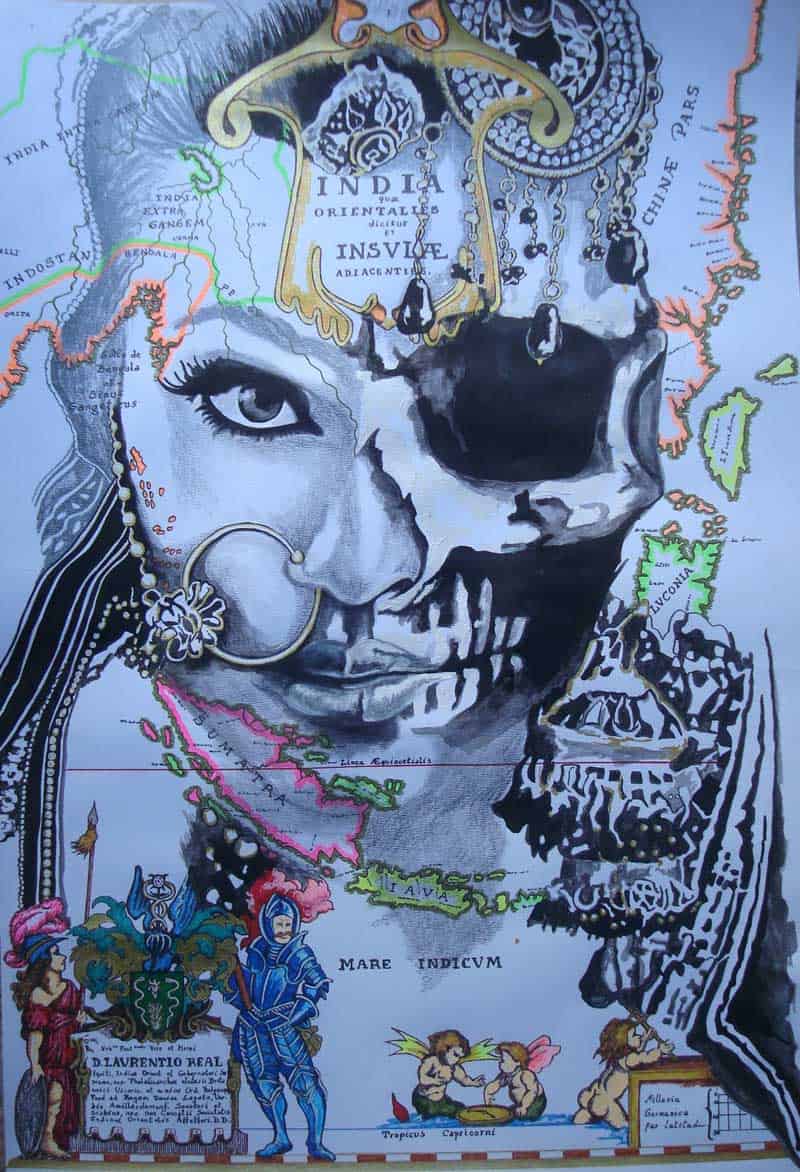 In 2014, Gabriela exhibited her work in a gallery in Córdoba in the Spanish region of Andalusia. Titled "Art 4" this exhibit was held from February 16 to 27.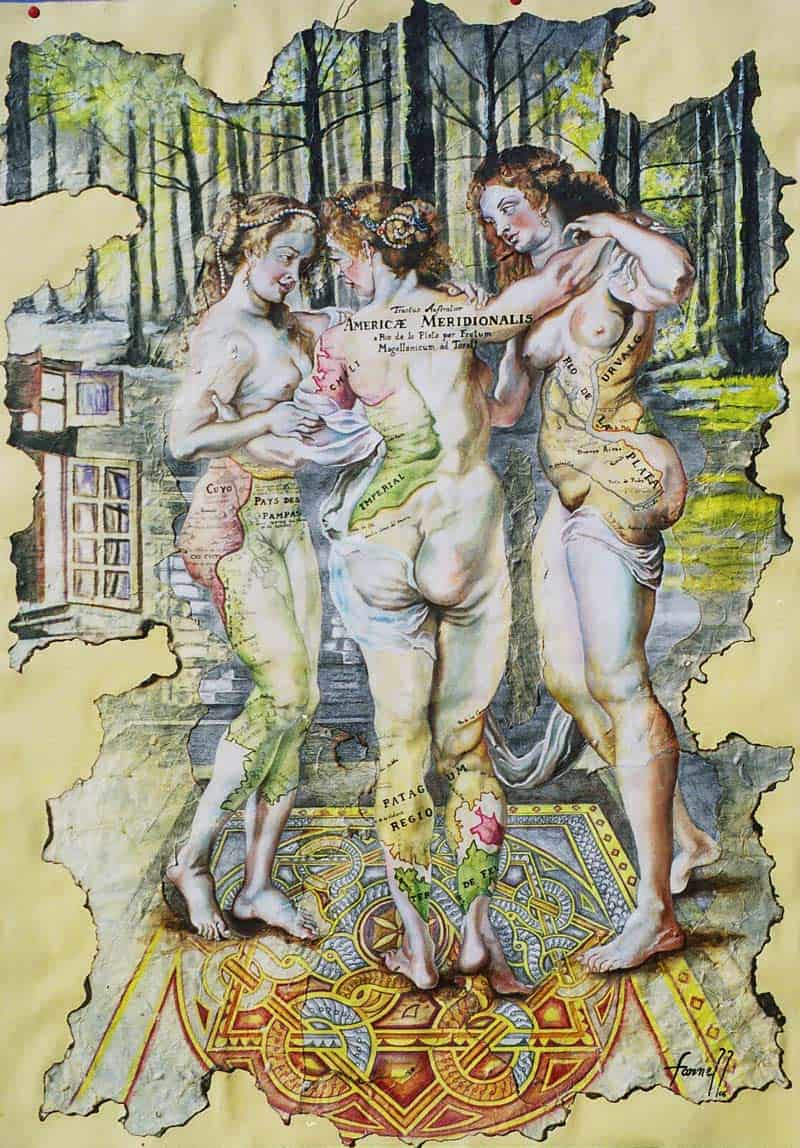 Her work has also been featured at  the event Mirá Art Fair at Buenos Aires' Recoleta Cultural Center in Argentina. This event was held from 23 to April 27 in 2014.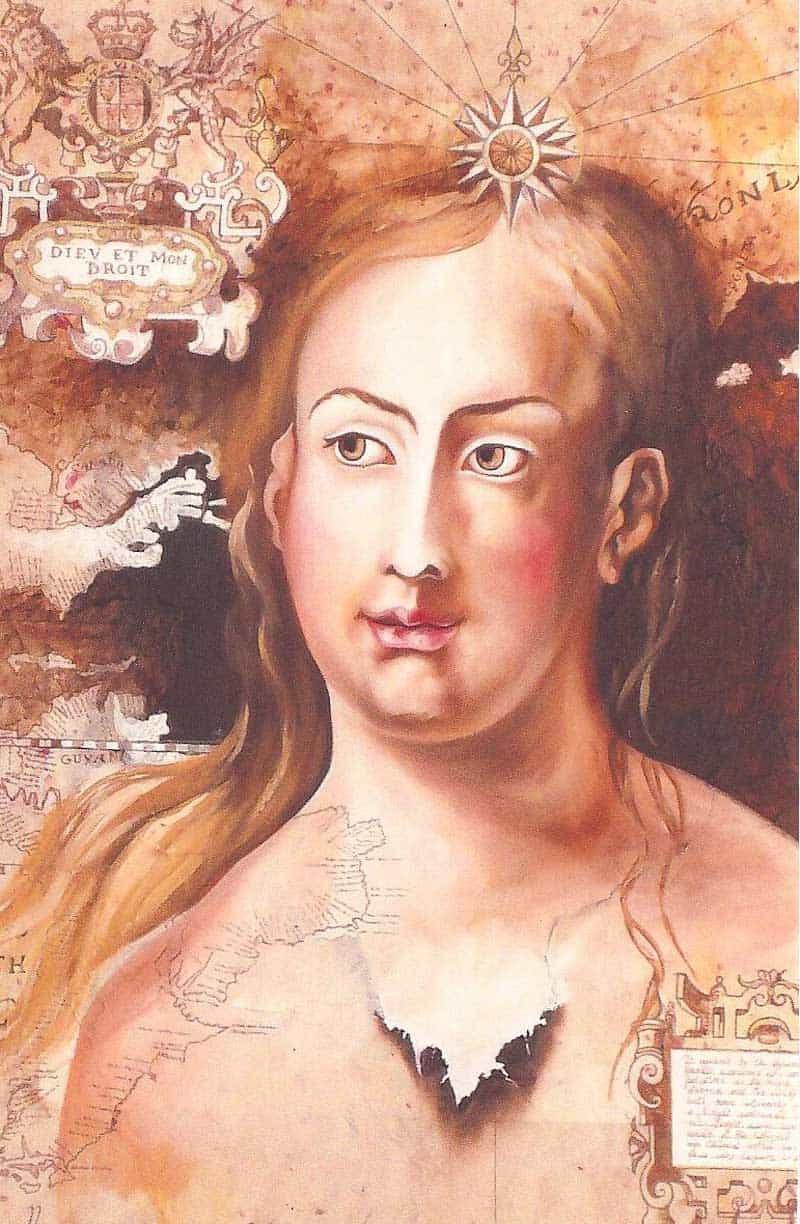 Meanwhile, in May 2014, her works were exhibited at The Bladousse in Buenos Aires trendy Palermo district as part of the Gallery Nights. This exhibition was produced in collaboration with the Art and Life of Martin Coronado, the B.A. Cultural Association and the Art Space Exus Natur in Gerona, Spain.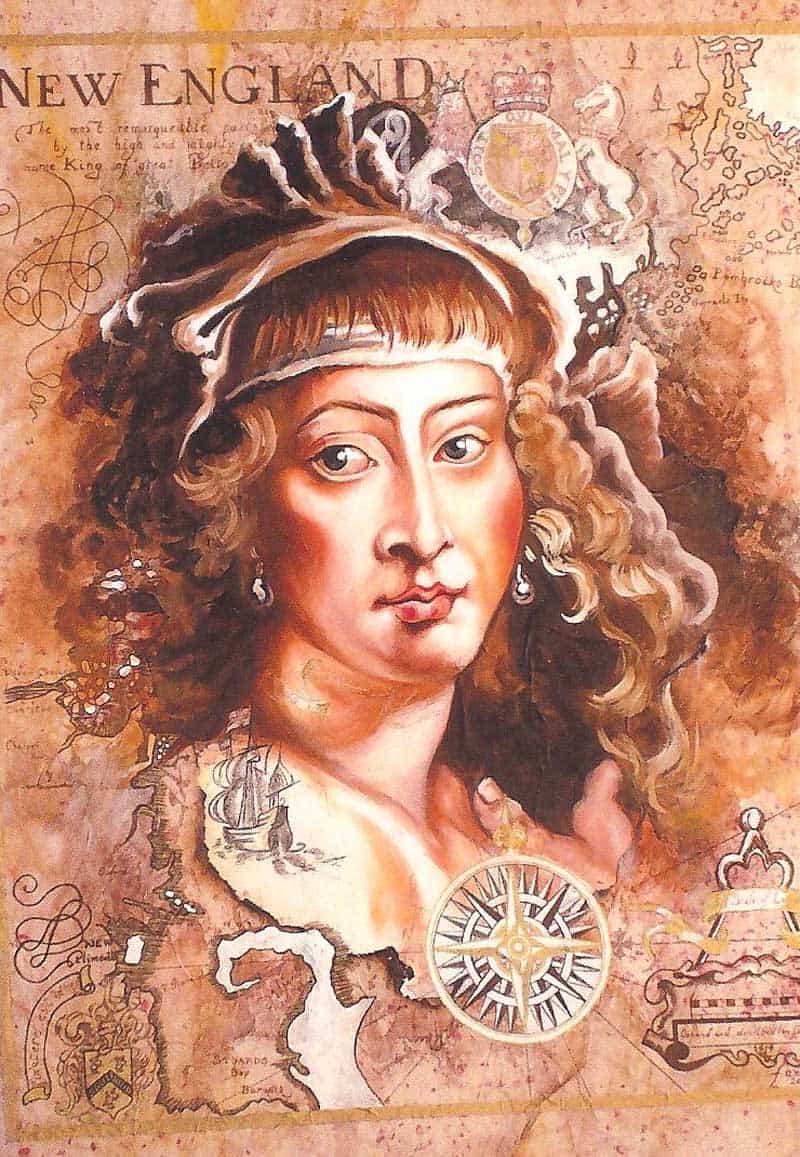 In late 2014, she was one of the artists selected for the Second International Art Biennial of Argentina. This major art exhibition and event took place in the Centro Cultural Borges of Buenos Aires between October 3 to October 10 in 2014. During this event, her work El Portal was awarded special recognition in this exhibition.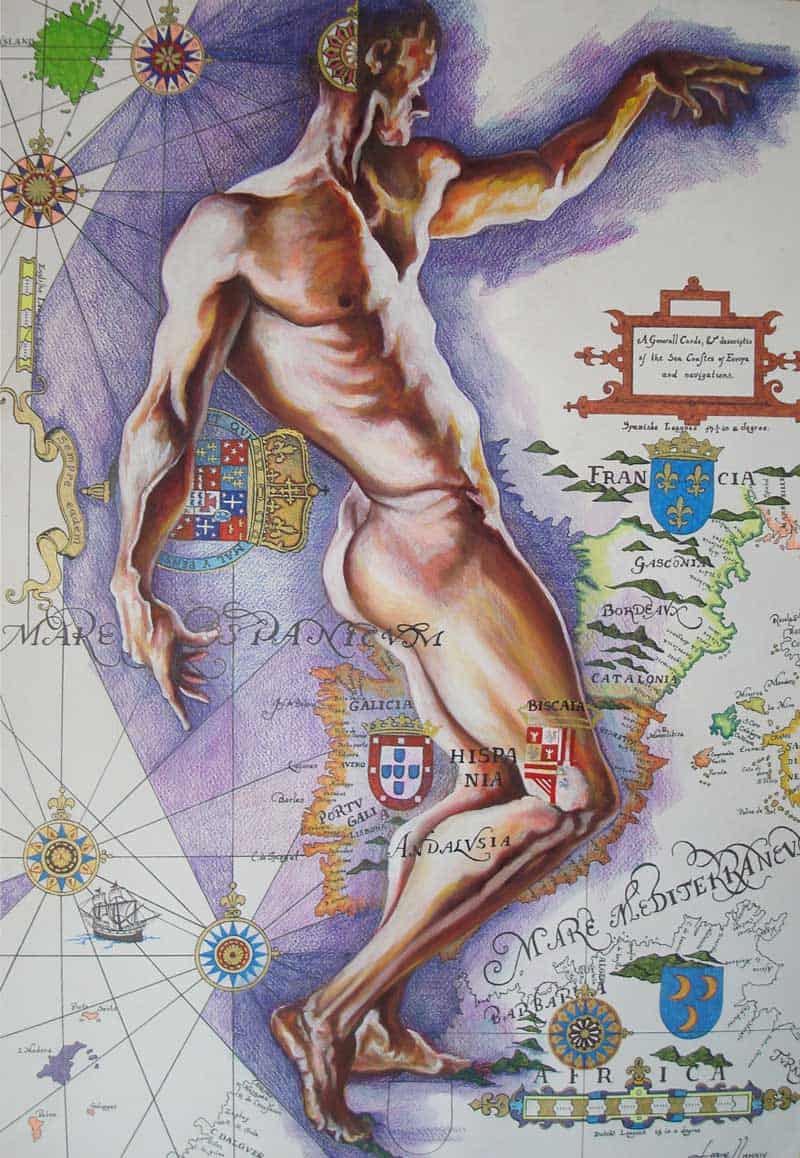 Most recently, in 2015, Gabriela's works were included as part of the Fair of Contemporary Art La Plata in Ciudad de La Plata, Buenos Aires-Argentina (March 2015). Her pieces were also incorporated at the traditional fair Artexpo New York in New York, USA  in April 2015.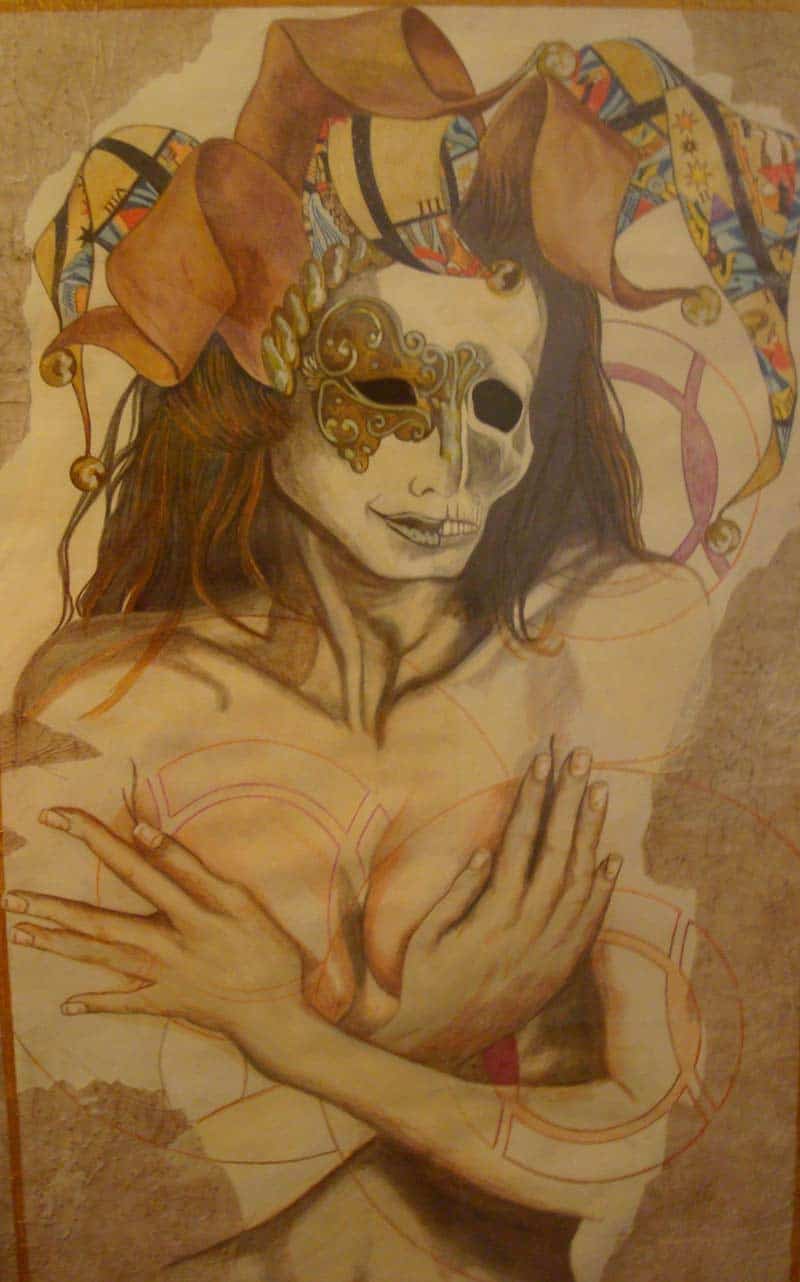 For more information about Gabriela Farnell, including details about her latest artwork, shows and exhibitions, visit www.gabifarnell.blogspot.com
U love Art. U can share it.
onarto.com is the leader and first art store dedicated to Thailand contemporary art, promoting more than 200 thai artists around the world. Answering to art collectors and artists, onarto now expand his activiy to promote Asian art and open its boundaries to creative designer, become a tool to connect creatives mind and art doers with art collectors and unique beauty lovers.