Exhibition: MoST Gallery – Pètra
MoST Gallery exhibition "Petra" set to take place this evening, May 19 from 19:00 onward.
Last modification :
September 28, 2017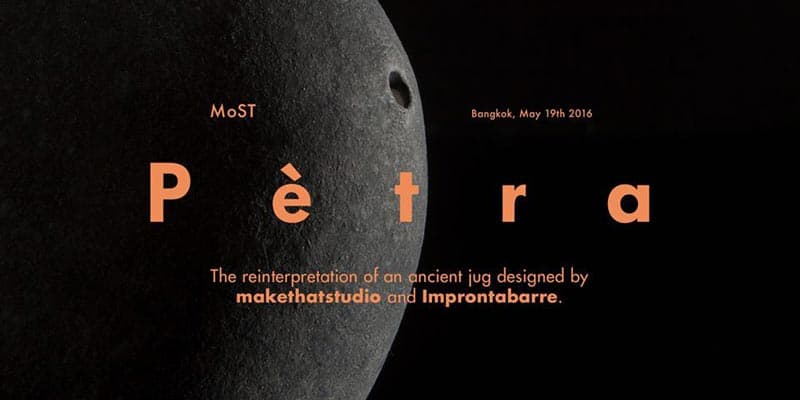 MoST Gallery – P
è

tra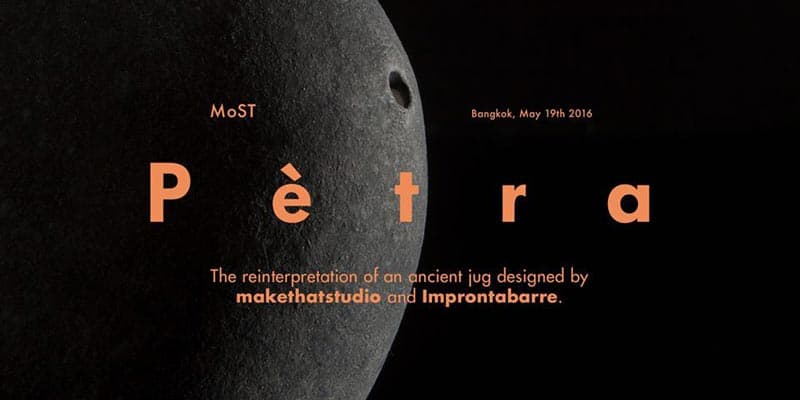 When: Thursday, May 19 from 19:00
Where: MoST Gallery, 672/36 Charoen Krung soi 26, Bangkok, Thailand 10500
MoST Gallery presents a concept exhibition introducing an object, a product design and a ceramic story. In collaboration with Italian designers makethatstudio and Improntabarre, MoST Gallery will showcase Pètra. There will be a photography exhibition, several pieces of the iconic ceramic ware on display and the chance to pre-order pieces. 
U love Art. U can share it.
onarto.com is the leader and first art store dedicated to Thailand contemporary art, promoting more than 200 thai artists around the world. Answering to art collectors and artists, onarto now expand his activiy to promote Asian art and open its boundaries to creative designer, become a tool to connect creatives mind and art doers with art collectors and unique beauty lovers.