Eric Wert – Hyper-Realist Painter
Known for his hyper-realistic paintings of fruit and vegetables, Oregon-based artist Eric Wert is an oil painter with origins in scientific illustrations.
Last modification :
February 8, 2016

Artist Spotlight – Eric Wert
Eric Wert is well known for his paintings of food, fruit and vegetables. From water drops on lettuce leaves to sparkling ruby-like pomegranate arils, Wert is a highly proficient and gifted technical oil painter.
In fact, his origins as a scientific illustrator are easily apparent in his extraordinarily detailed still life work.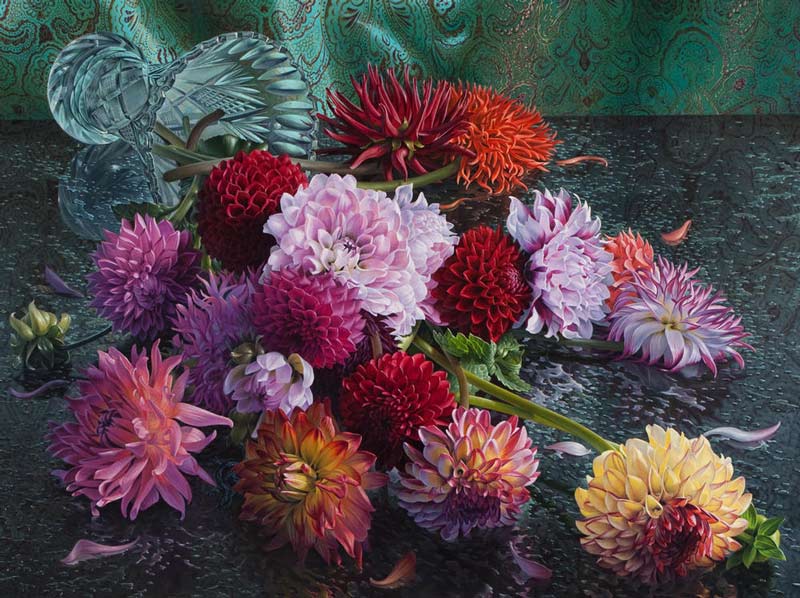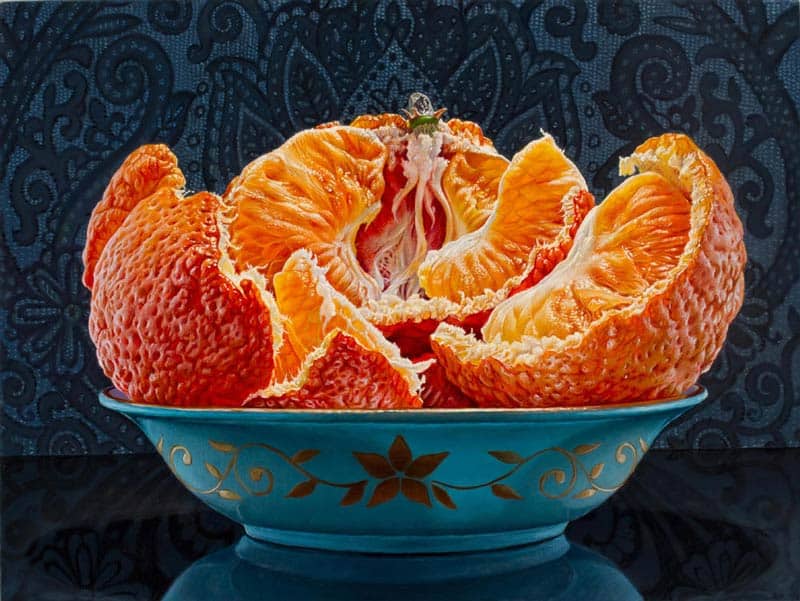 His signature style, reminiscent of famous Dutch still life painters (e.g. Jan Davidsz. de Heem, Pieter Claesz, Rachel Ruysch), portray intricate detail, vivid color and complex patterns and textures.
Eric's works invite us to slow down and take a moment to understand, observe and become captivated.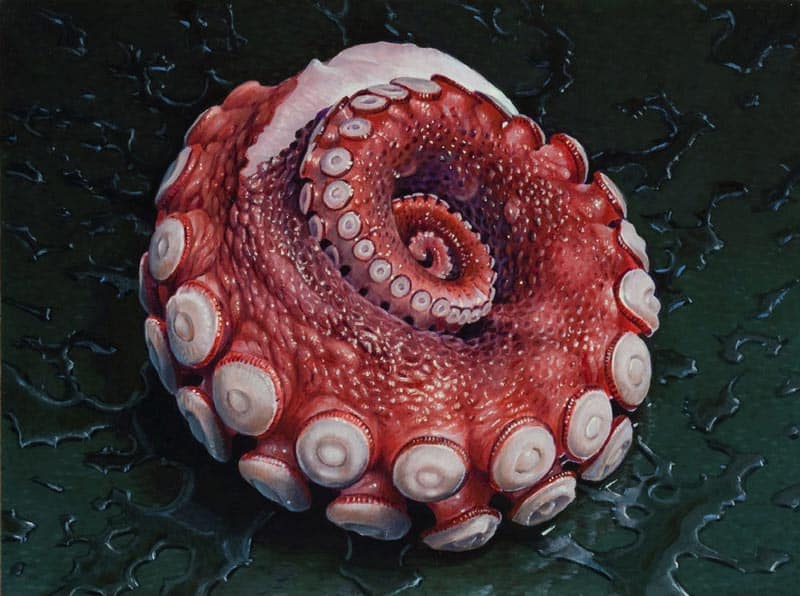 In His Own Words
"[My works are about] the transitory nature of wealth, life, relationships and understanding. I think of my still life paintings as passive aggressive, intended to be both sweet and destructive. While they exhibit components of traditional still life—lush flowers, fabrics, and vases—the subjects are often smashed or upended, suggestive of domestic disturbance, disaster or jilted love."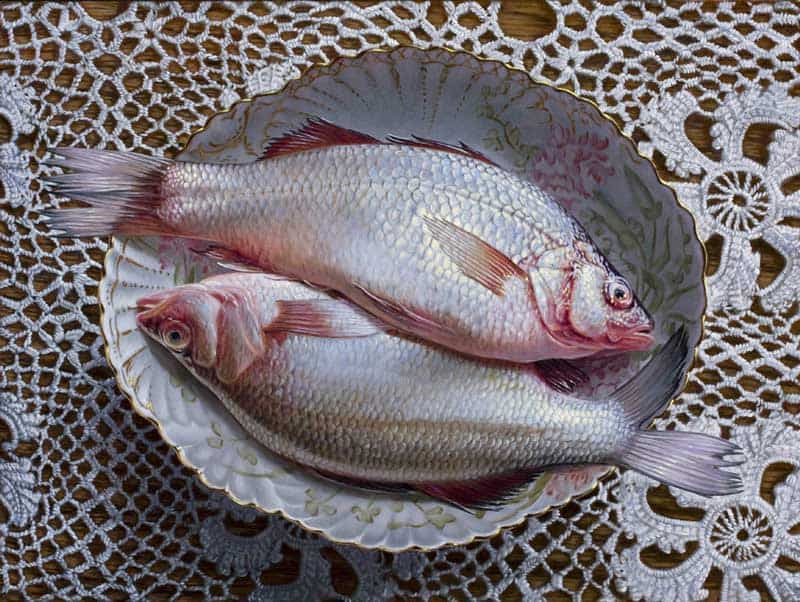 About Eric:
Eric Wert gained his Bachelor of Fine Arts from the School of the Art Institute in Chicago, later receiving his Master of Fine Arts from Northwestern University.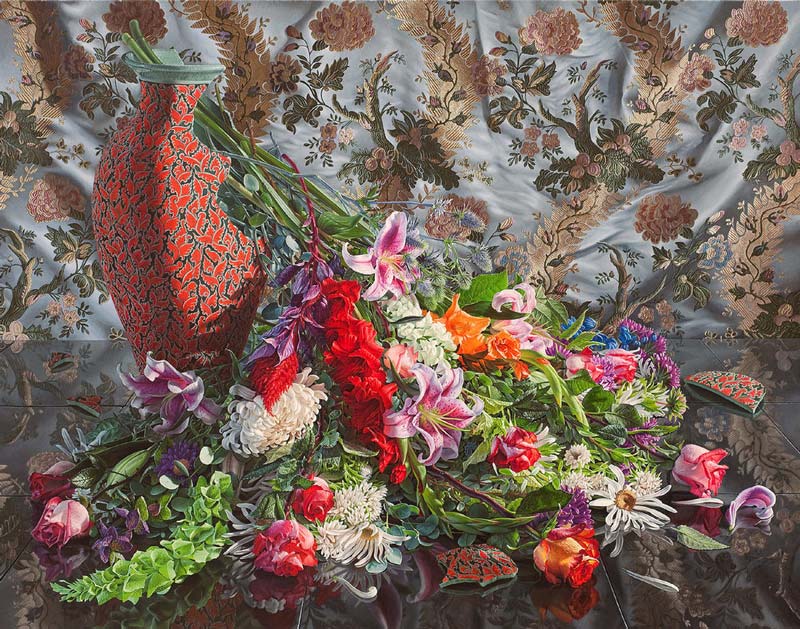 Eric Wert is based out of Portland, Oregon.
Image Source: www.werteric.com
U love Art. U can share it.
onarto.com is the leader and first art store dedicated to Thailand contemporary art, promoting more than 200 thai artists around the world. Answering to art collectors and artists, onarto now expand his activiy to promote Asian art and open its boundaries to creative designer, become a tool to connect creatives mind and art doers with art collectors and unique beauty lovers.