Artist Spotlight : Brad Kunkle
About the Artist:
Figurative painter Brad Kunkle was born in Leighton, Pennsylvania in 1978. He is now based in Brooklyn, New York.
Brad's work is a blend of conceptual art and impeccable technical skills. He produces works that tell secret, complex stories in a mood that is influenced by his use of overcast lighting and a nearly monochromatic color scheme. He merges realism, fantasy and psychological depth.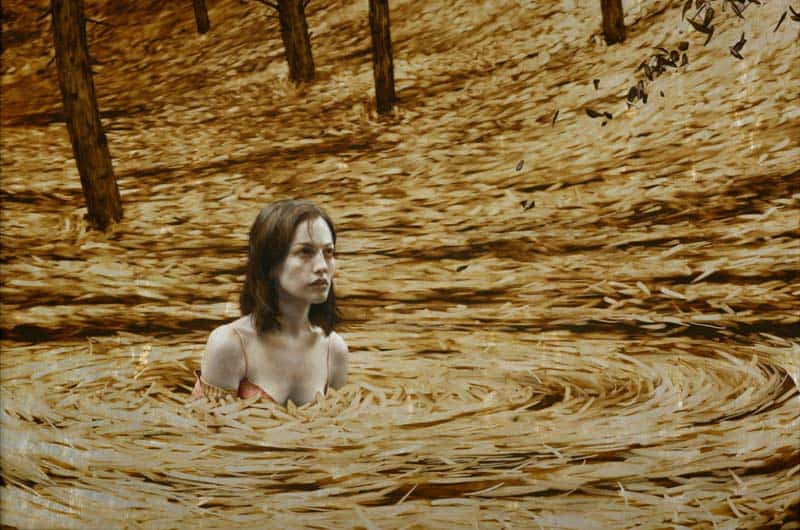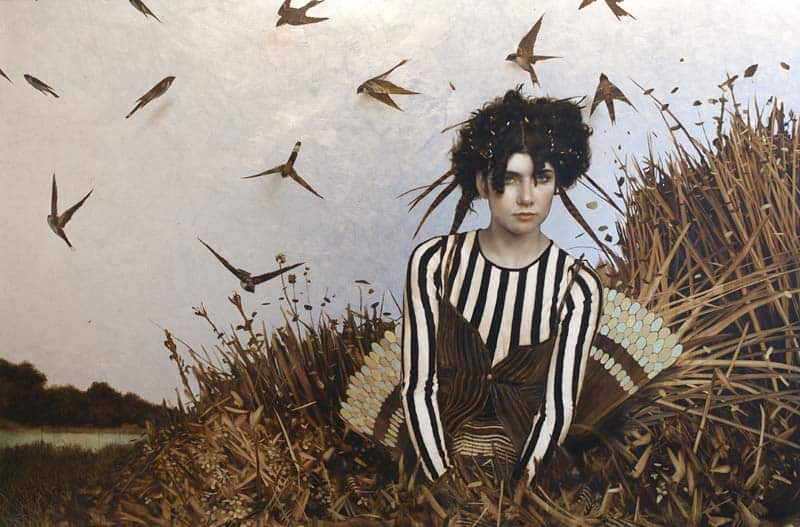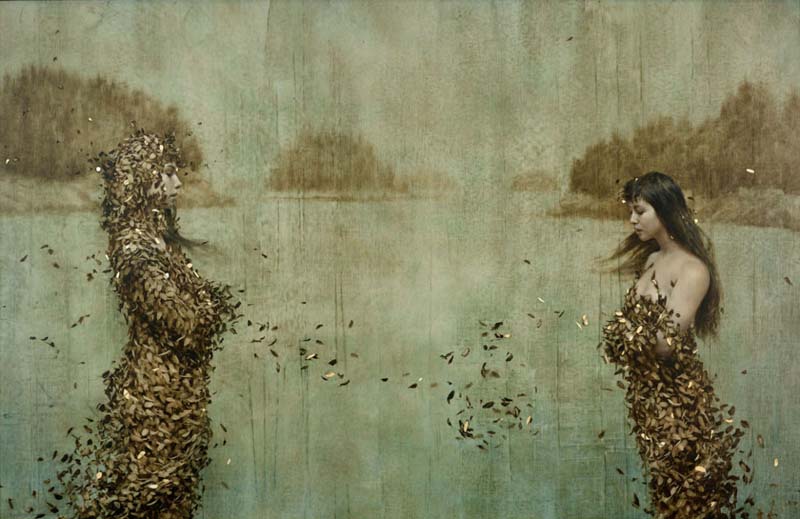 The subjects of his work are almost exclusively female and are often featured in mysterious yet powerful poses. Like Gustav Klimt, Brad is also known for his use of gold leaf, which creates a beautifully rich and decadent ambience. This technique brings out the drama in his compositions and makes the women in his pieces appear radiant and celestial.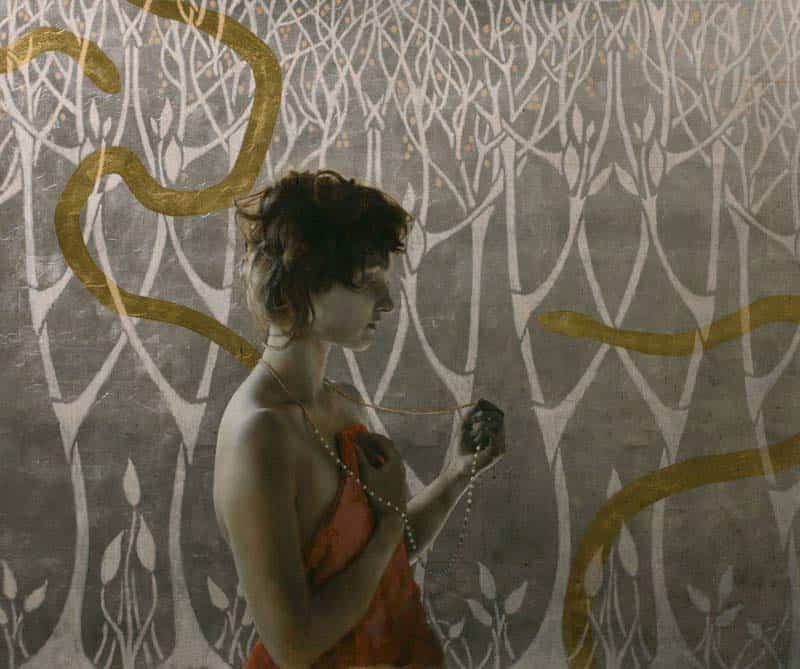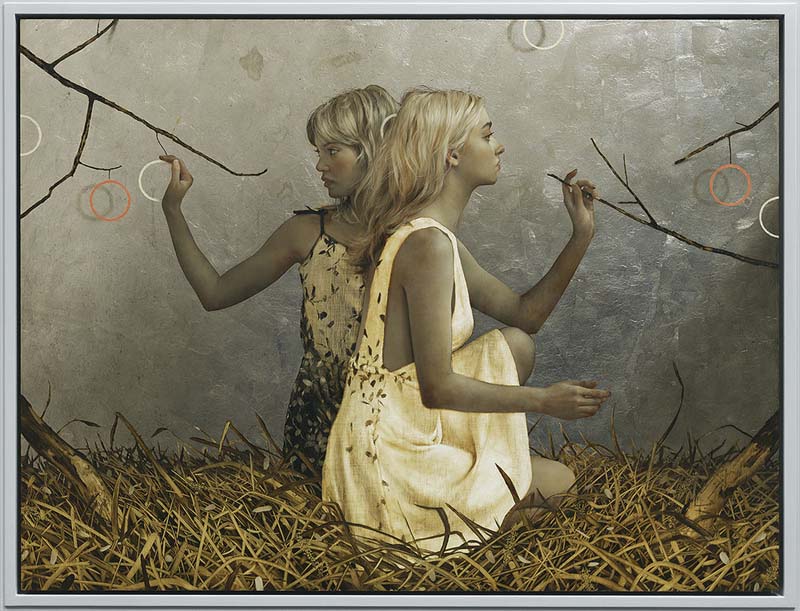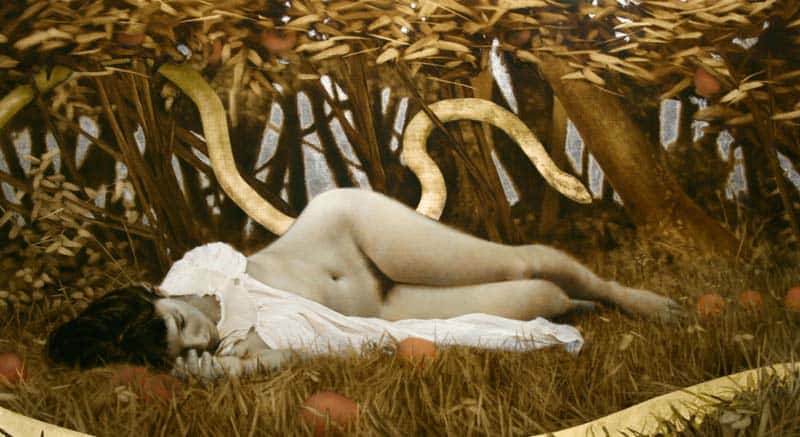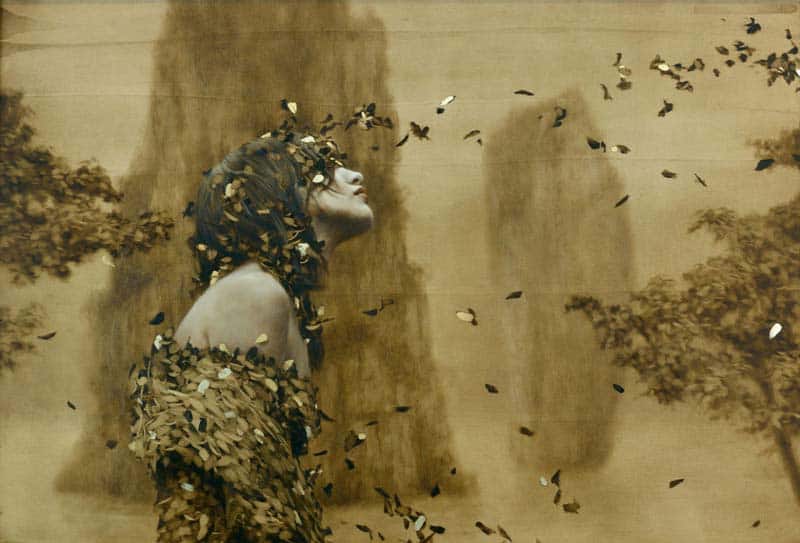 His works are considered to be Symbolist and Surrealist in style, rather than Realist. Though there are elements of Realism in his works.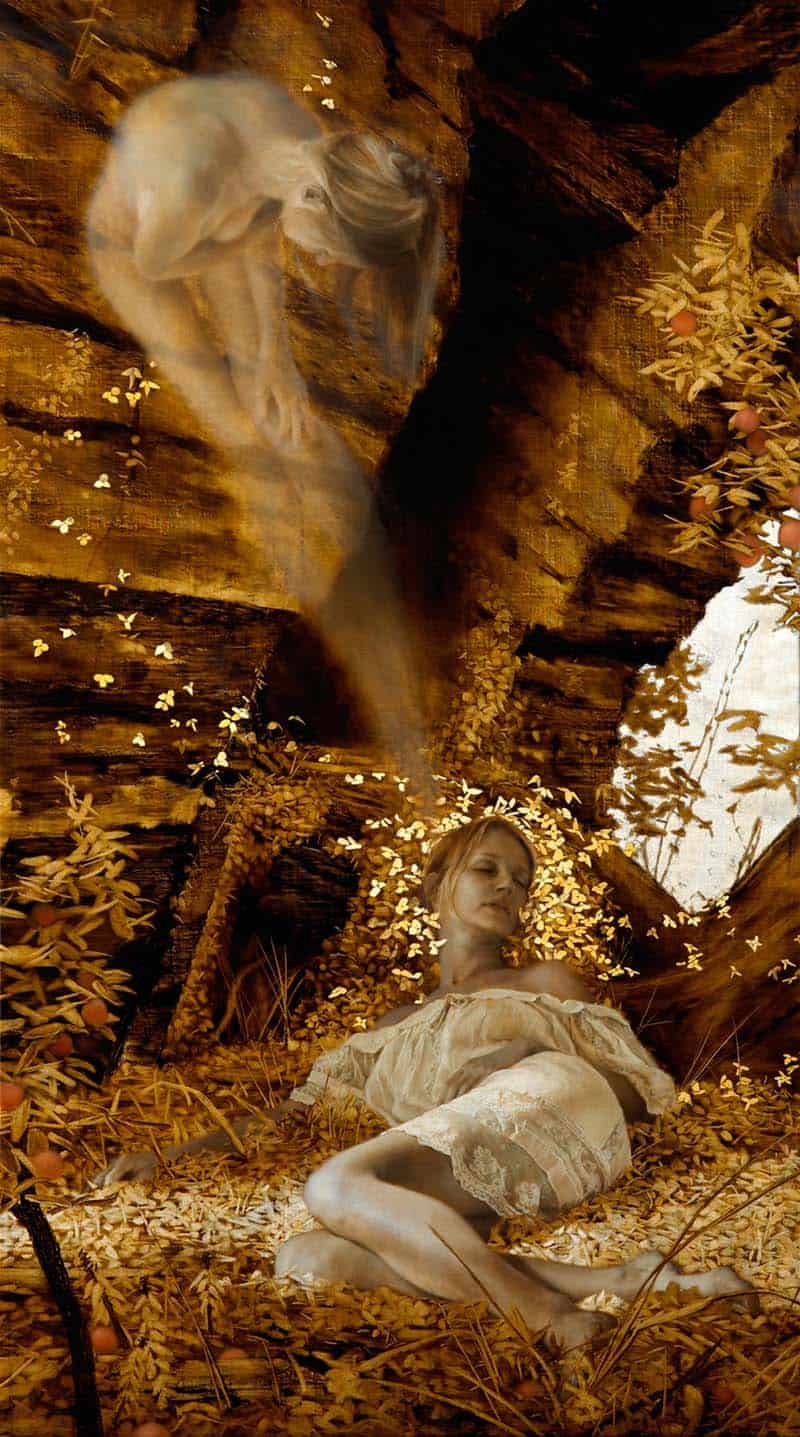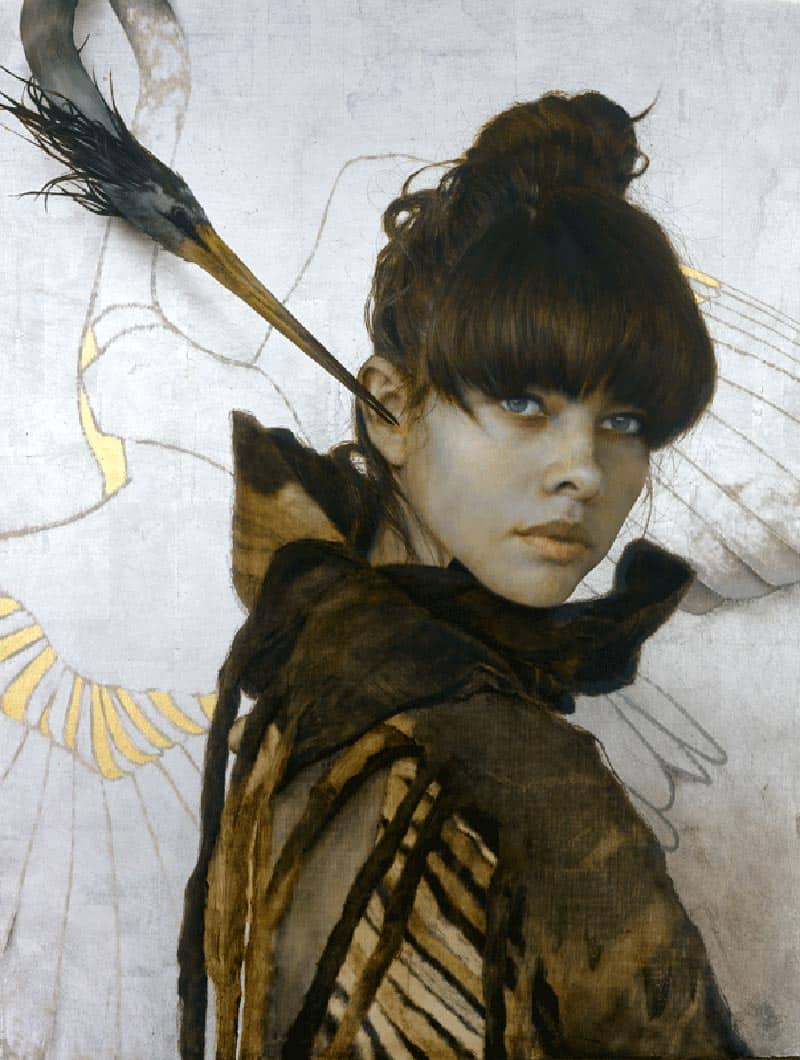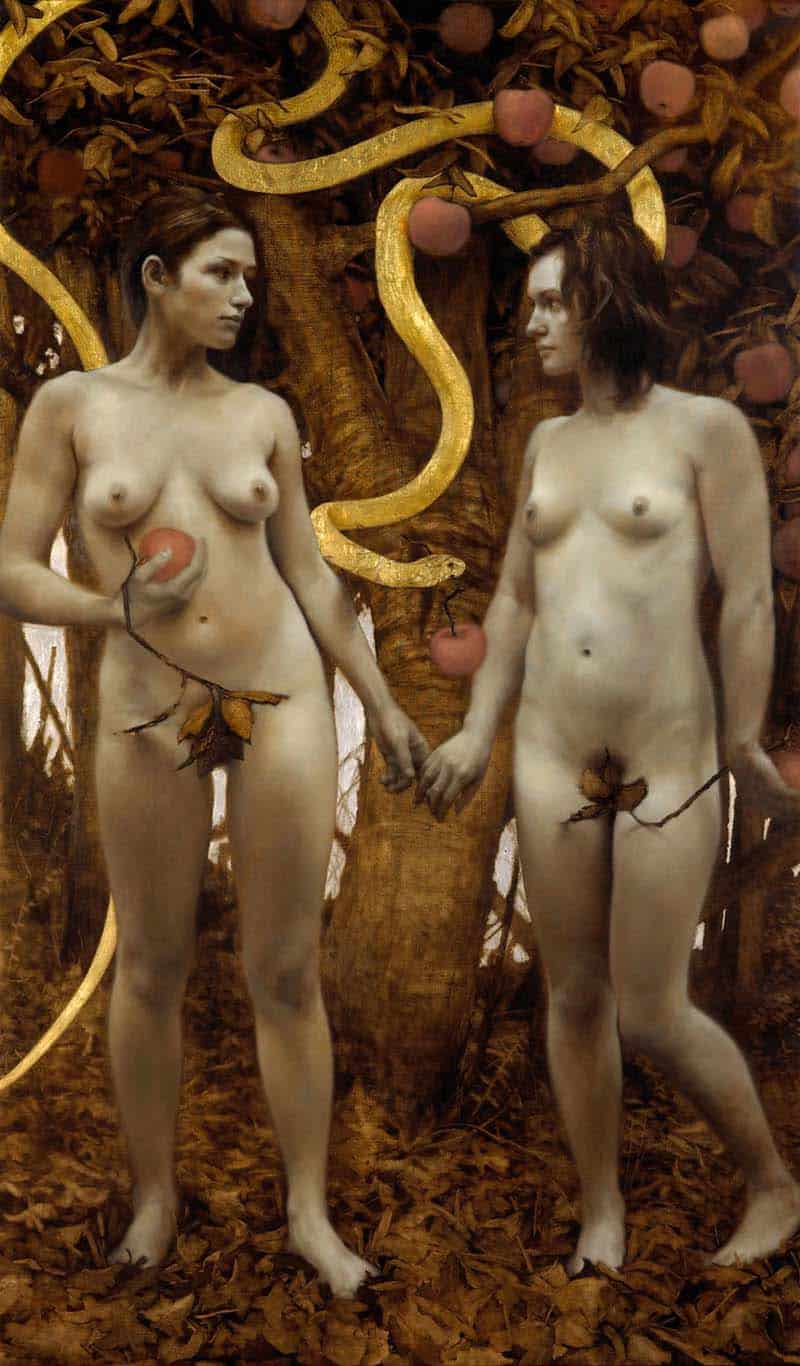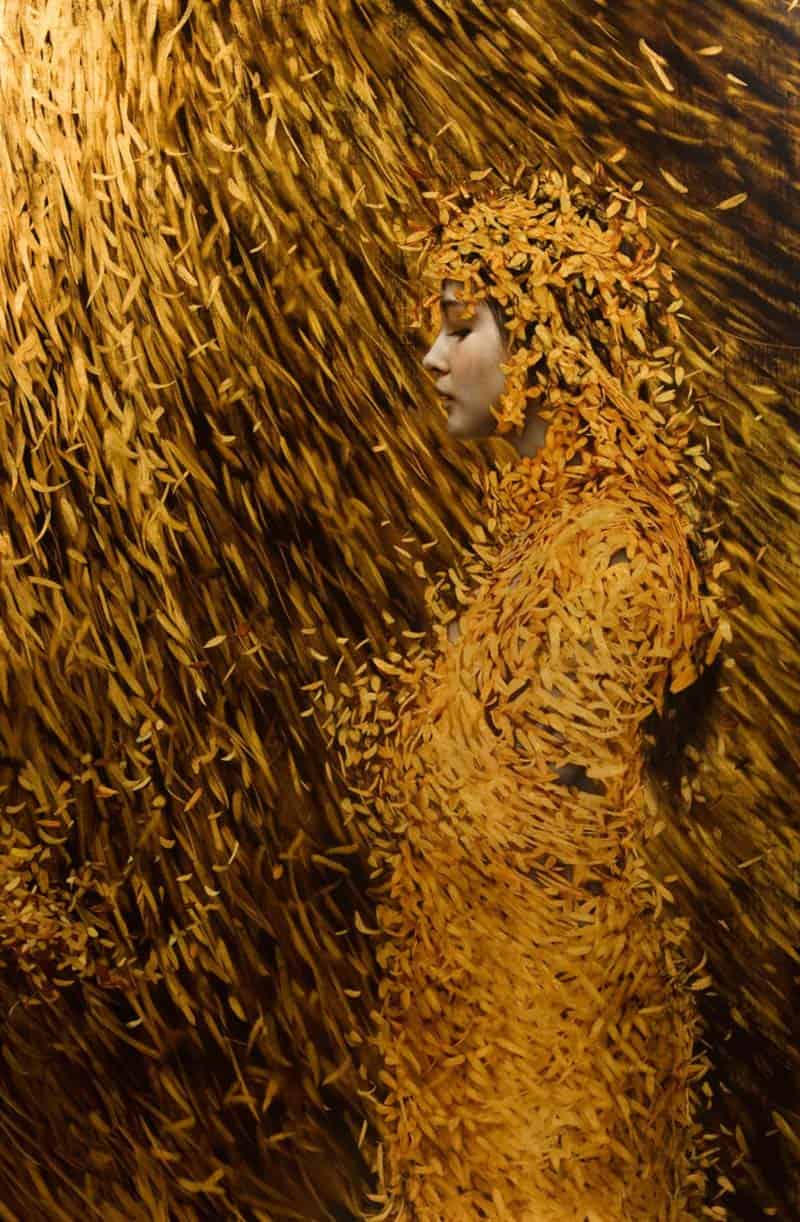 In His Own Words:
"When I gild a sky in a painting, the reflected light on the leaf is a direct connection to the passing of time of light in the viewer's reality." — Brad Kunkle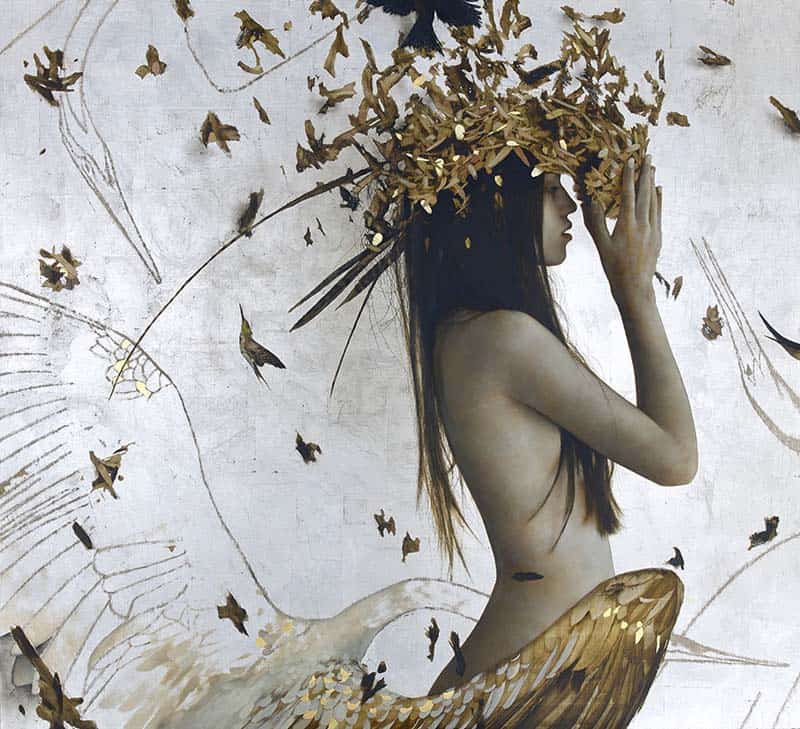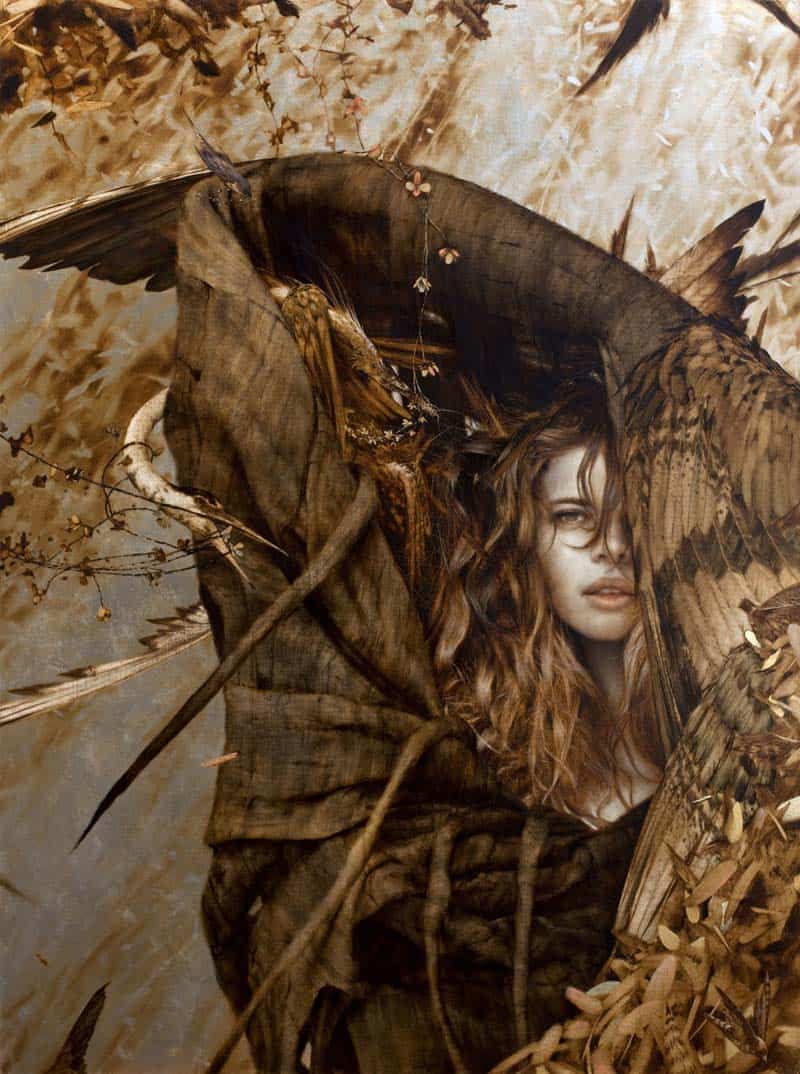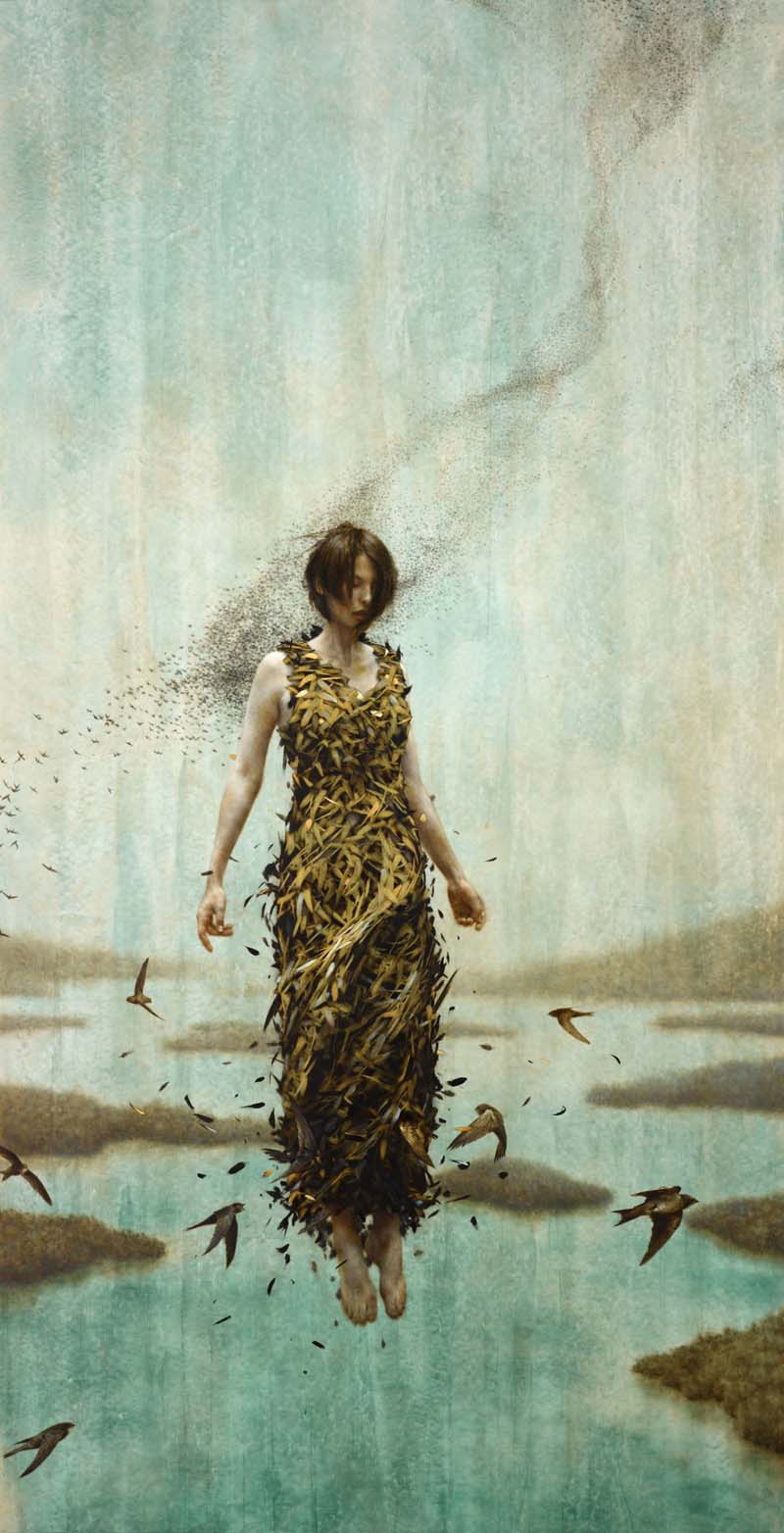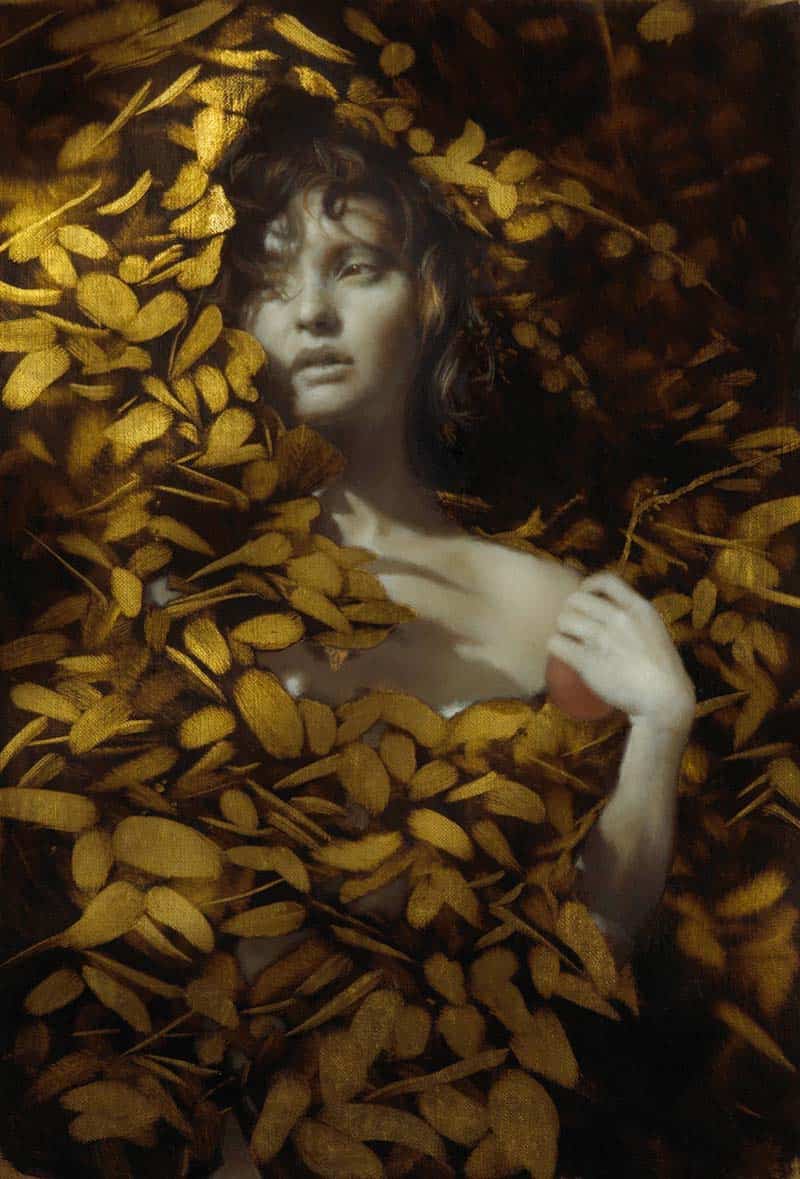 Education:
– Bachelor of Fine Arts, Kutztown University of Pennsylvania, 2001
Exhibitions & Awards:
Solo:
2014 Arcadia Contemporary, The Belonging, New York City.
2012 Arcadia Contemporary, Gilded Wilderness, New York City.
2010 Arcadia Contemporary, Against Nature, New York City.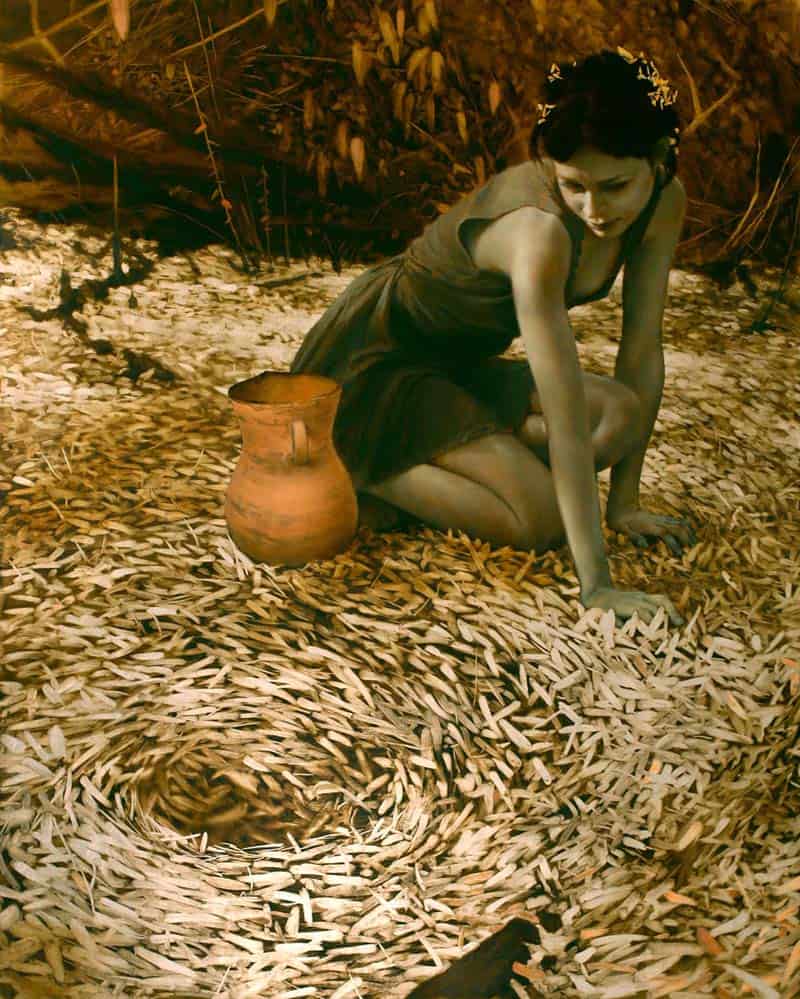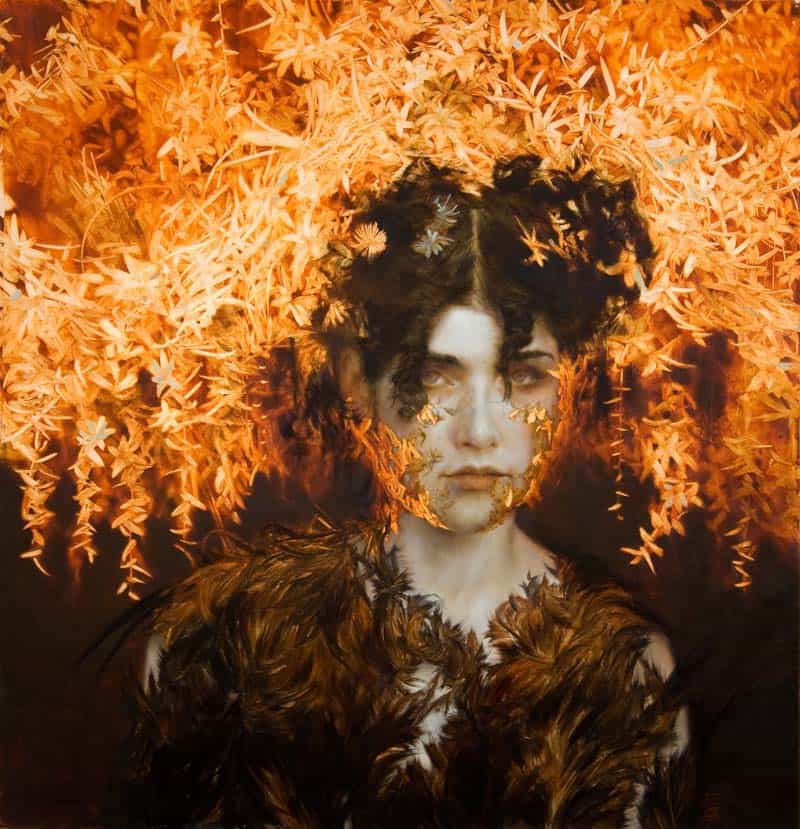 Group:
2015 Jonathan Levine Gallery – Context Art Miami
2015 The Unit London – Paintguide Exhibition
2013 Arcadia Contemporary – Small Works – New York NY
2013 RH Gallery – Singlefare 3 – New York NY
2012 Joshua Liner Gallery – Resolve – New York NY
2011 Group Exhibition, Copro Gallery – Dark Water – Los Angeles.
2011 Sloan Fine Art – Singlefare – New York NY
2010 Strychnin Gallery – To Sleep Like Ghosts – Berlin.
2010 Arcadia Gallery – Small Works – New York NY
2009 Arcadia Gallery – Small Works – New York NY
2009 Arcadia Gallery – International Introductions – New York NY
Image Source: bradkunkle.com/, https://www.facebook.com/brad.kunkle