Tanawat Suriyatongtam is a major Thai artist, super creative, multi-medium avant-gardist artist. Even he is still young, his already inspires the new generation of Thai and Asian artists
Last modification :
October 29, 2018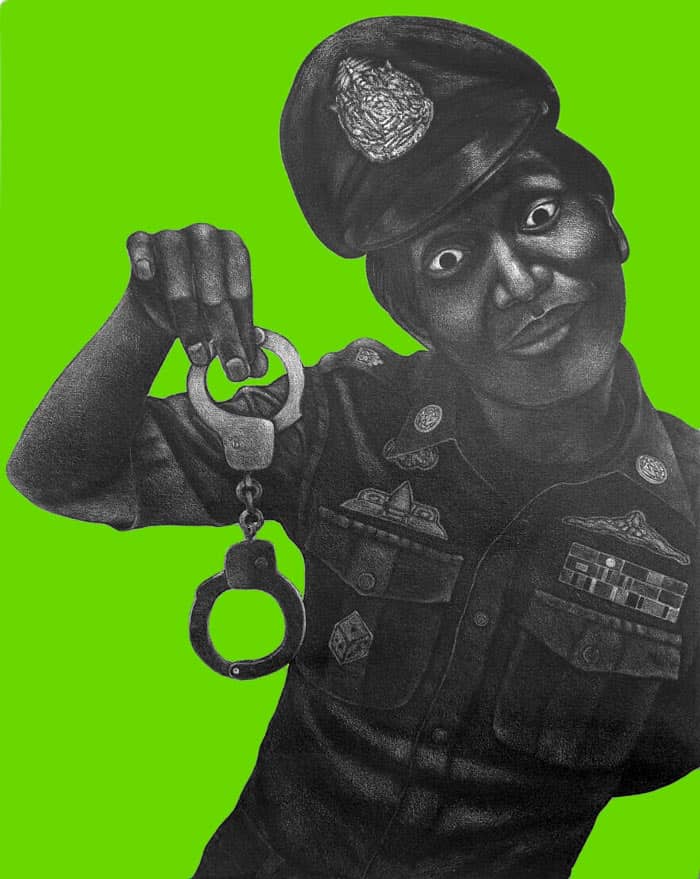 Tanawat Suriyatongtam bio
Name: Tanawat Suriyatongtam
Education
Bhanditpattanasilp Institute
College of Fine Arts, Bangkok
M.F.A. Graphic Art, Sitpakorn University Bangkok
Exhibitions
2015 Exhibition at Pandora Gallery, Bangkok, Thailand
2016 Exhibition "IN-TRI-SECTION" Qube Gallery, Philippines
Solo Exhibitions
2007 : Solo Exhibition "Chon Chon" at Jamjuree Art Gallery
2008 : "Losing Face" Solo Exhibition, The Gallery, Bangkok
2010 : After World" Solo Exhibition, Number1 Gallery, Bangkok
2013 : "Losing Face 2" Solo Exhibition, Jamjuree Art Gallery
Awards and Honours
2000 :
Special Award, The 17th Exhibition of Contemporary Art by Yong Artists.
Award Winner, The 12th Toshiba "Brings Good Thing to Life" Art Competition.
4th Prize, "multiple Choice" Graphic Art
Competition by British Council: 1st Prize, "Playground of Your Imagination" Nokia Art Award Competition
2001:
2nd Prize, Nokia Art Award Competition, Asia Pacific, South Korea
1st Prize, Thailand Art Exhibition by the Philip Morris Group of Companies
Award Winner, 6th Hitachi Contest
2002: Daggah City Bangladesh 10th Art Asin Biennale
2003:
3rd Prize Medal Graphic Arts. The 49th National Exhibition of Art
Award Winner. The 15th Toshiba "Brings Good Thing to Life" Art Competition.
Print Exhibition Tokyo 2003 Silpakorn University and Tama Art University Japan
2004:
The 50th National Exhibition of Art
The 16th Toshiba "Brings Good thing to Life" Art Competition.  Art Market Project Art Exhibition Print from Printmaking Classes
2005:
The 51st National Exhibition of Art: 2nd Sixty Years of Happiness Under His Most Benevolent and Majestic Rule
2006:
The 52nd National Exhibition of Art: The Exhibition Sculpture Competition 2006 by Rotary
2nd Amata Art Award 3 2006
2011:
Third Prize KASIKORNBANG Golden Paintbrush Painting Competition 2011
Award Winner King Prajadhipok's Institute Art Award
Award Winner The National Assembly Art Award
2012: Honorary Mention Prize The White Elephant Art Award
Tanawat Suriyatongtam paintings for sale

U love Art. U can share it.
onarto.com is the leader and first art store dedicated to Thailand contemporary art, promoting more than 200 thai artists around the world. Answering to art collectors and artists, onarto now expand his activiy to promote Asian art and open its boundaries to creative designer, become a tool to connect creatives mind and art doers with art collectors and unique beauty lovers.