Tanarug Sangpradub, aka Bird, is a Thai artist inspired by his childhood souvenirs that marked his memory, especially the time he used to play with clay toys.
Last modification :
February 8, 2018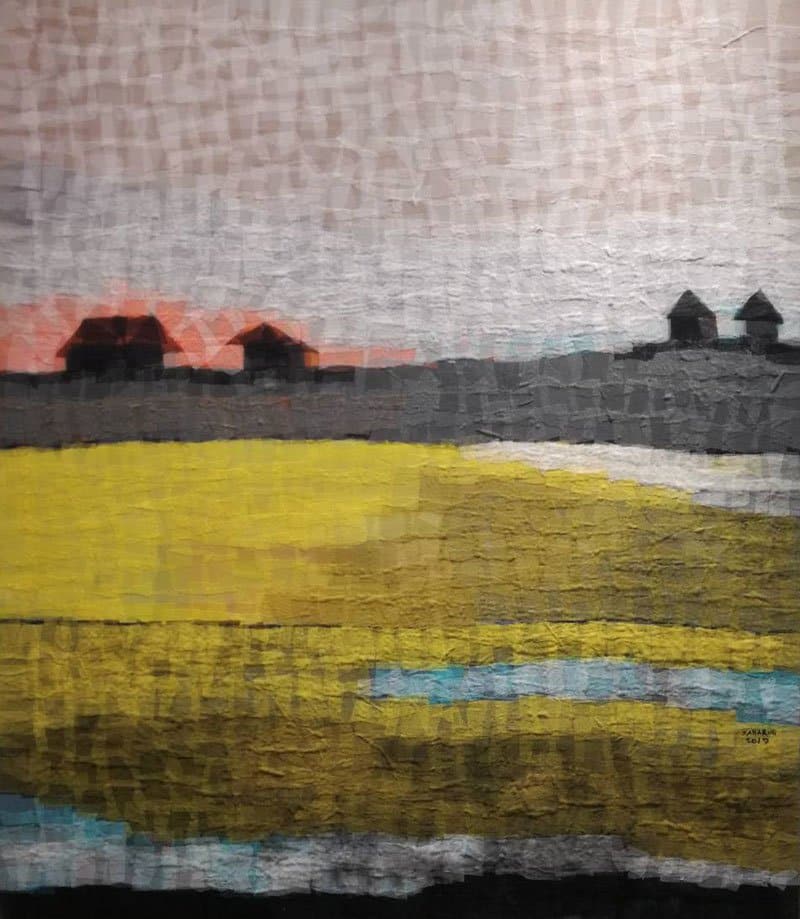 « Presently, I live in Bangkok which is far away from my hometown in the south of Thailand. This distance created in my certain nostalgia which is the main source of my inspiration in paintings.

I seek for an inspiration in my childhood souvenirs that are marked precisely in my memory.

In very early age, I lived with my grandfather in my hometown and he used to spend days and days making clay toys so I could play and have fun. Me, I've spent those days with him, watching him creating those small cows in clay. Even though we haven't shared many words, for me the most important thing was to spend those days without him than to get toy in the end of the day.

Those are the deepest memories, time of happiness and innocence, spent with my grandfather and clay cows. Nowadays, when I take brush, I like to paint colorful and joyful images which always remind me of amazing time with him and cows."
Artist Bio
Name: Tanarug Sangpradub

Born: Nakhon Si Thammarat, Thaïland (1977)
Nationality: Thaï
Education
Diploma of Visual Communication
University Rajabhat Suan Dusit Bangkok, Thaïland
Art Exhibitions
2003: Group Exhibition, Pattrvadee Gallery, Bangkok, Thaïland
2003: Solo Exhibition, Deep Gallery, Bangkok, Thaïland
2003: ART WAY, Group Exhibition, Na Pra Ian Gallery, Bangkok, Thaïland
2004: Worldwide art Exhibition, Ebisu Esat Gallery, Tokyo, Japan
2005 to 2009: Exhibits in various galleries in South East Asia
2011: Salon Art3G, Salon of Art (27.000 attending), Palais des Expositions, Nice, France
2012: Salon Art Madrid, Salon d'Art (38.000 attending), Pabellón de Cristal of the Casa de Campo Park, Madrid, Spain
2014: Salon Eurantica, Salon d'Art (47.000 attending), Palais des Expositions, Bruxelles, Belgium
Tanarug Sangpradub art for sale

U love Art. U can share it.
onarto.com is the leader and first art store dedicated to Thailand contemporary art, promoting more than 200 thai artists around the world. Answering to art collectors and artists, onarto now expand his activiy to promote Asian art and open its boundaries to creative designer, become a tool to connect creatives mind and art doers with art collectors and unique beauty lovers.