Karma is and make abstract-surreal art by surrendering to the present moment. Artist, training art therapist and freelance creative in Bangkok, Thailand.
Last modification :
March 20, 2018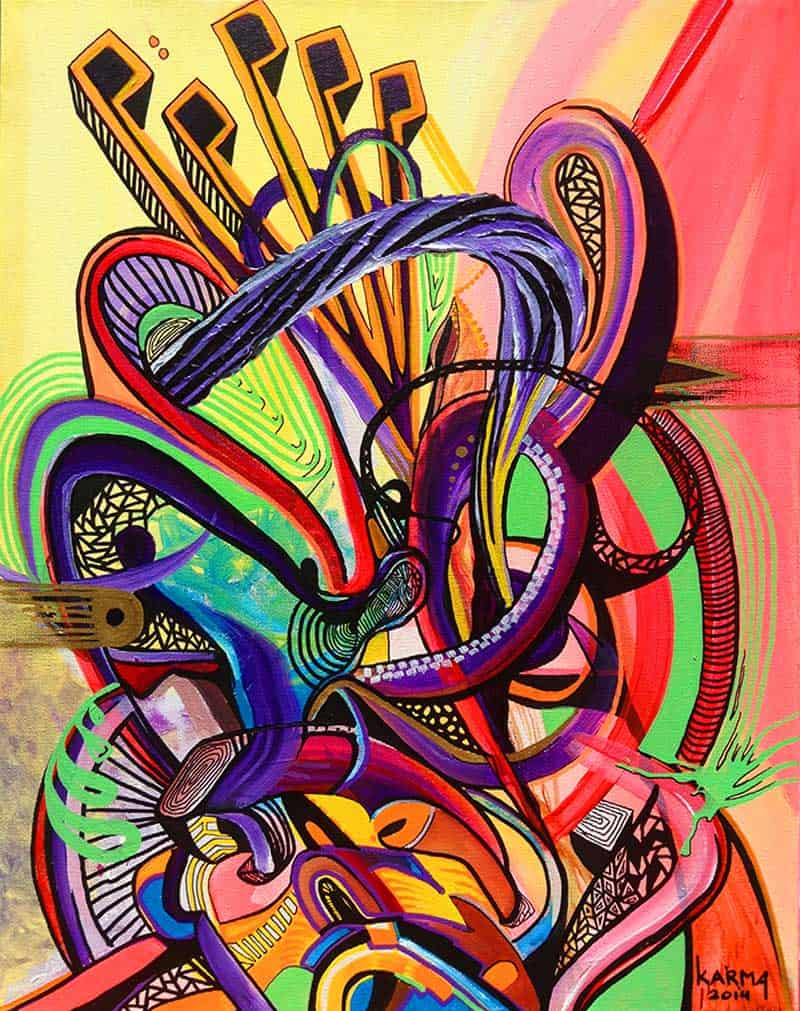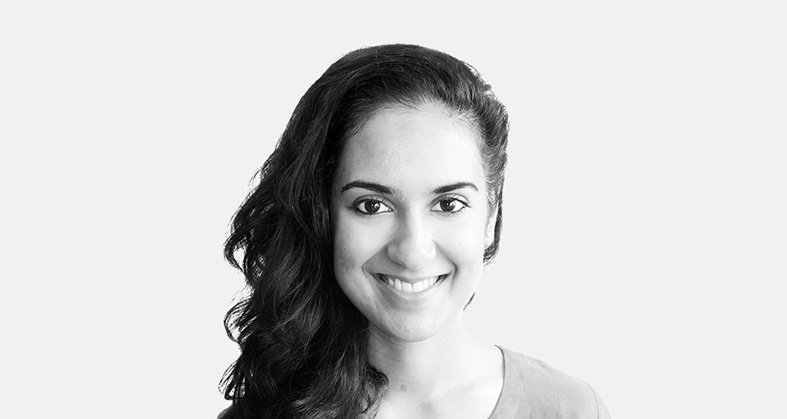 Karma's artistic philosophy
Art making is an automatic, meditative, and trance inducing experience for me, with movement and rhythm often dictating my aesthetic sense, whatever I may be conveying. I experience painting & dance as intertwined ways of Being.

I also take inspiration from perceiving the outer world with my inner imagination, and by reconstructing universal geometric shapes into new forms, as I feel they are the atoms of aesthetics.

Through involuntary art-making, I surrender myself to the moment, to creativity and to the core of existence.
A few words about Karma Sirikogar
Neo-psychedelic, visionary, surreal, musical, mystical and just tripped out on being alive, Karma's calm yet energetic presence translates into the meandering geometric forms of her work. A third culture kid, she was born in Singapore, is a citizen of Thailand and is an Indian diasporic artist. Her great grandparents had emigrated to Thailand as a result of the turbulent India-Pakistan separation.
Karma studied Art Direction at the Royal Melbourne Institute of Technology in Australia and printmaking at the prestigious Kala Bhavan Institute of Fine Arts in India. Karma's unique universal aesthetic invokes viewers to relate to her work individually, as if they were interpreting a Rorschach test. Firmly committed to her art-practice, Karma has experimented, nurtured and expanded her artistic development through personal projects, commissions, design projects, murals, book covers, gallery exhibitions, and international workshops.
Karma currently lives & works in Bangkok, Thailand.
Karma Sirikogar info
Artist Karma Sirikogar
Nickname Karma
Country Of Origin Thailand, India & Singapore
Medium Acrylic/Spray paint/Ink on Canvas/Paper/Wall, Etching & Wood Block Printing
Artistic Education Cert. in printmaking from Kala Bhavan, Santiniketan, India. Self-taught in painting.
Artistic Influences Surrealism, Visionary Art, Abstract Illusionism, Indigenous art
Inspiration What I see during meditation, Eastern Philosophy, Theosophy, Nature, Geometry, Music, Universal consciousness
Favorite Material Black & White Ink on paper
U love Art. U can share it.
onarto.com is the leader and first art store dedicated to Thailand contemporary art, promoting more than 200 thai artists around the world. Answering to art collectors and artists, onarto now expand his activiy to promote Asian art and open its boundaries to creative designer, become a tool to connect creatives mind and art doers with art collectors and unique beauty lovers.