Thai painter of Large-scale colorful pop-influenced, close-up portraits of Asian females with iconic mysterious faces with large eyes and luscious lips.
Last modification :
April 17, 2017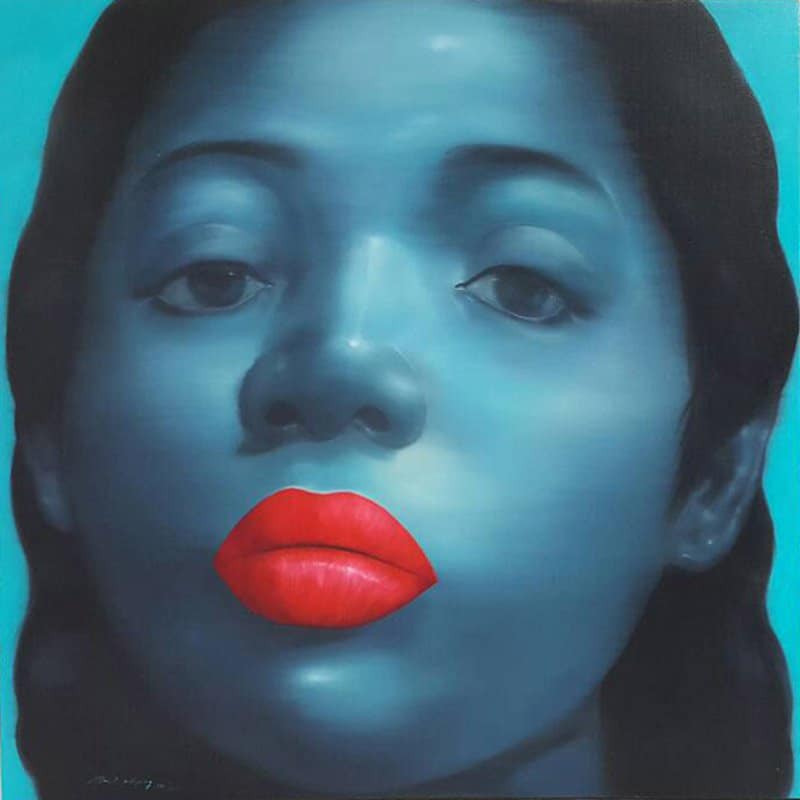 Attasit Pokpong Biography
Art graduate from Rajamonkala Technology Centre (Bangkok), Attasit Pokpong (born in 1977) started his painter career at the end of the '90s and rapidly established himself as a major Thai contemporary artist. His distinctive style has attracted a significant interest across the globe since. His work has been shown in many collective and solo exhibitions in prestigious art spaces and fairs in Bangkok, Shanghai, Paris, London, Hong Kong, Basel, Melbourne or Miami.
Attasit Pokpong has also committed to the development of the Thai art scene. To allow the possibility of an art created for the love of art rather than by financial necessity, he launched the V64 Art Studio project (2011-2015). This arts community aimed at offering a place of creative expression, visibility, and growth opportunities to many talented young or established artists suffering from the lack of government's support in Thailand and at helping them stand out on the fast-growing Asian art market.
Attasit Pokpong Work
After his early street scenes portraying Thai locals populating the Bangkok urban landscape, this watercolor, acrylic and oil painting master is now renowned for his more recent and very popular work focusing on a specific subject: a human face holding a high expressive potential and containing one's lifestyles and emotions. Through large-scale bright and colorful pop-influenced, close-up portraits of Asian females, Attasit Pokpong transcribes his models' personal emotions that also reveal collective social features. His wife, Wallaya Rattanapirom, is the main muse behind these iconic mysterious faces with large eyes and luscious lips, executed in a delicate dry brush signature technic.
Buying Attasit Pokpong's paintings
As a member of the new generation of South East Asian artists rapidly evolving on the international art market, Attasit Pokpong is generating an immense interest among collectors of all continents. Often plagiarized and increasingly pricey, his portrait series are of scarce availability at international art merchants.
His colorful-though-faded paintings of passers-by under the rain, street vendors and traffic jams, are also nearly unobtainable. we also managed to purchase a number of works by fast-rising artists belonging to Attasit Pokpong's generation, such as Paitoon Jumee, Vichit Nongnual, Silawit Poosawat and Yao Chanachai. Despite the success of this Thai art scene regularly shown at global art fairs, Onarto is still able to propose these artworks at studio prices.
You can buy Attasit Pokpong's art online now !

U love Art. U can share it.
onarto.com is the leader and first art store dedicated to Thailand contemporary art, promoting more than 200 thai artists around the world. Answering to art collectors and artists, onarto now expand his activiy to promote Asian art and open its boundaries to creative designer, become a tool to connect creatives mind and art doers with art collectors and unique beauty lovers.