Catherine Wilkening – Artist Interview
Paris-based sculptor Catherine Wilkening discusses her motivations, inspirations and the importance of following your instincts when it comes to making art.
Last modification :
September 28, 2017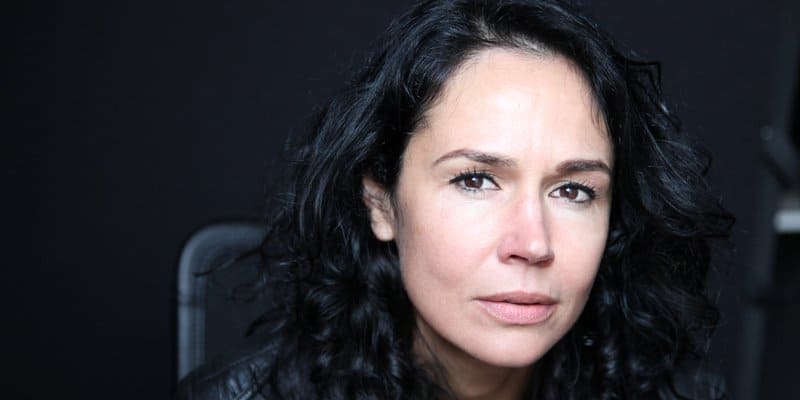 Catherine Wilkening interview
Origin: Dijon, France
Occupation: Artist / Former-Actress
City/Neighborhood: Paris
We sit down with Paris-based sculptor, Catherine Wilkening during her short stay in Thailand. She discusses her method, inspiration and reminds us why it's always good to follow your gut.
Check out the interview below.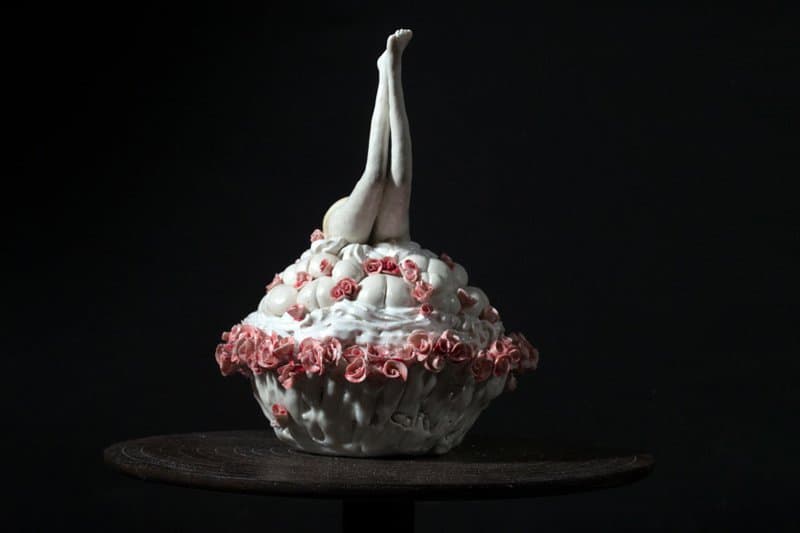 1. What materials do you primarily use and why?
I use only soil (clay). For me, clay is alive and serves as a symbol for the connection between people and earth. I like exploring this dominance and relationship in my work.
2. What themes seem to reoccur in your work?
There are many recurring themes in my work. I like speaking about the woman – the majority of my works explore womanhood along with the regular births and deaths we experience in a lifetime.
3. Is your work personal or autobiographical?
It's completely personal. Well, in the beginning it was completely personal and also very violent but that's changed now.
In my view, when we have relationships with other people, we don't express ourselves completely and this part of our hidden selves can be violent and volatile. I found art to be the best way to express that.
So yes, my work represents my personal emotions but nowadays it is much more lighthearted as I've already gone through the process of expressing this violence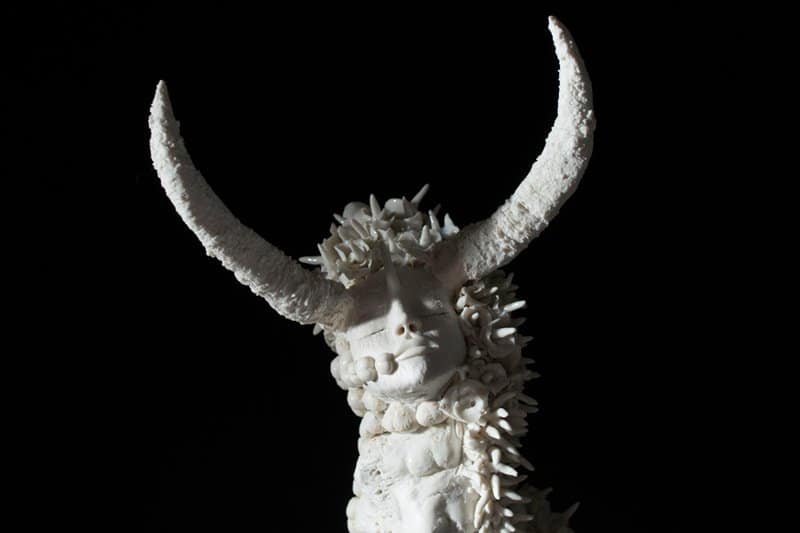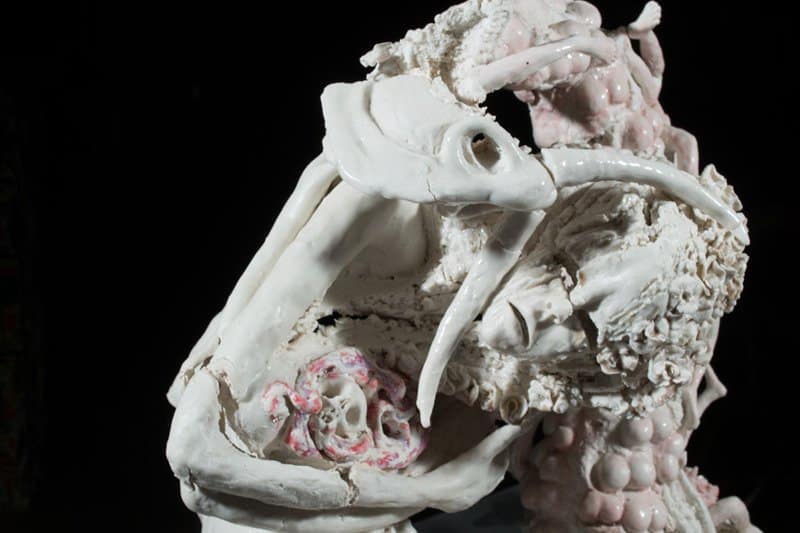 4. Do you intend your work to provoke the viewer?
Yes, I like to provoke. I think this is just because I am a provoker in life.
5. Are there any connections between your current artwork and your former work as an actress?
Absolutely not. Acting gave me nothing emotional-wise, whereas sculpture really allowed me to explore and express myself. Maybe this was because I never had the opportunity to do this in acting. It was very fun to do but not particularly profound.
6. What are your biggest challenges to creating art? How do you deal with them?
It changes all the time but mostly the delicate balance between pushing yourself to work and lettings things happen naturally. Lately I've learned to play with accidents and follow my instincts. It's important for me not to think too much about my work.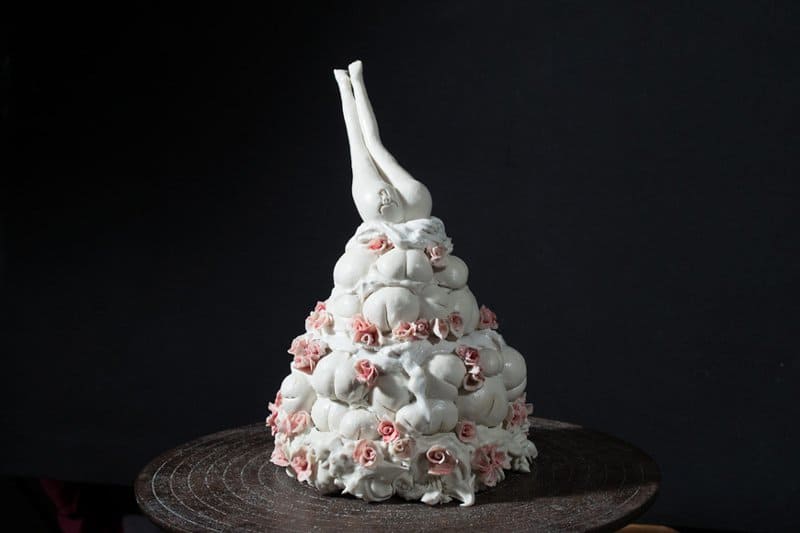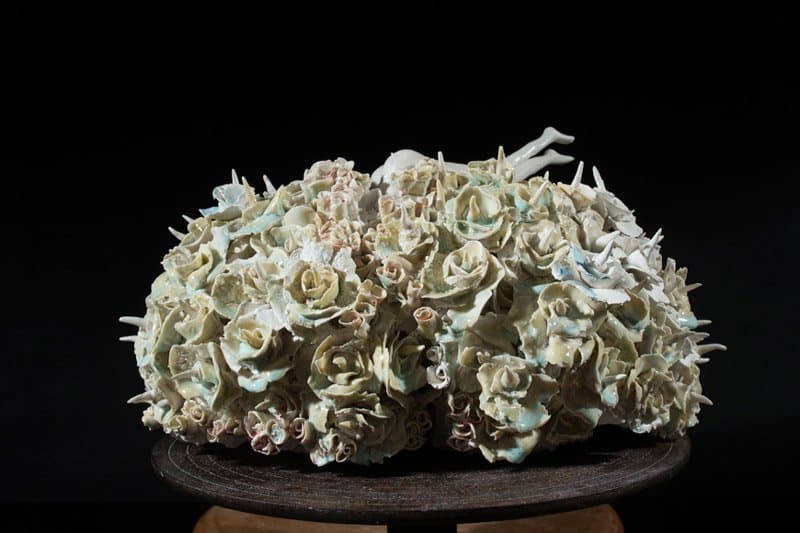 7. Do you have a personal art studio or space?
I have my art studio at home, in Paris, with two big ovens for finishing my sculptures that I couldn't live without.
8. Can you tell us about your relationship with Bangkok? Are you here for fun, travel, work or inspiration?
At the beginning I just came because I was invited to see a friend's exhibition. I thought it was interesting to see a gallery in another country and to see how it works. This trip is my second time in Thailand.
9. What are some of your inspirations?
Hans Bellmer and Francis Bacon. Rodin is also becoming more and more of an influence. Some books as well, like Alighieri's Divine Comedy.
Recently, I've been very interested by the Kurdish women of the Sun Brigade. I've already started to make some pieces inspired by these women.
10. Do you remember anything about the first piece of artwork you sold?
I remember it was the first piece of a series I had begun. Like I said before, the first "instinctual" pieces are always the best because you aren't thinking too much. I remember just creating this first piece so quickly and with so much intensity.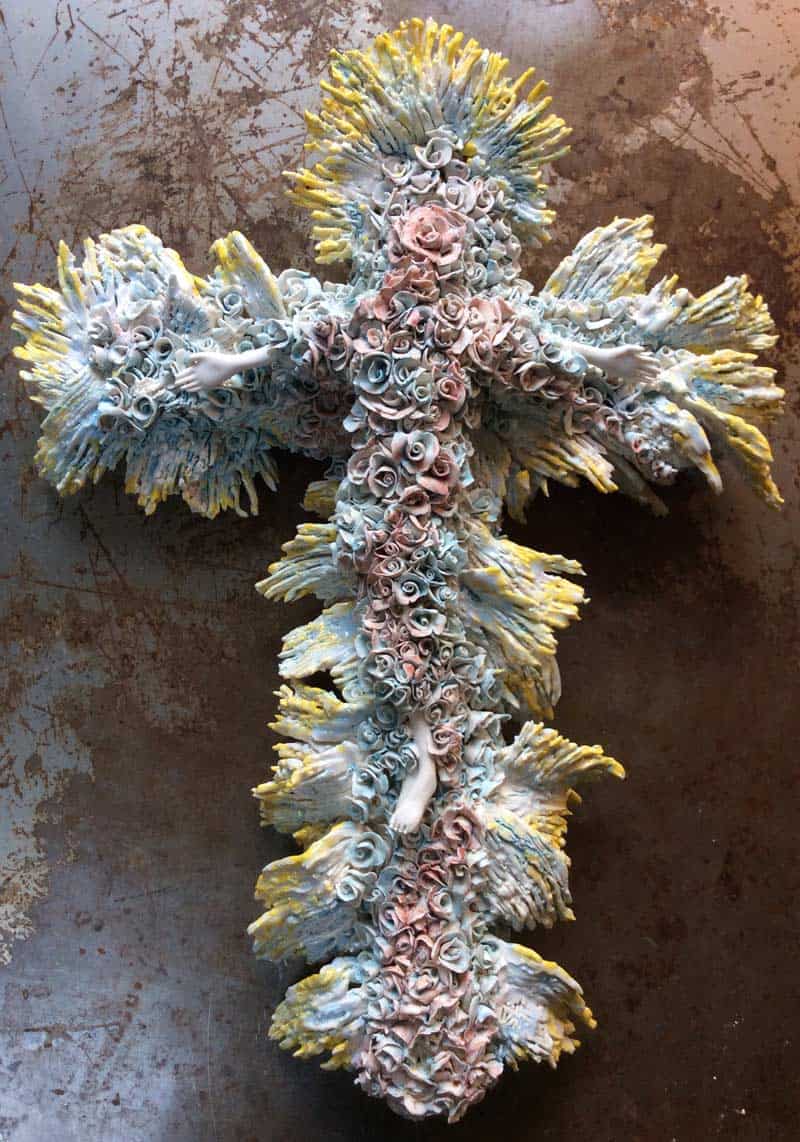 U love Art. U can share it.
onarto.com is the leader and first art store dedicated to Thailand contemporary art, promoting more than 200 thai artists around the world. Answering to art collectors and artists, onarto now expand his activiy to promote Asian art and open its boundaries to creative designer, become a tool to connect creatives mind and art doers with art collectors and unique beauty lovers.