Artist Spotlight –Art Venti
Art Venti creates spectacular works out of colored pencils, building layer upon layer of pigment that mimics the classical oil painting technique that was popular with artists like Da Vinci and Dutch artist, Rachel Ruysch.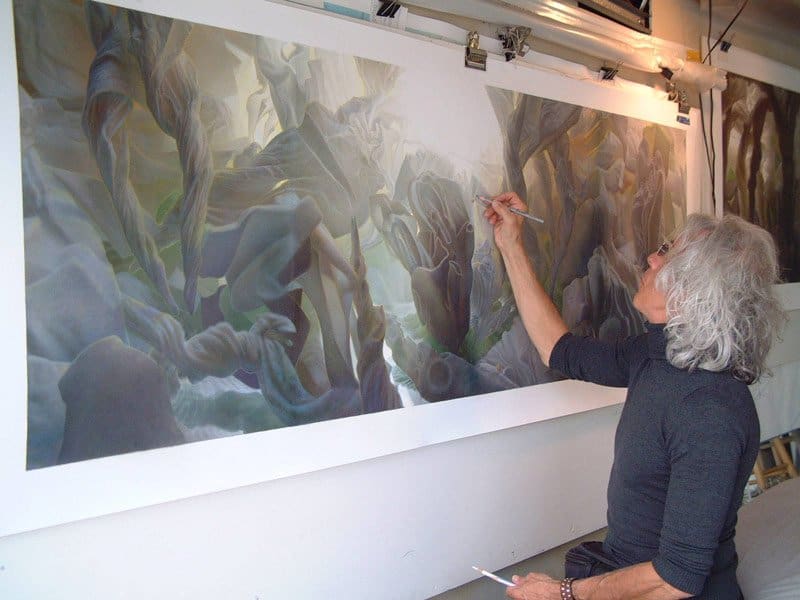 His signature style experiments with shadow, depth and light in a way that defies categorization or reference.
Early Years
Art Venti has been an artist since childhood. Though he draws, paints and sculpts, his series of color pencil illustrations are his most well known works.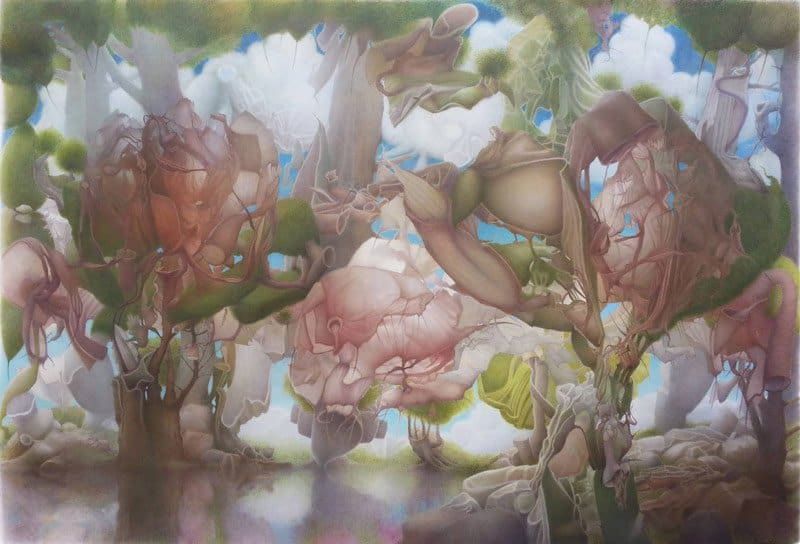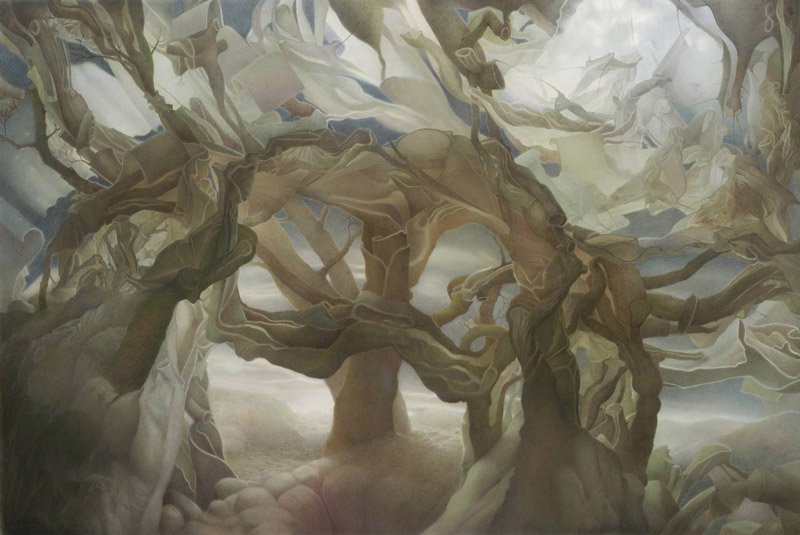 His works feature intensely detailed, amorphous shapes that give the impression of a dream scape of twisted white bedsheets, swirling ribbons and underwater plants. Each piece takes some three to four months to complete.
In His Own Words
"My work does not conveniently fit into a category. There are elements of abstraction and glimpses of "reality". One might guess at surrealism, but I do not think of my work as such.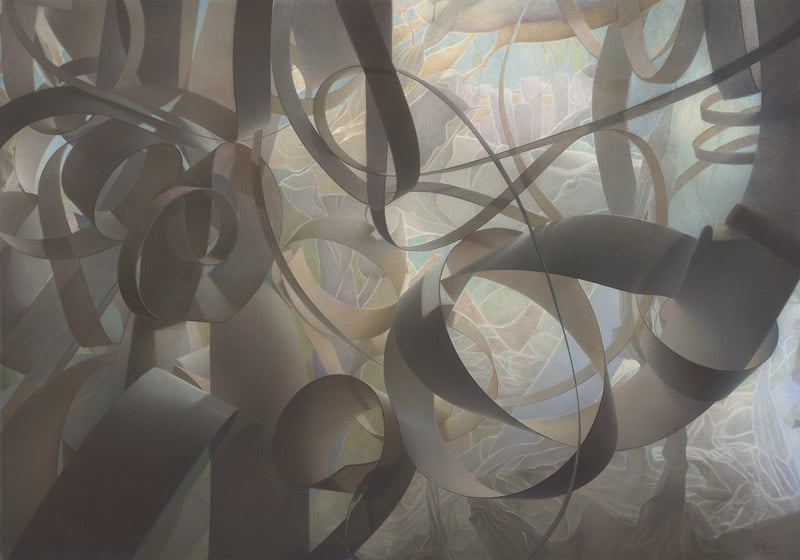 My objective is about taking a fresh look at the traditional landscape. By using this familiar format, a dialogue is created between the viewer and the image." – Art Venti
About Art Venti: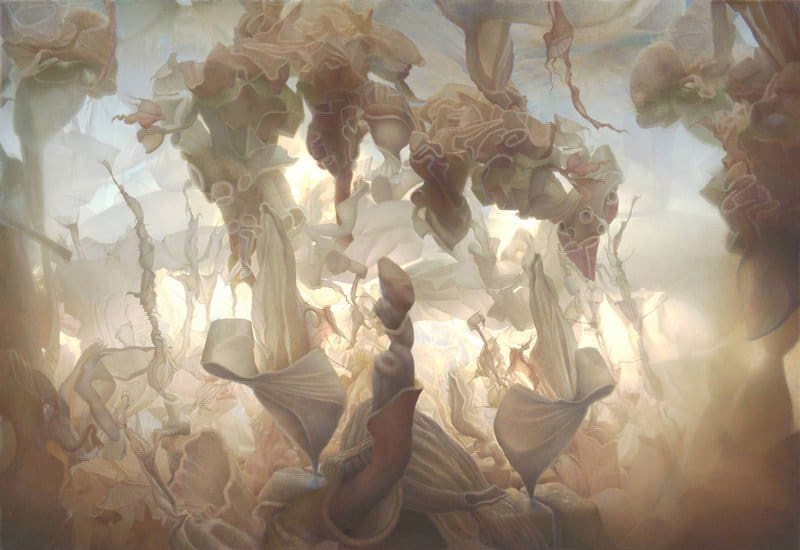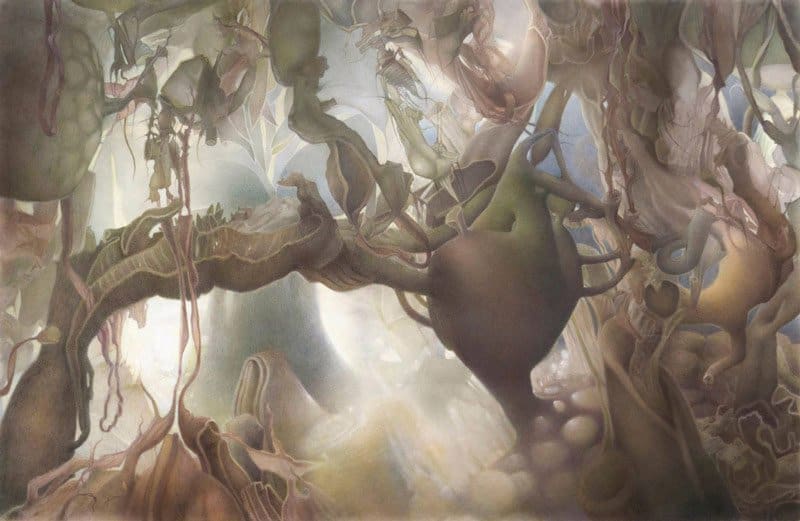 Art Venti was born in 1949 in New York City.
Image Source: https://www.artmichaelventi.com