Bangkok's Art Journey – August 17
Hi Art lovers, find out more about the hot new and ending soon art exhibitions in Bangkok to make the most of your coming week.
Last modification :
September 28, 2017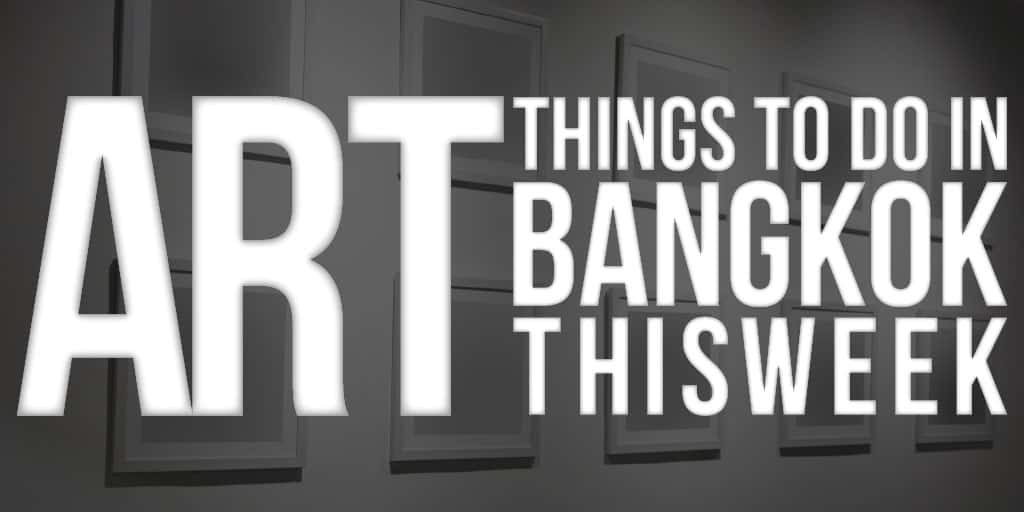 Art Things to do in Bangkok from August 17 to August 23
Take advantage of this coming week to attend few art previews or catch up on current exhibitions.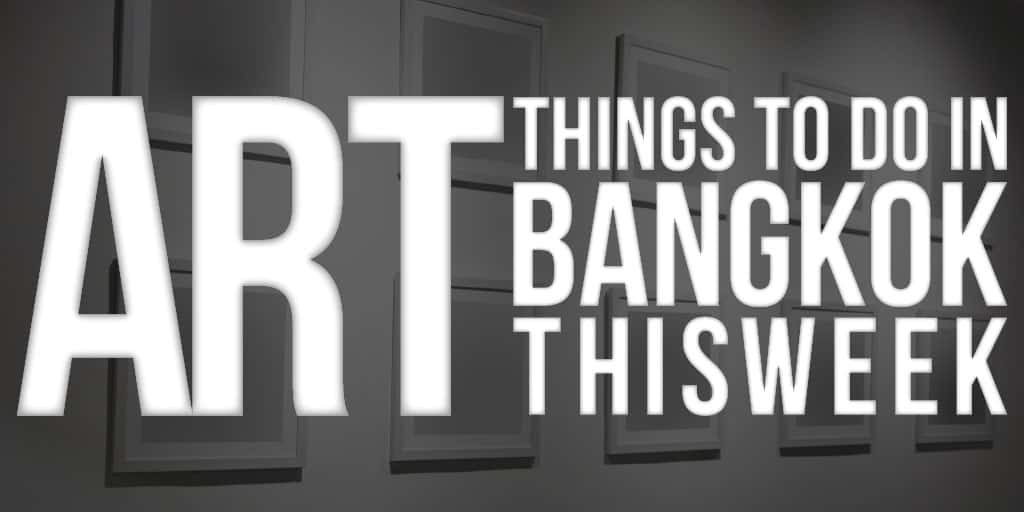 What's Bangkok Up To?
Abstract: The Truth of Art – BACC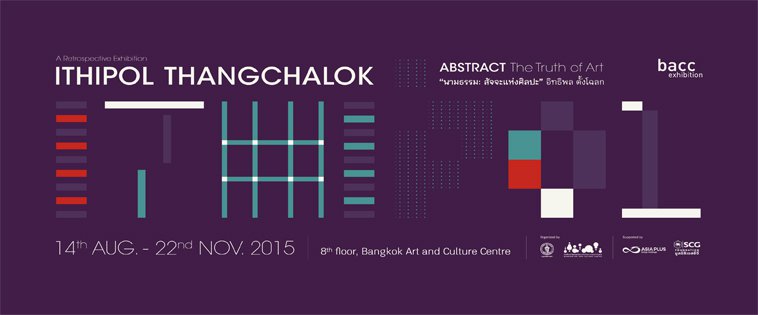 Opening:  Friday, August 21 at 6pm
Where: Multi-Function Room, 1st floor
100 pieces have been selected amongst Ithipol Thangchalok's 50 years of creation. The Thai contemporary artist brings shapes of seeds, trees, walls, and human figures towards a geometric abstraction meant to lead to the truth of art.
Dream On – U Baan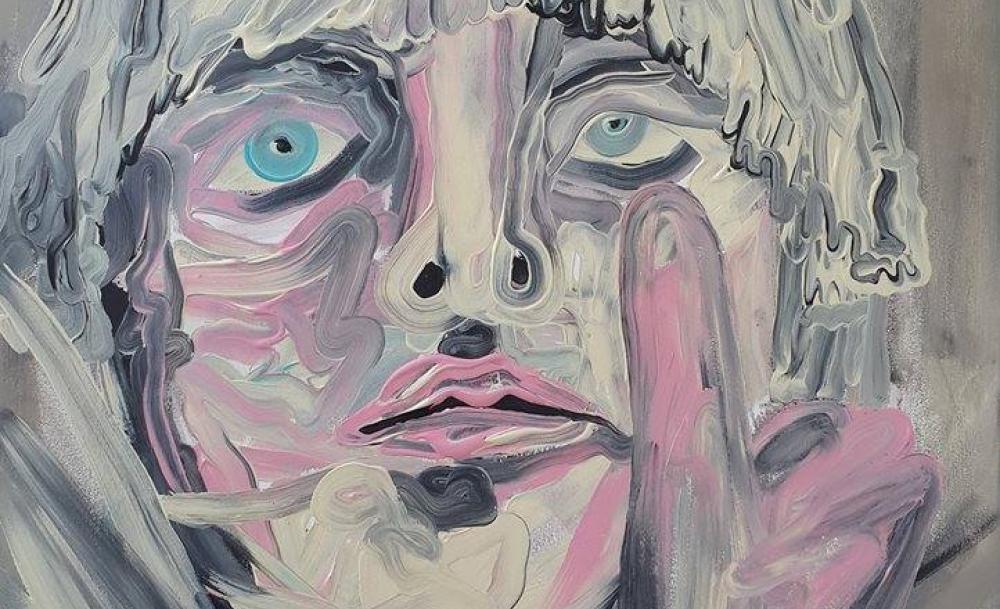 Opening: Friday, August 21 at 6.30pm
Where: 204 soi chinda tawin, Samyan MRT, Bangkok
Py.0612, Dj.Ingen, Satit Raksasri and Pratya Srisuraphol present paintings and photographs dealing with the relationship between reality and expectations.
Cherry Blossom – Whitespace Gallery
Opening: Saturday, August 22 at 6pm
Where: one Sala Daeng 1, Rama 4 Road, Bangkok
The 5 hours opera video 'Cherry Blossom' tells the migration of a girl through three different parts of Bangkok.
Sympathetic Resonance – Jam

Opening: Saturday, August 22 at 7pm
Where: 41 Soi Rong Nam Kang – Surasak BTS Exit 2, Bangkok
'Sympathetic Resonance' features works by Dan Burman, British artist and musician working around chaos with found materials; Tommy Hanson, visual and sound artist from LA using technology to question social constructs; and Liew Niyomkarn, sound artist and composer creating stimulating sculptures and electronic circuits.
Ongoing
Pok Kobkongsanti: Hand drawing Retrospective – Schemata Gallery
Where: Sukhumvit 55, Bangkok
'Since I was young, my very first memory was drawing… Drawing has become a part of my life' -Pok Kobkongsanti.
The Mind Sees What It Chooses To See – Chomp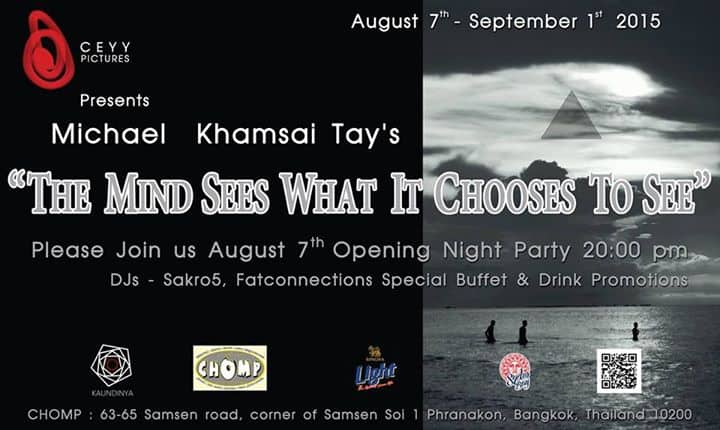 Opening: Until September 1
Where: 63-65 Samsen road, Bangkok
This Michael Khamsai Tay's exhibition results from a quest for self-expression through photography.
Portraits – Soy Sauce Factory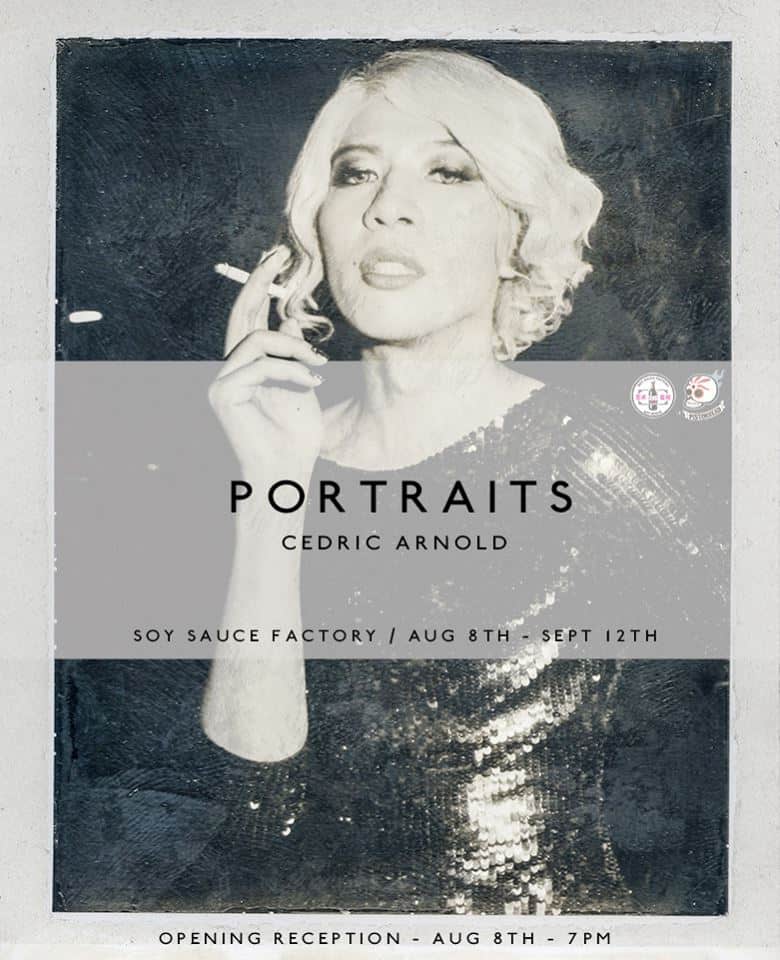 Until September 12
Where: Soi 24 Charoenkrung road, Bangkok
Il y a une couille dans le potage
Where: ลาดกระบัง๑๖, Lat Krabang
'Il y a une couille dans le potage' is organized by Concrete Photo Festival 1: Myth of the Bullshit Mosquito in the Building.
Skeptical – Adler Subhashok Gallery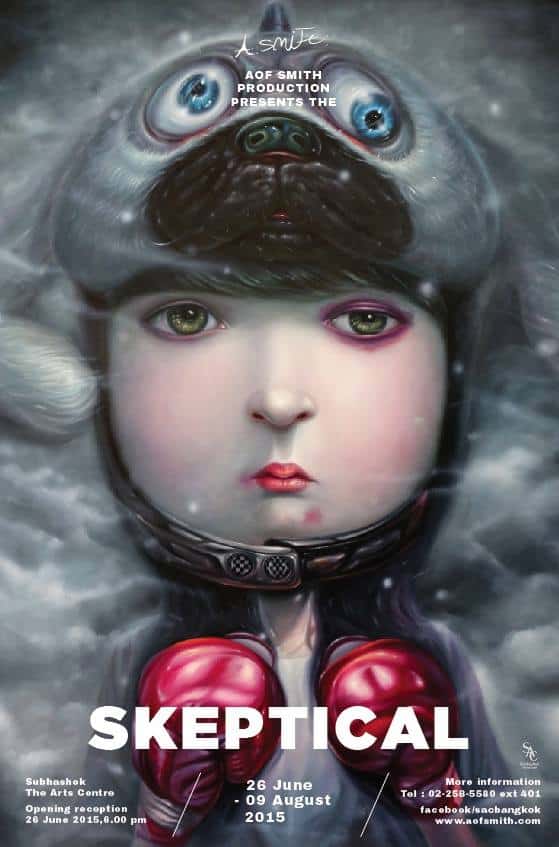 Until August 31
Where: 160/3 Sukhumvit Soi 39, Bangkok
This solo exhibition features paintings by the Thai artist Aof Smith.
Translation / Transposition / Retranscription – Speedy Grandma
Until August 25
Where: 672/50-52 Soi Charoenkrung 28 Bangrak, Bangkok
This time Speedy Grandma wants us to think if we all 'should speak a common language'?
Iwan – The Space
Until September 20
Where: Gaysorn Shopping Centre
For his solo exhibition, the American-based photographer Iwan Bagus explores the self, the nude male body and outdoor landscapes in his black and white series entitled Oblivion & Interior Landscape.
Kanjana Chonsiri: Shine – Bridge

Until September 4
Where: Charoen Krung, Yan Nawa, Sathorn
At this exhibition you will have a pleasure to look at abstract paintings of nature performed by Kanjana Chonsiri. In her own words, she sees her art as a free flow of imagination mixing nature and abstractions.
Dual & Bisections – Hansar Bangkok
Until October 4
Where: 3, Soi Mahatlek Luang 2, Rajdamri Road, Bangkok
Serial CutTM studio (Madrid) and Hansar Bangkok launched the project 'Dual & Bisections'. Paloma Rincon's collection called 'Bisections' shows an unexpected combination of diverse materials and surrealistic choices. 'Dual' part performed by Bartholot is a series of portraits bringing up a question of changing personality. The exhibition's focus is on duality inherited in both techniques.
Submit your Art Event – Exhibition – Festival etc.
If you want your event to be mentioned in our blog, just send us a message at [email protected].
U love Art. U can share it.
onarto.com is the leader and first art store dedicated to Thailand contemporary art, promoting more than 200 thai artists around the world. Answering to art collectors and artists, onarto now expand his activiy to promote Asian art and open its boundaries to creative designer, become a tool to connect creatives mind and art doers with art collectors and unique beauty lovers.