Art Events in Thailand – February 1
Hi Art lovers! Here's a brief summary of the best and the most amazing art exhibitions and events in Bangkok to check out this February.
Last modification :
September 28, 2017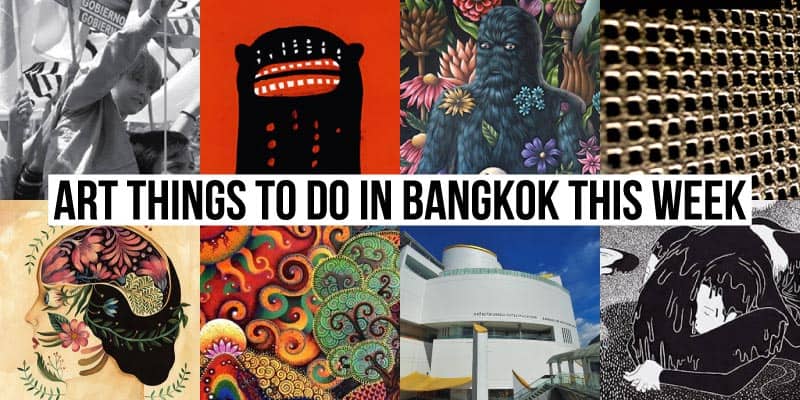 Art Things to do in Bangkok from February 1 – February 7
Hi Art Lovers, check out the latest art previews and exhibitions going on this week, plus a bunch of ongoing events.
What's New
Goja – Paintbox Volume 4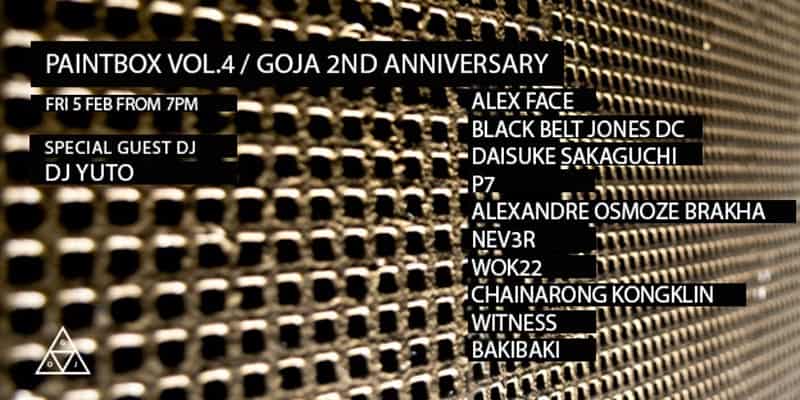 Opening: February 5, 17:00 til late
Where: Goja, Sukhumbit Soi 71, Pridi Banomyong 5/2, Klong Toey, Phra Kanong
Goja – the hip Phra Kanong art space and café – hosts its two-year anniversary 'Paintbox Volume 4' on February 5, from 19:00 onward. The opening party will feature a group exhibition by Alex Face, Black Belt Jones, Daisuke Sakaguchi, P7, Alexandre Osmoze Brakha, Nev3r, Wok22, Chainarong Kongklin, Witness and Bakibaki, with music by DJ Yuto (Japan).
Chomp – Toto Art by Katika Krachaisri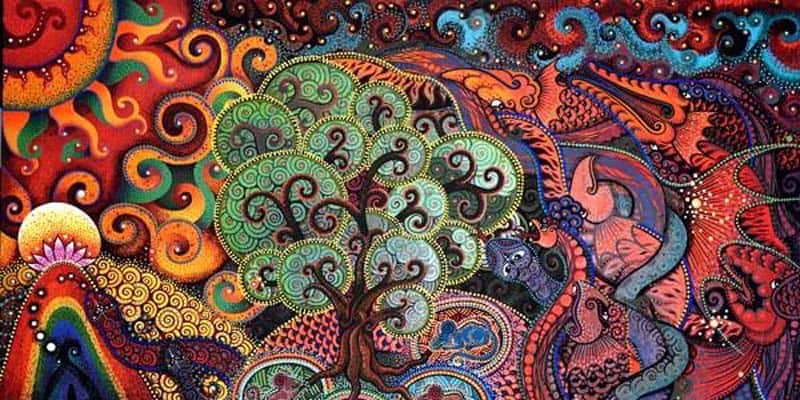 Opening: February 5, from 20:00 through February 29
Where: Chomp, 63-65 Samsen Road, Phra Nakon
Katika Krachaisri's solo exhibition, 'Toto Art' kicks off on February 5 from 20:00 at Chomp gallery space. Katika's art centers on Buddhist folklore, and is created with incredible attention to detail and a blend of techniques/materials.
BACC – Art Talk 2016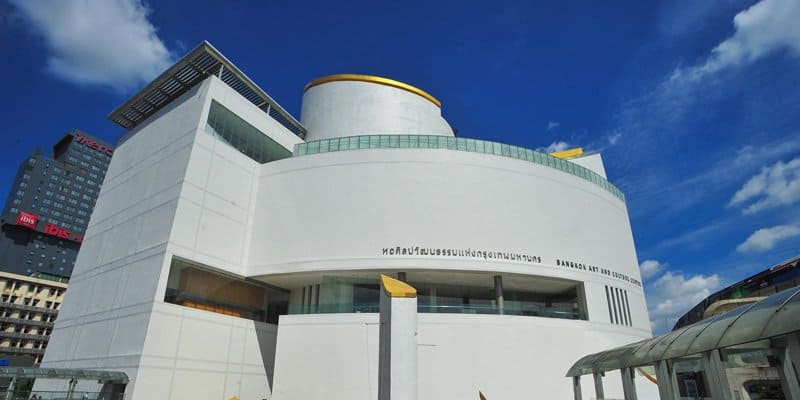 Opening: February 6, from 14:00 – 16:00
Where: 939 Rama 1 Road, Bangkok Art and Culture Centre, Multifunction Room, 1st
Floor
BACC hosts its first ever Art Talk 2016, with three speakers set to take stage and
discuss their artistic growth and journey under Residency programs throughout the globe. The talks are aimed at providing up-and-coming artists and enthusiasts insight into the life of an emerging artist. The event is free entry and will be offered in Thai and English.
BACC – Cinema Diverse : Director's Choice 2015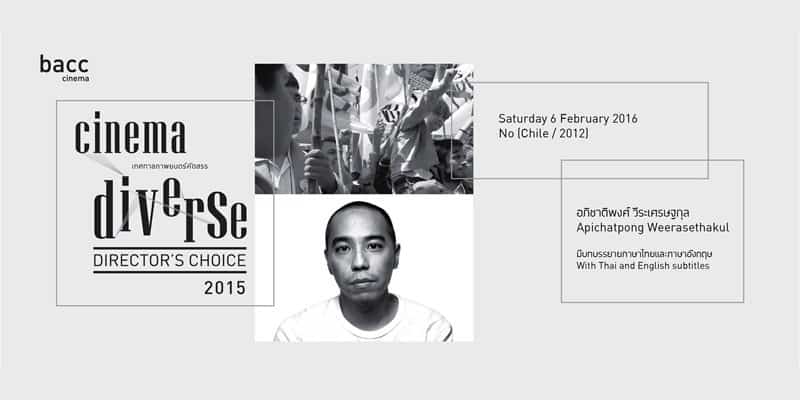 Opening: February 6, from 16:30 – 21:00
Where: 939 Rama 1 Road, Bangkok Art and Culture Centre, Auditorium, 5th Floor
BACC presents its third 'Cinema Diverse' showcase, with the focus this year on five international films selected by five acclaimed Thai directors. Ongoing since March 2015, the upcoming screening on February 6 will be of No (2012), directed by Pablo Larrainand and chosen by Apichatpong Weerasethakul (Cemetery of Splendour, Uncle Boonmee Who Can Recall His Past Lives, Tropical Malady). Following the screening, viewers can catch a talk by Apichatpong and film critic, Kong Rithdee. Entrance is free. Films will have both Thai and English subtitles, and the talks will be in Thai with English translation.
Sathorn 11 Art Space – L'amour : An Exhibition of Love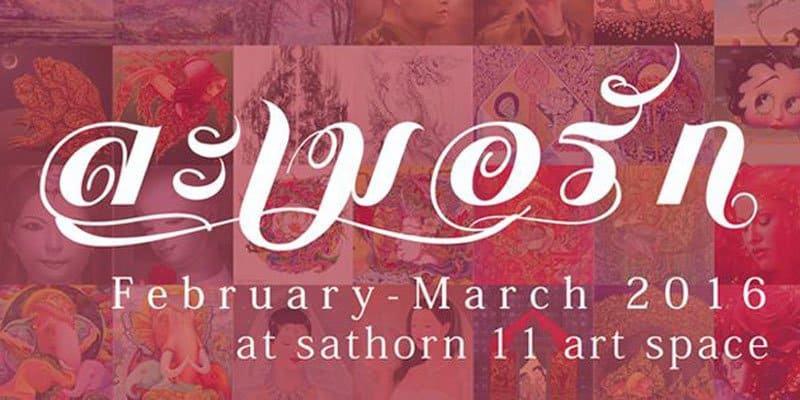 Opening: February 6 Until March 31
Where: Sathorn 11 Art Space, 404 Sathorn SOi 11, Bangkok, 10120
Sathorn 11 Art Space hosts L'amour: An exhibition of love – featuring pieces centering on "love" by 34 renowned Thai artists, including Chung Moolpinit (Ph.D.) (National Artist 2013), Dinhin Rakpng-Asoke, Prateep Kochabua and Rearngsak Boonyavanishkul. Free Entry.
Ongoing
Sathorn 11 Art Space – Thai by Ong-arj Loeamornpagsin
From January 9 through February 9
Where: Sathorn Soi 11, South Sathorn Road, Bangkok, Thailand 10120
Sathorn 11 Art Space will be hosting the opening night for Ong-arj Loeamornpagsin's solo exhibit titled 'Art that Reflects Thai Society' on January 9, from 19:00 onwards. Featuring 14 paintings and sculptures by the "Thai-hardcore" artist, the exhibit is dedicated to the expression and understanding of Thai cultural beliefs, politics and society. An internationally and locally well-known artist, Ong-arj is known for his expressionistic and sometimes cryptic artwork, which is often full of social satire and symbolism.
Lyla Gallery – Silent No More by Paphonsak La-or
December 23 until February 14
Where: 2nd Floor, Tapae Road, Muang, Chaing Mai
Chiang Mai based artist, Paphonsak La-or debuts his solo exhibition from December 23 at cultural landmark and fan-favorite art space, Lyla Gallery. Paphonsak's paintings feature distinct landscapes from the towns and districts affected by the 2011 tsunami and resulting radioactive leakage in Japan's Fukushima Prefecture.
Chamchuri Art Gallery – 4 Flows Watercolor Exhibit
Through 16 February
Where: Chamchuri Art Gallery, Chulalongkorn University, Jamjuree 8, Phayathai Road
Chamchuri Art Gallery host's an exhibition of watercolor paintings by some 60 established artists from 16:30 on 26 January through 16 February. The showcase will feature acclaimed works alongside never-before-seen paintings by Namchai Saensupha, Bhira Phokthavi, Direk Kingnok and Suphawat Hiranthanawiwat. Guest artists include Sukit Sukrakan, Boonkwang Noncharoen, Thongsuk Sawatnatee and Suwit Jaipom.
Adler Subhashok – Beyond A Shadow by Attasit Pokpong
January 16 at 18:00 until February 21st
Where: Adler Subhashok Gallery, 1603 Sukhumvit Soi 33, Sukhumvit Road, Klongtan Nuea
Attasit Pokpong, one of Thailand's top contemporary artist, known for his use of watercolor and oil, will be showcasing a solo exhibition at the lovely Adler art space. Beyond A Shadow explores the artist's fascination with the Sino-Asian female face and techniques of contrasting textures. This collection was created during the artist's 3 month residency in Paris.
Bangkok Art & Culture Centre: Abstract – The Truth of Art
Ongoing until February 21
Where: 939 Rama 1 Rd, Pathum Wan, Bangkok 10330
A retrospective of some 100 mixed media works by National artist Ithipol Thangchalok, ongoing through February 21 next year.
The Jim Thompson Art Center – The Making of Golden Teardrop
Until March 22
Where: 6 soi Kasemsan 2, Rama 1 rd., BTS National Stadium Station Ex.1, Bangkok
The Making of Golden Teardrop brings together more than 5,000 small brass sculptures shaping the Thong Yod dessert by the Thai artist Arin Rungjangas. The exhibition also displays a documentary and photographs from the artist's research. This installation was previously shown at the 2013's Venice Biennale.
100 Tonson Gallery – Chatchai Puipia: Sites of Solitude
Until April 3, 2016
Where: 100 Soi Tonson, Ploenchit Rd., Bangkok
Lowly or never previously presented self-portrait paintings, sculptures, drawings and guest-documentary materials are brought together in 'Chatchai Puipia: Sites of Solitude/Still-Life, Self-Portraiture and the Living Archive, Part 1'. Puipia holds a significant role in the Thai contemporary art scene with works reflecting as much on the self as on the country social context.
H Gallery – The Body You Want by Krit Ngamsom
Through 29 May
Where: H Gallery, 201 Sathorn Soi 12 Sathorn Silom, Bang Rak, Bangkok 10500.
H Gallery is set to showcase an exhibition of Krit Ngamsom's latest works from 18:00 onwards on January 28. The exhibition, which runs through 29 May, features Ngamsom's whimsical yet ironically crafted objects. His exhibit, "The Body You Want" will see H Gallery's spaces filled with works of various size inspired by toy robots.
H Gallery – Future's Ruins by Phillip Jablon
Through 29 May
Where: H Gallery, 201 Sathorn Soi 12 Sathorn Silom, Bang Rak, Bangkok 10500.
Also debuting from 28 January through 29 May, H Gallery will host an installation by US photographer and researcher, Phillip Jablon. The exhibit, titled, "Future's Ruins'" explores the US/Chiang Mai based photographer's documentation of the region's rapidly declining stand-alone movie theaters. The installation is part of Jablon's Southeast Asia Movie Theater Project, an ongoing photographic research mission.
Last Chance to See:
Until February 5
Where: Sofitel Sukhumvit 189 Sukhumvit Road, Bangkok
In this solo show, the Thai artist Rush Pleansuk tells a story of spiritual growth : "I tend to live in the past because my life is there".
The Art Center Chula – Michael Shaowanasai's Revisits
Until February 6
Where: 7th Floor, Office of Academic Resources, Chulalongkorn University, Phayathai Road, Bangkok
Multi-disciplinary artist and social activist, Michael Shaowanasai presents his latest collection of objets d'art from December 22 onwards at Chulalongkorn University – the place where he made his first debut. The upcoming exhibition is said to be "site-specific" and likely references the growth and evolution in his artistic journey.
Bangkok Citycity Gallery – Beejoir's #NRCSSM
Until February 7
Where: 13/3 Sathorn 1, South Sathorn Road, Bangkok
This multimedia art show deals with the notion of narcissism in the social media age. It is the first asian solo show by the Bangkok-based artist & curator Chris Bowden AKA Beejoir.
Submit your Art Event – Exhibition – Festival etc.
You can send us information about your upcoming art events and benefit from free coverage, contact us at [email protected].
U love Art. U can share it.
onarto.com is the leader and first art store dedicated to Thailand contemporary art, promoting more than 200 thai artists around the world. Answering to art collectors and artists, onarto now expand his activiy to promote Asian art and open its boundaries to creative designer, become a tool to connect creatives mind and art doers with art collectors and unique beauty lovers.