Galleries to Visit This Week – November 23
Hi Art Admirers, find out more about the ongoing and ending soon art events in Bangkok. Our summary will help you with that.
Last modification :
September 28, 2017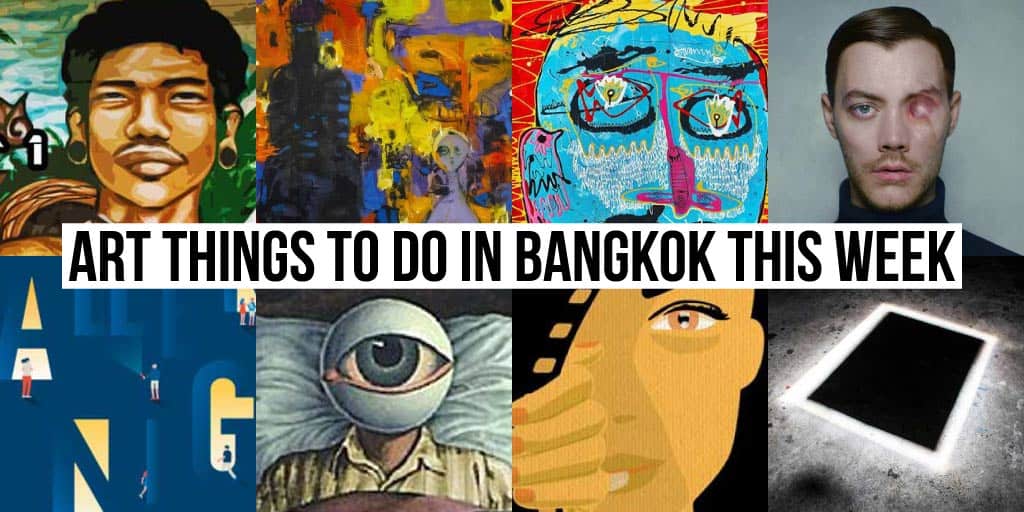 Art Activities worth your Attention in Bangkok from November 23 to November 29
Stay updated with our selection of the best art things to dive in this week.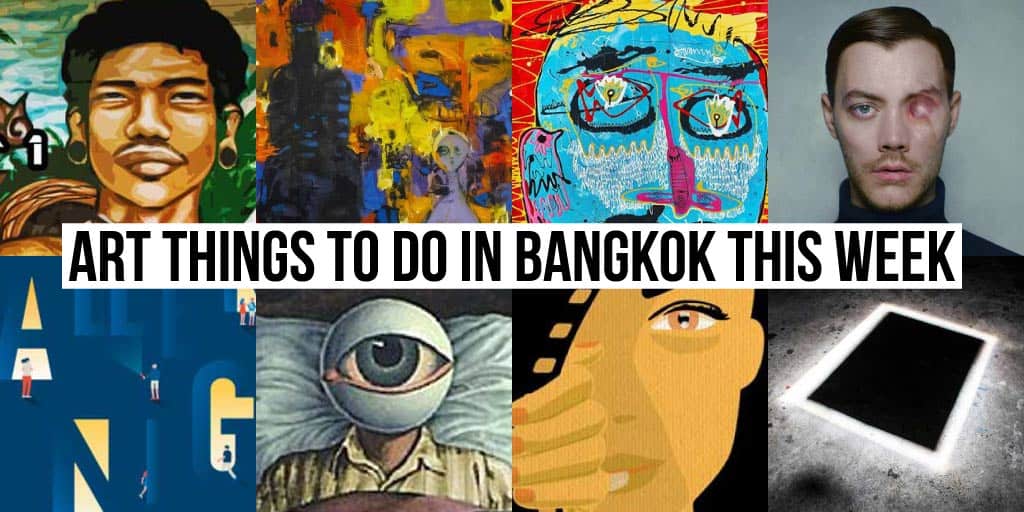 What's new?
Akko Art Gallery – Cats
Opening: November 23 at 6.30pm
Where: 919/1Sukhumvit Rd, Bangkok
A series of cats represented by the Japanese artist Kato.
The Jim Thompson Art Center – The Making of Golden Teardrop
Opening: November 26 at 6.30pm
Until March 22
Where: 6 soi Kasemsan 2, Rama 1 rd., BTS National Stadium Station Ex.1, Bangkok
The Making of Golden Teardrop brings together more than 5,000 small brass sculptures shaping the Thong Yod dessert by the Thai artist Arin Rungjangas. The exhibition also displays a documentary and photographs from the artist's research. This installation was previously shown at the 2013's Venice Biennale.
Serindia Gallery – The Chivalrous Hero
Opening: November 27 at 6pm
Until January 10
Where: O.P. Garden Soi Charoenkrung 36, Bangkok
The Singaporean painter Tay Bak Chiang features works inspired by Jin Yong's martial art novels.
Number 1 Gallery – Misgiving (Part 1)
Opening: November 27 at 6pm
Until December 26
Where: soi silom19, Bang Rak, Bangkok
Misgiving (Part 1) is a solo exhibition by the artist Rattapoom Piwpantamit.
Alliance Française – In Your Face
Opening: November 27 at 8pm
Where: 179 Thanon Witthayu, Lumpini, Pathum Wan, Bangkok
As part of the galleries night, Toot Yung Nomad Gallery puts together 20 French & Thai artists for a photo projection installation, and also offers a fashion Show by Madeaw and a DJ set by Marine Caillat.
Photographers: Agnes Dherbeys, Benjamin Mengelle, Cyril Caine, Delphine Blast, Denis Rouvre, Dorothee Smith, Eleonora Strano, Gerry Yaum, Gilles Berquet, Laurent Millet, Manit Sriwanichpoom, Marc Lathuilliere, Marwane Pallas, Montri, Toemsombat, Naraphat Sakarthornsap, Ohm Phanphiroj, Pierre Faure, Piyarat, Piyapongwiwat, Simon Kolton, Skall, Tada Hengsapkul, Thierry Fontaine
Thavibu Gallery – Changing Seasons
Opening: November 28 at 5pm
Until December 31
Where: Bangkok 10500
The art exhibition 'Changing Seasons' features new oil paintings by the Vietnamese artist Pham An Hai, conveying his personal interpretation of seasons.
La Lanta Fine Art – Ultradistancia
Opening: November 28 at 5pm
Where: Sukhumvit 31road, Bangkok
"ULTRADISTANCIA" exhibits kaleidoscopic compositions by the artist, photographer and producer Federico Winer, created from 15 views of the earth.
TARS Gallery – Untitled 1
Opening: November 28 at 6pm
Until January 8
Where: Sukhumvit soi 67, BTS Phra Khanong exit 1, Bangkok
Opening this Saturday right next to Rebel Art Space, TARS (The Artist Run Space) is the new gallery coming on the Bangkok art scene. 'Untitled 1' will feature mixed media artworks by Alexandre Lavet, David Delgado, Elissa Rae Ecker, Natanel Gluska, New-Territories, Peerawayt Krasaesom & Thomas Merret.
Rebel Art Space – Life/Light
]Opening: November 28 at 7pm
Where: Sukhumvit 67, Bangkok
The thematic of this year's Galleries' Night is light. As part of the event, Rebel Art Space curated the art exhibition 'Life – Light' featuring 16 artists' works in various media such as paintings, installation, photograph, sound, live performance:
'We need a light to shine into our mind to take us through a dark journey. We can see because of the light. We would like to have the light of life unite us together. Artists can independently interpret and create their work from light sparkling in their minds and their own life experiences. Hopefully the audience who will come into contact with this light will carry on the light of the artist's mind and enjoy this moment of their life.
Hof Art Space – HM The King's Speech
Opening: November 28 at 7pm
Where: W District Sukhumvit 67-71, Bangkok
To celebrate the 88th anniversary of his Majesty the King (5th December 2015), this exhibition puts together 89 works by as many artists inspired by The King's Speech.
WTF Gallery – Traverse
Opening: November 28 at 7pm
Until December 30
Where: 7 Sukhumvit Soi 51, Wattana, Klongton-Nua, Bangkok
The site-specific exhibition "Traverse" displays several installations by Jedsada Tangtrakulwong that refer to a walk through a 2.5 km road tunnel.
Ongoing
The Art Center – Dimensions Variable
Until December 4
Where: 7th Floor, Office of Academic Resources, Chulalongkorn University, Phyathai Rd, Pathumwan, Bangkok
JAM – Shadow Sweepers
Until December 5
Where: 41 Soi Rong Nam Kang (Charoen Rat Soi 1), Surasak, Bangkok
In this lighting Installation, the Japaneselight designer Go Ueda based in Bangkok uses mechanism to capture shadow variations.
The Jam Factory – The Who?
Until December 6
Where: 41/1-5 The Jam Factory, Charoennakorn Rd., Klongsan, Bangkok
Goja – Follow the Black Line (Last Part)
Until December 6
Where: Sukhhumvit 71, Soi 3 Pridi Banomyong 5/2, Bangkok
Watch the trailer of the previous part of this exhibition by Lust here: https://www.youtube.com/watch?v=ebz73U_EqQM
RMA Institute – The Optimists
Until December 12
Where: 238, Sukhumvit 22, Sainamthip 2, Bangkok
Alliance Française de Bangkok – Fantastic City

Until December 12
Opening: November 26 at 6pm
Where: 179 Thanon Witthayu, Lumpini, Pathum Wan, Bangkok
Speedy Grandchild – Cigarette Butt That Washed Off by the Tide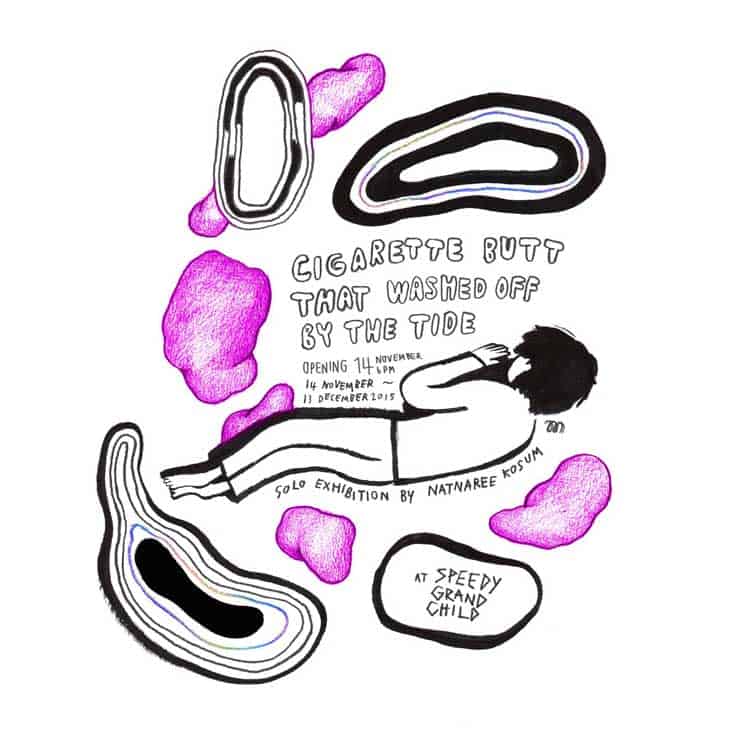 Until December 13
Where: 672/50-52 Soi Charoenkrung 28, Bangrak, Bangkok
An exhibition by Natnaree Kosum (MM.).
Number 1 Gallery – Burnt Petals
Until December 13
Where: soi silom19, Bang Rak, Bangkok
"Burnt petals : The beginning of mysterious flower" features 15 acrylics on canvas started in 2010 by Krissadank Intasorn.
Art Centre, Silpakorn University – Homo Faber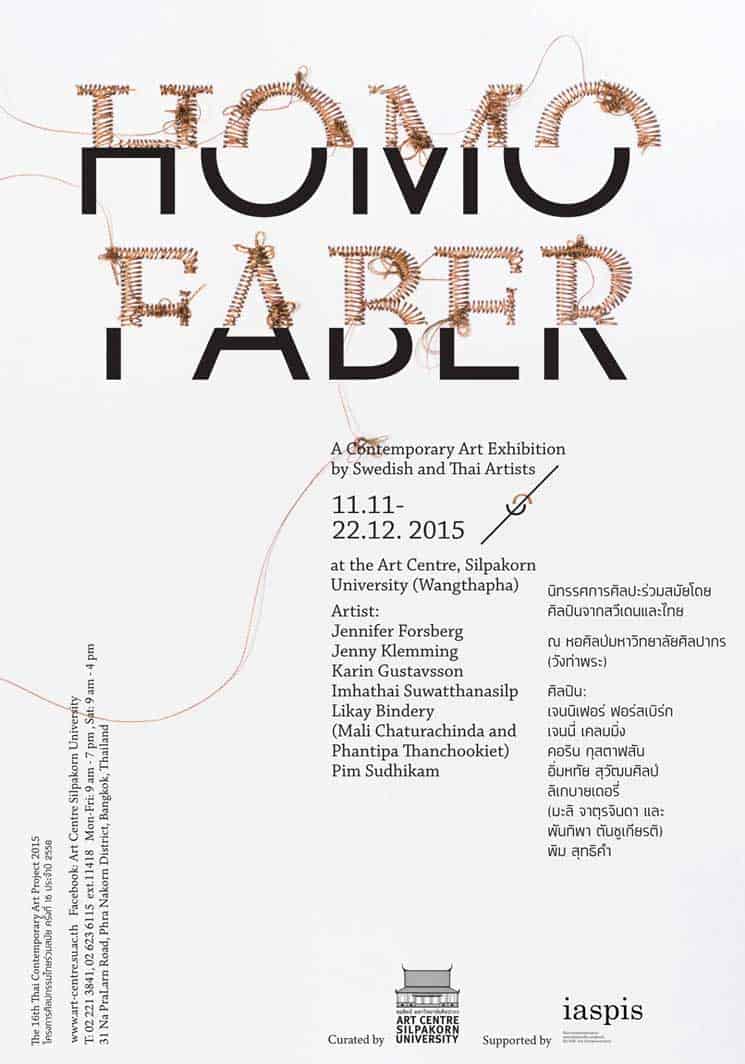 Until December 22
Where: 31 Silpakorn University, Na Pra Larn Road, Bangkok
Kathmandu-Photo Silom-Gallery – Under The Bridge
Until December 26
Where: 87 Pan Road, Silom, Bangkok
ATTA Gallery – For the Good
Until December 26
Where: 4,6 Chaorenkrung Soi 36, Charoenrkung Rd., Bangkok
Kalwit Studio & Gallery – PARP-PIM
Until December 27
Where: 119/14 Ruamrudee soi2, Wireless rd., Bangkok
H Project Space – Somboon Hormtientong – Recent Paintings
Until December 31
Where: 201 Sathorn Soi 12, Bangkok
Subhashok The Arts Centre – Once upon a time
Until December 31
Where: Soi Phrom Chit ,Sukhumvit 39, Bangkok
Once Upon a Time is an exhibition by Kitikun Mankit.
Numthong Gallery at Aree – Absurd Aesthetic
Until January 15
Where: 72/3 Soi Ari 5 nua Phahonyothin 7, Phahonyothin Road, Bangkok
Absurd Aesthetic is a solo exhibition by Anon Pairot.
Bangkok University Gallery – D'Unbreakable Teapots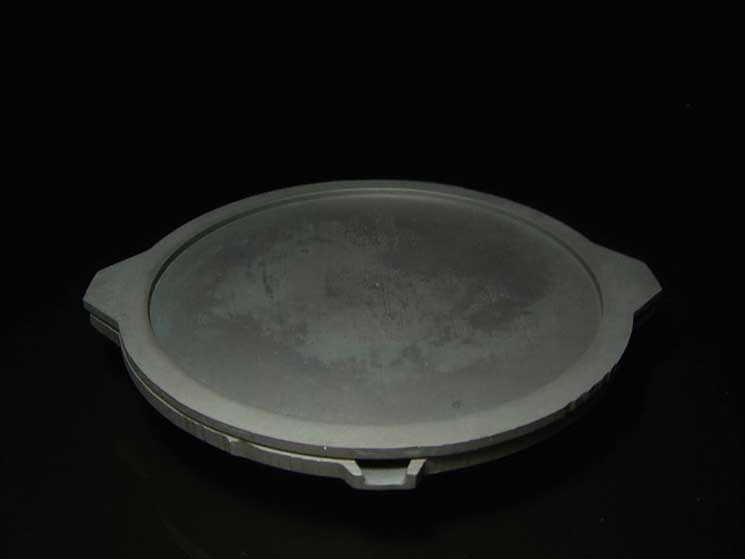 Until January 16
Where: 119 Rama 4 Road, Klong Toei, Bangkok
D'Unbreakable Teapots displays works by Surojana Sethabutra.
Pullman G Gallery – Popkapi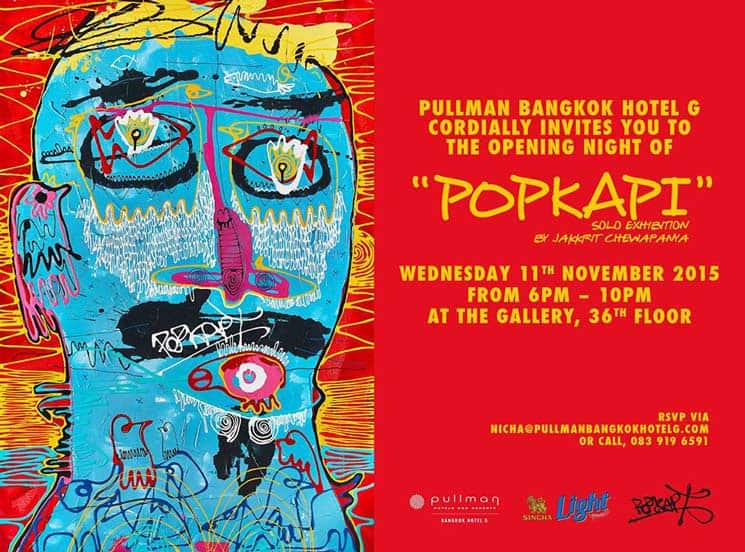 Until January 28
Where: Pullman Bangkok Hotel G, Floor 36, 188 Silom Road, Bangkok
100 Tonson Gallery – Chatchai Puipia: Sites of Solitude
Until April 3, 2016
Where: 100 Soi Tonson, Ploenchit Rd., Bangkok
Last Chance to See:
YenakArt Villa – Wensen Qi
Until November 30
Where: 69 Soi Prasat Suk, Bangkok
Bridge – Threshold Pt.3
Until November 30
Where: Charoen Krung, Yan Nawa, Sathorn, Bangkok
Submit your Art Event – Exhibition – Festival etc.
Send as info about your upcoming art event at [email protected]. Be sure that we will post it in our post next week!
U love Art. U can share it.
onarto.com is the leader and first art store dedicated to Thailand contemporary art, promoting more than 200 thai artists around the world. Answering to art collectors and artists, onarto now expand his activiy to promote Asian art and open its boundaries to creative designer, become a tool to connect creatives mind and art doers with art collectors and unique beauty lovers.