Art Events in Thailand at H Gallery, Bridge – November 9
Hey Bangkok! Need a splash of creativity? Then we have a good news for you! Check out our list of the best art activities this week!
Last modification :
September 28, 2017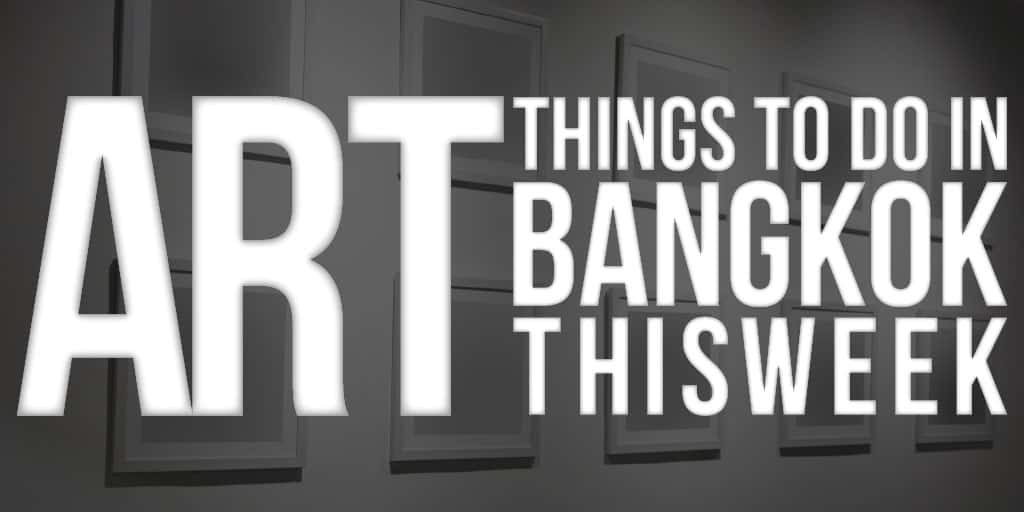 Art Things to do in Bangkok from November 9 to November 15
From 9 of November to 15 of November there are plenty of art events you would like to visit!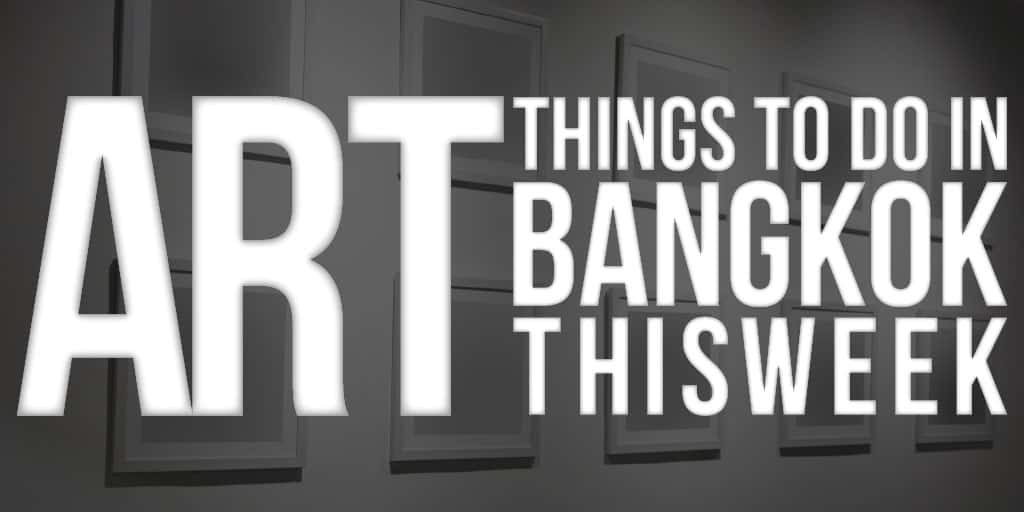 What's new?
ATTA Gallery – Give me Five
Opening: Wednesday, November 11 at 6.30pm
Where: 4,6 Chaorenkrung Soi 36, Charoenrkung Rd., Bangrak, Bangkok
Part of the I-Land Mini Exhibition, "Give Me Five" features new work by Taweesak Molsawat to celebrate Atta Gallery 5th Anniversary.
Art Centre, Silpakorn University – Homo Faber
Opening: Wednesday, November 11 at 6 pm
Where: 31 Silpakorn University, Na Pra Larn Road, Bangkok
The Group Show 'Homo Faber' brings together handcrafted contemporary works by 6 Swedish and Thai female artists, including Jennifer Forsberg, Jenny Klemming, Karin Gustavsson, Imhathai Suwatthanasilp, Pim Sudhikam, and Likay Bindery.
Alliance Française de Bangkok – Fantastic City
From November 12
Opening: November 26 at 6 pm
Where: 179 Thanon Witthayu, Lumpini, Pathum Wan, Bangkok
As part of the Greater Paris – Greater Bangkok event series, "Fantastic City II" is a sculptural work by Val, inspired by Bangkok's Chong Nonsi Walkway.
Bangkok University Gallery – D'Unbreakable Teapots
Opening: November 14 at 6 pm
Where: 119 Rama 4 Road, Klong Toei, Bangkok
D'Unbreakable Teapots displays works by Surojana Sethabutra.
Numthong Gallery at Aree – Absurd Aesthetic
Opening: November 14
Where: 72/3 Soi Ari 5 nua Phahonyothin 7, Phahonyothin Road, Bangkok
Absurd Aesthetic is a solo exhibition by Anon Pairot.
Subhashok The Arts Centre – Once upon a time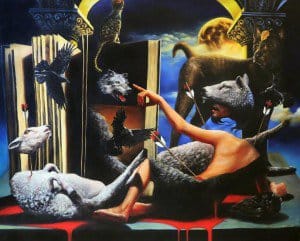 Opening: November 14 at 6 pm
Where: Soi Phrom Chit ,Sukhumvit 39, Bangkok
Once Upon a Time is an exhibition by Kitikun Mankit.
Cho Why – Vermouth Session #1
From November 15
Where: Soi Nana 17, Pom Prap Sattru Phai, Bangkok
Ongoing
Schemata Gallery – Present Tense
Until November 20
Where: Fl.1 Liberty Plaza, Thonglor, Sukhumvit 55, Bangkok
Thavibu Gallery – Disparity
Until November 21
Where: Bangkok 10500
BACC – Abstract: The Truth of Art
Until November 22
Where: Multi-Function Room, 1st floor
YenakArt Villa – Wensen Qi
Until November 30
Where: 69 Soi Prasat Suk, Bangkok
Bridge – Threshold Pt.3
Until November 30
Where: Charoen Krung, Yan Nawa, Sathorn, Bangkok
Threshold thread, part three marks the first year at Bridge Art Space.
Featuring Myrtille Tibayrenc (Toot Yung Art Space) curating Skall, and Brian Curtin (H Gallery) curating Dhanainun Dhanarachwattana, digital artists and photographers have been invited to investigate about concepts such as liminality or transition.
Liew Niyomkarn will give a sound art performance during the opening party.
The Art Center – Dimensions Variable
Until December 4
Where: 7th Floor, Office of Academic Resources, Chulalongkorn University, Phyathai Rd, Pathumwan, Bangkok
Through his abstract paintings, Kade Javanalikhikara conveys his longstanding interest in the human affects on environment.
The Jam Factory – The Who?
Until December 6
Where: 41/1-5 The Jam Factory, Charoennakorn Rd., Klongsan, Bangkok
Goja – Follow the Black Line (Last Part)
Until December 6
Where: Sukhhumvit 71, Soi 3 Pridi Banomyong 5/2, Bangkok
RMA Institute – The Optimists
Until December 12
Where: 238, Sukhumvit 22, Sainamthip 2, Bangkok
Kathmandu-Photo Silom-Gallery – Under The Bridge
Until December 26
Where: 87 Pan Road, Silom, Bangkok
An exhibition by Andrew McNeill, Under The Bridge brings together pictures of homeless people in Cardiff.
Kalwit Studio & Gallery – PARP-PIM
Until December 27
Where: 119/14 Ruamrudee soi2, Wireless rd., Bangkok
H Project Space – Somboon Hormtientong – Recent Paintings
Until December 31
Where: 201 Sathorn Soi 12, Bangkok
The Thai artist Somboon Hormtientong presents the latest collection of abstract paintings.
100 Tonson Gallery – Chatchai Puipia: Sites of Solitude
Until April 3, 2016
Where: 100 Soi Tonson, Ploenchit Rd., Bangkok
Lowly or never previously presented self-portrait paintings, sculptures, drawings and guest-documentary materials are brought together in 'Chatchai Puipia: Sites of Solitude/Still-Life, Self-Portraiture and the Living Archive, Part 1'. Puipia holds a significant role in the Thai contemporary art scene with works reflecting as much on the self as on the country social context.
Last Chance to See:
ATTA Gallery – Damage Control
Until November 14
Where: 4,6 Chaorenkrung Soi 36, Charoenrkung Rd., Bangrak, Bangkok
Soy Sauce Factory – Spirit of Sanamluang
Until November 15
Where: Soi 24 Charoenkrung road, Bangkok
This is the solo exhibition of the Thai photographer Cherdwood Sakolaya.
Rebel Art Space – Lin Zhi
Until November 15
Where: Sukhumvit 67, Bangkok
Whitespace Gallery – Bipolar
Until November 17
Where: one Sala Daeng 1, Rama 4 Road, Bangkok
Curated by Chol Janepraphaphan and Haeun Cho, Bipolar features works by South Korean and Thai artists Bark Se Hee, Chai Siris, Jeong Ho Jeong, Jang Won Seok, Praween Piangchompu and Supansa Thongsuk.
Submit your Art Event – Exhibition – Festival etc.
Are you ap to something interesting and artistic? Share details of your upcoming event with us at [email protected] and we will share it with our readers.
U love Art. U can share it.
onarto.com is the leader and first art store dedicated to Thailand contemporary art, promoting more than 200 thai artists around the world. Answering to art collectors and artists, onarto now expand his activiy to promote Asian art and open its boundaries to creative designer, become a tool to connect creatives mind and art doers with art collectors and unique beauty lovers.