Art Events at Galleries of Bangkok – October 26
Hi Art Admirers! Have no idea what art related things to do this month in Bangkok? Fasten your seatbelts, we prepared a selection of best art activities.
Last modification :
September 28, 2017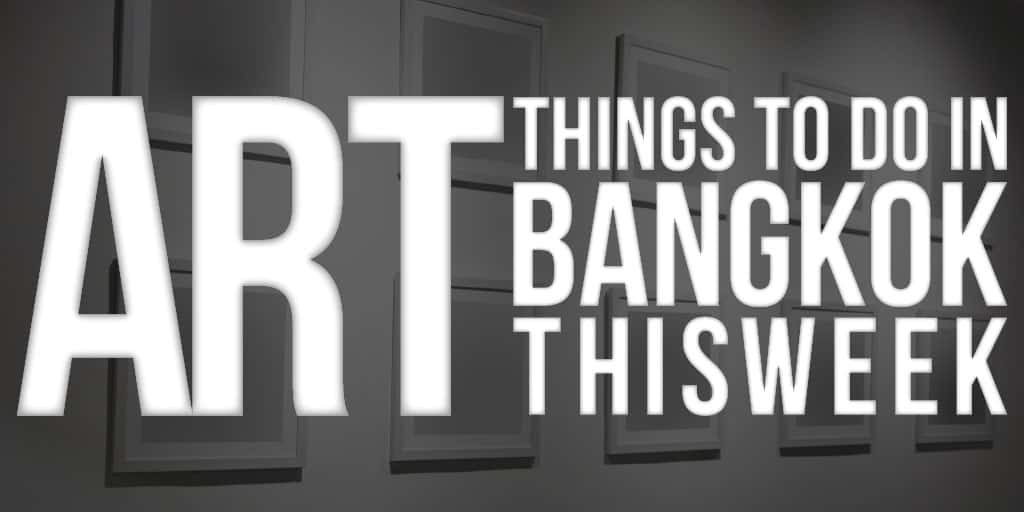 Art Things to do in Bangkok from October 26 to November 1
Ready for the summary of the most promising exhibitions and other art events in Bangkok? Then our new post is for you!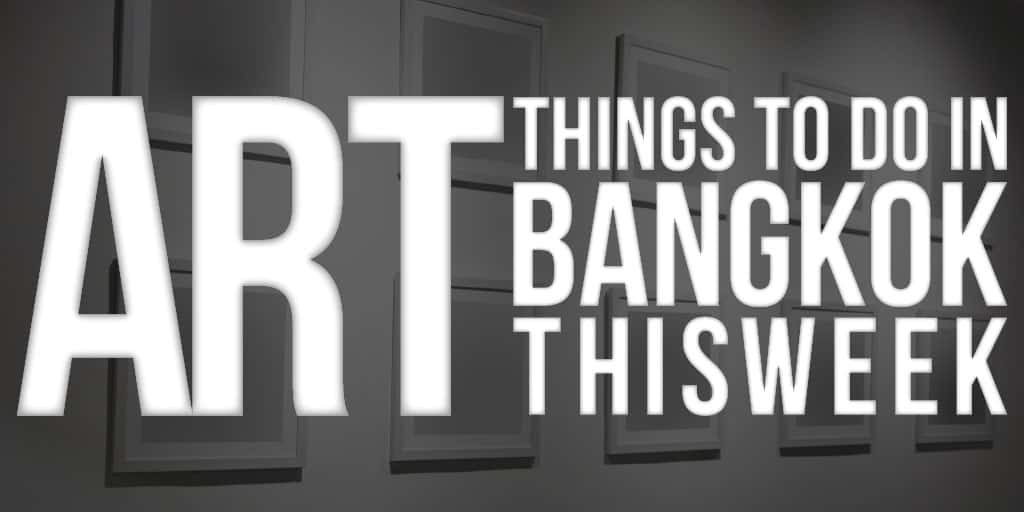 What's new?
Kalwit Studio & Gallery – PARP-PIM
Opening: Friday, October 30 at 7pm
Where: 119/14 Ruamrudee soi2, Wireless rd., Bangkok
The group exhibition "PARP-PIM" Mini Prints Project 2015 brings together 100 works by 56 artists from all over the world using various printmaking techniques.
Ongoing
Subhashok The Art Centre – Another Me
Until November 6
Where: Soi Phrom Chit ,Sukhumvit 39, Bangkok
This exhibition by Watchara Boonpokkrong and Nuttapol Kanjanamai is calling upon understanding person's complexity rather than upon fast and reducing judgment.
WTF Gallery – Dreaming Out Loud
Until November 7
Where: 7 Sukhumvit soi 51, Bangkok
An exhibition by the artist, creative director, teacher and art instigator Top Changtrakul, Dreaming Out Loud is an attempt of representing dreams and visions.
Alliance Française – Devata
Until November 8
Where: 179 Thanon Witthayu, Lumpini, Pathum Wan, Bangkok
ATTA Gallery – Damage Control
Until November 14
Where: 4,6 Chaorenkrung Soi 36, Charoenrkung Rd., Bangrak, Bangkok. The French/German artist Monika Brugger is a contemporary jewelry teacher.
"One of the themes in Monika Brugger's work is an oscillation between the potential for damage and the care needed to prevent it. It speaks of the everyday dance of survival that we are all involved in; how we try to protect and preserve ourselves, our possessions, our memories from life's small dangers and how time works against that effort."
Caroline Broadhead
Soy Sauce Factory – Spirit of Sanamluang
Until November 15
Where: Soi 24 Charoenkrung road, Bangkok
'Spirit of Sanamluang' is the solo exhibition by the Thai photographer Cherdwood Sakolaya.
Rebel Art Space – Lin Zhi
Until November 15
Where: Sukhumvit 67, Bangkok
Lin Zhi, modern Chinese Artist
Schemata Gallery – Present Tense
Until November 20
Where: Fl.1 Liberty Plaza, Thonglor, Sukhumvit 55, Bangkok
This solo exhibition by the Chiangrai-based artist Angkrit Ajchariyasophon is about time and evolution.
Thavibu Gallery – Disparity
Until November 21
Where: Bangkok 10500
The art event called Disparity displays Jirapat Tatsanasomboon's recent painting series, in which he revisits the Indian epic Ramayana.
BACC – Abstract: The Truth of Art
Until November 22
Where: Multi-Function Room, 1st floor
100 pieces have been selected amongst Ithipol Thangchalok's 50 years of creation. The Thai contemporary artist brings shapes of seeds, trees, walls, and human figures towards a geometric abstraction meant to lead to the truth of art.
YenakArt Villa – Wensen Qi
Until November 30
Where: 69 Soi Prasat Suk, Bangkok
The French artist Wensen Qi presents lacquer, silk and paper works in which he mixes influences by ancient Asian tradition and 20th century art movements.
Bridge – Threshold Pt.3
Until November 30
Where: Charoen Krung, Yan Nawa, Sathorn, Bangkok
Threshold thread, part three marks the first year at Bridge Art Space.
Featuring Myrtille Tibayrenc (Toot Yung Art Space) curating Skall, and Brian Curtin (H Gallery) curating Dhanainun Dhanarachwattana, digital artists and photographers have been invited to investigate about concepts such as liminality or transition.
Liew Niyomkarn will give a sound art performance during the opening party.
The Art Center – Dimensions Variable
Until December 4
Where: 7th Floor, Office of Academic Resources, Chulalongkorn University, Phyathai Rd, Pathumwan, Bangkok
Through his abstract paintings, Kade Javanalikhikara conveys his longstanding interest in the human impact on environmental issues.
H Project Space – Somboon Hormtientong – Recent Paintings
Until December 31
Where: 201 Sathorn Soi 12, Bangkok
The Thai artist Somboon Hormtientong presents a recent series of abstract paintings.
100 Tonson Gallery – Chatchai Puipia: Sites of Solitude
Until April 3, 2016
Where: 100 Soi Tonson, Ploenchit Rd., Bangkok
Lowly or never previously presented self-portrait paintings, sculptures, drawings and guest-documentary materials are brought together in 'Chatchai Puipia: Sites of Solitude/Still-Life, Self-Portraiture and the Living Archive, Part 1'. Puipia holds a significant role in the Thai contemporary art scene with works reflecting as much on the self as on the country social context.
Last Chance to See:
Heritage Bistro – MOTHER LAND
Until October 30
Where: Soi convent, Silom (Saladang BTS)
Hosted by Farmani Gallery, this group exhibition features works by Thaiwijit, Kitikong, Sutee, Udom and Thanoncahi.
Tadu Contemporary Art – Virtualscape
Until October 31
Where: 2nd flr., Thaiyarnyon Building,Soi Sukhumvit 87, Bangkok
Check the description: https://www.facebook.com/thebitstudio/videos/803221049794793/
BACC – Lost in Mind Forest
Until October 31
Where: People's Gallery
G1 Contemporary – Nelum
Until October 31
Where: Gaysorn Shopping Center, 999 Ploenchit Rd, Bangkok
Nelum features 12 recent acrylic and mixed media abstract paintings by the Thai artist Somneuk Huangtanapan.
BACC – Honey Earth – Mather Earth's Milk 2 (Fracking)
Until October 31
Where: People's Gallery P1-P2, 2nd floor
Serindia Gallery – By The Glass
Until October 31
Where: O.P. Garden Soi Charoenkrung 36, Bangkok
Jim Thompson Art Center – Missing Links (Part Two)
Until October 31
Where: 6 Soi Kasemsan 2, Rama 1 Rd., Bangkok
"Diaspora and Identity" is bringing up the biggest issues of Southeast Asia such as globlization and its impats on migration.
Kathmandu Photo Gallery – Game: Part I
Until October 31
Where: 87 Thanon Pan, Silom, Bang Rak, Bangkok
The Canadian artist Liam Morgan exhibits photographs of buffaloes taken during a rural trip around Thailand.
Numthong Gallery – Postcard of Love
Until October 31
Where: 72/3 Aree5 ( North ) Phahonyothin 7, Phahonyothin road, Bangkok
Ink & Lion Café –

 

'Tsu-na-ga-ri' – 'link/bond/connection'
Until November 1
Where: Ekamai 2, Bangkok
The artists Rika Sakai & Intani Thanapisitikul are two friends who came from different background and cultures and giving their distinctive visions on the notion of this link.
Pandora Art Gallery –

 Mother Nature
Until November 1
Where: 10/4 Soi Covent, Silom, Bangkok
Sudrak Khongpuang presents paintings of natural landscapes.
Goja – Hoa!
Until November 1st
Where: Sukhhumvit 71, Soi 3 Pridi Banomyong 5/2 Bangkok
Hoa! is a group exhibition by four Chiangmai artists: Orange, Sanchai, Kanaet & Mauv.
BACC – PAUSE
Until November 1
Where: Bangkok Art and Culture Centre, Main Gallery, 9th floor
Chomp – Mega Dot
Until November 2nd
Where: 63-65 Samsen road, Phra nakon, Bangkok
'Mega Dot' is the first show by Cartoon Siwan Sandlakorn and deals with one's specificities expression.
Share your Art Event – Exhibition – Festival etc.
Sumbit information about your upcoming art event and see its coverage in our blog next week by contacting us at [email protected].
U love Art. U can share it.
onarto.com is the leader and first art store dedicated to Thailand contemporary art, promoting more than 200 thai artists around the world. Answering to art collectors and artists, onarto now expand his activiy to promote Asian art and open its boundaries to creative designer, become a tool to connect creatives mind and art doers with art collectors and unique beauty lovers.