Art Events at Soy Sauce Factory, Jam and others – October 5
Hi Bangkok! We prepared a selection of the most exciting art event and exhibitions ongoing in Bangkok this week. Let us be your guide!
Last modification :
September 28, 2017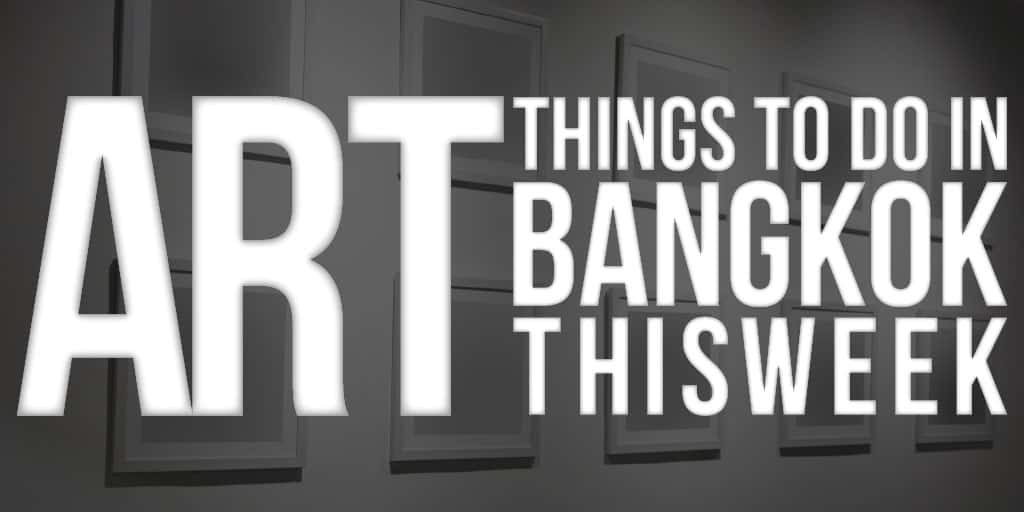 Art Activities to Dive Into in Bangkok 5-11 October
We hope that our weekly round ups of exhibitions ongoing in Bangkok keeps you busy! Here is a selection of new things to do this week.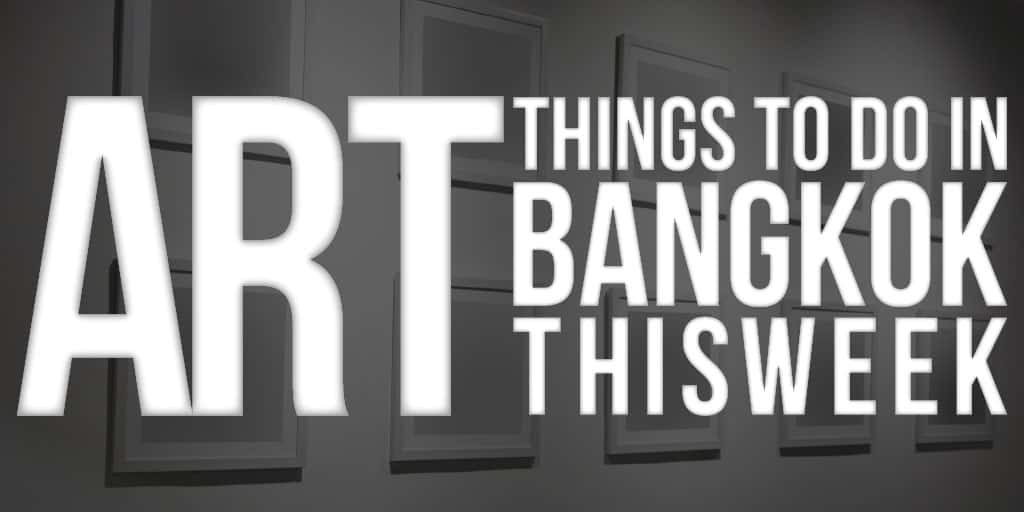 What's new?
ATTA Gallery – Damage Control
Opening: Wednesday October 7 at 6.30pm
Where: 4,6 Chaorenkrung Soi 36, Charoenrkung Rd., Bangrak, Bangkok
The French/German artist Monika Brugger is a contemporary jewelry teacher.
"One of the themes in Monika Brugger's work is an oscillation between the potential for damage and the care needed to prevent it. It speaks of the everyday dance of survival that we are all involved in; how we try to protect and preserve ourselves, our possessions, our memories from life's small dangers and how time works against that effort," – Caroline Broadhead
YenakArt Villa – Wensen Qi
Opening: Thursday October 8 at 7 pm
Where: 69 Soi Prasat Suk, Bangkok
The French artist Wensen Qi presents lacquer, silk and paper works in which he mixes influences by ancient Asian tradition and 20th century art movements.
BACC – Lost in Mind Forest
Opening: Friday October 9 at 5 pm
Where: People's Gallery
Kannika Jansuwan exhibits a series of oil painting executed with her left hand.
Speedy Grandchild – Wrlod Wrlod World
Opening: Saturday October 10 at 6 pm
Where: 672/50-52 Soi Charoenkrung 28 Bangrak, Bangkok
An exhibition by Poom Nuthong:
Long long time ago, after the sun has set at the horizon for two days. One rabbit trespassed a garden, and destroy golden apples owned by an ordinary boy. A volcano erupted violently. An alien from the seventh dimension has travelled through the mist of rainbow entering the garden to examine and harvest the golden apples, and also mutated pears. The boy then started his quest for retrieving his stolen golden apples.
Ongoing
The Jam Factory – Hope
Until October 17
Where: 41/1-5 The Jam Factory, Charoennakorn Rd., Bangkok
Hope features pictures by the photographer Patrick Brown.
Adler Subhashok Gallery – Wu Jin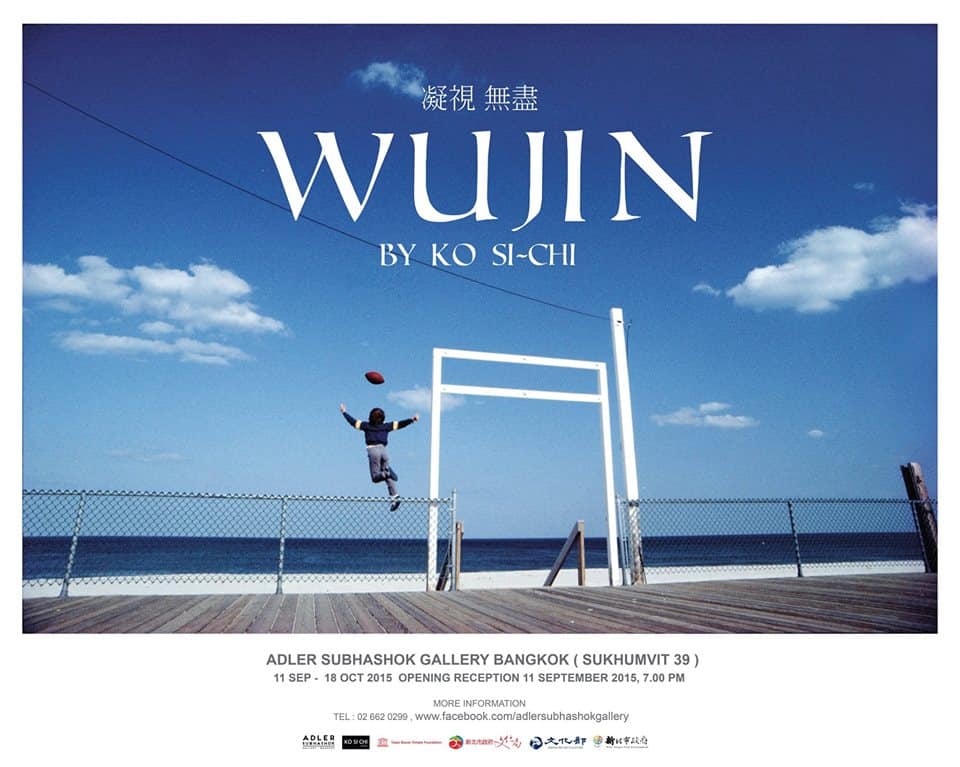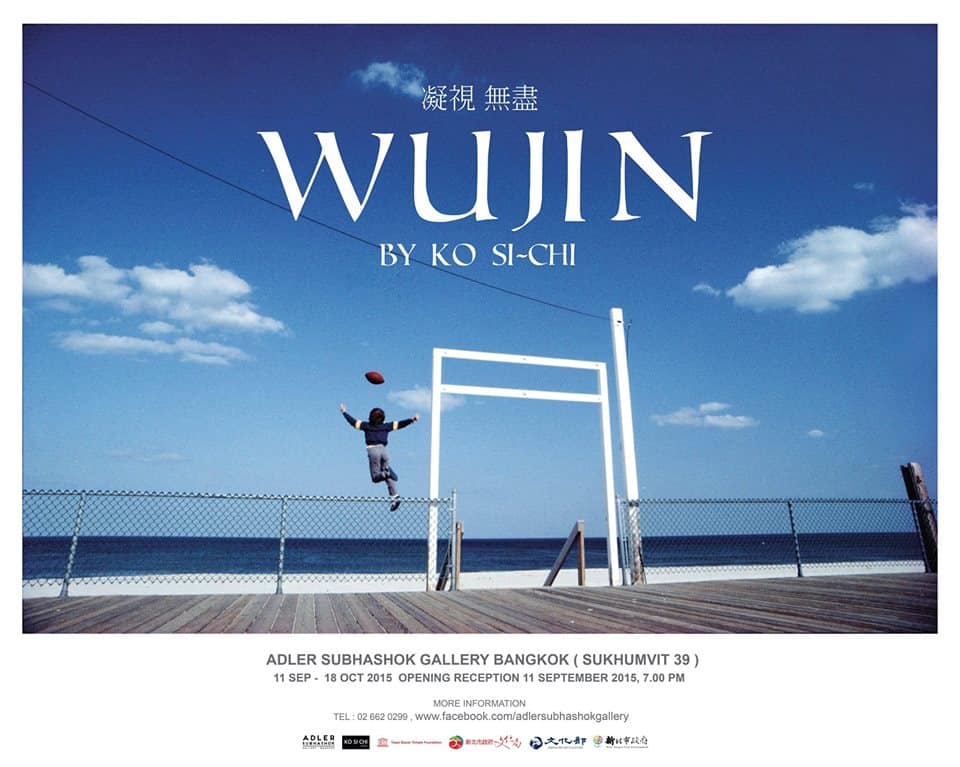 Until October 18
Where: 160/3 Soi Sukhumvit 33, Sukhumvit Road, Bangkok
Sathorn 11 Art Space – Blood Sweat Rust
Until October 20
Where: Sathorn Soi 11, South Sathorn Rd., Bangkok
For his first Solo Exhibition, Sarawut Thaichuai portrays the Thai working class.
Silpakorn Art Centre – Silpa: Transform
Until October 22
Where: 31 Silpakorn University, Na Pra Larn Road, Bangkok
This exhibition at the Silpakorn University Art Centre celebrates the 123 years of Silpa Bhirasri.
Jam – Memento Mori
Until October 23
Where: 41 Soi Rong Nam Kang (Charoen Rat Soi 1), Sathorn, Bangkok
BACC – P ROX IMITY – Part II
Until October 25
Where: Main Gallery, 7th floor
Heritage Bistro – MOTHER LAND
Until October 30
Where: Soi convent, Silom (Saladang BTS)
Hosted by Farmani Gallery, this group exhibition features works by Thaiwijit, Kitikong, Sutee, Udom and Thanoncahi.
G1 Contemporary – Nelum
Until October 31
Where: Gaysorn Shopping Center, 999 Ploenchit Rd, Bangkok
BACC – Honey Earth – Mather Earth's Milk 2 (Fracking)
Until October 31
Where: People's Gallery P1-P2, 2nd floor
Surapol Phanyawachira's exhibition reflects on the notion of development.
Serindia Gallery – By The Glass
Until October 31
Where: O.P. Garden Soi Charoenkrung 36, Bangkok
The British artist Louise Truslow explores the artistic possibilities offered by glass.
Jim Thompson Art Center – Missing Links (Part Two)
Until October 31
Where: 6 Soi Kasemsan 2, Rama 1 Rd., Bangkok
Kathmandu Photo Gallery – Game: Part I
Until October 31
Where: 87 Thanon Pan, Silom, Bang Rak, Bangkok
The Canadian artist Liam Morgan exhibits photographs of buffaloes taken during a rural trip around Thailand.
Numthong Gallery – Postcard of Love
Until October 31
Where: 72/3 Aree5 ( North ) Phahonyothin 7, Phahonyothin road, Bangkok
'Post card of Love' features about 50 recent printings and water-colored paintings by Kraisak Chirachaisakul.
Ink & Lion Café –

 

'Tsu-na-ga-ri' – 'link/bond/connection'
Until November 1
Where: Ekamai 2, Bangkok
The artists Rika Sakai & Intani Thanapisitikul are two friends coming from different countries and offering their distinctive visions on the notion of link.
Goja – Hoa!
Until November 1st
Where: Sukhhumvit 71, Soi 3 Pridi Banomyong 5/2 Bangkok
BACC – PAUSE
Until November 1
Where: Bangkok Art and Culture Centre, Main Gallery, 9th floor
Chomp – Mega Dot
Until November 2nd
Where: 63-65 Samsen road, Phra nakon, Bangkok
'Mega Dot' is the first show by Cartoon Siwan Sandlakorn and deals with one's specificities expression.
Subhashok The Art Centre – Another Me
Until November 6
Where: Soi Phrom Chit ,Sukhumvit 39, Bangkok
This exhibition by Watchara Boonpokkrong and Nuttapol Kanjanamai is a call to focus on understanding individual's complexity rather than on fast and reducing judgment.
Soy Sauce Factory – Spirit of Sanamluang
Until November 15
Where: Soi 24 Charoenkrung road, Bangkok
'Spirit of Sanamluang' is the solo exhibition by the Thai photographer Cherdwood Sakolaya.
Schemata Gallery – Present Tense
Until November 20
Where: Fl.1 Liberty Plaza, Thonglor, Sukhumvit 55, Bangkok
This solo exhibition by the Chiangrai-based artist Angkrit Ajchariyasophon deals with time and a state of mutation.
BACC – Abstract: The Truth of Art
Until November 22
Where: Multi-Function Room, 1st floor
100 Tonson Gallery – Chatchai Puipia: Sites of Solitude
Until April 3, 2016
Where: 100 Soi Tonson, Ploenchit Rd., Bangkok
Last Chance to See:
Alliance Française Bangkok – PACHIMON
Until October 10
Where: 179 Thanon Witthayu, Lumpini, Pathum Wan, Bangkok
Art Centre – Behind the painting
Until October 10
Where: Silpakorn University, Bangkok
Number 1 Gallery – Truth
Until October 11
Where: 919/1 The Silom Galleraia Bld., 4 Fl., 401-402, Silom Rd., Soi 19, Bangrak, Bangkok
Submit your Art Event – Exhibition – Festival etc.
Are you an art event organizer? You could help us keep our Art news fresh! Just contact us at [email protected].
U love Art. U can share it.
onarto.com is the leader and first art store dedicated to Thailand contemporary art, promoting more than 200 thai artists around the world. Answering to art collectors and artists, onarto now expand his activiy to promote Asian art and open its boundaries to creative designer, become a tool to connect creatives mind and art doers with art collectors and unique beauty lovers.