Exhibitions and Art Events in Bangkok – September 28
Hi Art lovers. Nothing to do this week? With our summary of the best things to do in Bangkok, it is not a problem anymore. Enjoy!
Last modification :
September 28, 2017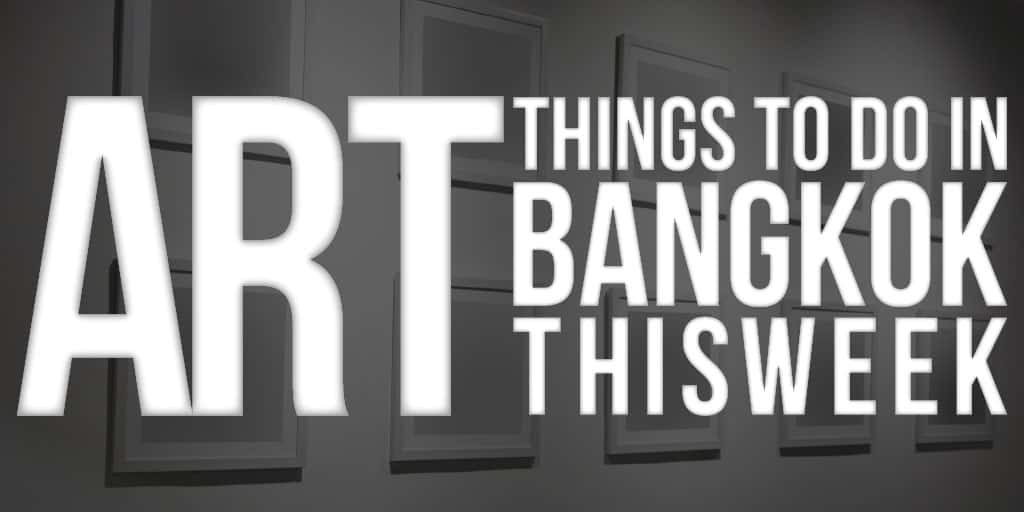 How to Stay Cretive in Bangkok from September 28 to October 04
Have no plans for the week? Let us help you with it. Here you will find the most exciting art events to attend in Bangkok from 28 of September to 4 of October.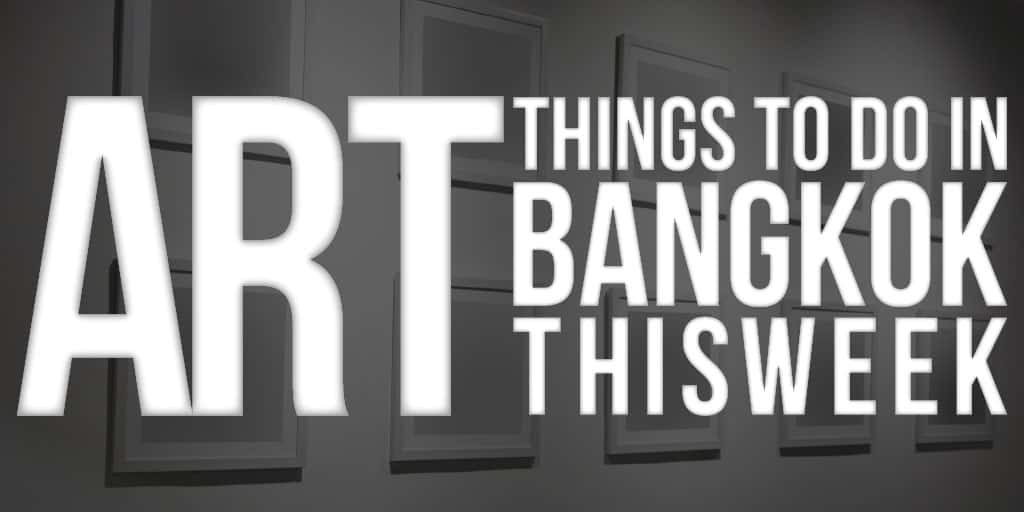 What's new?
Serindia Gallery – By The Glass
Opening: October 1st at 6pm
Where: O.P. Garden Soi Charoenkrung 36, Bangkok
The British artist Louise Truslow explores the artistic possibilities offered by glass.
Soy Sauce Factory – Spirit of Sanamluang
Opening: October 2 at 7pm
Where: Soi 24 Charoenkrung road, Bangkok
'Spirit of Sanamluang' is the solo exhibition by the Thai photographer Cherdwood Sakolaya.
Goja – Hoa!
Opening: October 2 at 7pm
Where: Sukhhumvit 71, Soi 3 Pridi Banomyong 5/2 Bangkok
Hoa! is a group exhibition by 4 Chiangmai artists: Orange, Sanchai, Kanaet & Mauv.
Chomp – Mega Dot
Opening: October 2 at 8pm
Where: 63-65 Samsen road, Phra nakon, Bangkok
'Mega Dot' is the first show by Cartoon Siwan Sandlakorn and deals with one's specificities expression.
Numthong Gallery – Postcard of Love
Opening: October 3 at 6pm
Where: 72/3 Aree5 ( North ) Phahonyothin 7, Phahonyothin road, Bangkok
'Post card of Love' features about 50 recent printings and water-colored paintings by Kraisak Chirachaisakul.
Ongoing
Alliance Française Bangkok – PACHIMON
Until October 10
Where: 179 Thanon Witthayu, Lumpini, Pathum Wan, Bangkok
Curated by Myrtille Tibayrenc and presented by Toot Yung Gallery, this solo exhibition by the French photographer Claude Estèbe is part of the Photo Bangkok Festival and explores the notion of copy in Asian cultures.
Art Centre – Behind the painting
Until October 10
Where: Silpakorn University, Bangkok
Co-organized by the Bangkok's Japan Foundation and the Silapakorn University's Art Centre and curated by Hiroyuki Hattori, "Behind the Painting" is Chulayarnnon Siriphol's solo exhibition. Following his participation in the Artist Residence Program at the Aomori Contemporary Art Centre (ACAC) in Japan, the exhibited artworks have been inspired by Sri Burapha's 1937 novel.
Number 1 Gallery – Truth
Until October 11
Where: 919/1 The Silom Galleraia Bld., 4 Fl., 401-402, Silom Rd., Soi 19, Bangrak, Bangkok
For his solo exhibition, the emerging artist Kittisak Thapkoa presents a series of graphic drawings on canvas around the subject of sin and populated with evils.
The Jam Factory – Hope
Until October 17
Where: 41/1-5 The Jam Factory, Charoennakorn Rd., Bangkok
Hope features pictures by the photographer Patrick Brown.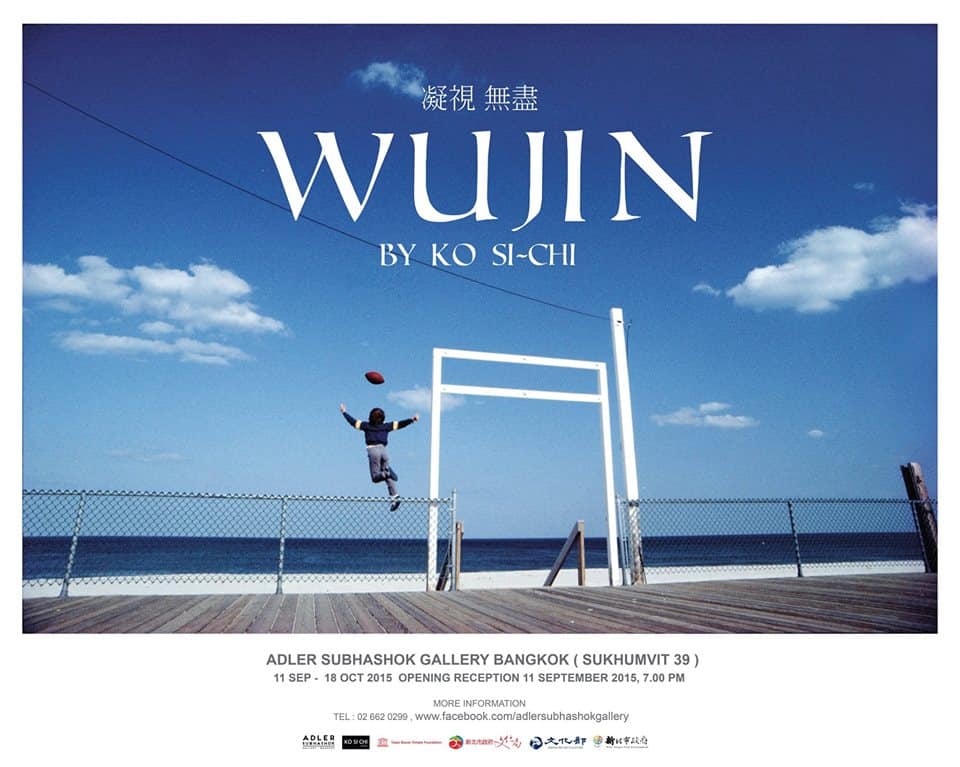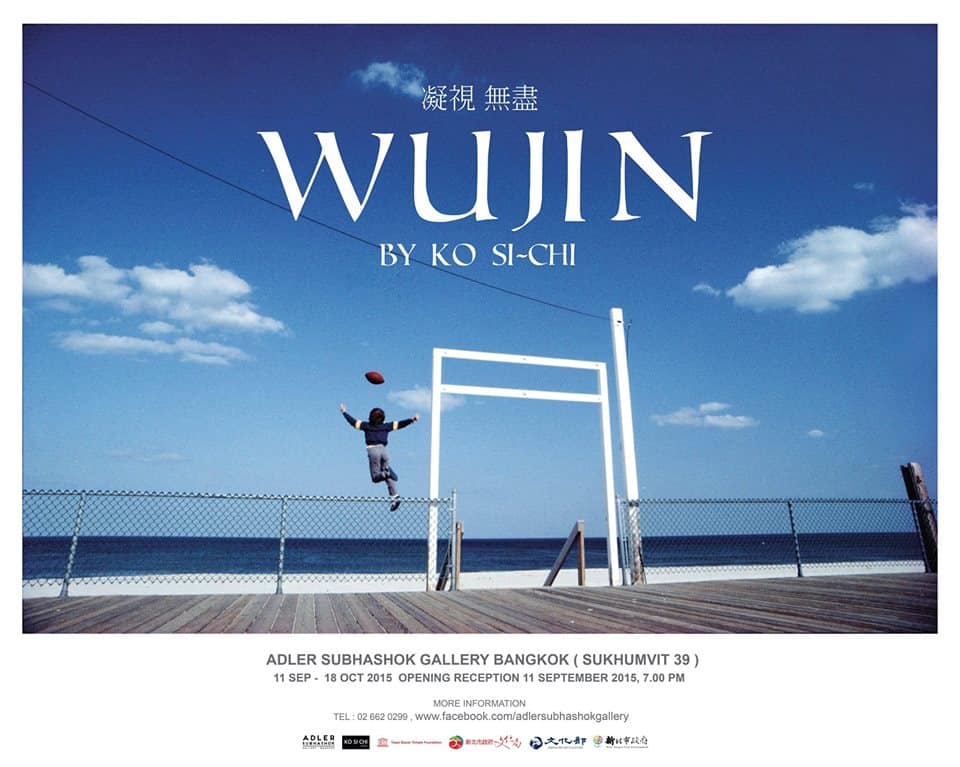 Until October 18
Where: 160/3 Soi Sukhumvit 33, Sukhumvit Road, Bangkok
Sathorn 11 Art Space – Blood Sweat Rust
Until October 20
Where: Sathorn Soi 11, South Sathorn Rd., Bangkok
Silpakorn Art Centre – Silpa: Transform
Until October 22
Where: 31 Silpakorn University, Na Pra Larn Road, Bangkok
This exhibition at the Silpakorn University Art Centre celebrates the 123 years of Silpa Bhirasri.
Jam – Memento Mori
Until October 23
Where: 41 Soi Rong Nam Kang (Charoen Rat Soi 1), Sathorn, Bangkok
BACC – P ROX IMITY – Part II
Until October 25
Where: Main Gallery, 7th floor
Heritage Bistro – MOTHER LAND
Until October 30
Where: Soi convent, Silom (Saladang BTS)
G1 Contemporary – Nelum
Until October 31
Where: Gaysorn Shopping Center, 999 Ploenchit Rd, Bangkok
Jim Thompson Art Center – Missing Links (Part Two)
Until October 31
Where: 6 Soi Kasemsan 2, Rama 1 Rd., Bangkok
Kathmandu Photo Gallery – Game: Part I
Until October 31
Where: 87 Thanon Pan, Silom, Bang Rak, Bangkok
Ink & Lion Café –

 

'Tsu-na-ga-ri' – 'link/bond/connection'
Until November 1
Where: Ekamai 2, Bangkok
BACC – PAUSE
Until November 1
Where: Bangkok Art and Culture Centre, Main Gallery, 9th floor.
Subhashok The Art Centre – Another Me
Until November 6
Where: Soi Phrom Chit ,Sukhumvit 39, Bangkok
Schemata Gallery – Present Tense
Until November 20
Where: Fl.1 Liberty Plaza, Thonglor, Sukhumvit 55, Bangkok
BACC – Abstract: The Truth of Art
Until November 22
Where: Multi-Function Room, 1st floor
100 Tonson Gallery – Chatchai Puipia: Sites of Solitude
Until April 3, 2016
Where: 100 Soi Tonson, Ploenchit Rd., Bangkok
Lowly or never previously presented self-portrait paintings, sculptures, drawings and guest-documentary materials are brought together in 'Chatchai Puipia: Sites of Solitude/Still-Life, Self-Portraiture and the Living Archive, Part 1'. Puipia holds a significant role in the Thai contemporary art scene with works reflecting as much on the self as on the country social context.
Last Chance to See:
Neilson Hays Library – In the blink of an eye
Until September 30
Where: 195 Surawong Road, Bangkok
26 photographers from the Bangkok Photographers Group present 70 pictures representing the opening and closing processes of the camera shutter.
HOF Art Space – MYA

Until September 30
Where: W District between Sukhumvit 69 – 71
Curated by the artist Sakwut Wisesmanee willing to bring together a group of renowned fashion photographers producing 'spicy' works, "MYA" features photographs by 'Paktai Latin' (including Chamni Thipmanee, Nopadon Chotasiri, Amarit Chusuwan, Chira 'Neng' Wichaisuthikul, Surat 'Jo' Jariyawattanawijit, Surasak 'Rang' Ittirit) that reflect about women.
WTF – Weatherproof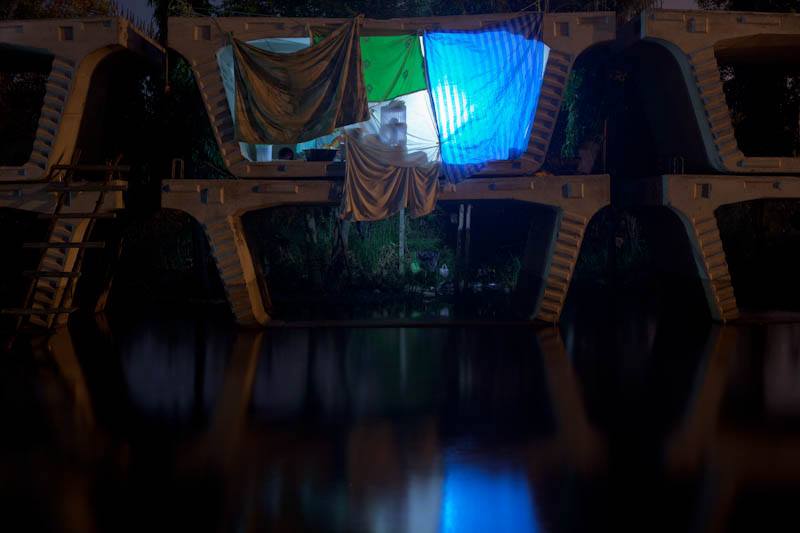 Until September 30
Where: 7 Sukhumvit Soi 51 Wattana Klongton-Nua, Bangkok
Curated by Ark Fongsmut, 'Weatherproof' highlights the beauty behind the damages from the last Tsunami (2004), Severe Flooding (2011) and Earthquake (2014), through photographs by the Thai artists Angkrit Ajchariyasophon, Dansoung Sungvornveshapan, Miti Ruangkritya, Rasiguet Sookkarn, Soopakorn Srisakul and Withit Chanthamarit.
Rebel Art Space – Indo/Thailand
Until 30 September
Where: Sukhumvit 67, BTS: Prakanong, Wattana, Bangkok
The exhibition brings together works by the Indian artists Palash Paul & Avijit Mukherjee and the Thai artists Madee Pattanasri, Pipat Saksirikasemkul & Suriya Chayacharoen.
Chomp – THE GENESIS

Until September 30
Where: 63-65 Samsen road, Phra nakon, Bangkok
Amonwan Dolly Mirpuri presents cross-cultural symbolism artworks inviting to a philosophical journey towards self-realization.
Kalwit studio & gallery – EQUABLE
Until October 3
Where: 119/14 Ruamrudee soi2, Wireless rd., Bangkok
This exhibition displays works by Soichiro Shimizu, Natanel Gluska, Wal Chirachaisakul, Mongkontuch Sittatanakorn, Manee Meejai, Lili Taechamongkalapiwat, Navin Tantanadaacha and Aphipol Techamangkhalanon.
Hansar Bangkok – Dual & Bisections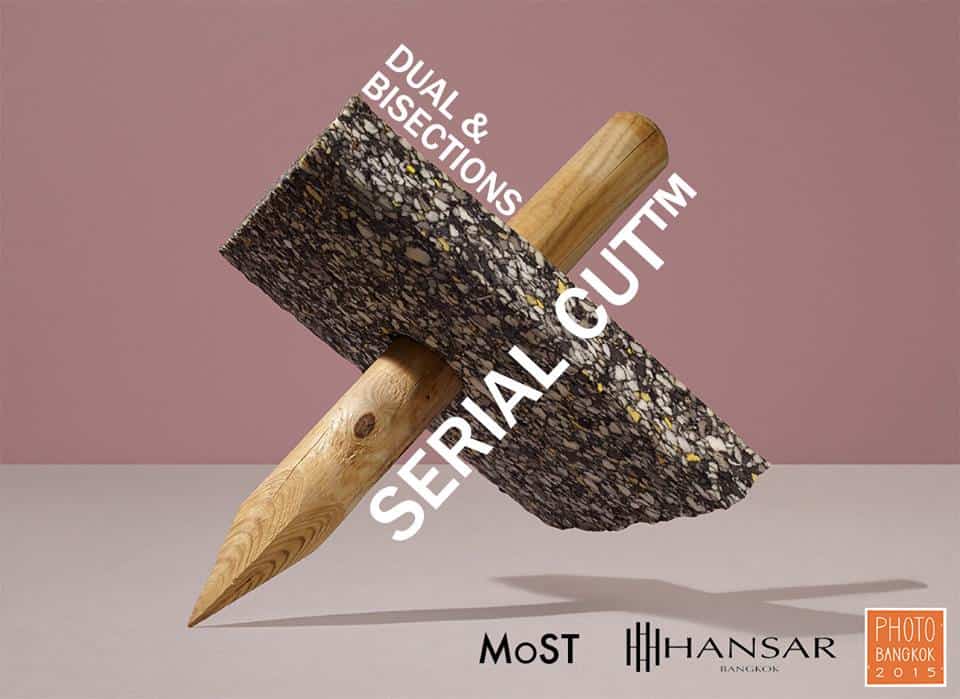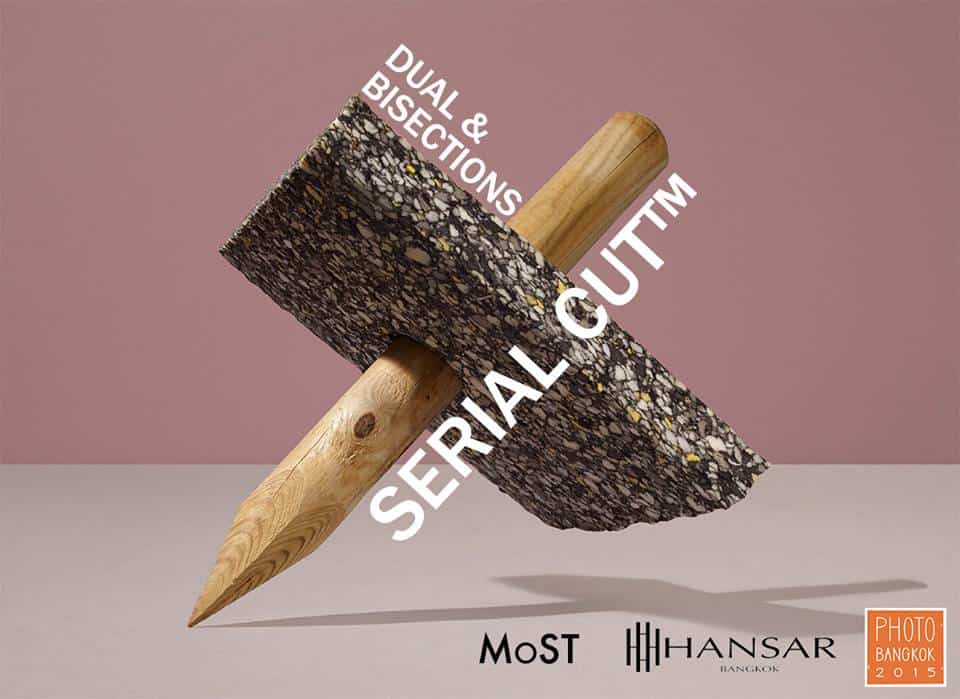 Until October 4
Where: 3, Soi Mahatlek Luang 2, Rajdamri Road, Bangkok
ATTA Gallery – Aeon Profit – Piano Forte
Until October 4
Where: OP Garden, Unit 1109, Charoenkrung 36, Bangrak, Bangkok
The installation exhibition 'Aeon Profit – Piano Forte' creates links between pianos and jewelry through works by the A5 art collective, including Adam Grinovich, Romina Fuentes, and Annika Pettersson.
RMA Institute – Selected Works
Until October 4
Where: 238, Sukhumvit 22, Sainamthip 2, Bangkok
For PhotoBangkok 2015, the American photographer Ralph Gibson exhibits more than 30 selected photographs.
Submit your Art Event – Exhibition – Festival etc.
Send us a message describing your art event at [email protected] and we will post it next time in our blog.
U love Art. U can share it.
onarto.com is the leader and first art store dedicated to Thailand contemporary art, promoting more than 200 thai artists around the world. Answering to art collectors and artists, onarto now expand his activiy to promote Asian art and open its boundaries to creative designer, become a tool to connect creatives mind and art doers with art collectors and unique beauty lovers.