Rooftop Gallery Bangkok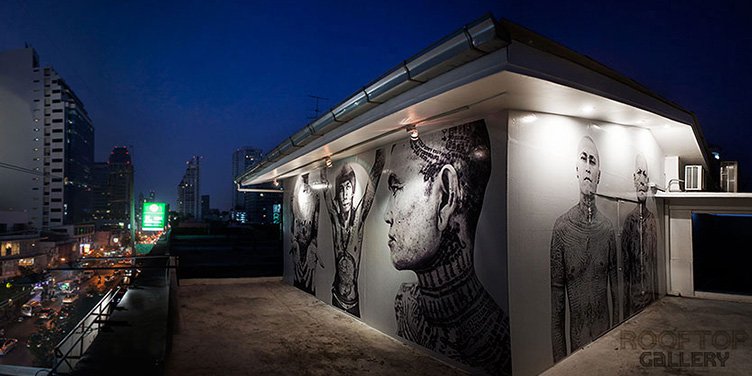 The Rooftop gallery Bangkok has been established by Hossein Farmani, the Farmani Gallery in 2003 as a contemporary photography gallery space to carry on his passion for discovering, collecting and sharing photo-based artworks. The Farmani Gallery is a perfect complement to Hossein Farmani's many other photographic endeavors.
In 2012 Farmani gallery established at Le Leela Hotel and the Rooftop gallery in Bangkok, in order to showcase the international work to Asian markets and discover great Asian photographers.
About Rooftop Gallery Bangkok
Address
Rooftop Gallery
440/10 Sukhumvit 55 ( Thong Lor) , rooftop
Bangkok, Thailand 10110
BTS Thonglo
Opening Hours
By appointment only
Website  www.farmanigallery.com
Facebook www.facebook.com/rooftopGalleryBangkok
Telephone (+66) 0915736841, 0877056668
Mail  nicky@farmanigallery.com, lillian@iawardsinc.com