Ne'na Contemporary Art Space Gallery Chiang Mai
Ne'Na Contemporary Art Space Gallery Chiang Mai is an artist-run residency program in the northern of Thailand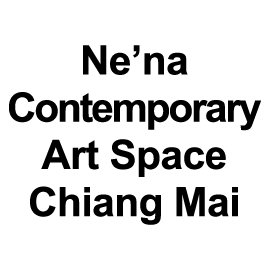 This art place has temporarily closed
Artist in Residence Program
Ne'Na Contemporary Art Space Gallery Chiang Mai is an artist-run residency program in the northern of Thailand. The program gives artists the opportunity to develop and expand their work and engage in intercultural exchange amidst a supportive network of local and international artists. Ne'-Na invites and welcomes artists to learn about the traditional northern Thai (Lanna) culture, and to explore possibilities in sustainable, self-sufficient living. The residency program is a platform for international artists to negotiate the traditional and popular art and culture of Thailand through their works.
About Ne'na Contemporary Art Space Gallery Chiang Mai
Address
Ne'na Contemporary Art Space
Monfai Cultural Center
Living Museum 6 soi7 khor, Sukasem Road, T. Partan, A.Muang
Chiang Mai, Thailand
Opening Hours
Website www.nena-artspace.com
Facebook www.facebook.com/Galerie.Panisa
Telephone (+66) 089 266 6547
Mail [email protected]
Details about Ne'na Contemporary Art Space Gallery Chiang Mai
U love Art. U can share it.
onarto.com is the leader and first art store dedicated to Thailand contemporary art, promoting more than 200 thai artists around the world. Answering to art collectors and artists, onarto now expand his activiy to promote Asian art and open its boundaries to creative designer, become a tool to connect creatives mind and art doers with art collectors and unique beauty lovers.