Mizuma Gallery was founded by Sueo Mizuma in 1994, Tokyo and expanded to Gillman Barrack and Singapore in 2012. Their aim is to create a contemporary gallery to promote Japanese artists in the region, to introduce a new, young talents for South East Asia to the international platform.
To achieve this they have exchanging art projects between East Asia and South East Asia. The gallery organizes exhibitions featuring Indonesia's forerunner artists. Also, participates yearly in Art Stage Singapore, and Art Basel Hong Kong.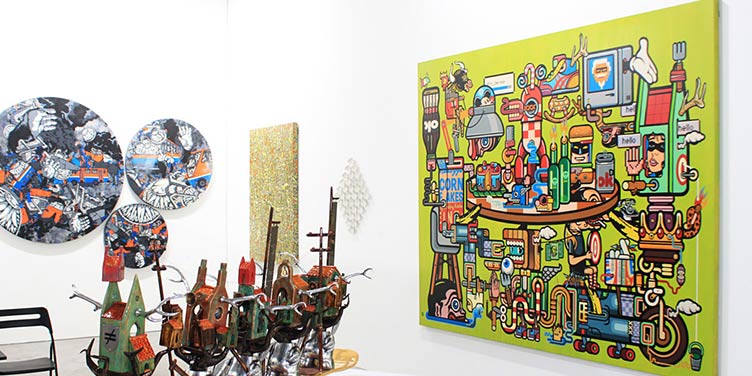 Furthermore, the gallery has featured with many Japanese artists such as  Aida Makoto, Amano Yoshitaka, Tenmyouya Hisashi, Ikeda Manabu, Aiko Miyanaga, and Yamaguchi Akira. It has showcased the work of renown East Asian artists such as Ken + Julia Yonetani, Jun Nguyen-Hatsushiba, Ai Weiwei, and Du Kun.
Website Link: https://www.mizuma.sg/
Facebook Page Link: https://www.facebook.com/MizumaGallery/
Facebook Events Link: https://www.facebook.com/pg/MizumaGallery/events/