La Luna Gallery Chiang Mai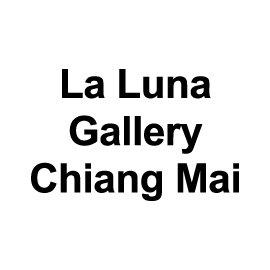 This gallery has been permanently closed.
La Luna Gallery Chiang Mai has showcased, since 2004, the work of a number of talented emerging artists from Thailand, Malaysia, Myanmar and Vietnam. Although some of those who have exhibited here are well-known, most are up-and-coming experimental artists such as Trinh Truan from Vietnam, who has since gone on to exhibit in New York. Within its multi-floor 400 metre square venue are displays of paintings, photos, prints, sculptures and design products. A unique cooperation with the Elephant Parade makes La Luna Gallery the sole seller in Thailand of the miniature elephants created by Thai and European artists. La Luna Gallery also cooperates with interior designers and offers special deals to developers.
About La Luna Gallery Chiang Mai
Address
La Luna Gallery
90 Charoenraj Rd. T.Watgate, A.Muang
Chiang Mai, Thailand 50000
Opening Hours
Website www.lalunagallery.com
Facebook 
Telephone (+66) 05 330 6678
Mail laluna@lalunagallery.com