Hanart TZ Gallery opened in November in 1983. It is notable as a pioneer in exploring the Chinese cultural map for over 30 years. It has represented and worked with countless artists now internationally prominent. With the mission of introducing new Chinese contemporary art both to Asia region and internationally. Soon the gallery becomes a magnet for both established and emerging artists of greater China art world from Mainland China, Taiwan, and Hong Kong as well as the international diaspora.
The gallery has organized many significant shows, for example, international exhibitions of monumental sculptures by the celebrated Taiwanese sculptor Ju Ming at South Bank Centre in London (1991), Place Vendome in Paris (1997-1998) and Brandenburg Gate in Berlin (2003); A Strange Heaven, Photography from China, Taiwan and Hong Kong (Europe tour, 2003); Liu Guosong (Liu Kuo-sung) at Palace Museum, Beijing (2007); Zhang Xiaogang, Fang Lijun, Feng Mengbo at Galerie Rudolfinum, Prague (2008)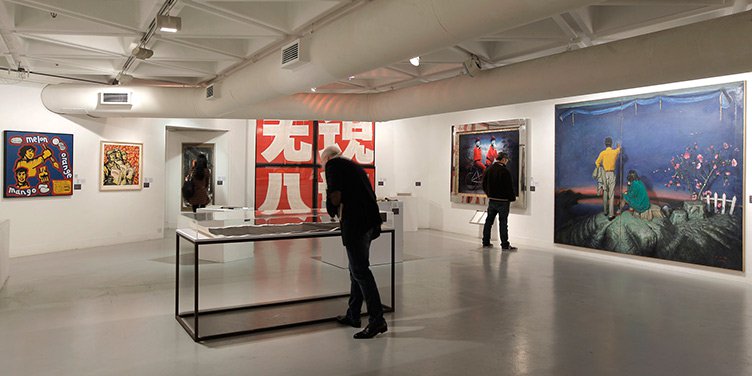 In 2010, the Gallery has opened a new exhibition space called Hanart Square for featuring shows of experimental art and installations. Besides for that, They believe that publication and intellectual discourse are critical to encouraging creativity and spreading information. In 2015, the gallery published a major book called 3 Parallel Artworlds: 100 Art Things from Chinese Modern History, featuring texts by fourteen international scholars and interpretations of one hundred Chinese artworks from the past century. In addition, they want to focus on building links and exchanges with artists and scholars of the Pan-Asia region.
Website Link: https://www.hanart.com/
Facebook Page Link: https://www.facebook.com/Hanart.TZ.Gallery
Facebook Events Link: https://www.facebook.com/pg/Hanart.TZ.Gallery/events/