Gallery Alliance Française de Bangkok
Alliance Francaise de Bangkok is the very first French-Thai cultural center of the country to have been established in 1912 in the capital.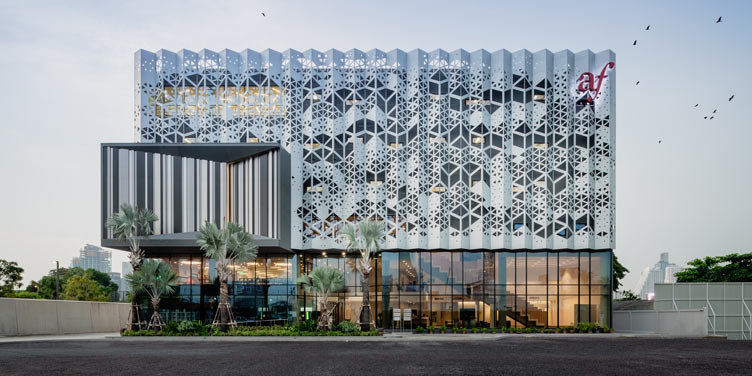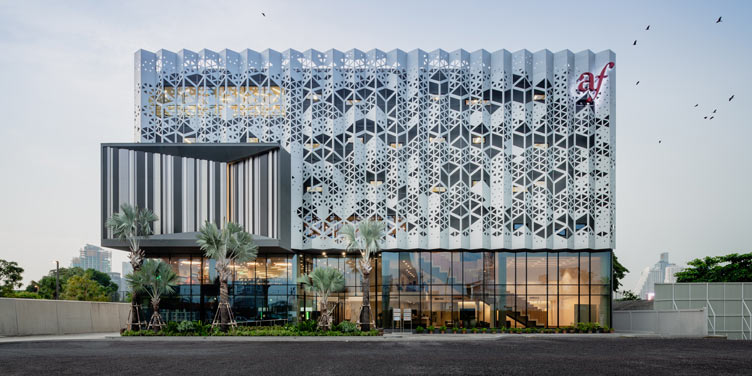 Established in 1912, Alliance Française de Bangkok is the first Franco-Thai cultural center of the country and is under the patronage of H.R.H Princess Maha Chakri Sirindhorn. It is not only dedicated to the teaching and learning of the French and Thai language but strives to create a crossroad between the French and the Thai culture as well.
The cultural center, which recently relocated to the Lumpini area, is open every day of the week. From 9 am to 6 pm on Mondays, 10:30 am to 7:30 pm from Tuesdays to Fridays, 8:30 am to 7:30 pm on Saturdays and 8:30 am to 4:30 pm on Sundays.
It has become a reference in terms of cultural sharing and learning. The center offers language courses or private classes for children as well as for adults and also certifications. They also have a media library available for people that want to work, learn or simply read while enjoying a contemporary setting with available wifi and books.
They also put at the disposal of visitors a digital library with 70.000 digital sources available including newspaper and magazines. But the cultural exchange is not based solely on the language but also on the teaching and learning of different forms of art that are part of one's cultural heritage. That's why it possible to take part in fashion and design courses to learn and develop new skills.
The center is known to offer diverse cultural and art programs to the public such as theatre plays, music concerts, piano recitals, and art exhibitions. The Alliance Francaise de Bangkok's gallery intends to promote artists from different horizons and put different styles in perspective, that is why they regularly host various exhibitions for the public. But they also rent spaces like the auditorium for concerts, events, conferences, movies screenings, etc., art gallery, conference rooms, and a dance studio.
Details about Gallery Alliance Française de Bangkok
U love Art. U can share it.
onarto.com is the leader and first art store dedicated to Thailand contemporary art, promoting more than 200 thai artists around the world. Answering to art collectors and artists, onarto now expand his activiy to promote Asian art and open its boundaries to creative designer, become a tool to connect creatives mind and art doers with art collectors and unique beauty lovers.