Gagosian Gallery was opened in 1979 in Los Angeles by Larry Gagosian, one of the world's foremost modern and contemporary art galleries and Hong Kong is one of the branches galleries of Gagosian Gallery. Larry Gagosian expanded his activities to New York, inaugurating his first Chelsea gallery with an exhibition of works from the Pop art collection of Emily and Burton Tremaine.
From 1989–1996 he owned a gallery at 65 Thompson Street in Soho with the renowned dealer Leo Castelli, where they showed Ellsworth Kelly, Roy Lichtenstein, Bruce Nauman, and other leading artists of the post-war generation.
The contemporary program features the work of leading international artists including Georg Baselitz, Ellen Gallagher, Andreas Gursky, Jeff Koons, Takashi Murakami, Anselm Kiefer, Ed Ruscha, Richard Serra, Taryn Simon, Rachel Whiteread, and many others. Additionally, unparalleled historical exhibitions are prepared and presented on the work of legendary artists such Roy Lichtenstein, Piero Manzoni, Claude Monet, Jackson Pollock, Cy Twombly, Andy Warhol, and others.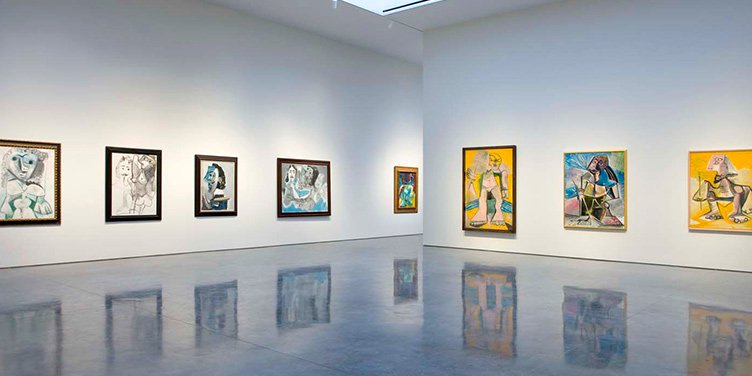 Nowadays, there are 16 galleries worldwide —5 in New York City, 1 in Beverly Hills, 1 in San Francisco, 3 in London, 2 in Paris, and 1 in Rome, Athens, Geneva, and Hong Kong, designed by world-renowned architects including Caruso St John, Richard Gluckman, Richard Meier, Jean Nouvel, Selldorf Architects, and wHY Architecture.
Significantly, the gallery publishes scholarly exhibition catalogs and artist monographs, as well as catalogues raisonnés. Since 2012, an innovative and engaging magazine on the gallery's art and artists have been published four times per year.
Website Link: https://www.gagosian.com/
Facebook Page Link: https://www.facebook.com/GagosianGallery/
Facebook Events Link: https://www.facebook.com/pg/GagosianGallery/events/