Art Events in Thailand : May 23 – May 29
Hola Art Lovers! Here's a round up of the best new art exhibitions and events to check out in Bangkok, Thailand.
Last modification :
September 28, 2017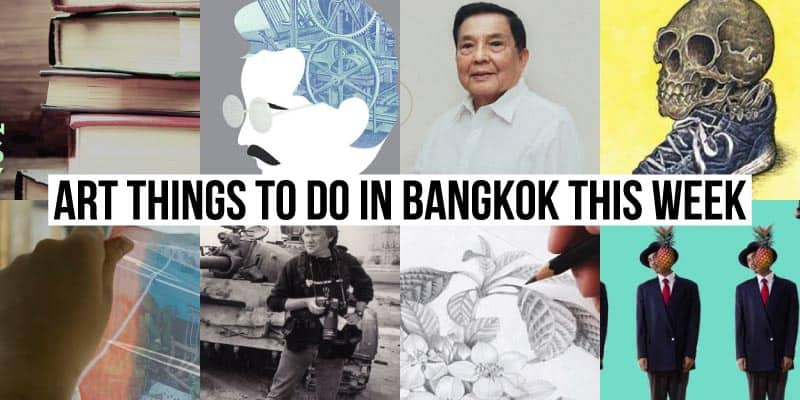 Thailand Art Events – May 23 – May 29
Hello, Art Fans! Here's our weekly round-up of some great fairs, events and art exhibitions going on in Bangkok.
What's New
Ardel Gallery of Modern Art – Graphic Arts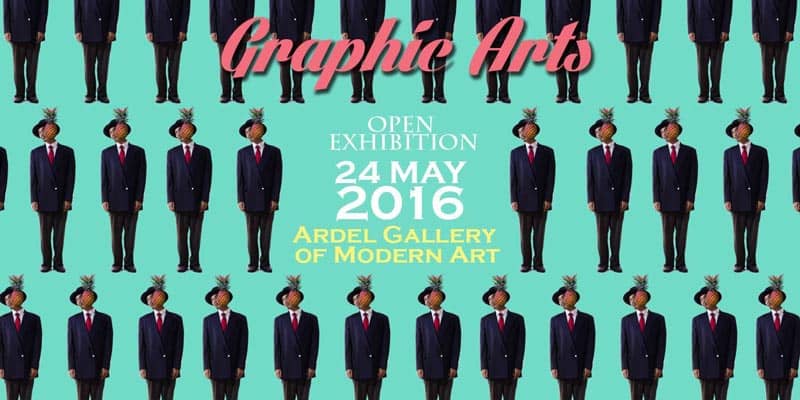 When: Tuesday, May 24, from 18:00 (through June 7)
Where: Ardel Gallery of Modern Art, 99/45 moo. 18 Km 10.5, Boromratchonnanee Rd., Taveewathana, Bangkok
Ardel Gallery presents an exhibition of art theses by the graduating class of Painting Sculpture and Graphic Arts – Silpakorn University. The exhibition will run through June 7, 2016. 
Cho Why – "A View From the Edge" Exhibition by David Longstreath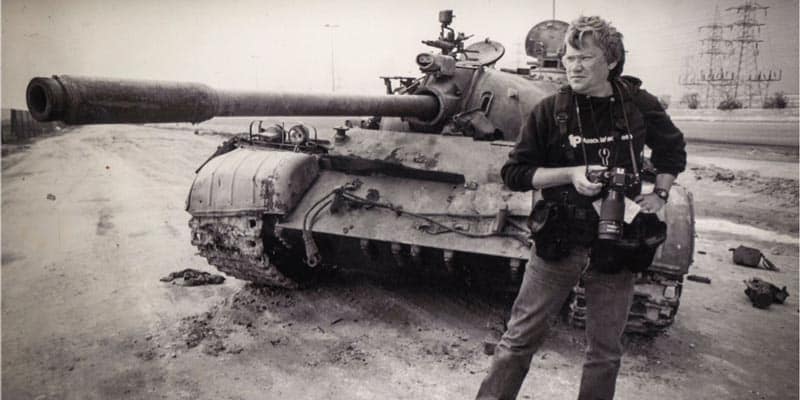 When: Friday, May 27, from 18:30 – 23:30
Where: Cho Why, Soi Nana 17, Pom Prap Sattru Phai, Chinatown, Bangkok
Team Pulitzer Prize winner David Longstreath exhibits a collection of his incredible photographs documenting some of the most historic moments across the globe at Cho Why this Friday from 18:30 onward. In 1997, David was assigned as the Chief Photographer for Southeast Asia, based in Bangkok. His work at the Asian Tsunami, the death of Pol Pot and Mother Teresa's funeral are to be an integral part of the upcoming exclusive showcase at Cho Why.
GOJA – TRK and Sadam Yoshizawa Art Exhibition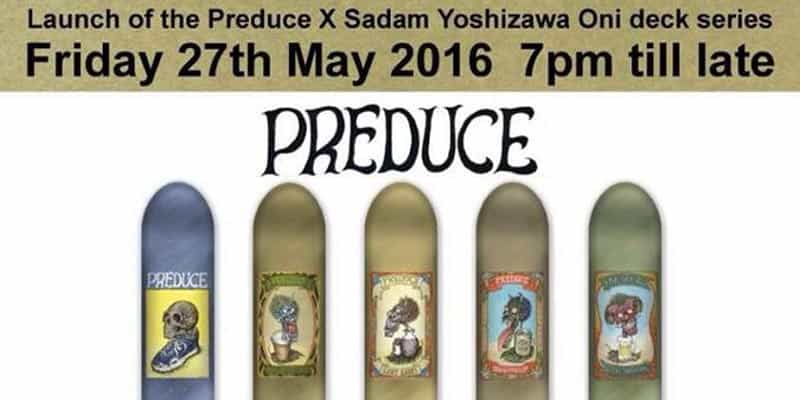 When: Friday, May 27, from 19:00
Where: GOJA, Sukhhumvit 71, Soi 3 Pridi Banomyong 5/2 Bangkok, Klong Toey 
Goja Gallery presents illustrations and graphics from Thai artist Thun Puchpen "TRK" and crosshatching/pointillism artist Sadam Yoshizawa, hailing from Sendai, Japan.
Neilson Hays Library – Book Sale May 28 & 29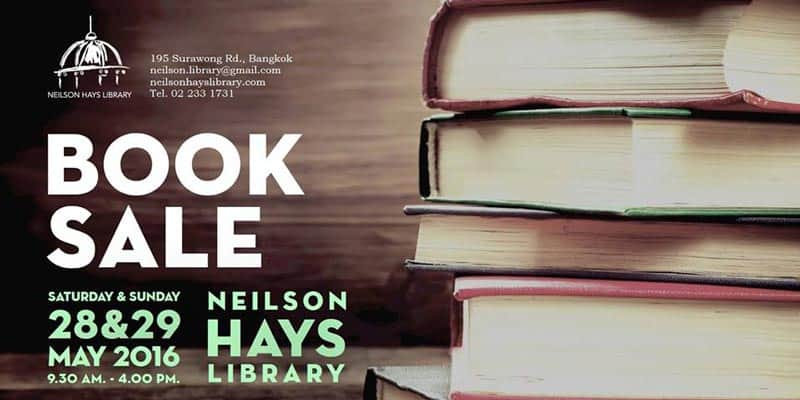 When: Saturday, 28 May – Sunday 29 May, from 9:30 through 16:00
Where: Neilson Hays Library, 195 Surawong Road, Bangkok, 10500
Neilson Hays Library's popular Used Book Sale returns this May 28-29. Don't miss this chance to purchase thousands of high-quality English language books, magazines and more at an extremely discounted price (starting from 20 THB each). There will also be a special table with rare and old books while Hot Wheels Pizza Truck will be stationed with food and refreshments for purchase. 
Bangkok Art and Culture Centre – The 11th Bangkok Music Forum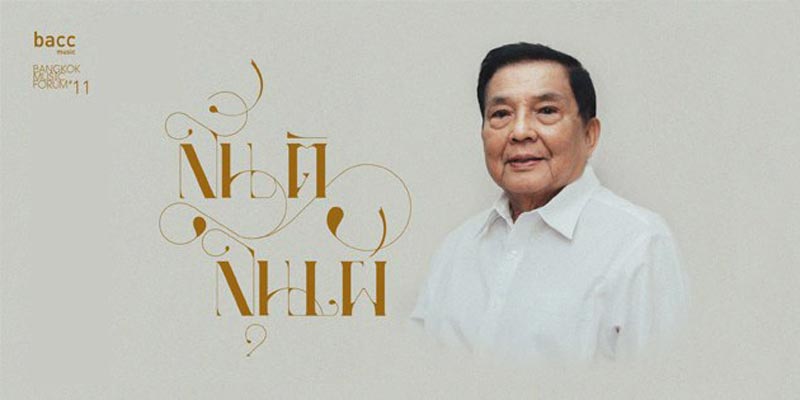 When: Saturday, 28 May from 16:00 – 18:30
Where: BACC, 939 Rama 1 Road, Wangmai, Pathumwan, Bangkok, Thailand 10330
The 11th Bangkok Music Forum will focus on the story and music career of Sub Lieutenant Santi Lun Phe, a 2015 National Artist (Performing Arts: International Music). Sub Lieutenant Santi Lun Phe is a renowned singer with a unique voice, famous for singing many powerful and heartfelt anthems. During the event, he will perform His Majesty King Bhumibol Adulyadej's composition, "The Impossible Dreams" with a chamber group from Royal Thai Navy Music Division. Free entry. 
East Asiatic Company Building – Swing Dancing & Co-create Charoen Krung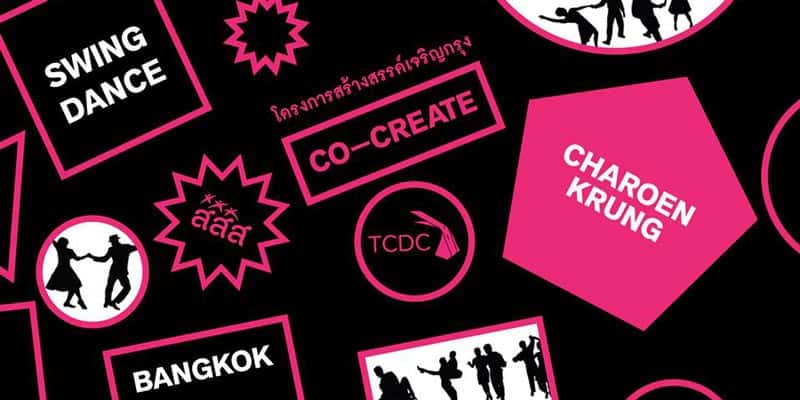 When: Saturday, May 28, from 16:30 – 22:00
Where: East Asiatic Company Building (next to Mandarin Oriental Hotel), Oriental Avenue, Bangkok, Thailand 10500
Come together as part of the creation and development of the Charoen Krung Activities swing dancing at the East Asiatic Company Building. This event aims to preserve the designs, creativity and businesses of the historic Charoen Krung area, in cooperation with TCDC. Activities include an opening ceremony, swing dance and outdoor film screening.
Books & Belongings – Walter Benjamin, Aesthetization of Politics and Politics of Art Seminar (in Thai)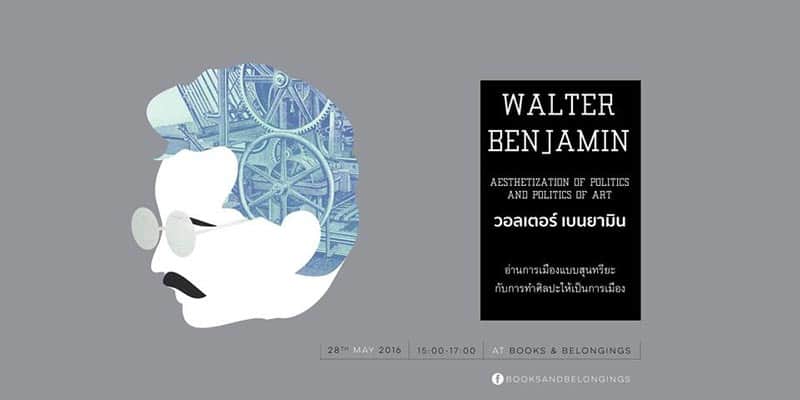 When: Saturday, May 28 from 15:00 – 17:00
Where: Books & Belongings, Sukhumvit Soi 91, BTS Bangchak
Books & Belongings invites guests to discuss and exchange ideas concerning the arts, philosophies and politics of writer, Walter Benjamin. Speakers include Dr. Kasem, Lecturer at the Department of Philosophy, Chulalongkorn University and Sirote Klampaiboon. Free entry.
Olive Creative Laboratory – Elegant Botanical Illustration Workshop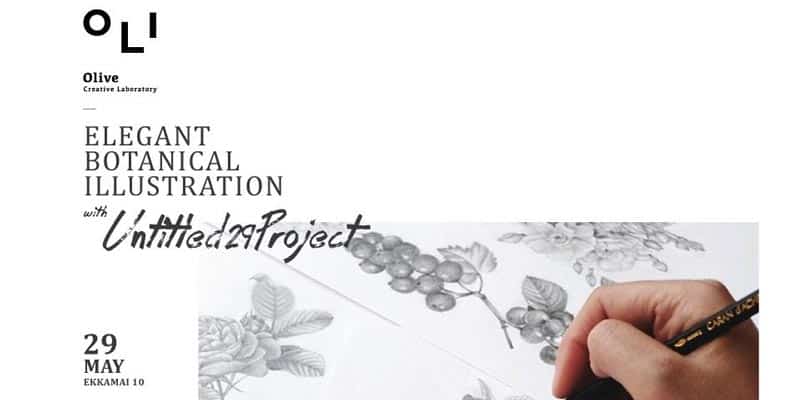 When: Sunday, May 29, from 10:00 – 17:00
Where: Olive Creative Laboratory
Olive Laboratory presents an experimental workshop class centering on drawing flowers, with specialization in shading and depth. Cost is 2,800 THB per person and seating is limited to 12 people. Class conducted in Thai language.
Missed Something?
Check out these events from last week.
Submit your Art Event – Exhibition – Festival etc.
You can send us information about your upcoming art events and benefit from free coverage, contact us at [email protected].
U love Art. U can share it.
onarto.com is the leader and first art store dedicated to Thailand contemporary art, promoting more than 200 thai artists around the world. Answering to art collectors and artists, onarto now expand his activiy to promote Asian art and open its boundaries to creative designer, become a tool to connect creatives mind and art doers with art collectors and unique beauty lovers.