Art Events in Thailand : May 2 – May 8
Hello Bangkok residents! Here's a round up of the best new art exhibitions and events to check out in Bangkok this week. Enjoy!
Last modification :
September 28, 2017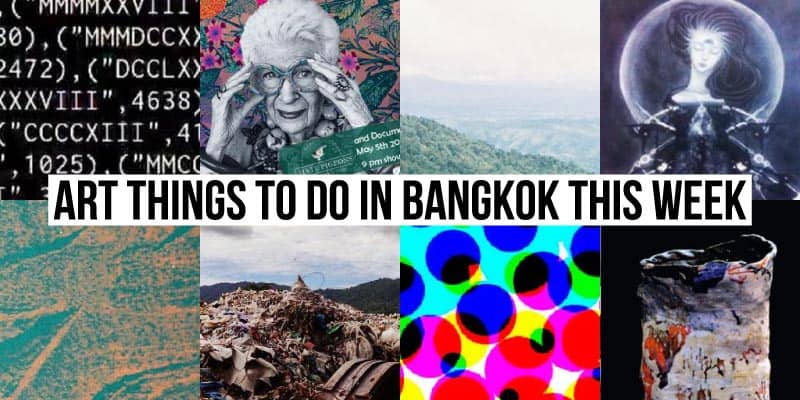 Art Events – May 2 – May 8
Hi, Art Lovers! Here's your round-up of the best art events and exhibitions going on in Bangkok this week.
What's New
Thailand Creative & Design Center (TCDC) – REPaPER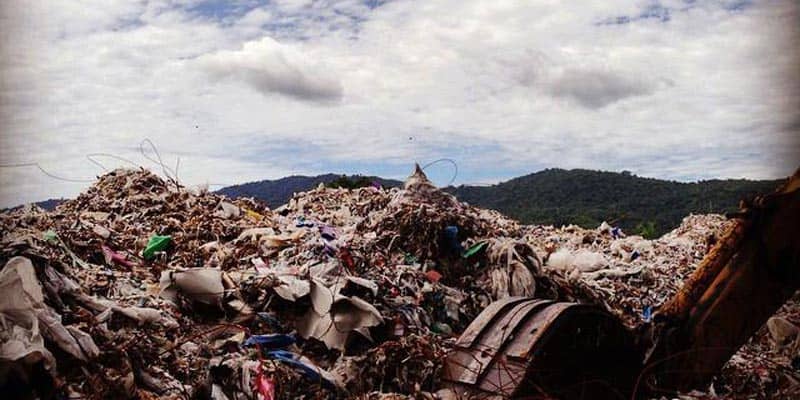 When: Tuesday, May 3rd, from 17:30, through June 12th.
Where: Thailand Creative & Design Center (TCDC), 622 Sukhumvit 25, 5th Floor, The Emporium Shopping Complex
TCDC presents REPAPER exhibition from May 3 – June 12, featuring 16 recycled paper works made by creatives from different fields. The artists backgrounds include architecture, landscape architecture, interior design, product design, wood design/artist, textile design, ceramic artist, DIY design, jewelry, visual art and environmental education.
JAM – CINÉ CLUB (Musical Month) – Phantom of the Paradise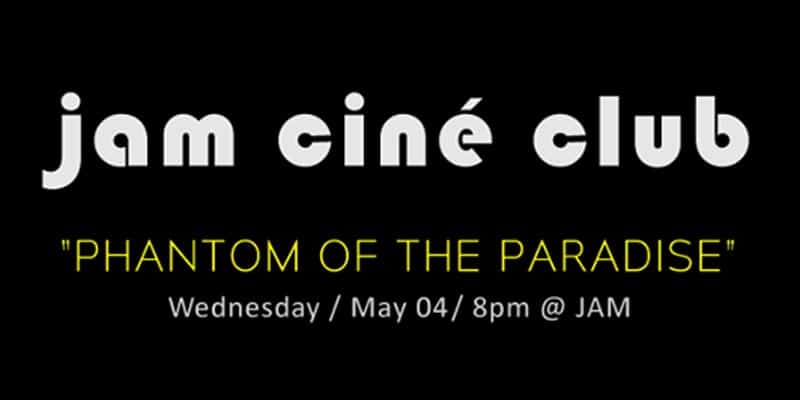 When: Wednesday May 4 from 20:00
Where: Jam, 41 Soi Rong Nam Kang (Charoen Rat Soi 1), Sathorn – Surasak BTS
Jam Cine Club's theme for May is "Musical Month." Hosted by Alwa Ritsila, a young Thai filmmaker known for his trademark low budget work with excessive amounts amounts of violence, gore and sex. The screened films will all center on films with a slightly darker side than your average musical. This week's film is "Phantom of the Paradise" by Brian De Palma (1974).
WTF Bar & Gallery – Good People, Good Word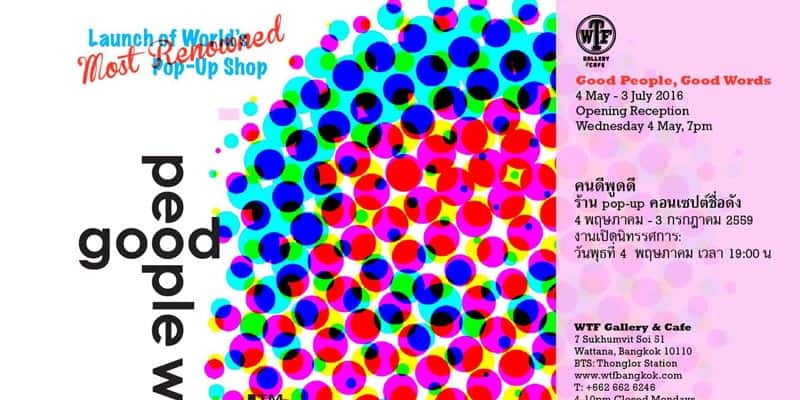 When: Wednesday, May 4th from 19:00
Where: WTF Bar & Gallery, 7 Sukhumvit Soi 51, Bangkok, Thailand, 10110
WTF Gallery presents the launch of the world's most renowned pop-up shop "Good People, Good Words" at WTF gallery from 4 May – 3 July 2016. The opening reception kicks off on Wednesday 4 May, 7pm. All products are limited edition and for sale at affordable prices or until stocks run out.
I Hate Pigeons – I Hate Pigeons X Documentary Club "IRIS"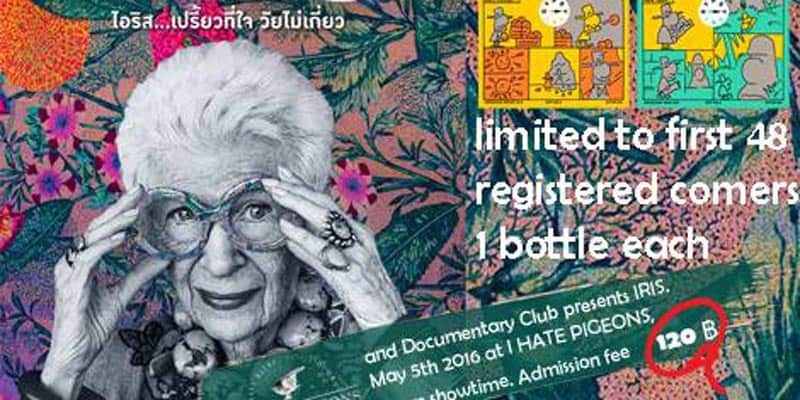 When: Thursday, May 5th, from 20:00
Where: I Hate Pigeons, 34/2 Soi Sribumphen, Rama IV Road, Sathorn, Bangkok
I Hate Pigeons presents IRIS, a documentary about the inimitable 94-year-old New York fashion icon, Iris Apfel. Come hang out and enjoy the screening (120 THB entry) with likeminded souls. First 48 entrants get 1 free bottle of Gypsy Beer. 
JAM – Ordinary 2016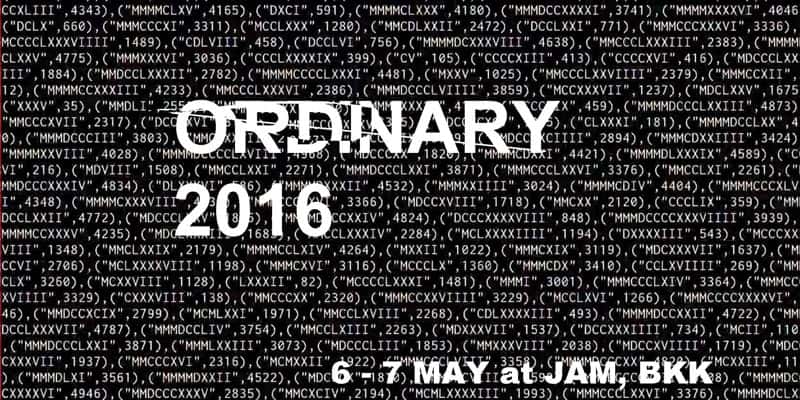 When: Friday May 6th – Sunday May 8, from 18:00 onwards
Where: Jam, 41 Soi Rong Nam Kang (Charoen Rat Soi 1), Sathorn – Surasak BTS
Jam presents a two-day festival of experimental music and live visual/AV performances from May 6 through the 8th. The lineup features a number of Thai electronic, noise, ambient, IDM, experimental and techno musicians, alongside acts by international artists such as denryokulabel from Japan, Vietnamese experimental harsh noise performer Nguyen Hong Giang and Sadistic from Motormouth Recordz, CSR, UK. Tickets cost 300THB/day and include 1 drink. 
Chomp – Art Forms From the Heart by Unchlee Tunsuwan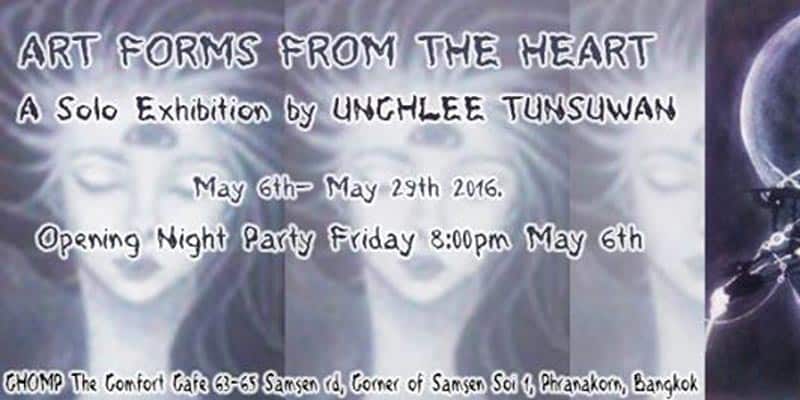 When: Friday, May 6 from 20:00
Where: Chomp The Comfort Cafe, 63-65 Samsen Road, (on the corner of Samsen Soi 1), Phranakorn, Bangkok
Talented Thai artist (Peh) Unchlee Tunsuwan will present her first solo art exhibition at CHOMP from May 6th until May 29th 2016. Her paintings are filled with deep feeling and heartfelt emotions, with a large focus on femininity and the female form.
Neilson Hays Library – Clay Shaping Our Happiness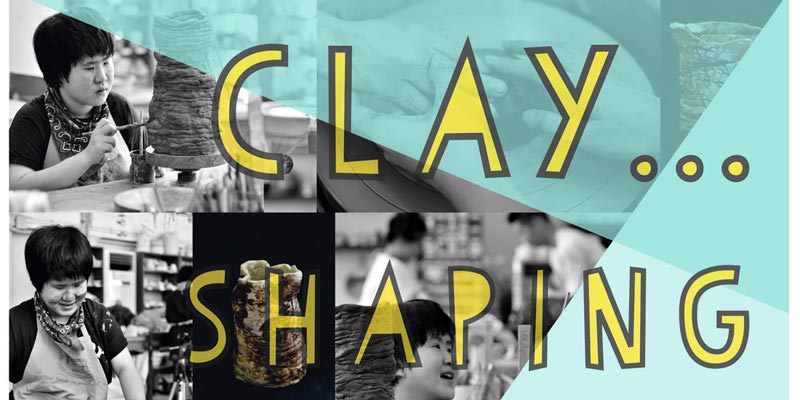 When: Saturday May 7, 15:00 – 21:00
Where: Neilson Hays Library, 195 Surawong Road, Bangkok, 10500
Japanese expats and clay professionals Kimiko, Poko and Noko hold an exhibition of their wonderful and whimsical works at Neilson Hays Library this May 6th.
Yet-Space – Dirty Exhibition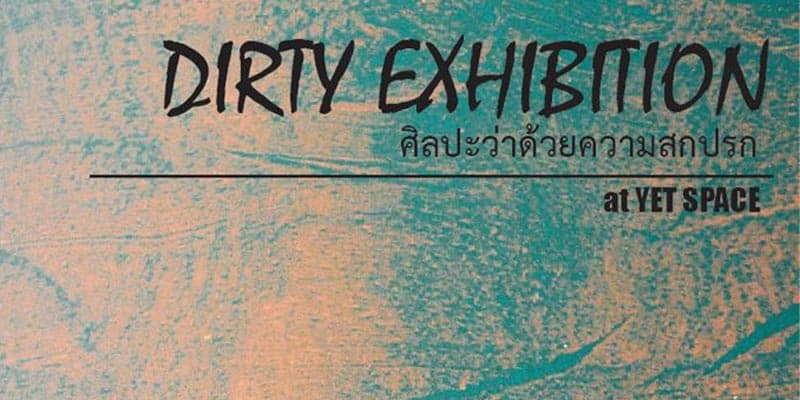 When: Saturday, May 7th, from 19:00
Where: Yet-Space, 11 Main St Charansanitwong, Bangkok,
Yet-Space presents a group exhibition this May 7th of works by local emerging talent centered around the theme of "Dirt." Featured artists include Titapa Thinrach, Watcharapat Kongkhaow, Natima Rapo and many more. 
Cafe House Studio – Minimalme Photography Workshop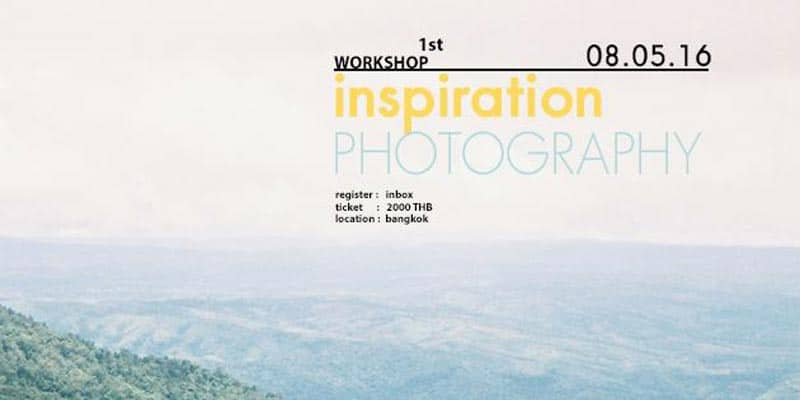 When: Sunday May 8th from 8:30 – 17:00
Where: Cafe House Studio, 5 Soi Pracha 33, near MRT Thailand Cultural Centre
Minimalme presents its first ever photography workshop, with limited tickets now available for the event this Sunday 8th May.
Missed Something?
Check out these events from last week.
Submit your Art Event – Exhibition – Festival etc.
You can send us information about your upcoming art events and benefit from free coverage, contact us at [email protected].
U love Art. U can share it.
onarto.com is the leader and first art store dedicated to Thailand contemporary art, promoting more than 200 thai artists around the world. Answering to art collectors and artists, onarto now expand his activiy to promote Asian art and open its boundaries to creative designer, become a tool to connect creatives mind and art doers with art collectors and unique beauty lovers.