Art Events in Thailand : June 6 – Crescent Moon, RMA, Ubaan
Hello Art Friends! Here's another weekly list of the best new art exhibitions and events to catch in Bangkok, from June 6 through the 12th.
Last modification :
September 28, 2017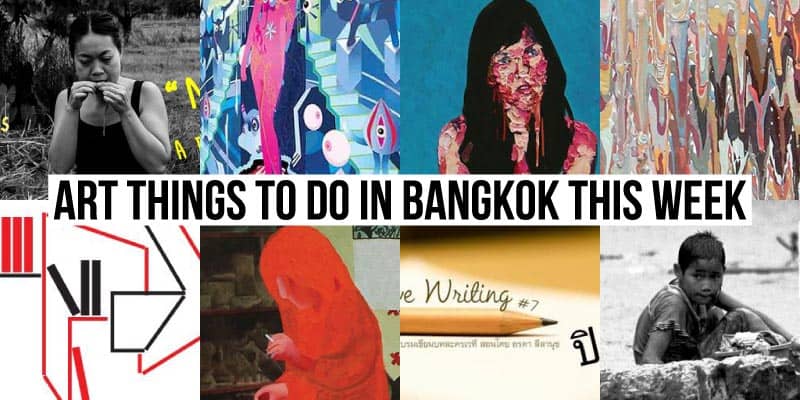 Art Events – June 6 – June 12
Salutations Art Aficionados! Here's our round-up of the best events and art exhibitions going on in Bangkok this week.
What's New
Crescent Moon Space – Creative Writing #7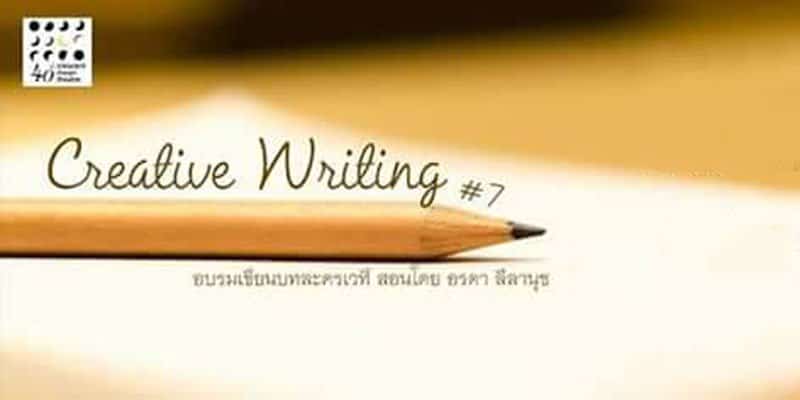 When: Thursday, June 9 through Sunday, June 12, from 10:00 – 16:00
Where: Crescent Moon Space, 65/1 Pridi Banomyong Institute, Soi Thonglor, Sukhumvit Soi 55, Bangkok
Crescent Moon Space presents the 7th edition of its creative writing workshop, with this coming event focused on Play Writing, taught by actor and playwright, David Germain. The class is limited to 10 people.
RMA Institute – "Nu Tong Gin Khao" by Michael Sakamoto & Waewdao Sirisook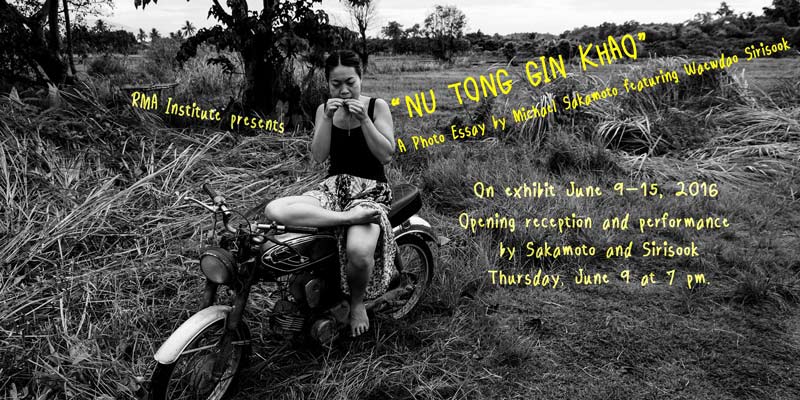 When: Thursday, June 9 through Wednesday, June 15 , from 19:00
Where: RMA Institute, 238, Sukhumvit 22, Sainamthip 2, Bangkok, Thailand 10110
RMA Institute presents "Nu Tong Gin Khao", a photo essay by photographer/dance theater artist Michael Sakamoto and northern Thai dancer, Waewdao Sirisook, this Thursday, June 9th. For the opening night, Sirisook is set to perform a signature solo dance piece, Lanna Dream, which draws on her 15 years of experience in the traditional Thai dance style. Meanwhile, Sakamoto will be displaying a series of images featuring Sirisook which blend traditional and rural symbols with the modern themes of city life.
Alliance Francaise de Bangkok – Photo Exhibition by Timothy Sirota
When: Thursday, June 9 through June 23 (opening June 9th at 19:00)
Where: Alliance Francaise de Bangkok, 179 Thanon Witthayu, Lumpini, Pathum Wan, Bangkok, Thailand 10330
In partnership with Hospitality & Catering Training Centre (HCTC) and Timothy Sirota, the upcoming photo exhibition "Insights into the myriad issues of the Thai-Myanmar border" explores the challenges and issues that face this turbulent area.
Ubaan Art Station – Simulator – Group Exhibition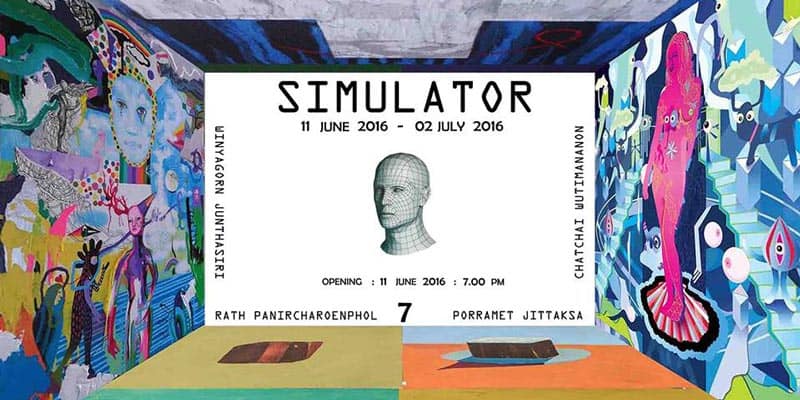 When: Saturday, June 11 from 19:00
Where: Ubaan Art Station, 204 Soi Chinda Tawin, Si Phraya road (Samyan MRT), Bangkok
Ubaan Art Station presents "Simulator," a group exhibition that questions the causes and effects of harmony through painting, graphic design and mixed media. Participating artists include Winyagorn Junthasiri, Rath Panircharoenphol, Chatchai Wutimananon and Porramet Jittaksa.
Missed Something?
Check out these events from last week.
Submit your Art Event – Exhibition – Festival etc.
You can send us information about your upcoming art events and benefit from free coverage, contact us at [email protected].
U love Art. U can share it.
onarto.com is the leader and first art store dedicated to Thailand contemporary art, promoting more than 200 thai artists around the world. Answering to art collectors and artists, onarto now expand his activiy to promote Asian art and open its boundaries to creative designer, become a tool to connect creatives mind and art doers with art collectors and unique beauty lovers.