Art Events in Thailand : Feb 8 – Feb 14
Hi Art lovers! Don't know what to see or what to do in February in Bangkok? Then our summary of art events will definitely be useful for you.
Last modification :
September 28, 2017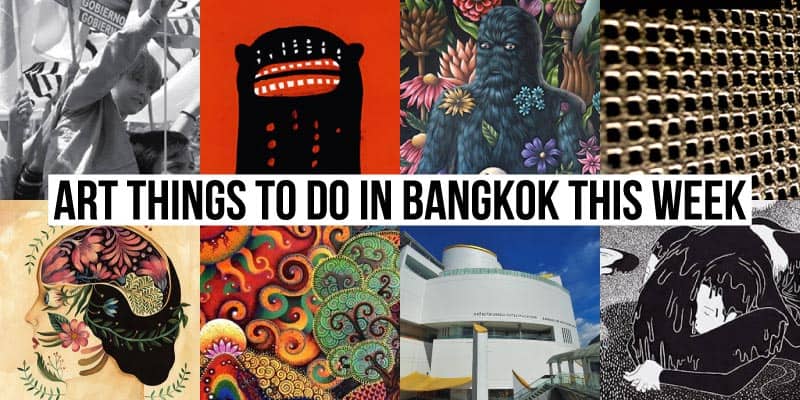 Art Things to do in Thailand from February 8 – February 14
Happy Chinese New Year, Art Lovers! Ring in the Year of the Monkey by checking out this week's latest art previews and exhibitions.
What's New
Silpakorn University – Lecture/Meeting with Gareth Proskourine-Barnett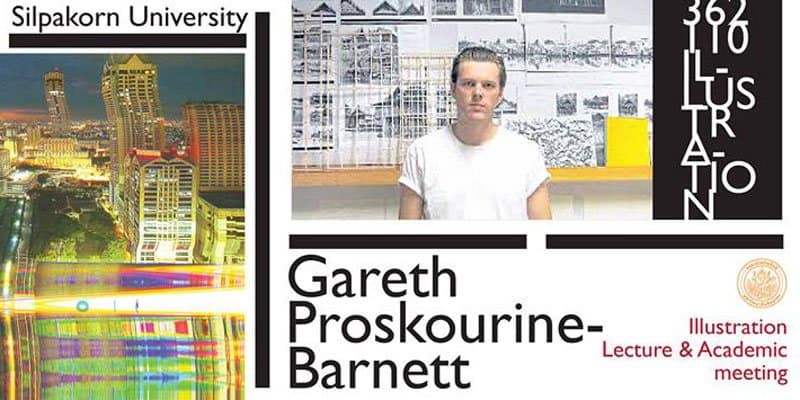 Opening: From 13:00 – 16:00 on 9 February
Where: Silpakorn University, Silpa 3 Building, Silpakorn Road, Sanam Chandra Palace Campus, Nakorn Pathom
London-based illustrator and lecturer, Gareth Proskourine-Barnett visits Silpakorn University on 9 February for an afternoon of talks held in conjunction with Birmingham City University. Gareth's illustration works have been exhibited in UK, Russia, India and Thailand.
SF Cinema Central World – 39th Japanese Film Festival (Bangkok)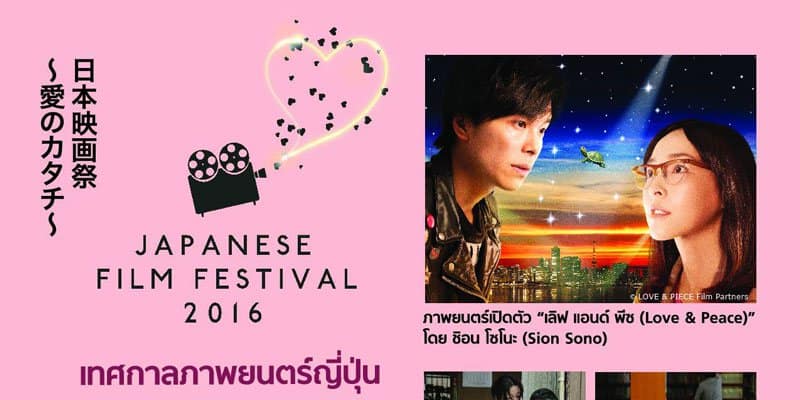 Opening: February 11 – 14
Where: SF Cinema Central World, Bangkok
The Japan Foundation, the Embassy of Japan and SF Cinema present the 39th Japanese Film Festival, which kicks off on February 11 at Bangkok's Central World shopping mall. The opening film on Thursday, February 11 will be Love & Peace (2015) directed by Sion Sono. Entrance costs 120 Baht.
Following its Bangkok stint, the festival will head to SF Cinemas throughout the kingdom, namely Chiang Mai, Khon Kaen and Surat Thani.
Silpakorn University – 22nd Open Air Film Festival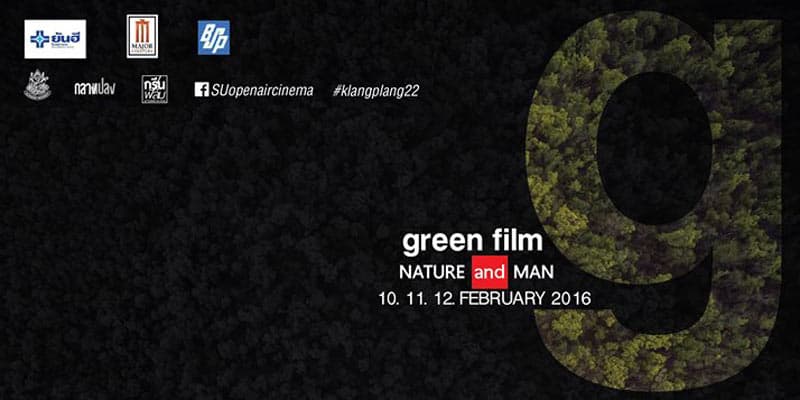 Opening: From 10 through 12 February, 16:00 til midnight
Where: Silpakorn University (Wang Thapra), near Sanam Luang/Grand Palace
Silpakorn University hosts its 22nd Open Air Film Festival this February 10 through 12. The three-day event is set to the theme of "Green Films," which explore relationships between human and nature, e.g. love, ruin and destruction. Entrance is free and food and drinks will be available, with films in original language with Thai subs. There will also talks by guest Thai lecturers.
ArtGorillas Gallery – Anywhere Everywhere Illustration Exhibition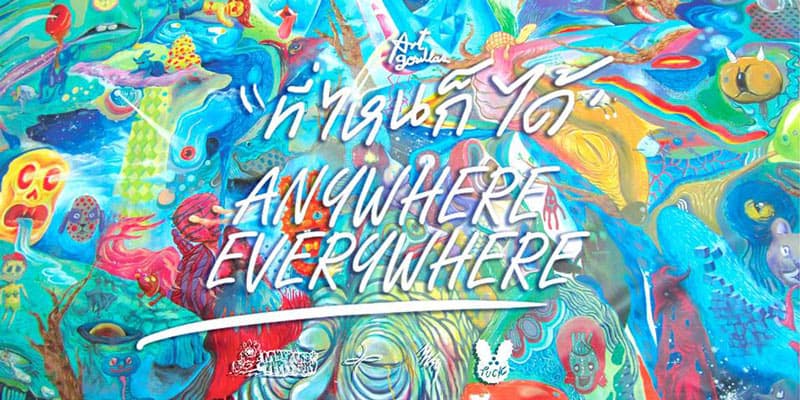 Opening: From 12 February, 18:00 through 21:00
Where: ArtGorillas Art Gallery, 260 2nd Floor, Lido Building Siam Square, Rama 1 Road
Art Gorillas Art Gallery is set to kick off its opening party for the exhibit, "Anywhere Everywhere" by artists marmo, dp, Wasin and Puck from 18:00 onwards on 12 February.
Missed something? Check out the events from last week.
Submit your Art Event – Exhibition – Festival etc.
You can send us information about your upcoming art events and benefit from free coverage, contact us at [email protected].
U love Art. U can share it.
onarto.com is the leader and first art store dedicated to Thailand contemporary art, promoting more than 200 thai artists around the world. Answering to art collectors and artists, onarto now expand his activiy to promote Asian art and open its boundaries to creative designer, become a tool to connect creatives mind and art doers with art collectors and unique beauty lovers.