Art Events in Thailand : Apr 18 – Apr 24
Hi Art Admirers! Don't know how to spend your weekend in Bangkok? Let us guide you and show the best art events to check out this week.
Last modification :
September 28, 2017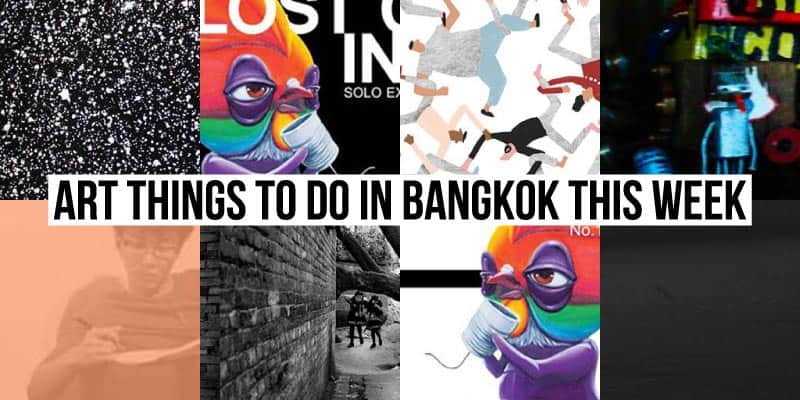 Art Events – April 18 – April 24
Hello Art Lovers, here's a round up of the best art previews and exhibitions to keep you busy this week.
What's New
S Gallery – Particles Evolution by Thibaud Tchertchian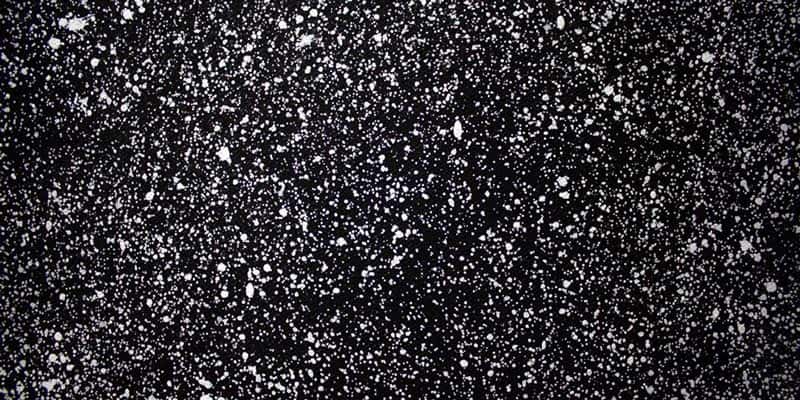 When: Wednesday, April 20th from 18:00
Where: S Gallery, Sofitel Hotel, 189 Sukhumvit Road
Sofitel Hotel's S Gallery presents the opening of a new solo show by French artist Thibauld Tchertchian on April 20th from 18:00.
FabCafe Bangkok – DSIL Pop-Up Bangkok Workshop 2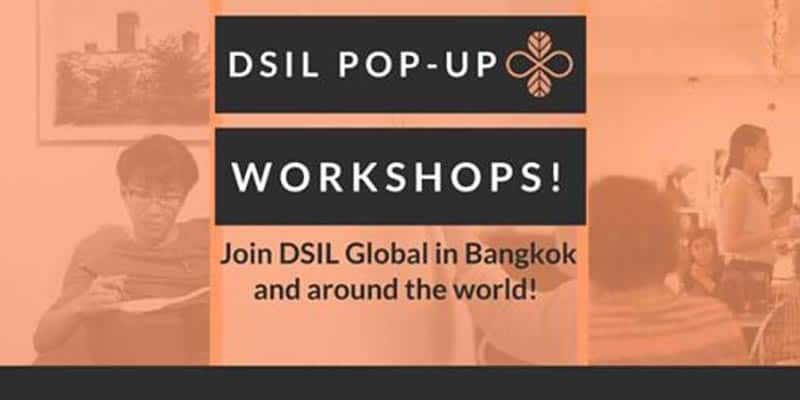 When: Saturday, April 23 from 13:00 – 17:00
Where: FabCafe Bangkok, 77/1 Soi Ari 1, Bangkok, Thailand 10400
DSIL Global offers its second workshop this April 23rd on building creativity, human-centered design and innovation leadership aimed at social impact entrepreneurs, creatives, and business leaders. The upcoming focus will be on cutting edge social innovation tools.
Midnice Gallery – Lost in Connection by Asin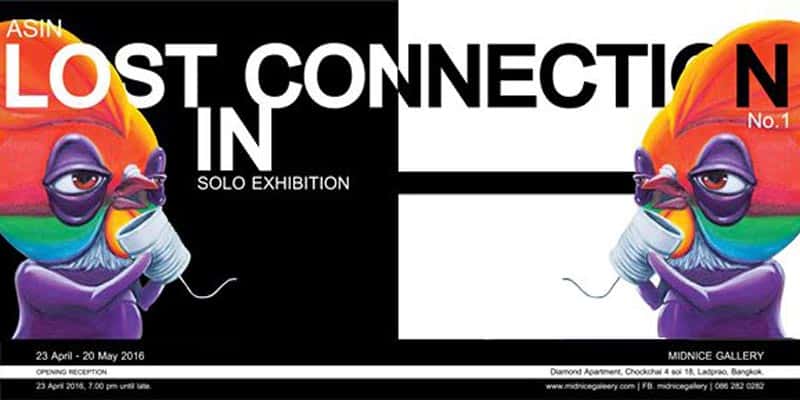 When: Saturday, April 23 from 19:00, through May 20th
Where: Midnice Gallery, Diamond Apartment, Chockchai 4 Soi 18 Ladprao, Bangkok, Thailand 10230
Midnice Gallery presents its upcoming exhibition, "Lost in Connection" which features living painting by Asin, along with a chance to meet BAFP  & Farfang and catch music by DJs, Baol – Mad Pack It.
Missed Something?
Check out the ongoing events from last week.
Submit your Art Event – Exhibition – Festival etc.
You can send us information about your upcoming art events and benefit from free coverage, contact us at [email protected].
U love Art. U can share it.
onarto.com is the leader and first art store dedicated to Thailand contemporary art, promoting more than 200 thai artists around the world. Answering to art collectors and artists, onarto now expand his activiy to promote Asian art and open its boundaries to creative designer, become a tool to connect creatives mind and art doers with art collectors and unique beauty lovers.