Art Events in Thailand : Apr 11 – Apr 17
Happy Songkran, Art Lovers! Here's a round up of the most exciting art exhibitions and events to attend in Bangkok.
Last modification :
September 28, 2017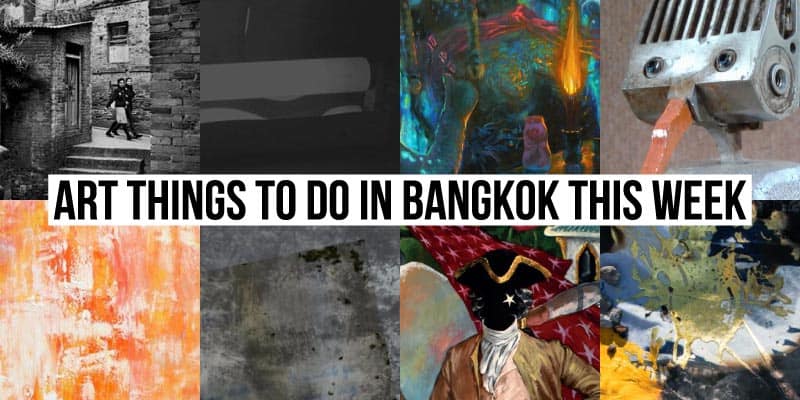 Art Events – April 11 – April 17
Happy Songkran, Art Lovers! It seems like Thailand's art scene (along with the rest of the kingdom) is taking a well-deserved break this week. If you still need your art fix though, check out these ongoing events from previous weeks.
Ongoing Exhibitions
Soy Sauce Factory – Brooklyn 11211 by Jesper Haynes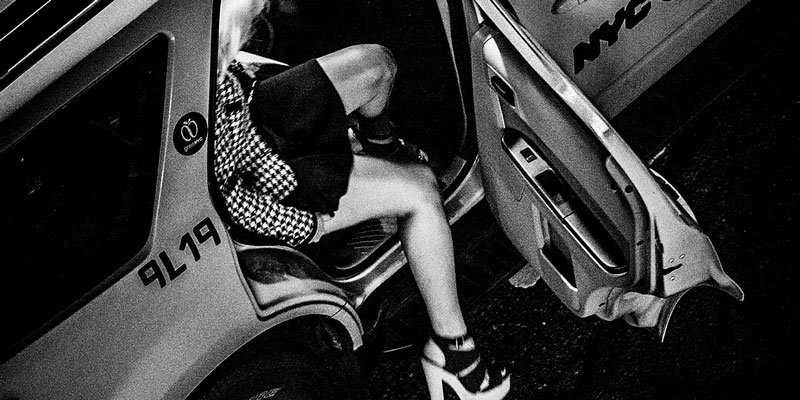 When: Saturday, 26 March through April 12
Where: Soy Sauce Factory, Soi 24 Charoenkrung Road, Bangkok
Brooklyn-based photographer Jesper Haynes showcases an exhibition of images taken while observing Williamsburg nightly happenings from his four-story walkup. The exhibition will run through 12 April.
Rikyu by Boy Tokyo – "We Have Just One World" Exhibition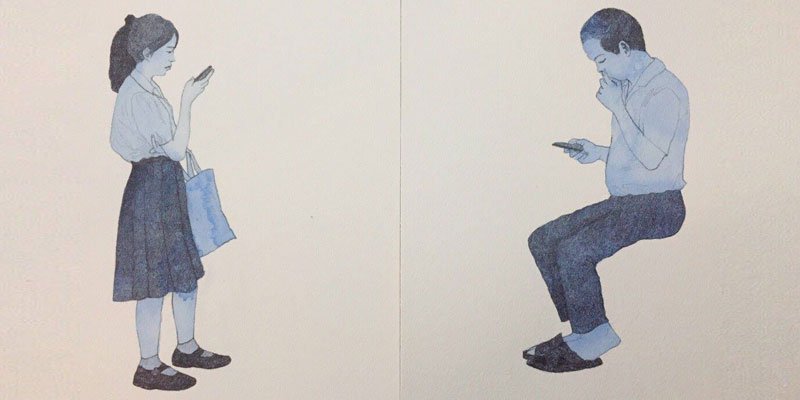 When: Thursday, March 24 through April 29
Where: Rikyu by Boy Tokyo, 45 Soi Sukhumvit 24, Klongton, Klontoey, 10110
Hair salon and art space, Rikyu presents an exhibition of prints, drawings and embroidered drawings by Wittamon Niwattichai, a visiting lecturer at Chulalongkorn's Faculty of Architecture.
Chomp – Art from Another Space by Jutinit Songvoravit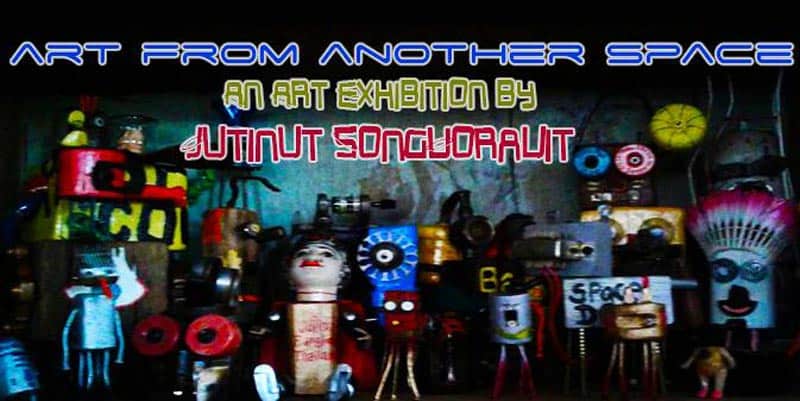 When: Saturday, April 2 from 18:00, through April 30
Where: Chomp, 63-65 Samsen Road, Phra Nakon
Thai artist Pee Tung (Jutinut Songvoravit) presents his latest solo exhibition of imaginative pieces, made by breathing new life into everyday artifacts, what some people have thrown away dismissing as junk or rubbish. The event features mixed media, installations, drawings, paintings and runs through April 30th.
Serindia Gallery – Purify by Sudaporn Teja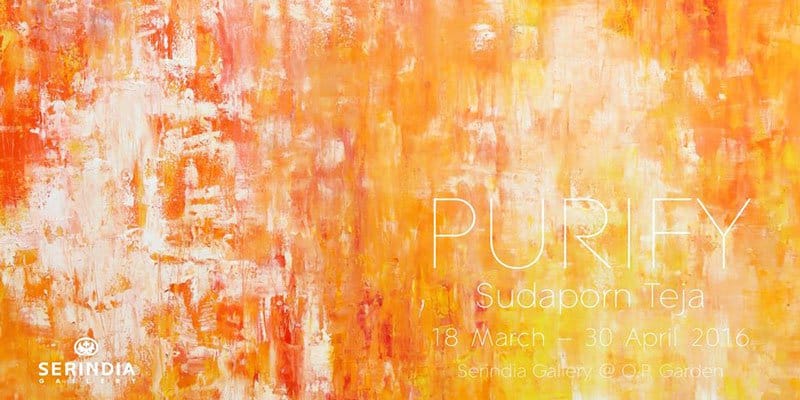 When: 18 March through April 30
Where: Serindia Gallery, O.P. Garden, Charoenkrung Soi 36, Bangkok
Serindia presents an exhibition of new abstract paintings by local abstract artist Sudaporn Teja (Som). The artist has displayed her works in the Esprit d'Asie show in Paris (2015) and most recently, at Art Stage Singapore (2016).
Neilson Hays Library Gallery – Ordinary Miracle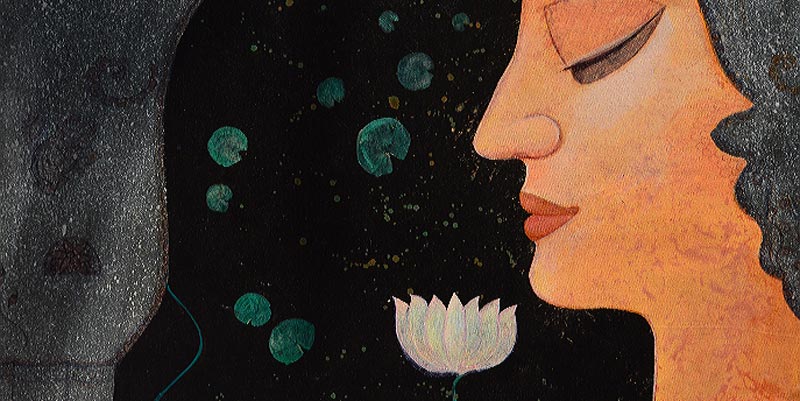 When: Tuesday, March 29 through May 1st
Where: Neilson Hays Library, 195 Surawong Road
Artist Anita Bose presents her first solo art exhibition "Ordinary Miracle," at  Neilson Hays Library from 29th March to 1st May.
 Bangkok University Gallery – The Art of Translation by Qenji Yoshida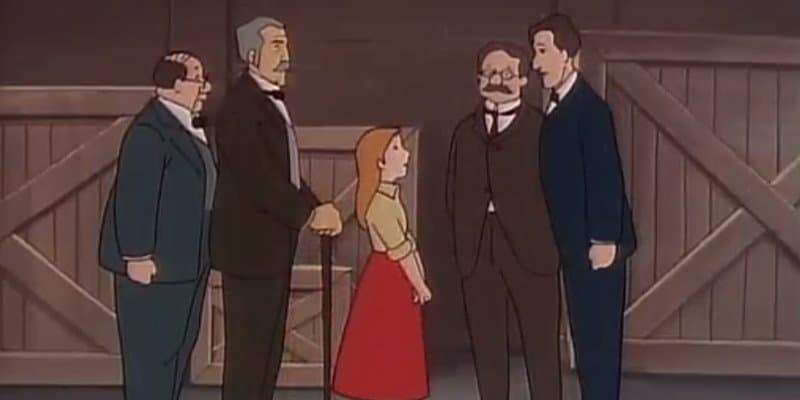 When: Monday, March 28 through Saturday, May 7
Where: Bangkok University Gallery (BUG), Rangsit Campus, 2-4/F, The Surat Osatanugrah Library Building, 119 Rama 4 Road
Japanese artist Qenji Yoshida explores dialogues and translations between Thai and Japanese culture, discussing the themes of re-translation, mistranslation and being lost in translation in his art pieces. BUG is open Monday – Saturday from 9:00 to 17:00.
Schemata Gallery – Unnoticed Light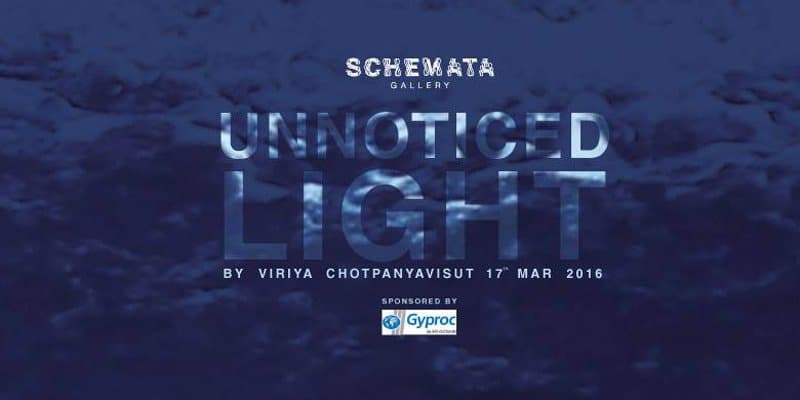 When: Thursday, 17 March through May 19
Where: Schemata Gallery, 1 Liberty Plaza, Soi Thonglor, Sukhumvit 55, Klongton Nua, Wattana
Schemata Gallery presents "Unnoticed Light" the first solo exhibition of Wiriyachote lyrics. The record was made in relation to the intensity of the ultra violet in sunlight straightforward "Unnoticed Light" is an exhibition that presents art complex and simple techniques of old. science Pictures of cyanobacteria daguerreotype process should be defined as. "To make the light" literally. Admission is free.
Alliance Française de Bangkok – Des Hommes et Des Temples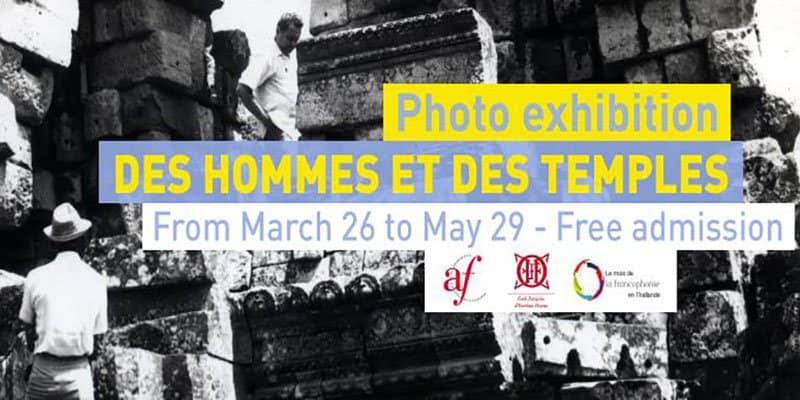 When: Saturday, March 26, from 10:00, through May 29
Where: The Gallery of Alliance Française Bangkok, 179 Thanon Witthayu, Lumpini, Pathum Wan
In honor of HRH Princess Maha Chakri Sirindhorn and in cooperation with École française d'Extrême-Orient (EFEO), Alliance Française Bangkok presents a photo exhibition of restored heritage Khmer sights across Thailand. Admission is Free. 
Jim Thompson Center – 
Korakrit Arunanondchai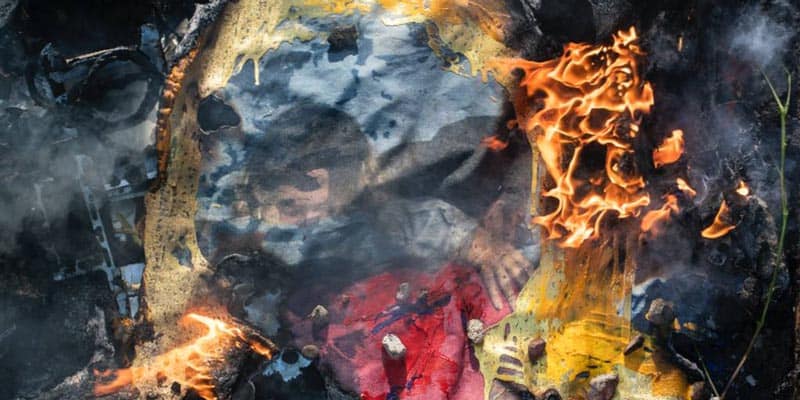 When: April 1 through September 10
Where: Jim Thompson Art Center, Rama 1 Wang Mai, Pathum Wan, Bangkok 10330
Following Bangkok Citycity Gallery's presentation of internationally famed Thai artist, Korakrit Arunanondchai's 'Painting with history in a room filled with people with funny names 3,' Jim Thompson Art Center's exhibition '2012-2555, 2556, 2557' is scheduled to run from 1 April to 10 September 2016. The video installation 2012-2555,2556,2557 follows his first solo show in Thailand and his most comprehensive solo exhibitions to date at MoMA PS1 in New York in 2014, Palais de Tokyo and UCCA Ullens Center for Contemporary Art, Beijing, PRC.
Submit your Art Event – Exhibition – Festival etc.
You can send us information about your upcoming art events and benefit from free coverage, contact us at [email protected].
U love Art. U can share it.
onarto.com is the leader and first art store dedicated to Thailand contemporary art, promoting more than 200 thai artists around the world. Answering to art collectors and artists, onarto now expand his activiy to promote Asian art and open its boundaries to creative designer, become a tool to connect creatives mind and art doers with art collectors and unique beauty lovers.