Art Events in Bangkok : July 18 – July 24
Look no further! A series of art events in Bangkok this week are served here including TARS Gallery, Tentacles N22, Speedy Grandma and more.
Last modification :
September 28, 2017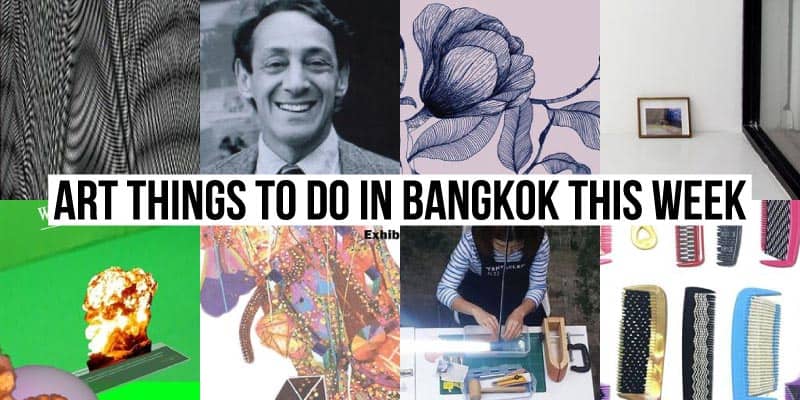 Art Events – July 18 – July 24
Hello Art Lovers! Here is Onarto's regularly updated guide to the exhibitions in Bangkok this week!

What's New
Bangkok Art and Cultural Centre – The Times of Harvey Milk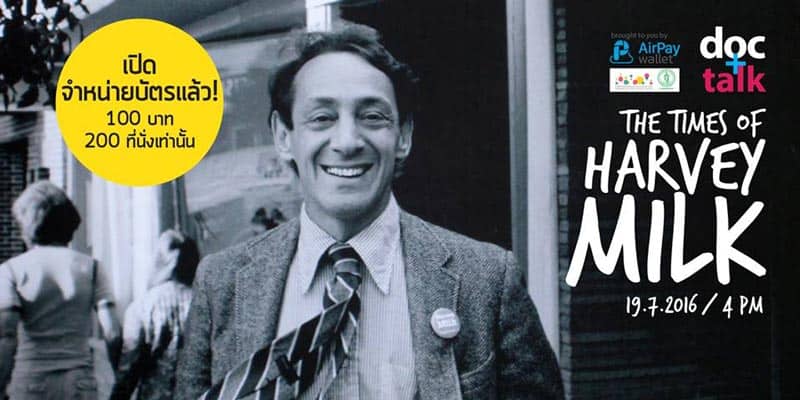 When: July 19th from 16:15 to 20:00
Where: Bangkok Art and Cultural Centre – National Stadium BTS
BACC and Documentary Club present "DOC+TALK", a series of selected documentaries. The first screening is The Times of Harvey Milk (1985), one of the first documentaries to address gay life in America. The film will be in English with Thai subtitle and the post-screening talk will be in Thai. Limited seats available!

Jam Ciné Club – Scratch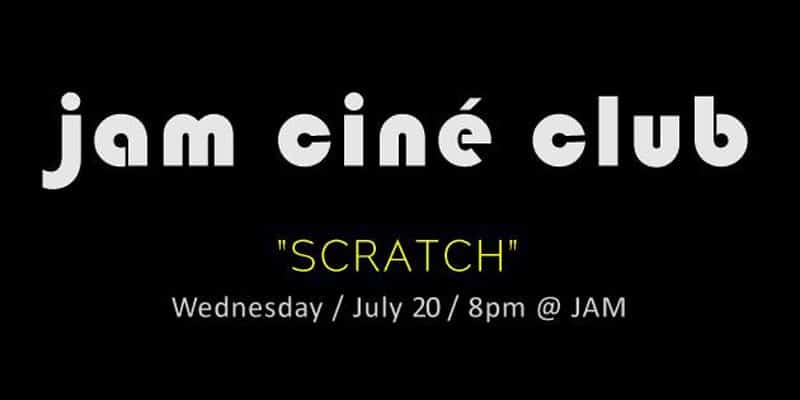 When: July 20th from 20:00
Where: Jam, 41 Soi Rong Nam Kang (Charoen Rat Soi 1), Sathorn – Surasak BTS
A film, Scratch, directed by Doug Pray in 2001 will be shown this Wednesday as a part of Jam's cinema club. Screening will start at 8pm and the guest host for July is Dan Chalk.
HOF Art Residency – Urban Energies, shaped painting of Bangkok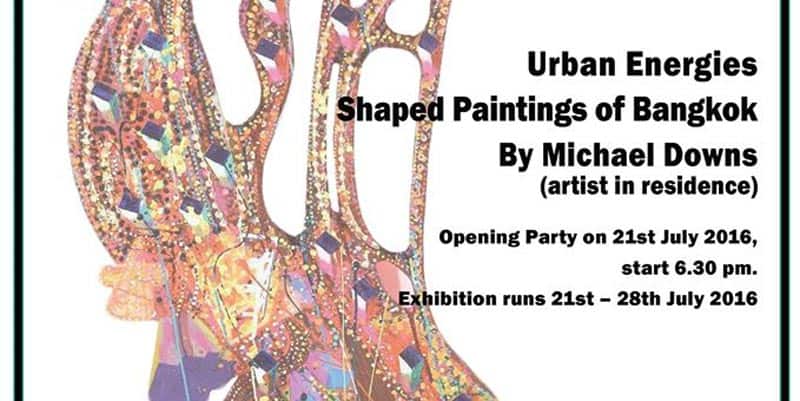 When: July 21st at 6.30
Where: HOF Art Residency, W District, Pharkhanong BTS
Michael Downs is an artist in residence exhibiting the twelve shaped paintings reflect impression and fleeting moments while travelling in Bangkok. The exhibition runs through July 28th.
TARS Gallery – Artist Is Here / NOITE closing of the solo exhibition by Bruno Silva

Bruno Silva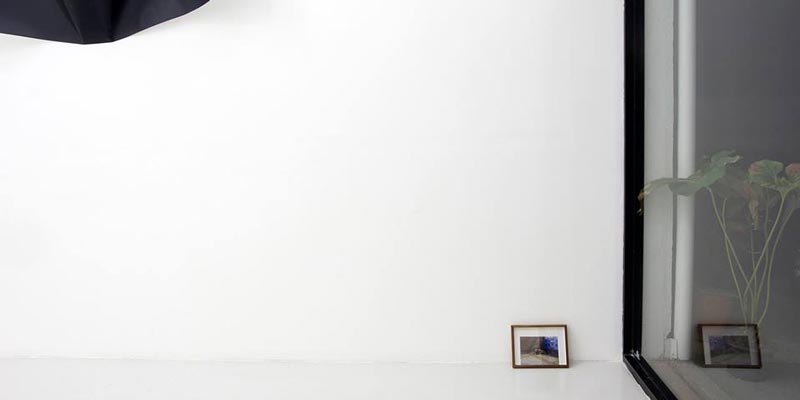 When: Jul 21st at 18:00 to 21:00
Where: TARS Gallery, 3 Soi Srijun, Sukhumvit Soi 67, Bangkok
TARS Gallery organised NOIST, closing of solo exhibition by Bruno Silva, an artist from Portugal. Here, he talks about the experience and time spent in Bangkok during his stay.
NACC – Priority Mixing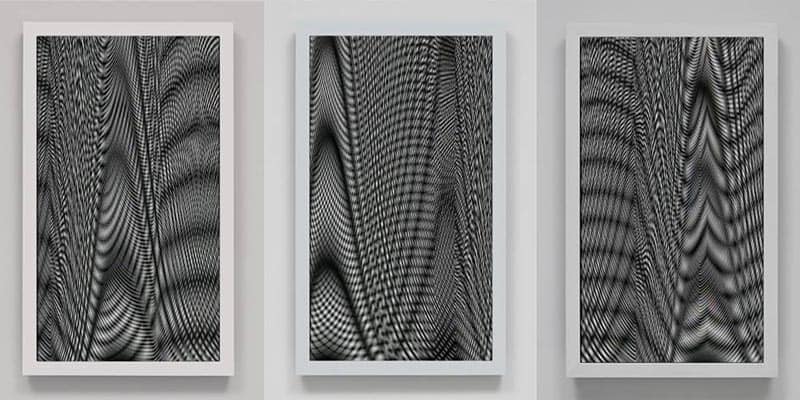 When: July 21st from 20:00 to 23:00
Where: NACC, 37 Soi Nana, Pom Prap Sattru Phai, Bangkok
Priority Mixing is one night event only. Benton C Bainbridge shows a series of abstract media art works and uses an analog Video Synth to generate the imagery. Not only his artworks but stay tuned for special guest performer coming up!
Soy Sauce Factory – Solo Show by Patipat Chaiwitesh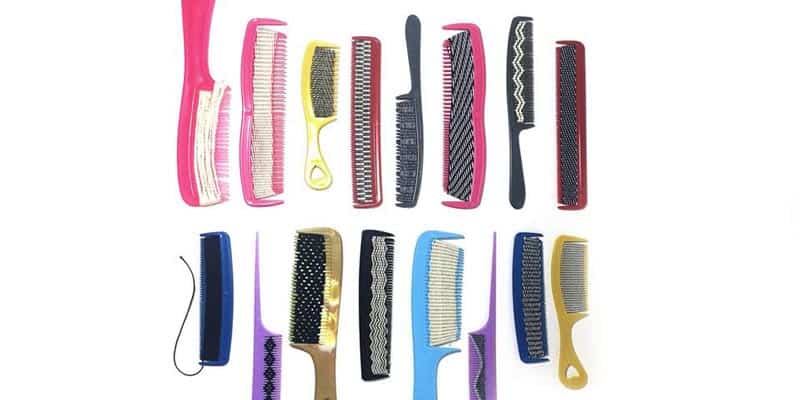 When: Jul 22nd at 19:00 – 0:00
Where: Soy Sauce Factory, 11/1 Charoenkrung 24, Bangkok
Patipat Chaiwitesh is a former textile and tapestry student in France. He exhibits a show comparing Tapestry of France and Thai Basketry as he found them similar. The exhibition continues until 29th August.
Tentacles N22 – Japanese Leather Craft Workshop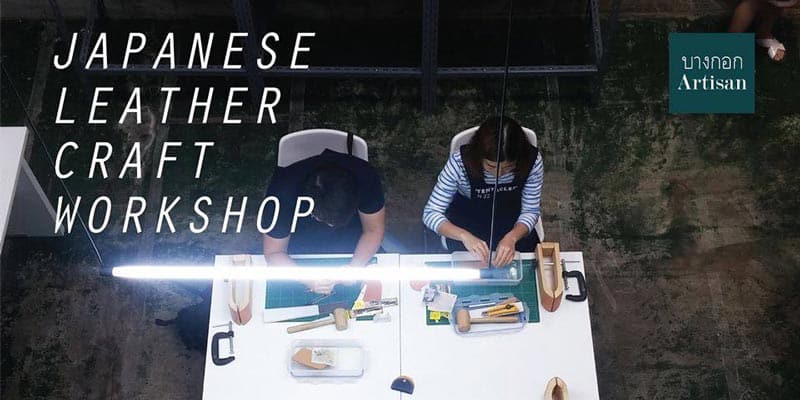 When: Jul 23rd from 10:00 to 16:00
Where: Tentacles N22, 2198/10-11 Soi Taweewattana (Narathiwas 22)
Shishou, a Japanese artist, offers a chance for you to learn and create your own leather work in Japanese style. Check out more interesting leather artwork here

Bangkok Art and Cultural Centre – Cinema diverse: Director's choice 2016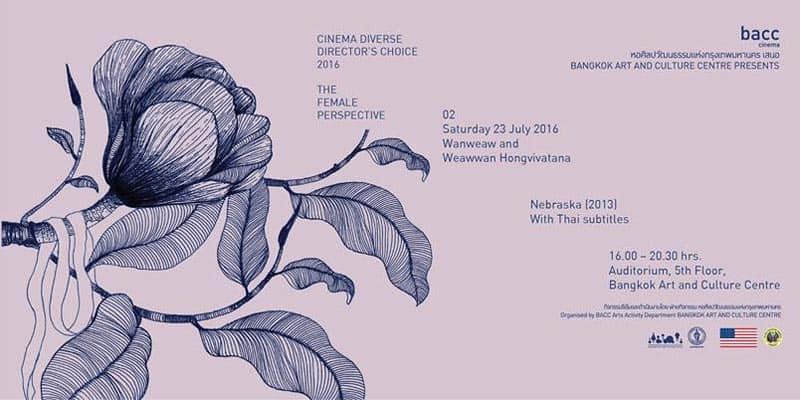 When: July 23rd from 16:00 to 20:30
Where: Bangkok Art and Cultural Centre – National Stadium BTS
BACC presents Cinema diverse: Director's choice 2016. This week, the screening which is supported by the US Embassy is Nebraska (2013). The film starts at 5pm in English with Thai subtitle. Suitable only for 15 years and over. Entry fee is 60 baht per person.
Speedy Grandma – Wǒ ài CINEMA CINEMA ài wǒ ma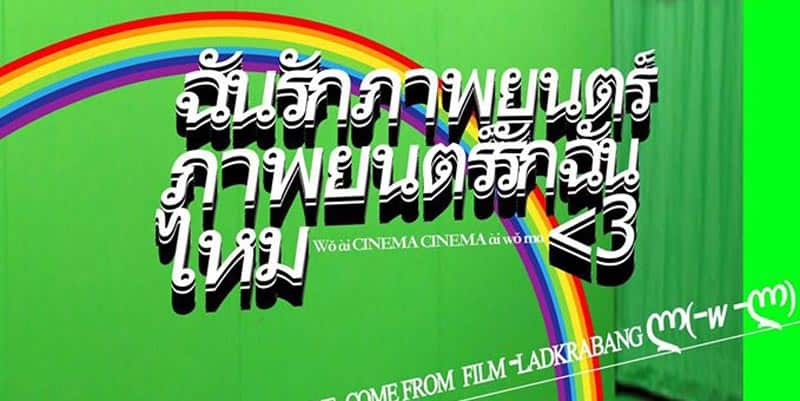 When: July 23rd – 24th at 16:00 – 22:00
Where: Speedy Grandma, Charoenkrung 28, Bangrak, Bangkok
The screening is held as a thesis from fourth year cinema and digital media students from King Mongkut's Institute of Technology Ladkrabang. This event is free to attend. Booking is not required.
Missed Something?
Check out these events from last week.
Submit your Art Event – Exhibition – Festival etc.
Submit information about your upcoming art events and benefit from free coverage, find out more by sending us an email at [email protected].
Save
Save
U love Art. U can share it.
onarto.com is the leader and first art store dedicated to Thailand contemporary art, promoting more than 200 thai artists around the world. Answering to art collectors and artists, onarto now expand his activiy to promote Asian art and open its boundaries to creative designer, become a tool to connect creatives mind and art doers with art collectors and unique beauty lovers.