Artist Spotlight – Andrea Kowch
Andrea Kowch is a self-taught artist from Detroit, Michigan with the rural midwestern United States serving as a prominent theme throughout her surrealist style works.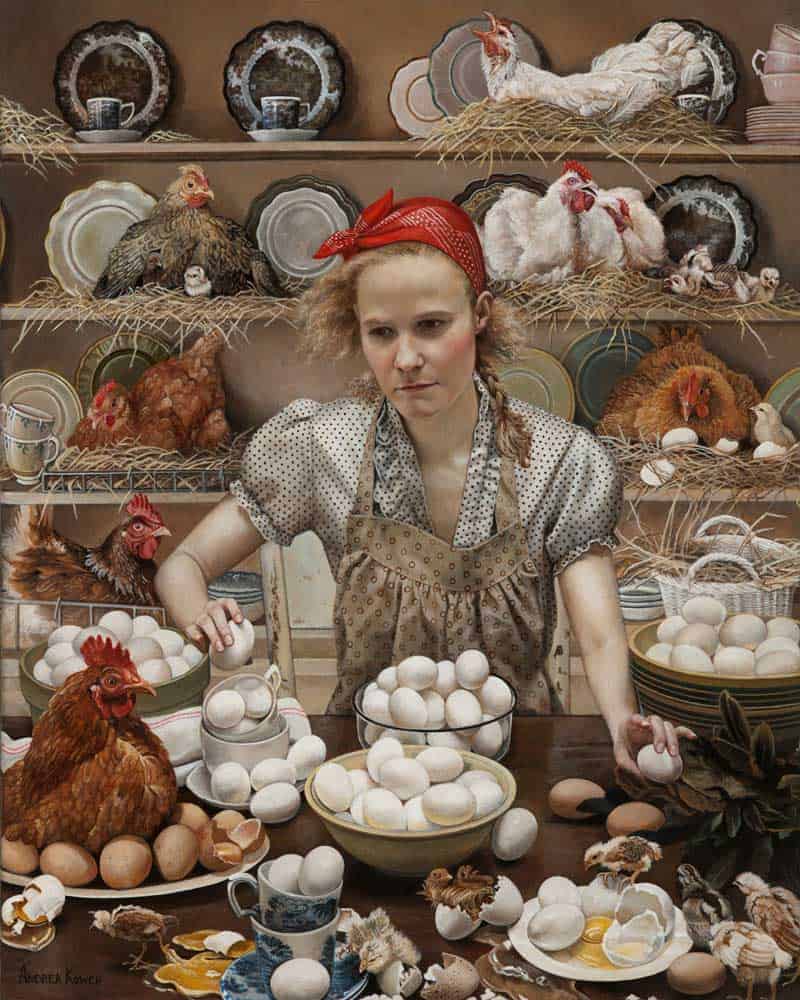 Kowch's bizzare yet appealing scenes have been compared to the works of famed mid 20th century realist painter, Andrew Wyeth. Similar to Wyeth, Kowch uses rural settings as metaphors for her female subjects' internal desires and emotions.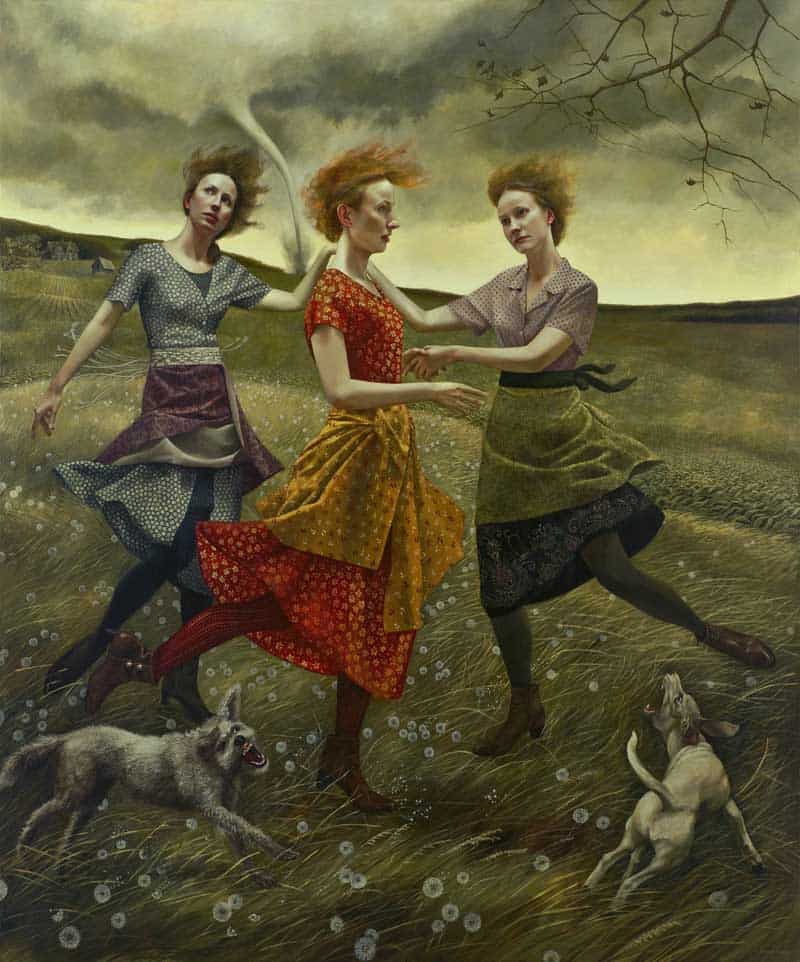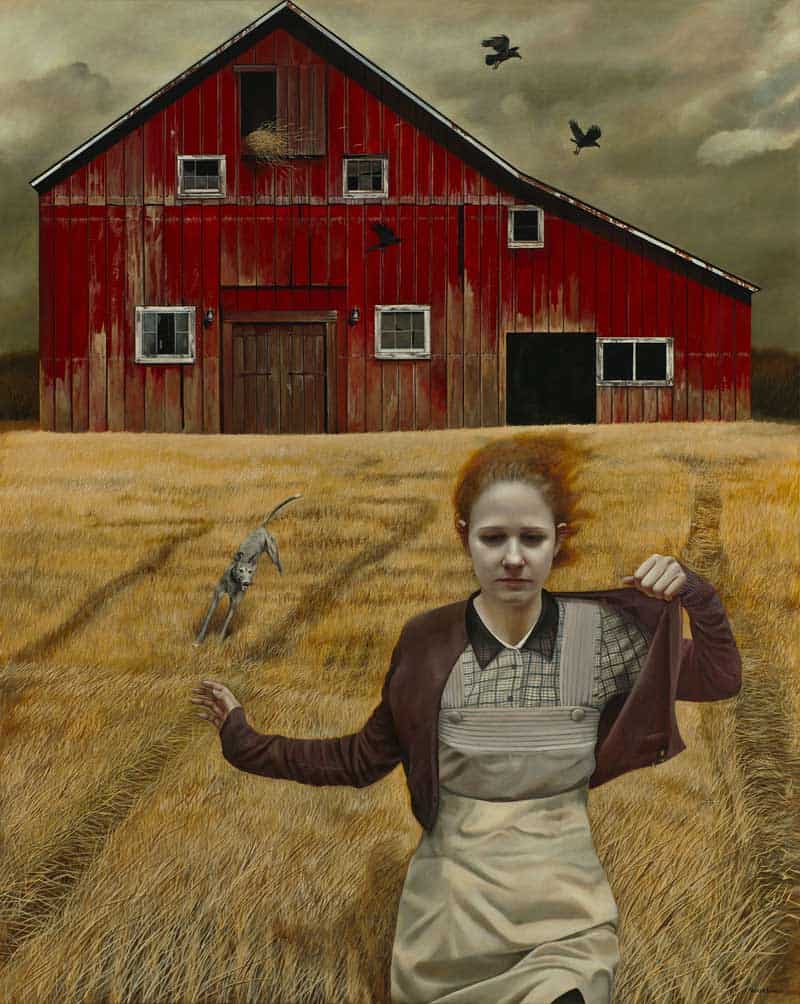 Her works have also been compared to Alfred Hitchcock films, in that Kowch often depicts mysterious backstories lurking behind the primary subjects of the paintings.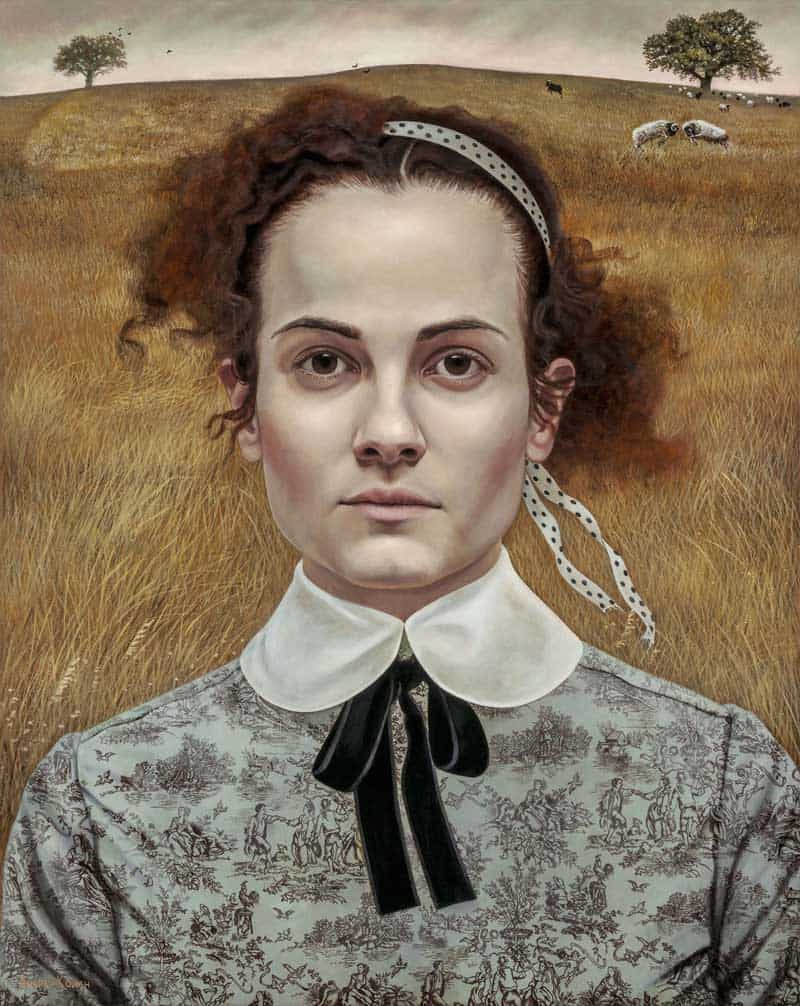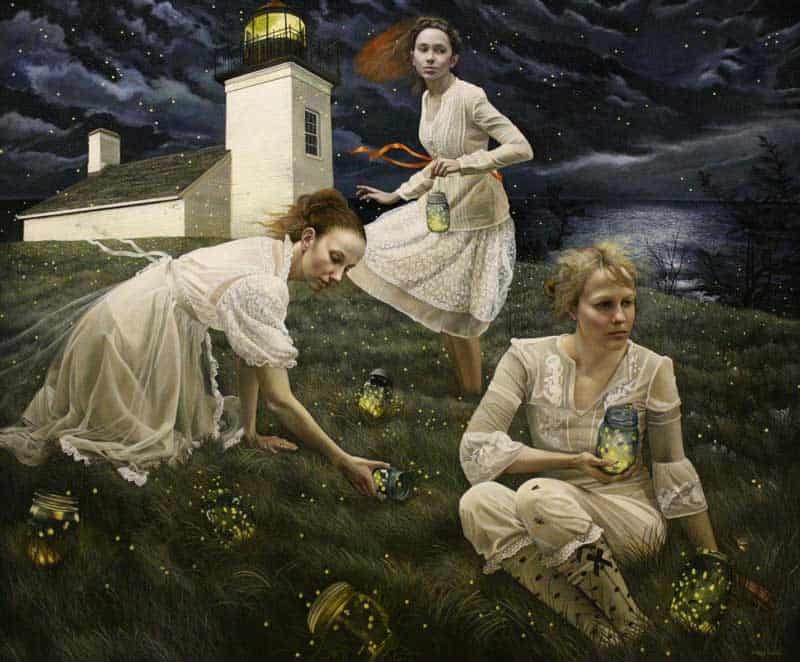 She names American Masters and the Old Masters of the Renaissance as her influences, which is easy to see through her precise manner of painting and meticulous attention to mood and symbolism.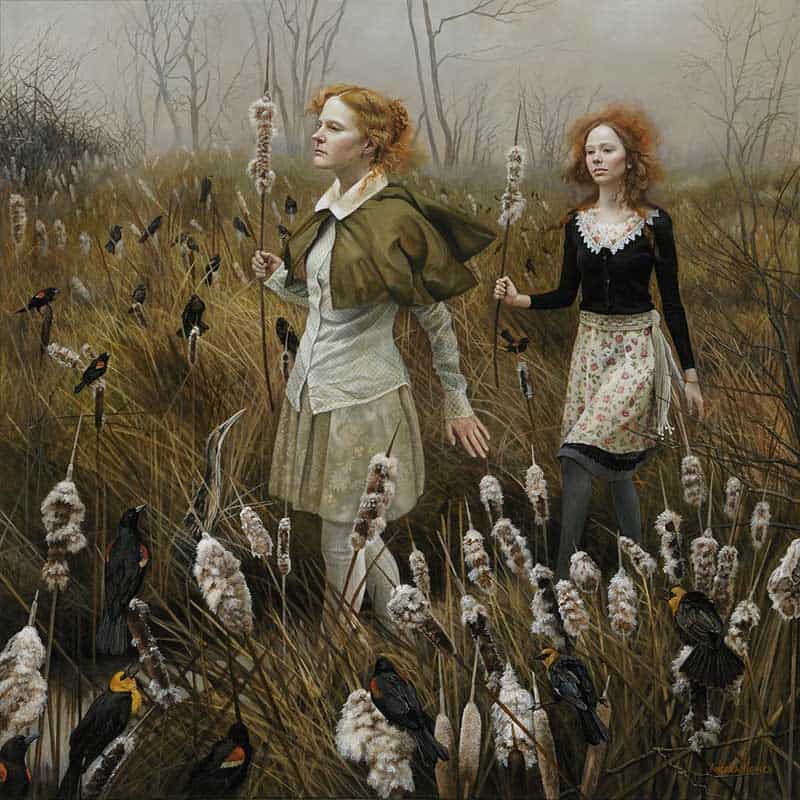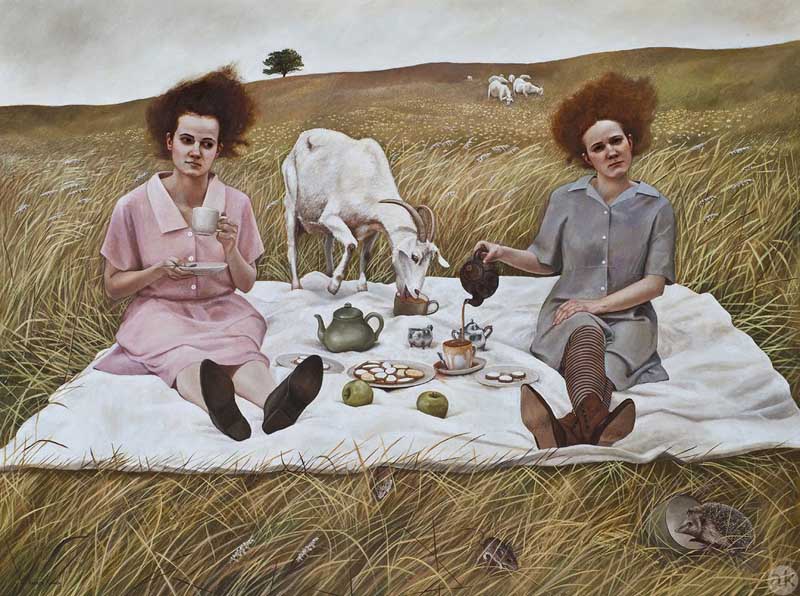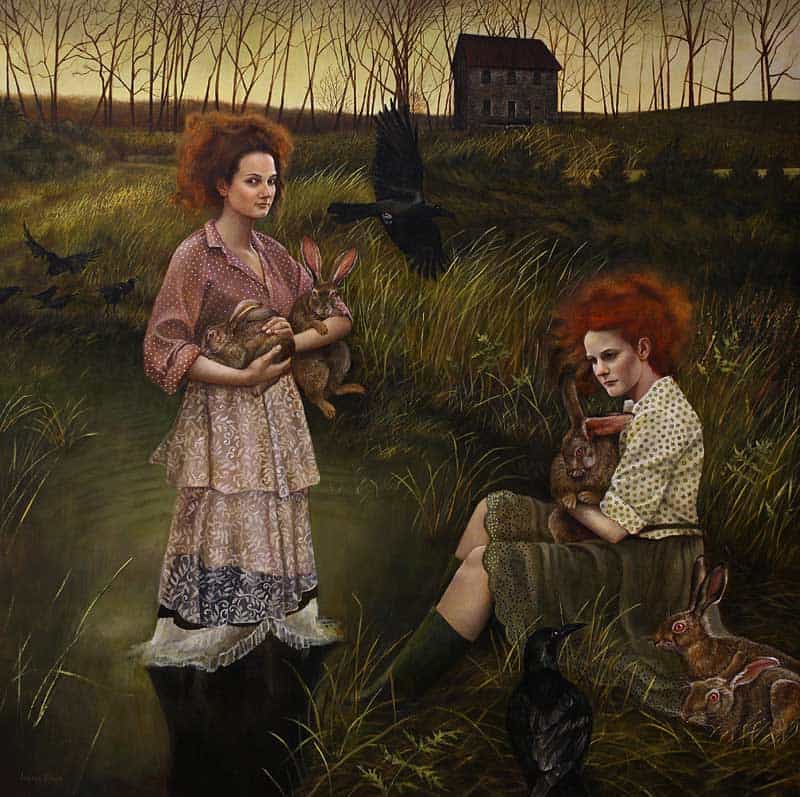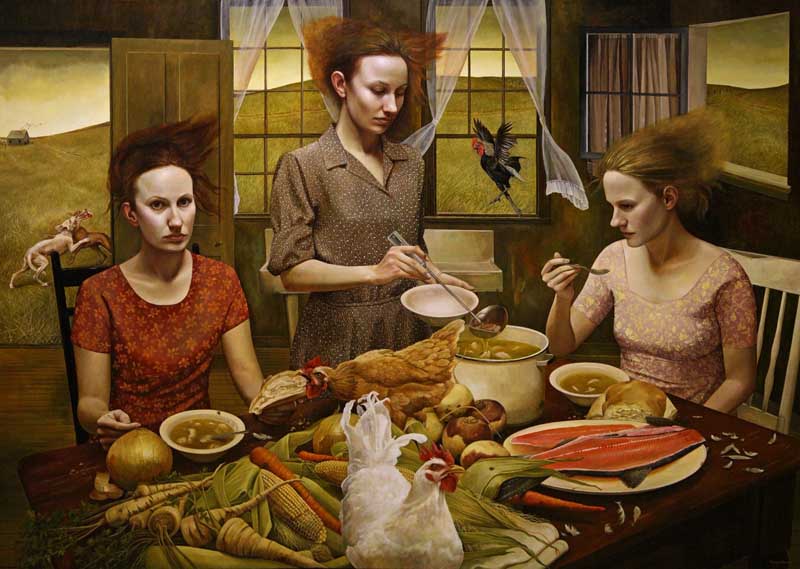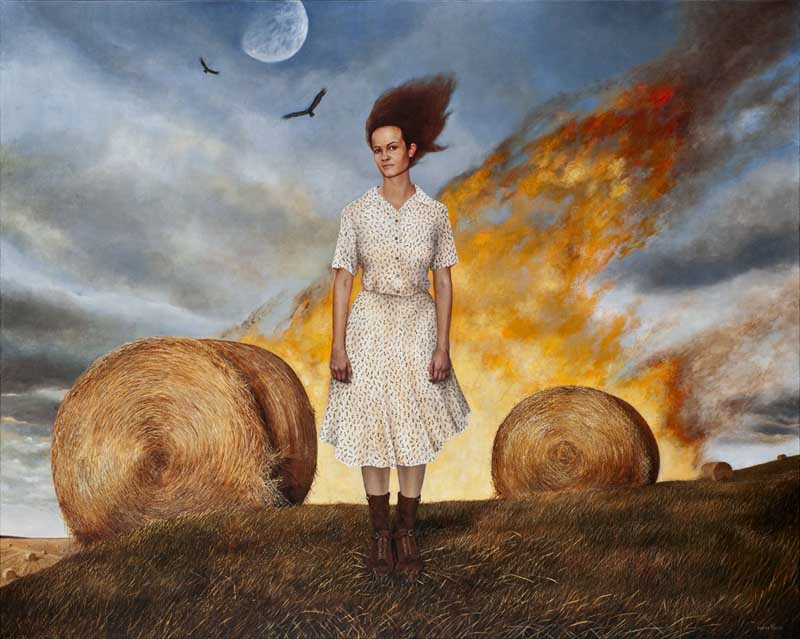 Her work often draws parallels between human experience and the natural world, with elements of nature symbolizing the powerful, fragile, and eternal.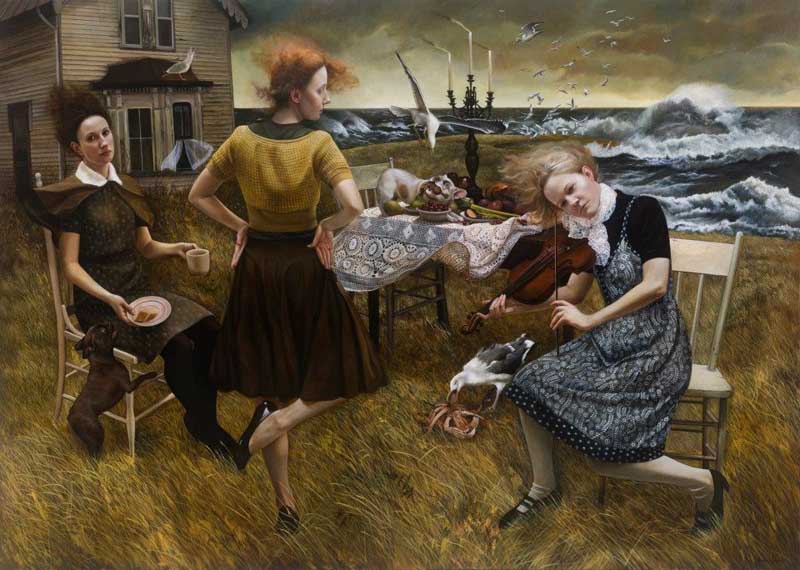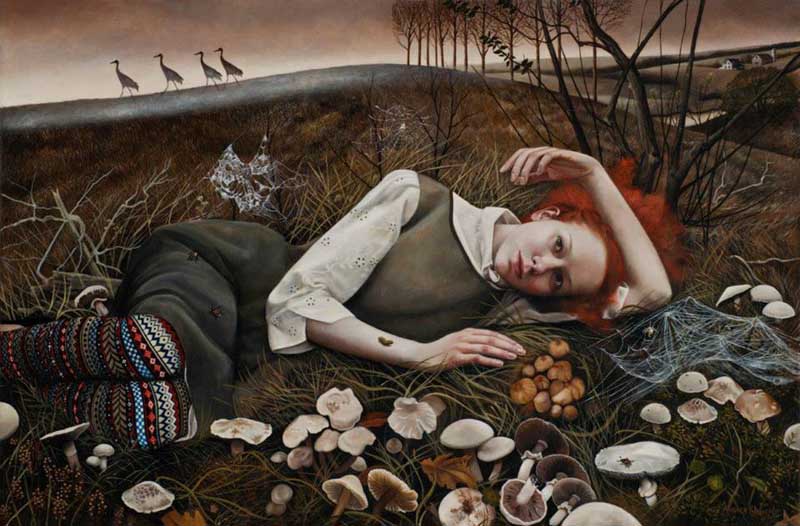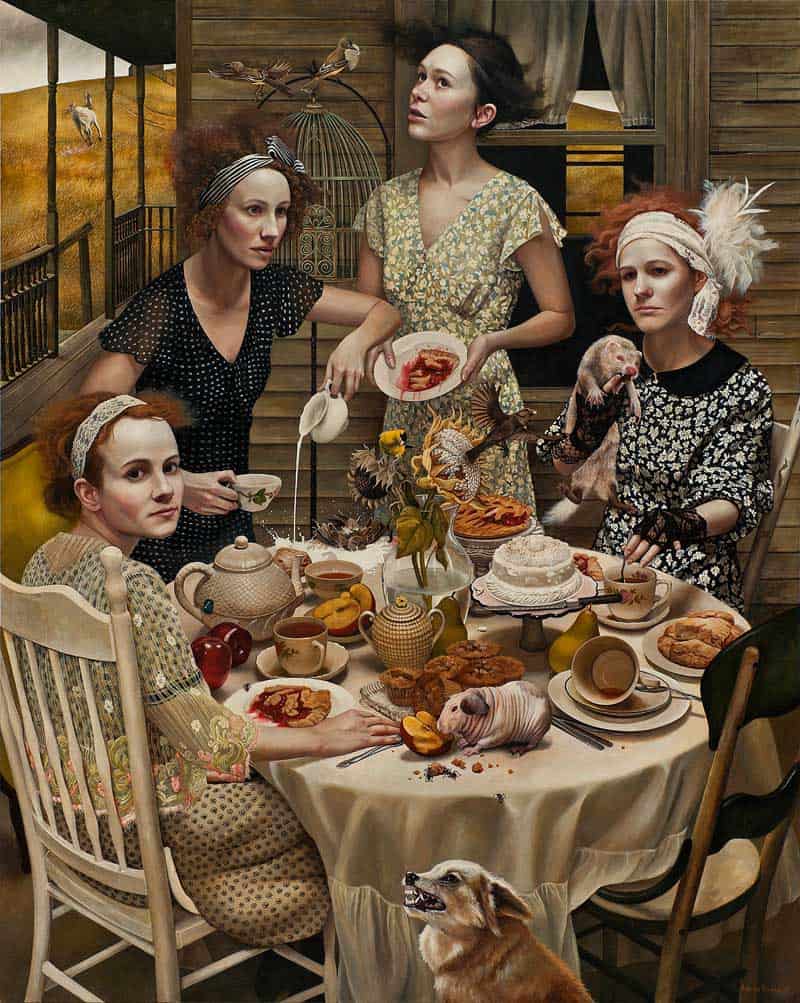 She has exhibited in Capitol Hill, Corcoran Gallery of Art, Diane von Furstenberg Gallery, and Margulies Collection, among many other museums.
Andrea Kowch earned her Bachelor of Fine Arts from the College for Creative Studies in Michigan.
Image Source: photos taken from the artist's Facebook page
Sources: Artsy, artistaday