Artist Spotlight : Allison Sommers
About the Artist:
Brooklyn-based artist Allison Sommers is a visual artist and illustrator known for her works primarily in gouache. Her style features complex works that blend bones, innards and birds with various made-up beasts and vegetation.
Her pieces begin as rough sketchbook drawings and sketches. Consequently, they are layered with various media including graphite, copier pencil, wax crayon, china marker, pens and finally with gouache.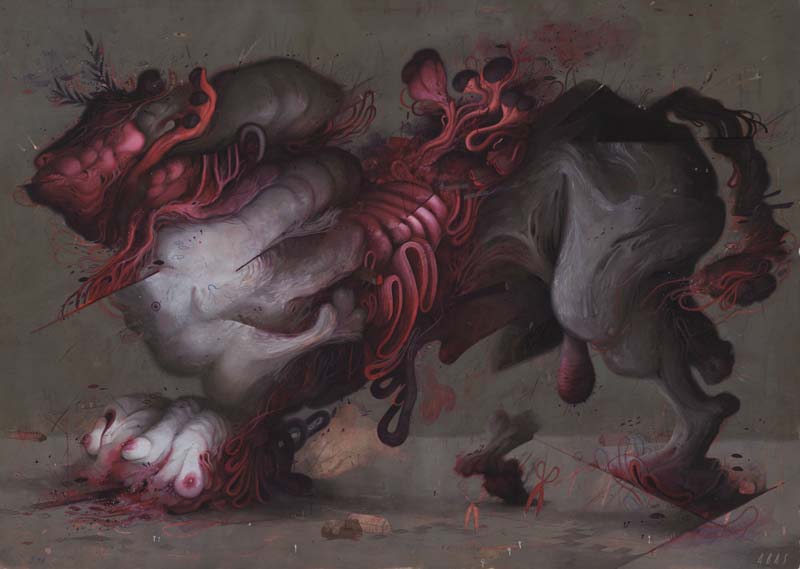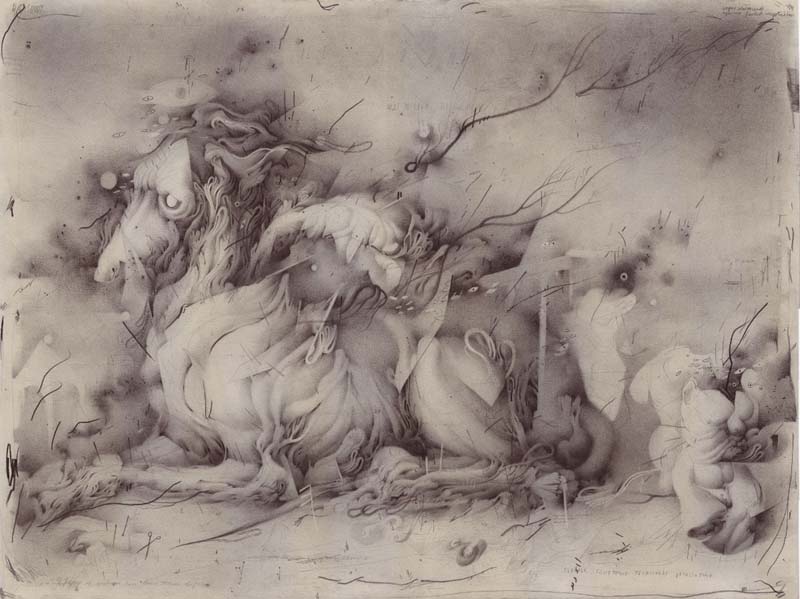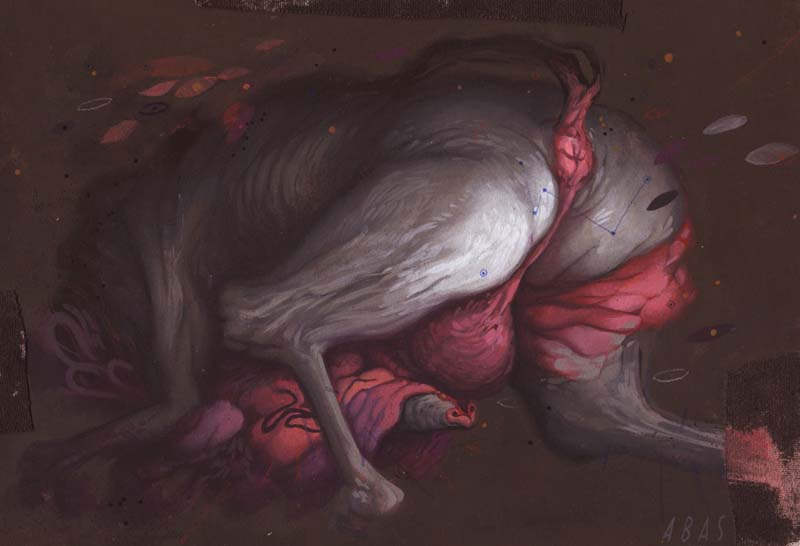 Allison's works are often spontaneous and unplanned, leaving much of the meaning and symbolism to be interpreted by her public. The obscure subjects of her work often invoke our ability to decipher the parallels between art, imagination and reality.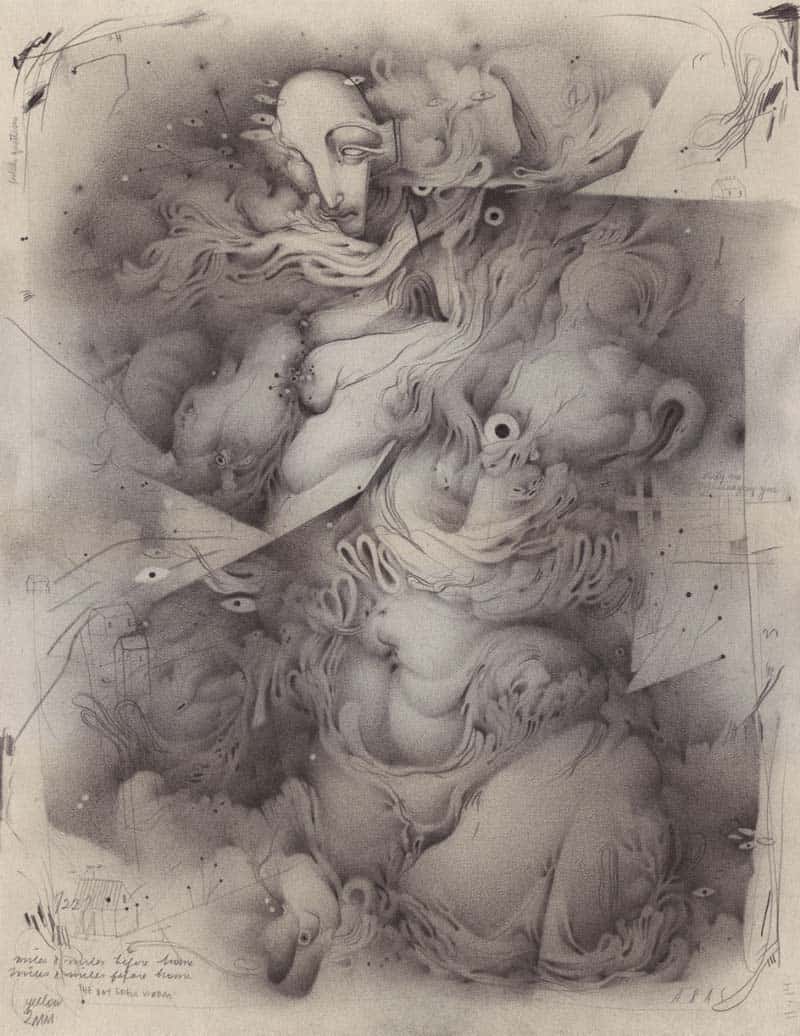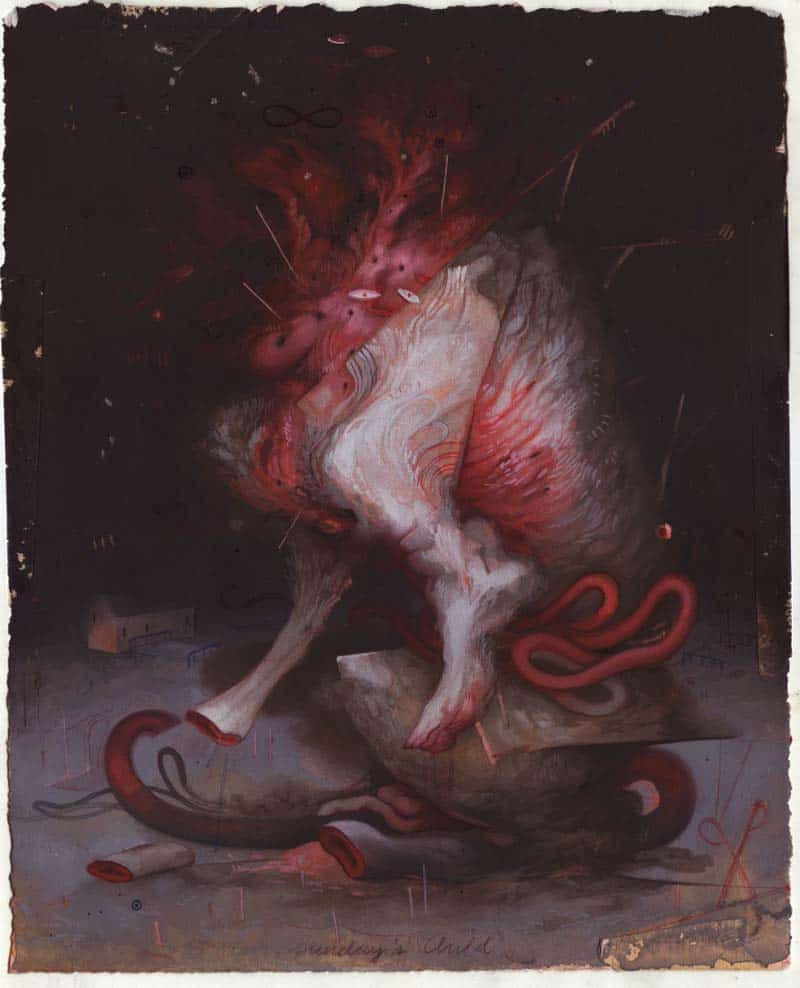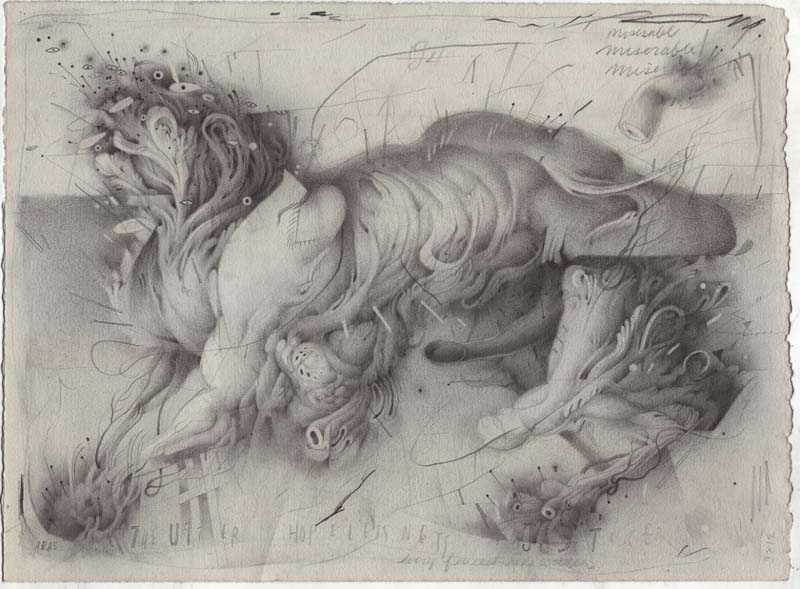 A self-taught artist, her works are often difficult to categorize into a style as she commonly experiments with so many different mediums and techniques.
In Her Own Words:
"I practice art in the way a tinkerer, or a philosopher-alchemist, approaches his workshop: all avenues are considered, objects and drawings continually evolve, and, most importantly, there is constant motion, fingers are always fiddling, marks are always being made. For me, art is a verb."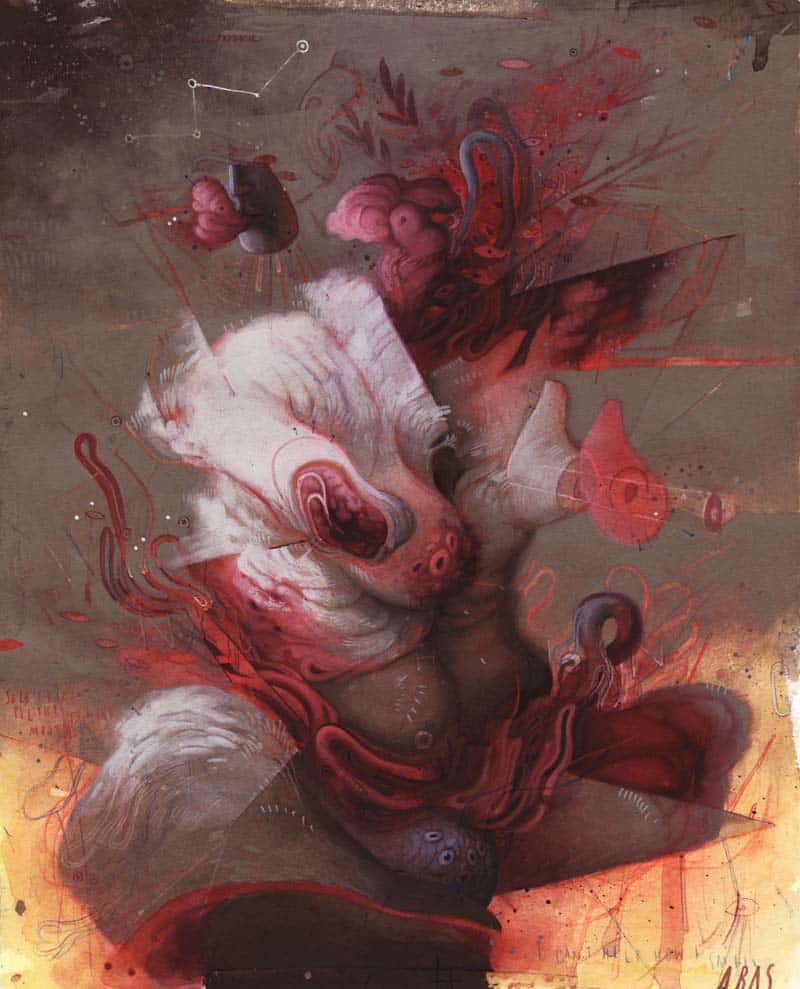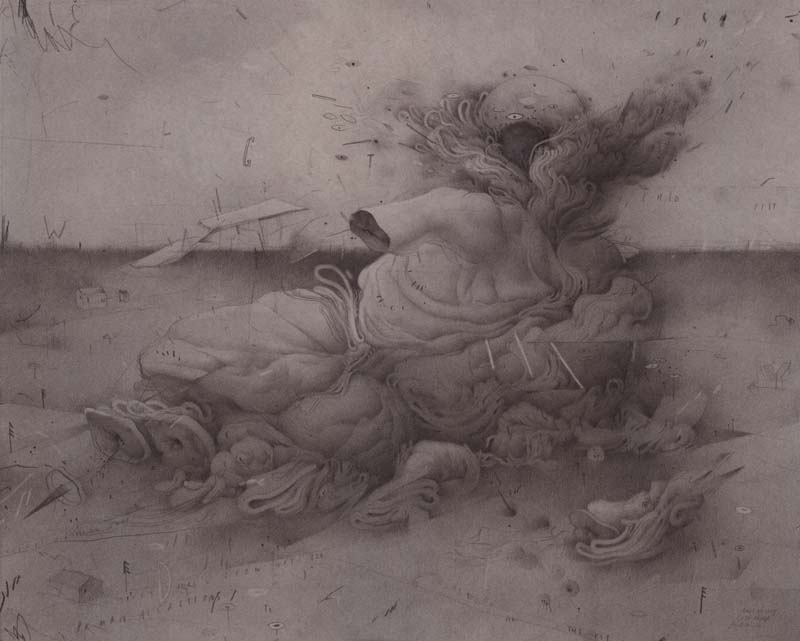 "I am an inveterate magpie: images, histories, phrases, shiny bits, trash, old papers, hair trimmings, rusty things, bones, and dust all find their way into my studio to be considered, mulled about, chewed upon, and channeled into new work."- Allison Sommers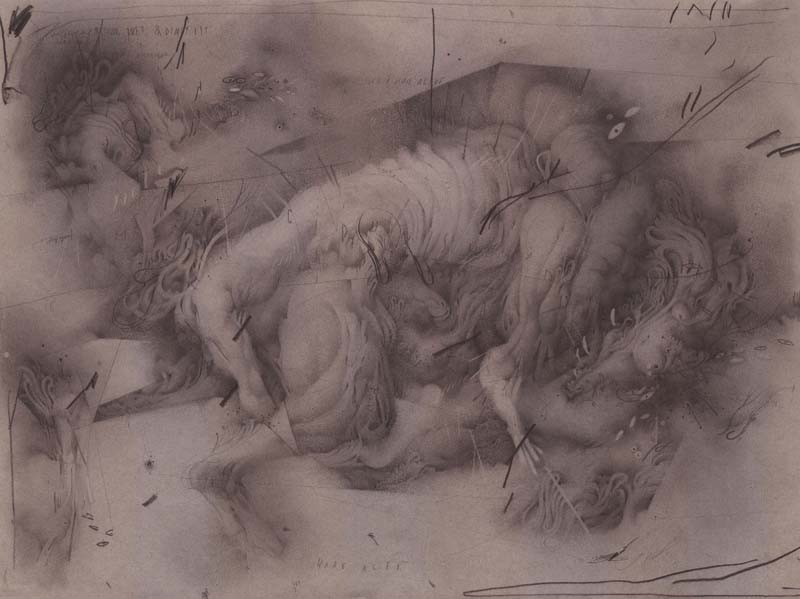 Education:
Bachelors of Art in History, University of Virginia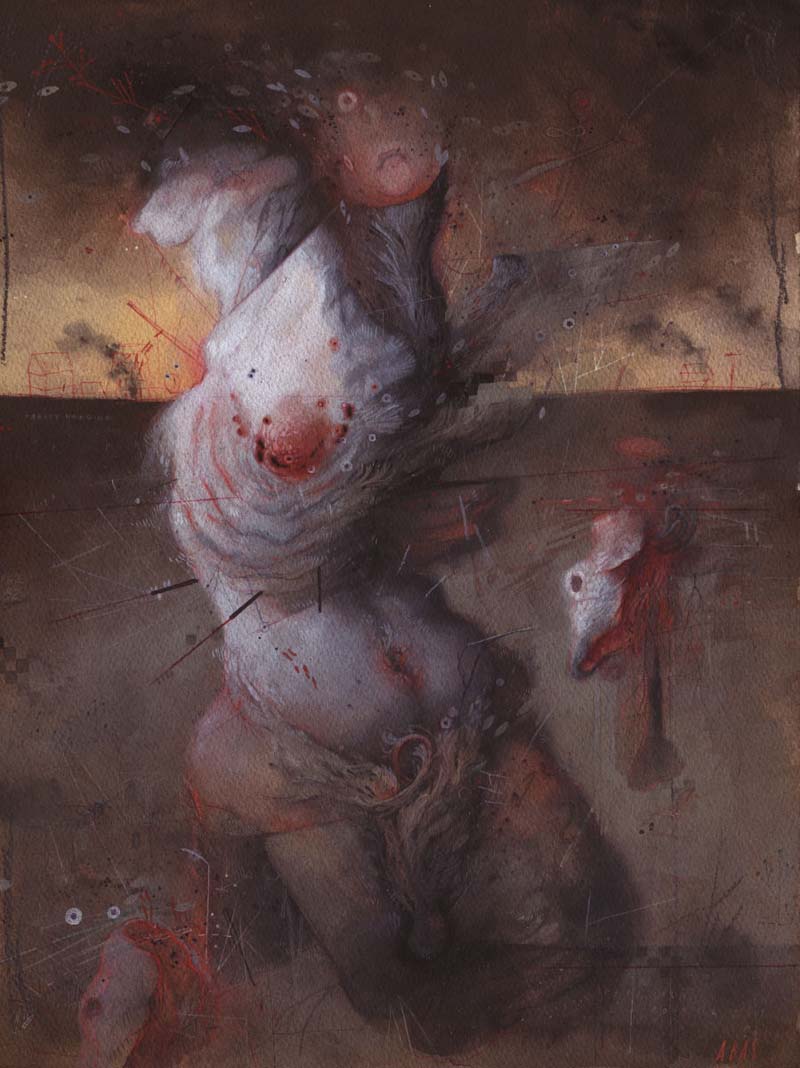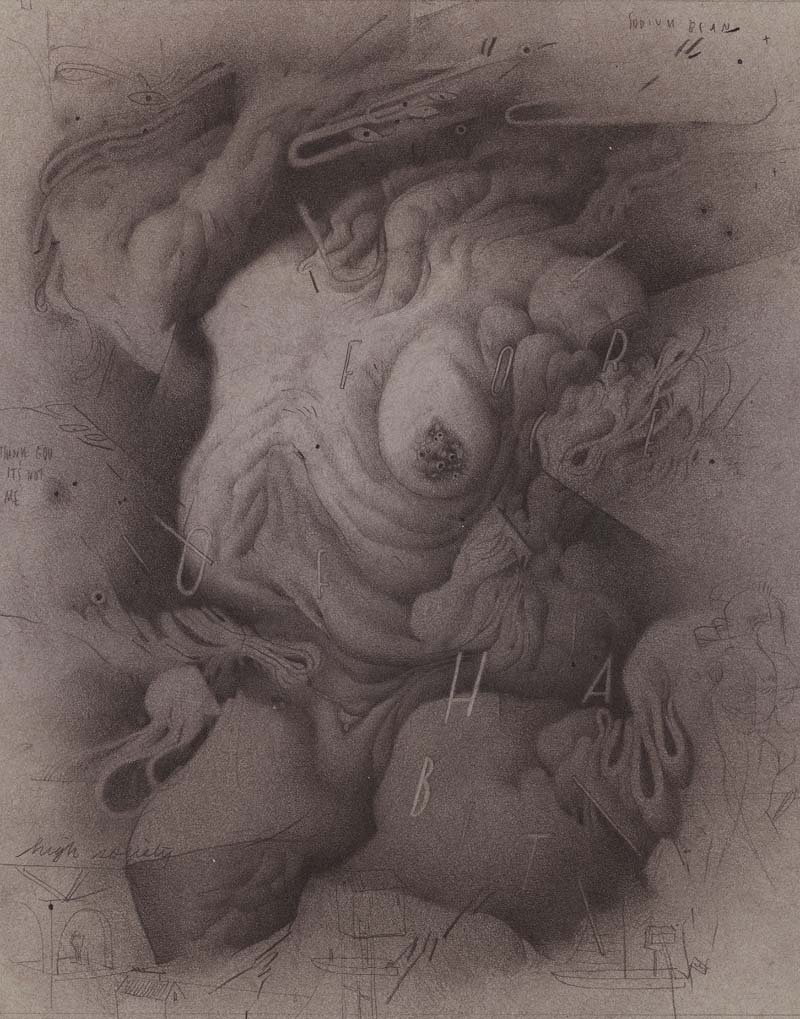 Selected Exhibitions:
"Potter's Field" Thinkspace Gallery, Los Angeles, California – January 2012
"Vagaries" Stranger Factory, Albuquerque, New Mexico – June 2014
"Don't Wake Daddy" Feinkunst Kruger, Hamburg, Germany – December 2013, 2014, 2015
"Invisible Collage" Thinkspace Gallery, Fort Wayne Museum, Indiana – July 2015
"Paintguide" Unit Gallery, London, United Kingdom – December 2015
Image Sources: Juxtapoz
Other Sources: Allison Sommers, Instagram