Ai Wei Wei Exhibits at Le Bon Marché Rive Gauche – Paris
Ai Wei Wei's Er Xi exhibit - featuring Chinese story tale characters crafted out of bamboo and paper - on display at Le Bon Marché in Paris through 20 Feb.
Last modification :
September 9, 2016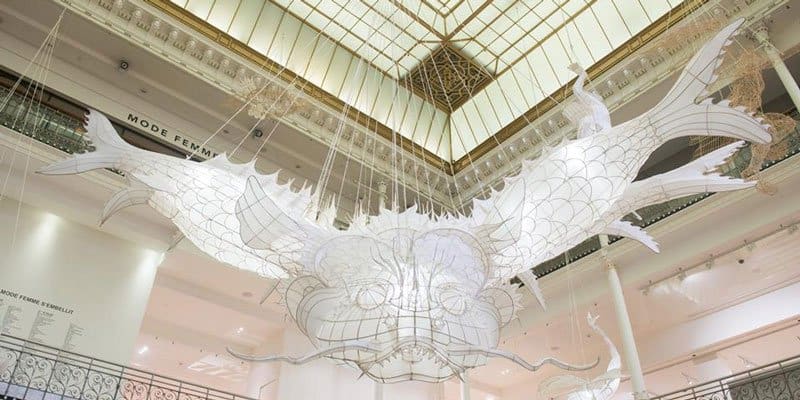 From January 16 through 20 February, Ai Wei Wei's Er Xi exhibit will be on display at the Paris department store – Le Bon Marché Rive Gauche.
The three-part exhibit – featuring both two-dimensional and three-dimensional sculptures – were created with the help of a team kite-making artisans from China's Shandong Province. The sculptures were made using an ancient method of stretching silk and paper over a bamboo frame. The inspiration for the pieces were taken directly from the ancient Chinese children's collection of tales – Shan Hai Jing or Classic of Mountains and Seas.
In the fantastical exhibit, viewers will have a chance to see the artist's commissioned sculptures of fish, chimeras, dragons and other mythical creatures.
Beijing-based artist Ai Wei Wei is well known for provocative art works that often criticize the Chinese government.
U love Art. U can share it.
onarto.com is the leader and first art store dedicated to Thailand contemporary art, promoting more than 200 thai artists around the world. Answering to art collectors and artists, onarto now expand his activiy to promote Asian art and open its boundaries to creative designer, become a tool to connect creatives mind and art doers with art collectors and unique beauty lovers.