MOCA Bangkok, 5 Reasons to Visit It
MOCA Bangkok, Museum Of Contemporary Art of Bangkok, is an amazing Art Gallery and modern Museum in Bangkok. A unique place in Thailand and in Southeast Asia.
Last modification :
September 28, 2017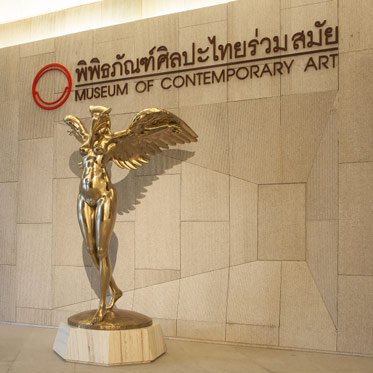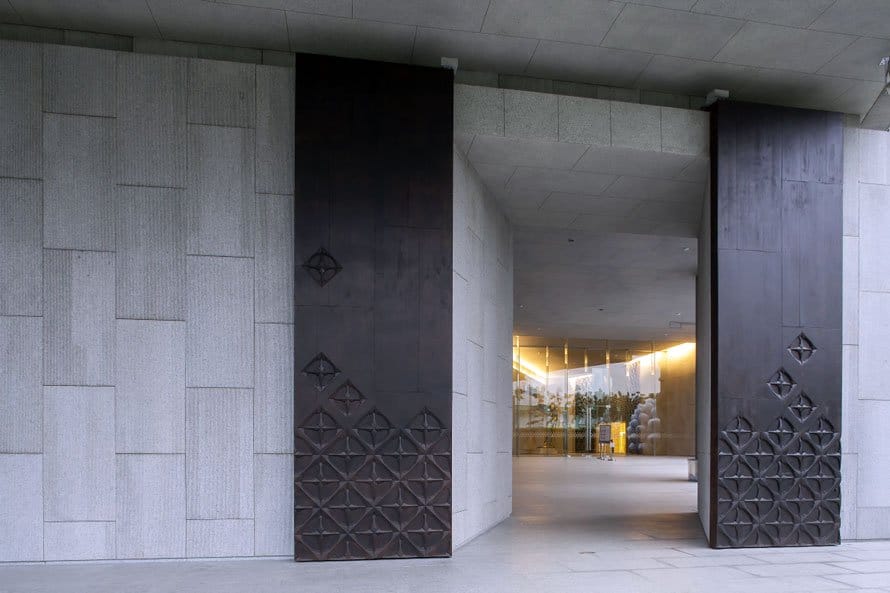 The MOCA Bangkok stands for the Museum of Contemporary Art. It shelters the most extensive collections of modern sculptures and paintings in Thailand within an impressive purpose-constructed gallery. There are 5 stories with more than 800 artworks of art that are collected by communications tycoon Boonchai Bencharongkul.
#1. MOCA Bangkok is Unique
One of the major things to do in Bangkok is visiting the MOCA. The collections display the development of Thai art, or precisely, Thai fine art ever since modern western ideas and notions were introduced. MOCA stands for everything that a typical world class art gallery should have. It is beautiful, awe inspiring and also funny or humorous. The nation has often been criticized as sugar coating a lot of social concerns that it faces. This is perhaps why MOCA comes as a refreshing change. Here's a place where artists can freely study themes like prostitution, corruption, religion and the loss of traditional values.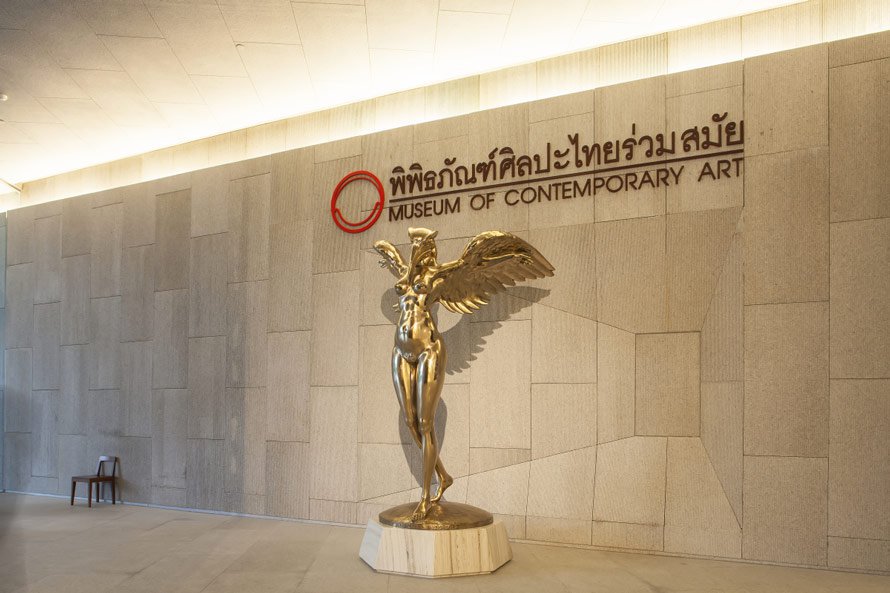 #2. Celebration and Appreciation of Art
The recipients of Thailand's National Artist awards and recognitions have been on display in these places to visit in Bangkok. Their creations are displayed. Although you can zoom through the gallery in a few hours, if you are to really experience it, you should stay up to 4 hours here. Started in the year 2010, the MOCA Bangkok has been designed specially to provide guests with the best conditions for appreciation of art on show. A lot of natural light and spaced out rooms allow the visitors a unique feel.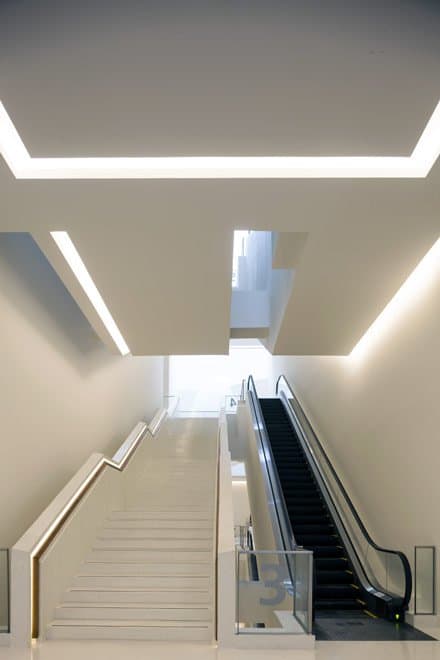 #3. Coexistence of Modernism and Tradition
This is one of the best Bangkok attractions where tradition meets contemporary thought. While art is displayed upstairs, there is a café on the ground floor serving tea, coffee and hot chocolate from the Royal Patronage Project that promotes sustainability and fair trade. Coming to the idea of art, the MOCA Bangkok represents the creations of famous artists that display the best of Thai art.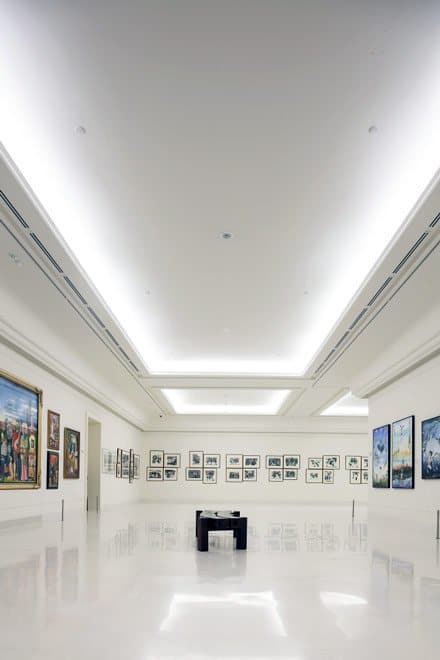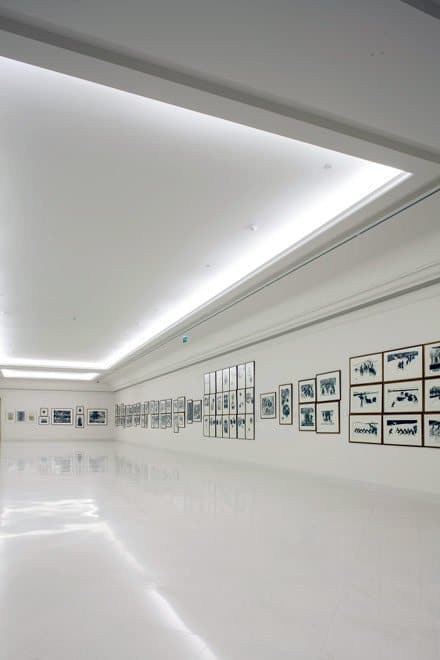 #4. Chalermchai Kositpipat's Creations on Display
One of the famous artists whose creations you can find here is Chalermchai Kositpipat, who has designed the famous White Temple. Several paintings of this artist are on permanent display here. He combines Buddhist religious themes with traditional Thai style, and deals with the urban environment. The lively pointillist flair painting on the 2nd floor by artist Preecha Pun-Klum, which is entitled Glamorous Night in Bangkok in 2009, captivates the energy of the city by night. On the 4th floor, there are 3 immense paintings that describe the 3 Kingdoms – Earth, Hell and Heaven, with impressive attention to detail.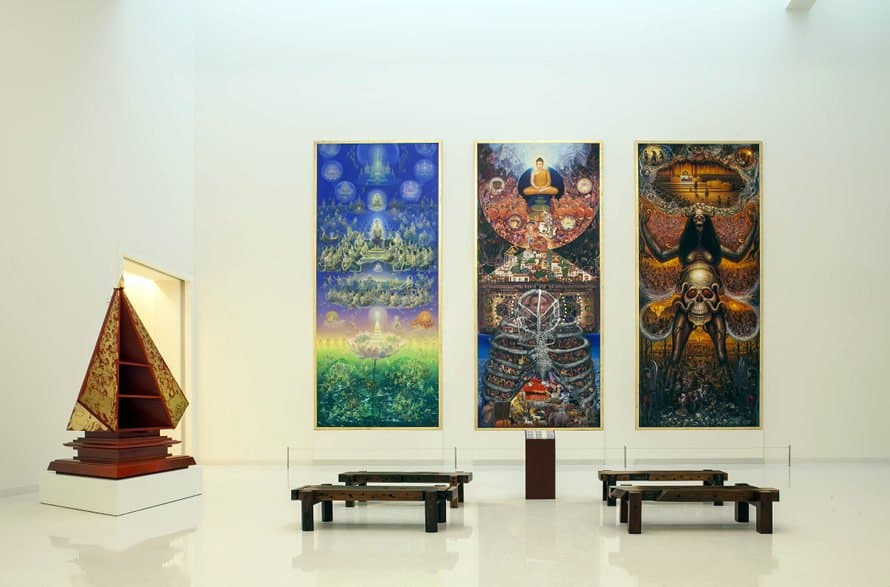 #5. Prateep Khotchabua and His Art
The artistic creations of Prateep Khotchabua are striking and they are known for the impressive use of color and at times surrealist and fun scenes. Nudity and animalism is a prominent theme in various works, at times with the metamorphosis of one animal into another. The painting that is known as Traditional Thai Music or Luang Ta Ma of 2002 is a portrait of a village family relaxing by the river. There is marvelous attention to detail and all the family members are present and taking delight in traditional Thai lifestyle which is not available in today's world any more.

Young boys are observed catching shrimp whereas upward on the pavilion, men are sitting around a jar betting on fish fight. There are also dogs, cats and chickens scuttling here and there. The entire scene is lively, although there is also a sense of community.
Ever since the introduction of the MOCA Bangkok, the museum has highlighted the creations of contemporary artists as well as other creative demonstrations. The museum is open from 10 am to 6 pm Tuesday to Sunday. Explore the artistic appeal of the country today.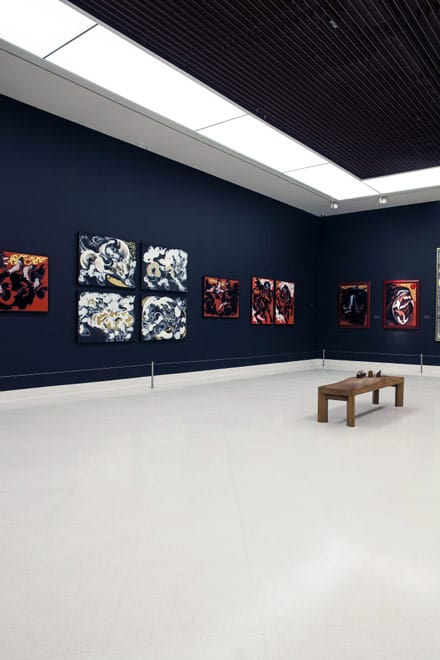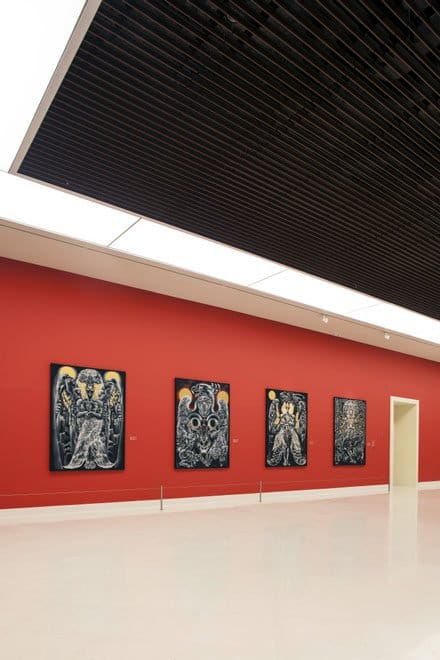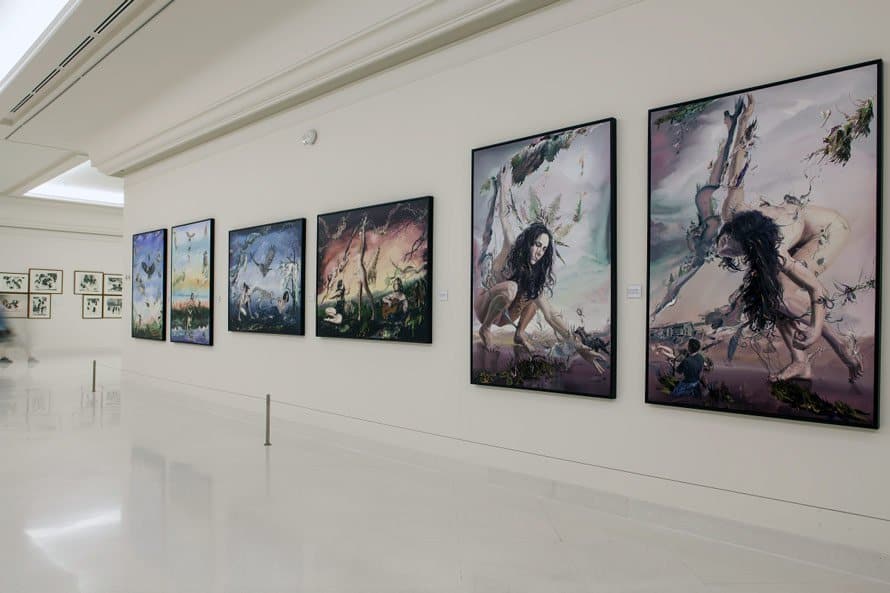 [dt_divider style="thin" /]
About MOCA Bangkok
Built on four floors
499 Moo 3 Vibhavadi Rangsit Rd.,
Ladyao, Chatuchak,
Bangkok 10900 Thailand
Opening Hours
tuesday to sunday, 10am – 6pm
Website www.mocabangkok.com
Facebook www.facebook.com/MOCA.BKK
Telephone (+66) 02 953 1005
Mail [email protected]
[dt_divider style="thin" /]
Photos : thanks to Le Flux Asia (Phasin Sudjai for many of them)
U love Art. U can share it.
onarto.com is the leader and first art store dedicated to Thailand contemporary art, promoting more than 200 thai artists around the world. Answering to art collectors and artists, onarto now expand his activiy to promote Asian art and open its boundaries to creative designer, become a tool to connect creatives mind and art doers with art collectors and unique beauty lovers.