Bob Dylan first time exhibition in New York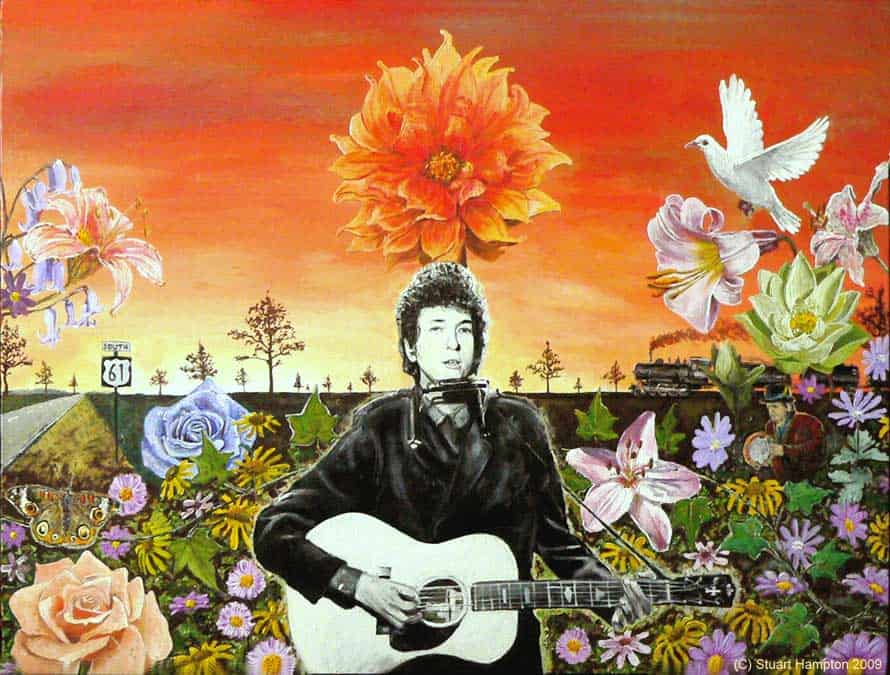 Drawn Blank Series
Bob Dylan, mythical songwriter-performer, is also a painter in his free time, and a small New York exhibition unveiled till the end of May around forty of his work or copies. This exhibition named "Drawn Blank Series" is born from a series of sketch done by the american singer on the road between 1989 and 1992 : a woman's back, a railway track, a watercolour balcony view, a still life… His sketches in black and white had been the object of a book in 1994, with esteem success. But in 2006, Dylan is solicited by Ingrid Mössinger, Kunstsammlungen Chemnitz German museum director. She asked him to retake them, enlarge them or paint them, which he accepted, says Mickey Ross, Ross Art Group Gallery director who exhibit some of those artworks in New York.
"Its very important for Bob Dylan"
Dylan, who will turn 73 year old on the 24th of May, will work on it for eight month, he said. Around 170 paintings had been made, aquarelle, acrylic and gouache, with vivid colours, often simple lines, showcased for the first time in Germany end of 2007. The same sketch sometime gave life to different colorisation, like the woman's back in a green, pink or blue dress.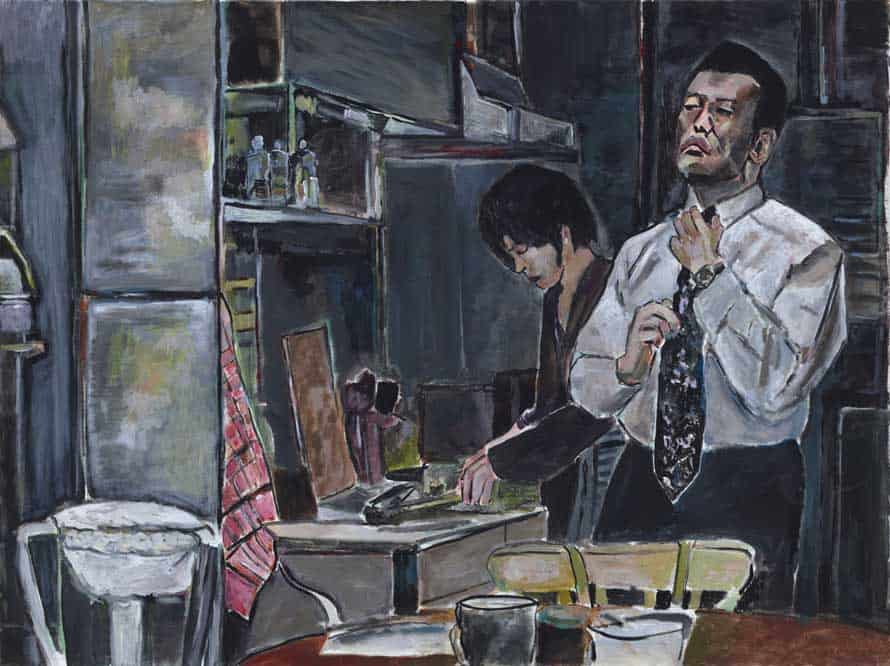 The exhibition showcase multiple originals, as well as digital impressions in different formats, limited edition. Sober-minded title, without any explanations. "Its really important for Bob Dylan", explains Mickey Ross : "He doesn't wanna dictate what to retain to the visitors." The artworks presented in New York are for sell between $2 500 to $400 000.